Following the recent Smart Mobility Valencia conference held at Feria Valencia, where Marcelo Alegre spoke as the founder of Alegre Design, we caught up with the designer to discuss the new era of mobility and how far there is still to go in an industry in which people's well-being must be at the heart of everything.
How has the concept of mobility changed in recent times?
In the last year, the concept of 'transport' has become more digital and virtual. In fact, within just a few months, a technological leap in connectivity was achieved; jumping from 2020 to 2030 rather quickly. Previously, in order to hold meetings and get projects off the ground, we had to get into a car, train or plane and travel for miles, however, in this time, this form of virtual 'teleportation' has been rapidly rolled out. By simply clicking a button, we can connect to India, the United States and Japan in the same morning.
Nevertheless, this is only just the beginning. We will soon start seeing virtual reality solutions that will foster connections between people, who will feel as if they are truly in the same place together. This evolution ties in with the new concept of the metaverse, a virtual universe that replicates the real world.
So, is that the only type of teleportation that will be seen in the future?
While we wait for someone to invent intergalactic portals, new industrial projects are coming to light with the aim of cutting down on travel times, while fostering efficiency and sustainability.
At Alegre Design, we approach transport from a holistic point of view, from the point of departure (A) to the point of arrival (B), not just the journey on board a particular vehicle. What's more, our work over the last twenty years has centred around improving the user experience at either end of a journey, regardless of the distance, whether it is 10 km, 100 km or 1,000 km. This makes for a better, more pleasant mobility experience.
Even if physical teleportation were to be invented, there would still be a need for a point of embarkation and disembarkation. This is where Alegre Design's experience can bring innovation, value and well-being to people. Even in virtual meetings, there needs to be a starting point from which to hold the meeting; a space requires appropriate ergonomic furniture, the right acoustic insulation and sufficient levels of privacy.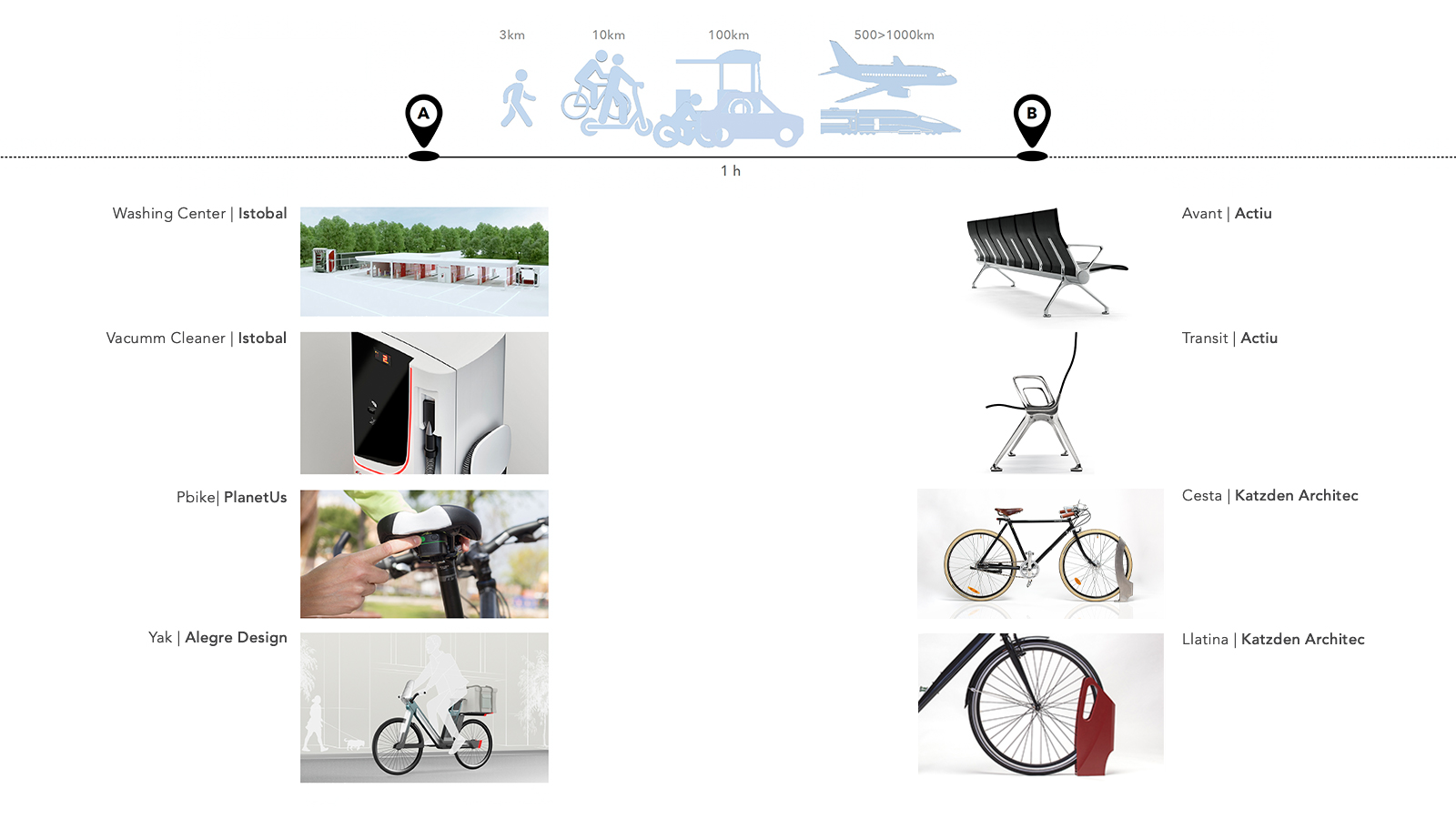 What can Alegre Design bring to mobility companies seeking to innovate?
What we do is, based on the industrial processes and capabilities of companies, contribute value and innovation to their catalogues through design.
The mobility industry must take into account that people still need to get around, whether by car, plane or scooter. However, this new paradigm has transformed the concept of transport, which traditionally only looked at the means of transport and the journey itself.
Nowadays, it is the start and end points of journeys that are gaining, and will continue to gain, importance. What's more, the concept of transport is being transformed from possession to service, with growing trends such as pay-per-use services for scooters, bicycles or cars, which were once associated with long-distance mobility solutions such as ship, train or plane.
These mobility nodes, in other words, these points of departure and arrival, must now be the focus of mobility. It could be a bicycle rental stop or a bench in the departure lounge of an airport. It is at these intermediate points that the solutions of the future for more efficient and sustainable transport will emerge.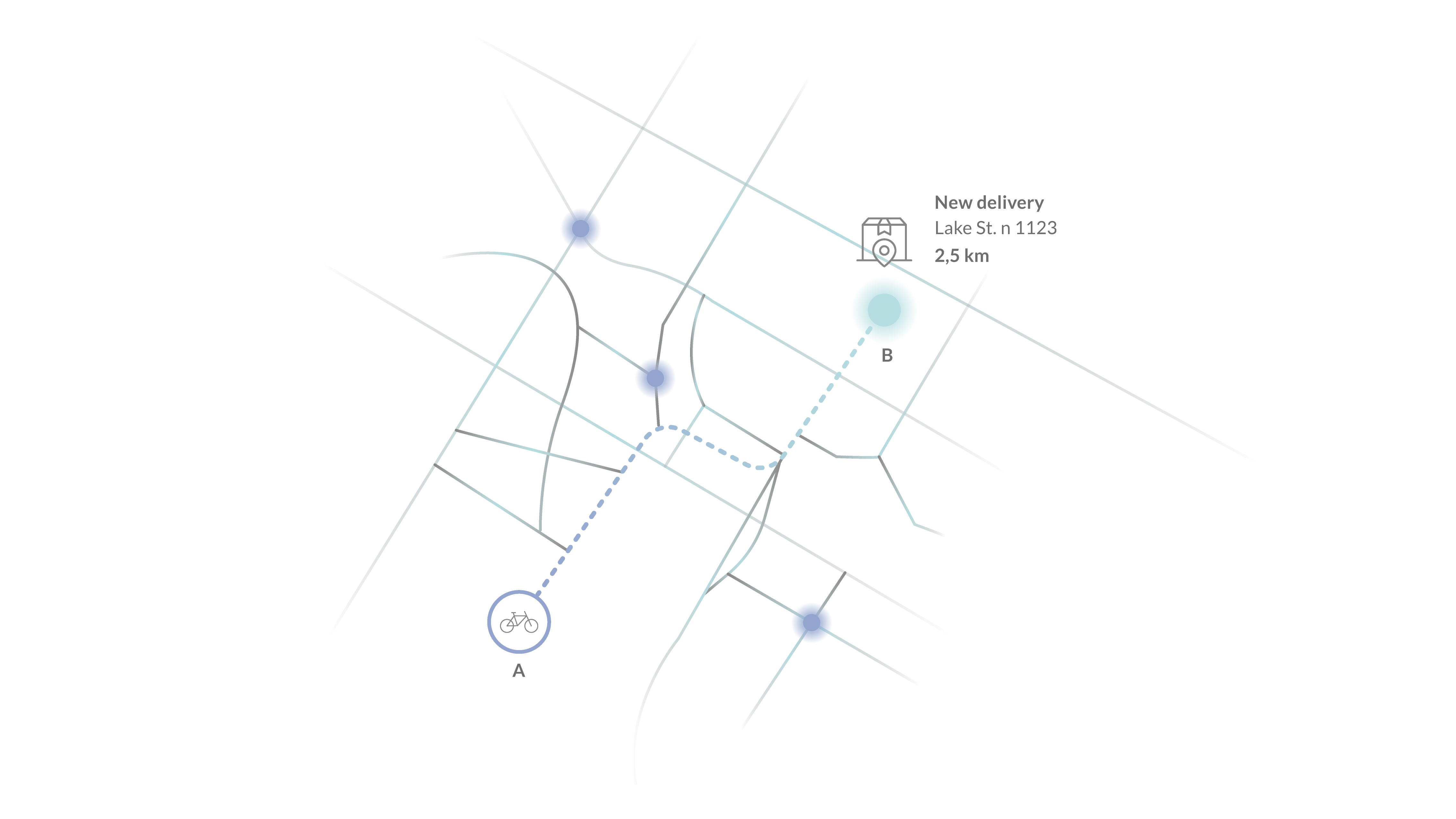 What kind of mobility-related projects is the studio currently working on?
We have been collaborating for years with companies such as Actiu, Istobal, OMP (Italy) and Katzden (Japan) on products and services linked to short, medium and long distance mobility. The latest addition to our design portfolio is the YAK electric bicycle, conceived and developed to ensure the comfort of urban mobility professionals.
Furthermore, we are working on a proposal for the Missions 2030 initiative that seeks to democratise sustainability from the city centre to the suburbs, reducing car traffic and, in turn, improving air quality.
We are working on a new space, a node that can be used as a delivery and collection point for packages, as well as a stop for rental bicycles and vehicles for services such as Uber and other similar ones. By having one of these nodes within 500 metres of every city resident's home, sustainability and available mobility services will be democratised.