Actiflex Desk
Always safe in new environments
Product

Actiflex Desk

Customer

Federico Giner

Sector

Facilities

Services

Product Design

The school furniture manufacturer Federico Giner, with more than a century of experience, has entered the educational avant-garde with the "Actiflex desk" collection, a line of classroom furniture that can be adapted to the needs and methodologies of 21st century education, with a focus on versatility and flexibility.
Product

Actiflex Desk

Costumer

Federico Giner

Sector

Facilities

Services

Product Design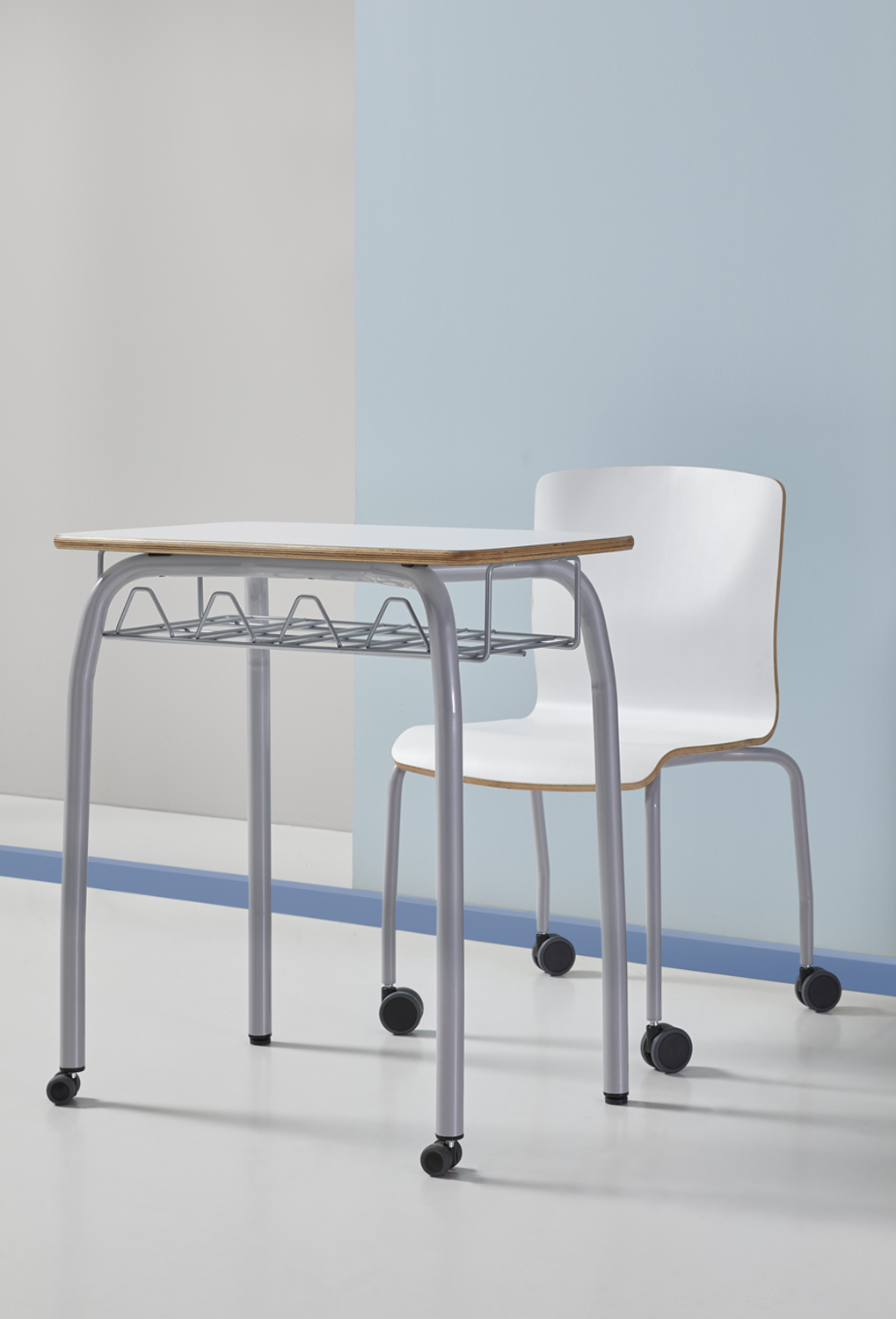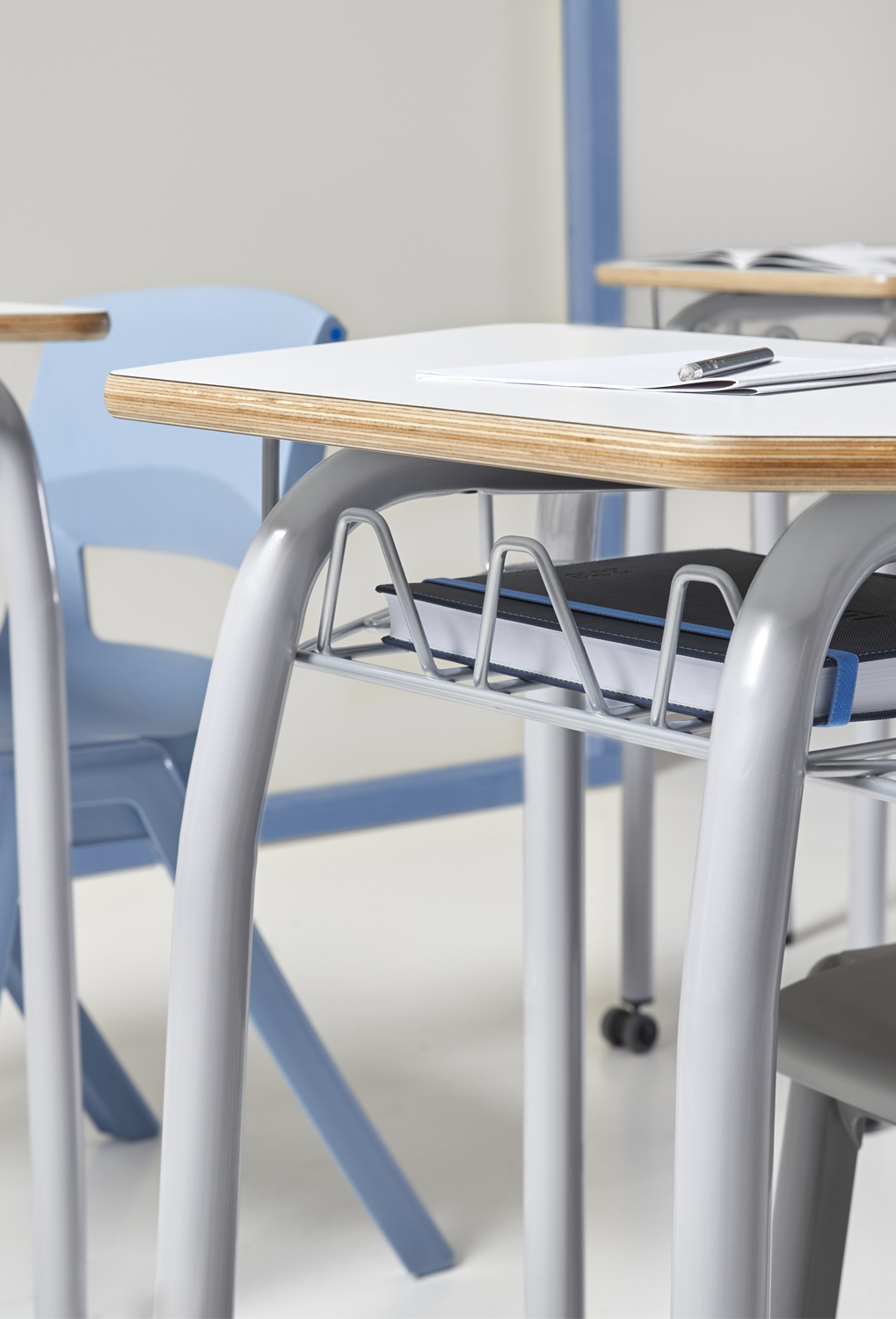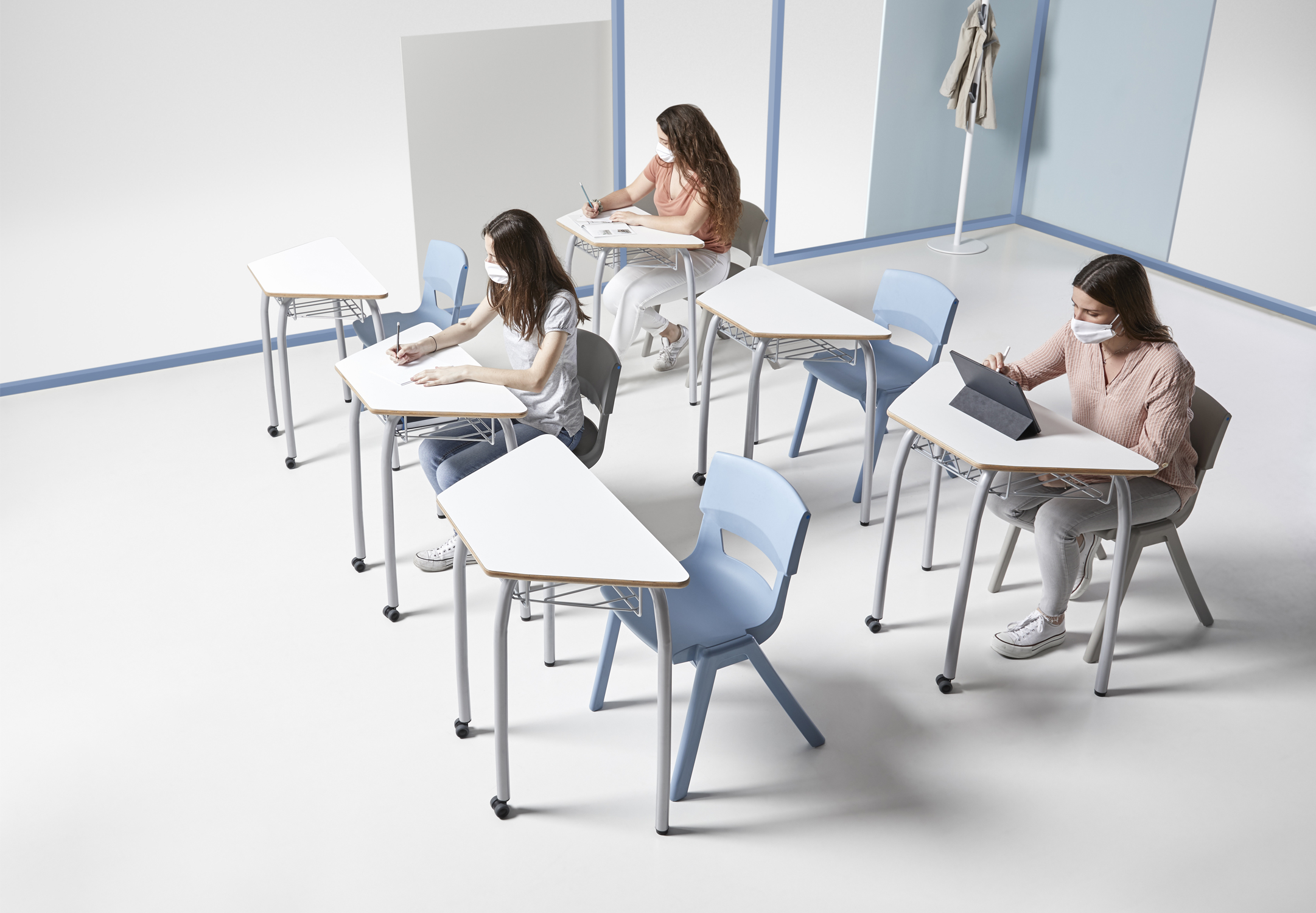 Actiflex provides products that exponentially multiply the versatility of classrooms, providing them with flexibility and mobility
Education is changing. Project-based training, flexible classes, individual spaces… there is a whole new trend that requires exclusive equipment. Actiflex is the answer to these needs, providing products that exponentially multiply the versatility of classrooms, providing them with flexibility and mobility.
Designed by Alegre Design, this collection of classroom furniture provides mobility, favouring the teamwork, communication and learning associated with the new era, while conserving the values of quality, safety and durability that distinguish this brand of furniture. This collection of classroom furniture allows the configuration of the classroom to be varied quickly, quietly and efficiently to generate spaces that motivate students and stimulate learning.
For the Actiflex desks, constructive improvements and new geometric silhouettes of work surfaces have been designed to generate a variety of layouts that promote safety and social distancing, while also allowing for the communication that teamwork requires.  This creates spaces that engage students and stimulate learning, facilitating communication, eye contact, interaction and collaboration between people.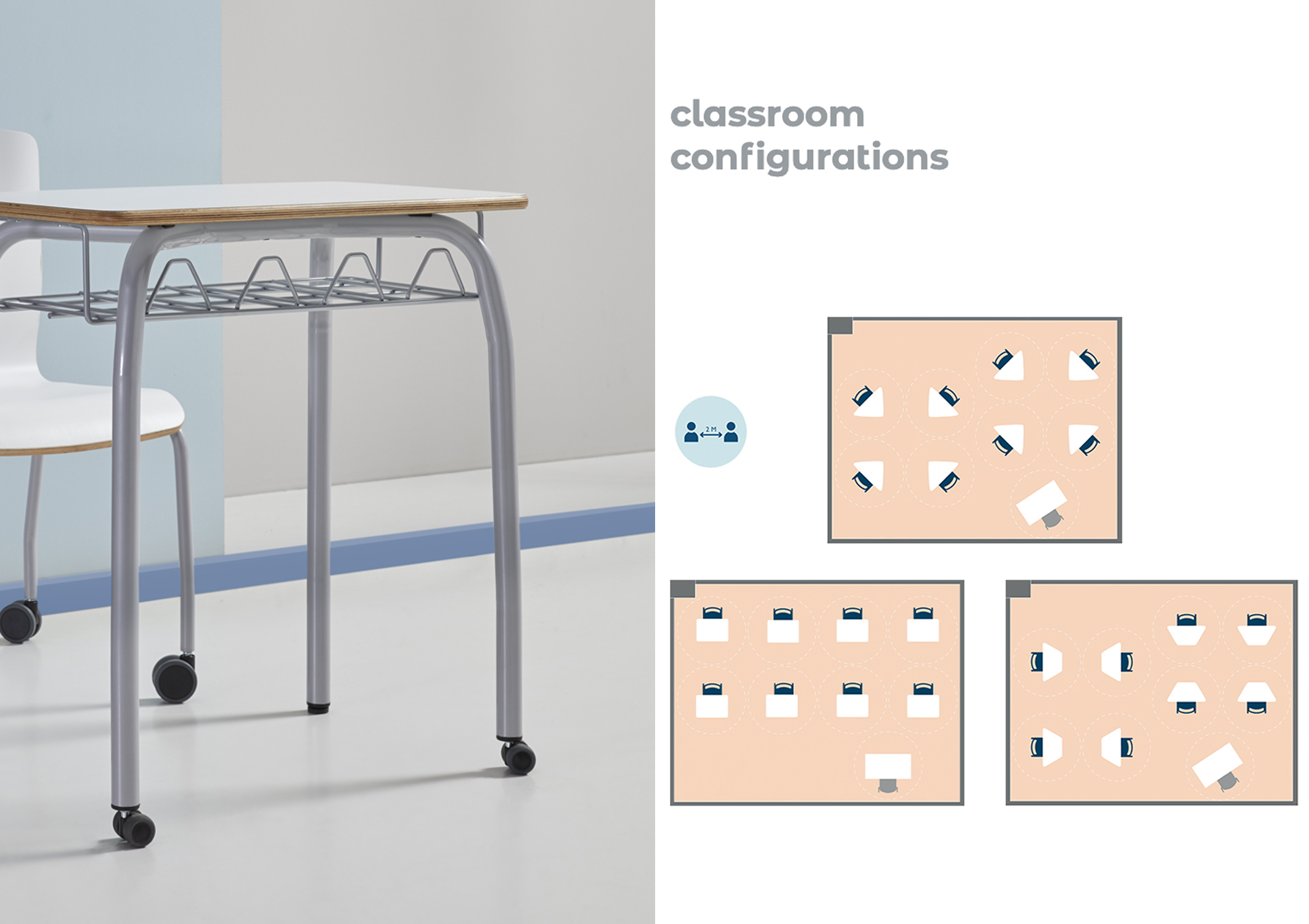 In order to define a desk that is capable of becoming a benchmark for the next decade, improvements and adaptations have been designed based on FG's product philosophy that are in keeping with the new educational scenarios.
Actiflex Desks Collection has become the perfect solution to create living and heterogeneous spaces, where the STEAM approach makes even more sense, enhancing and motivating the development of important disciplines such as Science, Technology, Engineering, Art or Mathematics.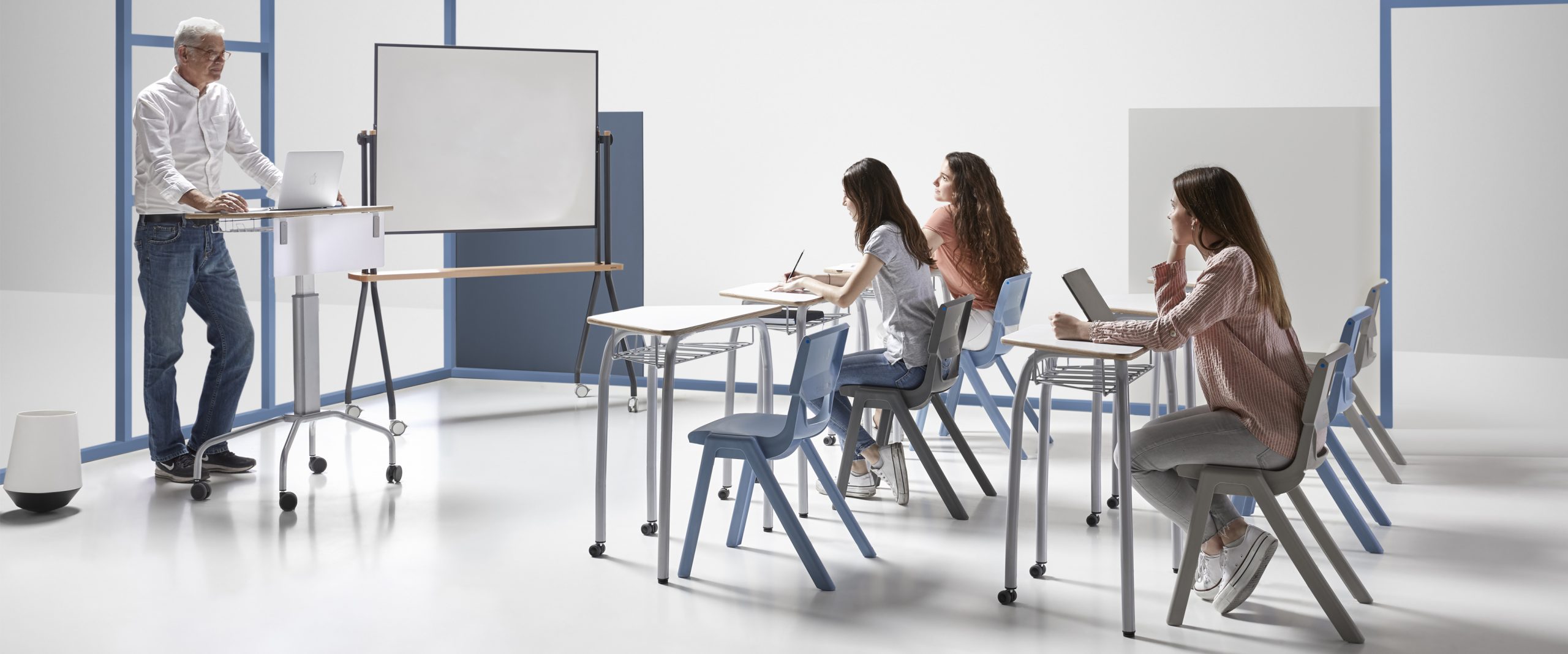 For the design and development of this new classroom furniture, Alegre Design participated in an intensive collaboration process with the Biomechanics Institute of Valencia (IBV), with which, via practical sessions held with professionals from the world of education, detailed specifications were obtained to respond to the requirements of the new educational methods via the use of safe, quiet and durable furniture.
This project is based on an international quality analysis of the standards, products, materials and components that will predominate in the educational sector from now on.