Aura
Focus on what really matters
Product

Aura

Sector

Consumer Electronic

Services

Product Design
Trend Research
Aura is a project that combines the physical and digital world, focusing on user experience and the user interface.
Product

Aura

Sector

Consumer Electronic

Services

Product Design
Trend Research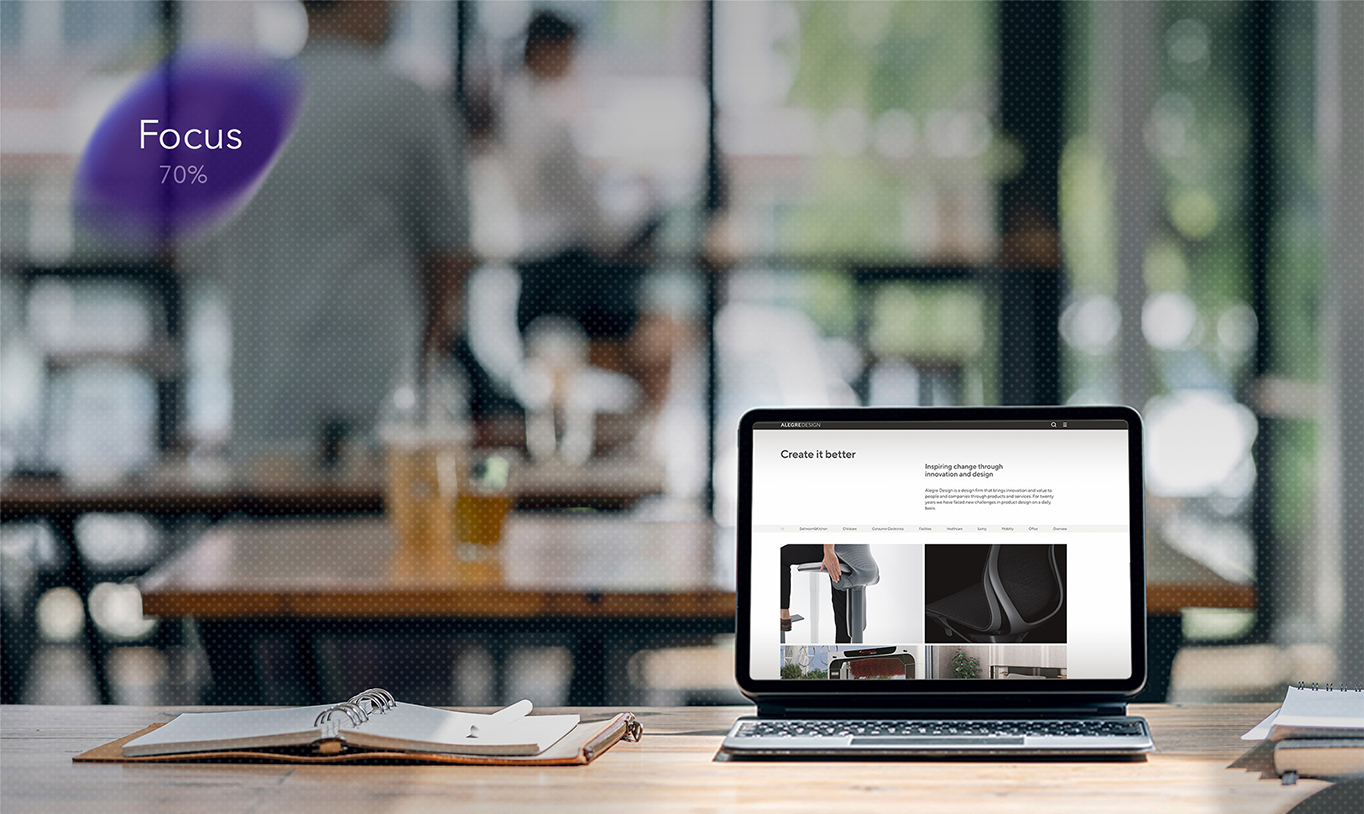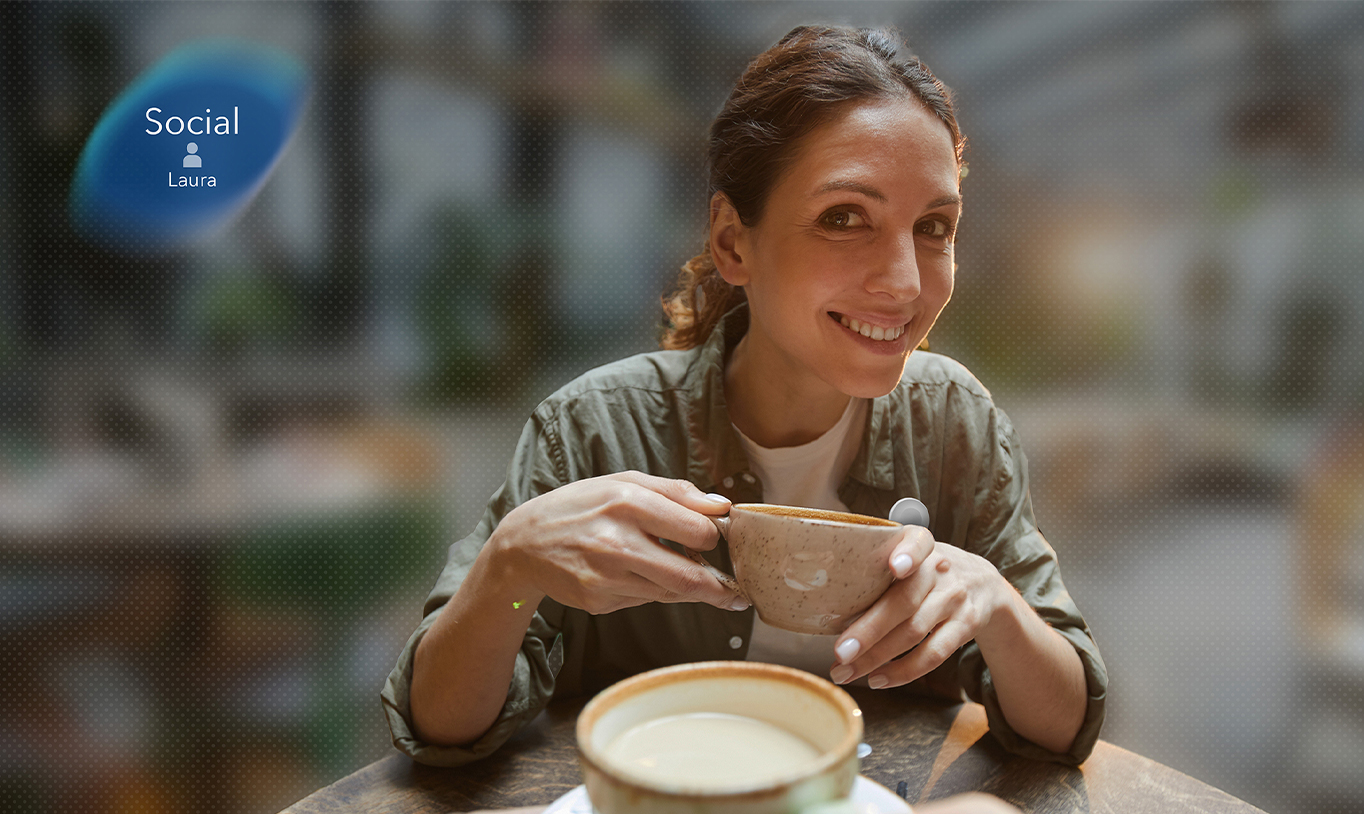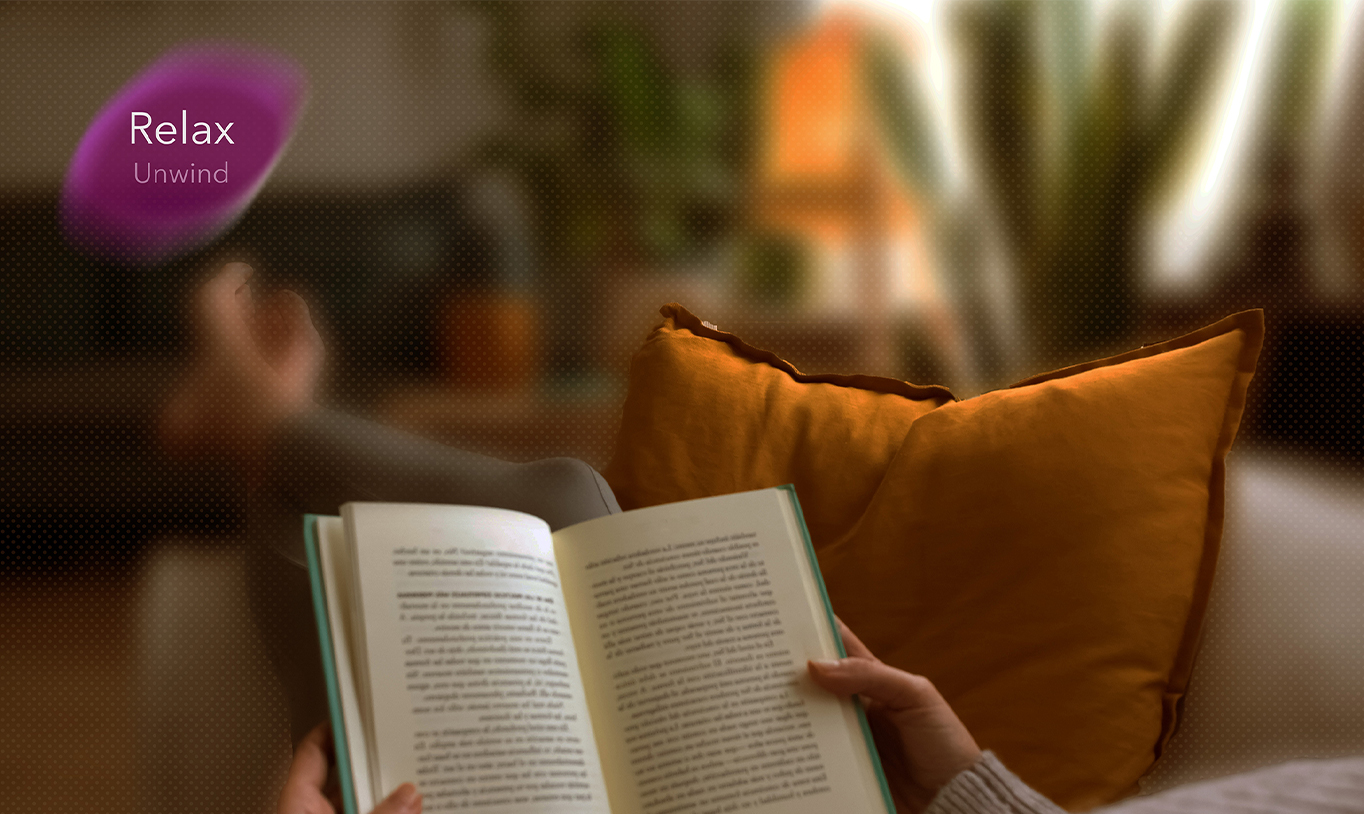 Aura is a device that combines the physical and digital world.
Augmented Reality needs the support of a display, screen, headset or glasses. Also, new proposals like the contact lenses by Mojo Vision open a new world of possibilities by integrating the viewfinder device with the body of the user. With so many companies focused on creating devices to visualize those realities, there is an opportunity to develop products that can interact with them and expand the capabilities of Mixed Realities.
Aura, which is compatible with all these technologies, creates a visual bubble, perceptible across the field of vision, that reduces blurs out the environment and visual distractions and allows the eye to focus on the point of interest.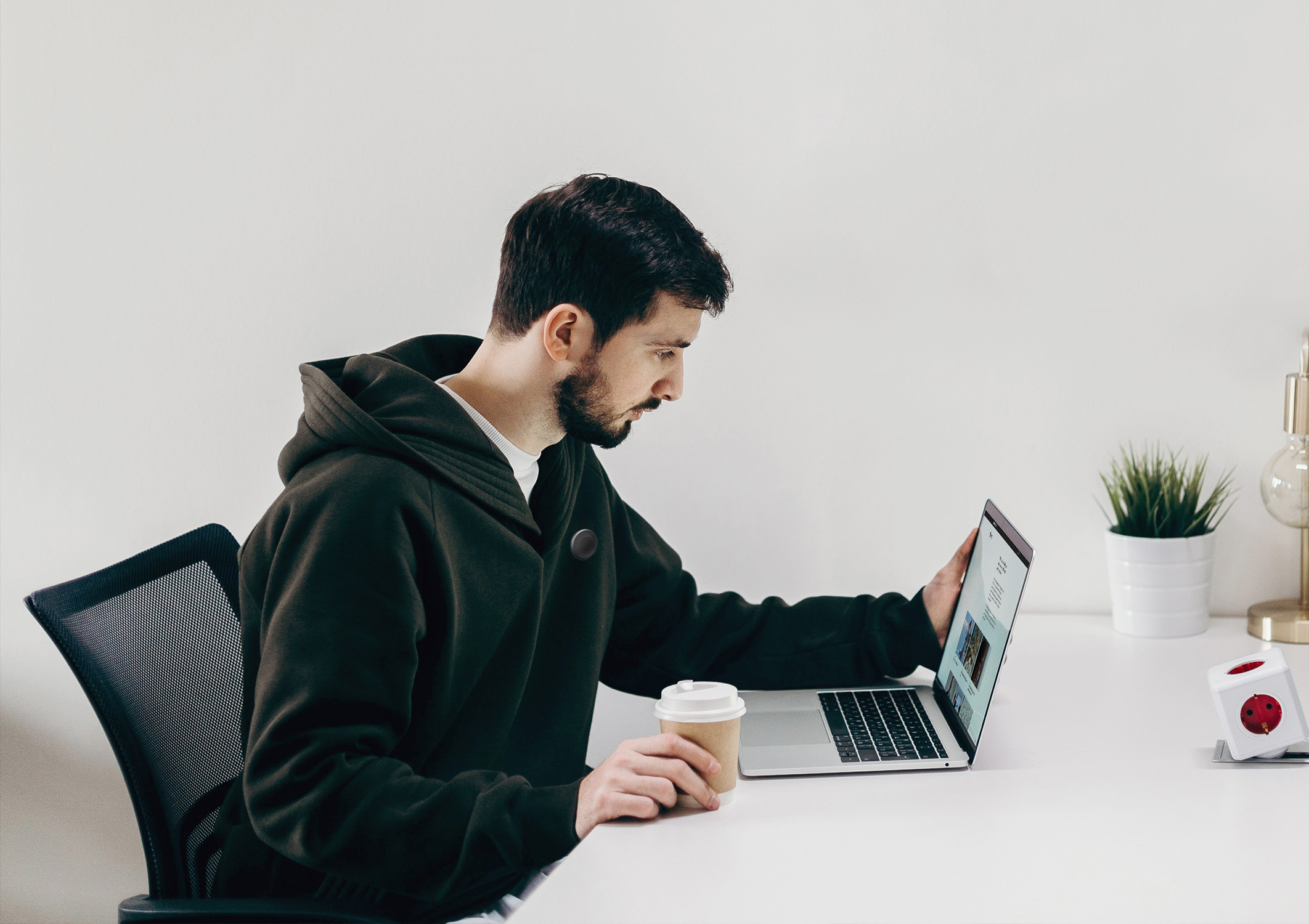 Aura keeps you out of unnecessary visual stimuli.
The system provides three options – Focus Mode, Social Mode and Relax Mode – and consists of two components: the visual aid that acts on the person's field of vision and the device that controls it and connects to it wirelessly. Thus, the digital world is controlled using a physical device.
This device has been designed in the form of a circular brooch that attaches to clothing and that, through subtle tactile movements, allows you to modify the intensity of the effect and to switch from one mode to another. The design includes soft-touch plastic materials.
Subtle tactile movements allow you to interact with Aura.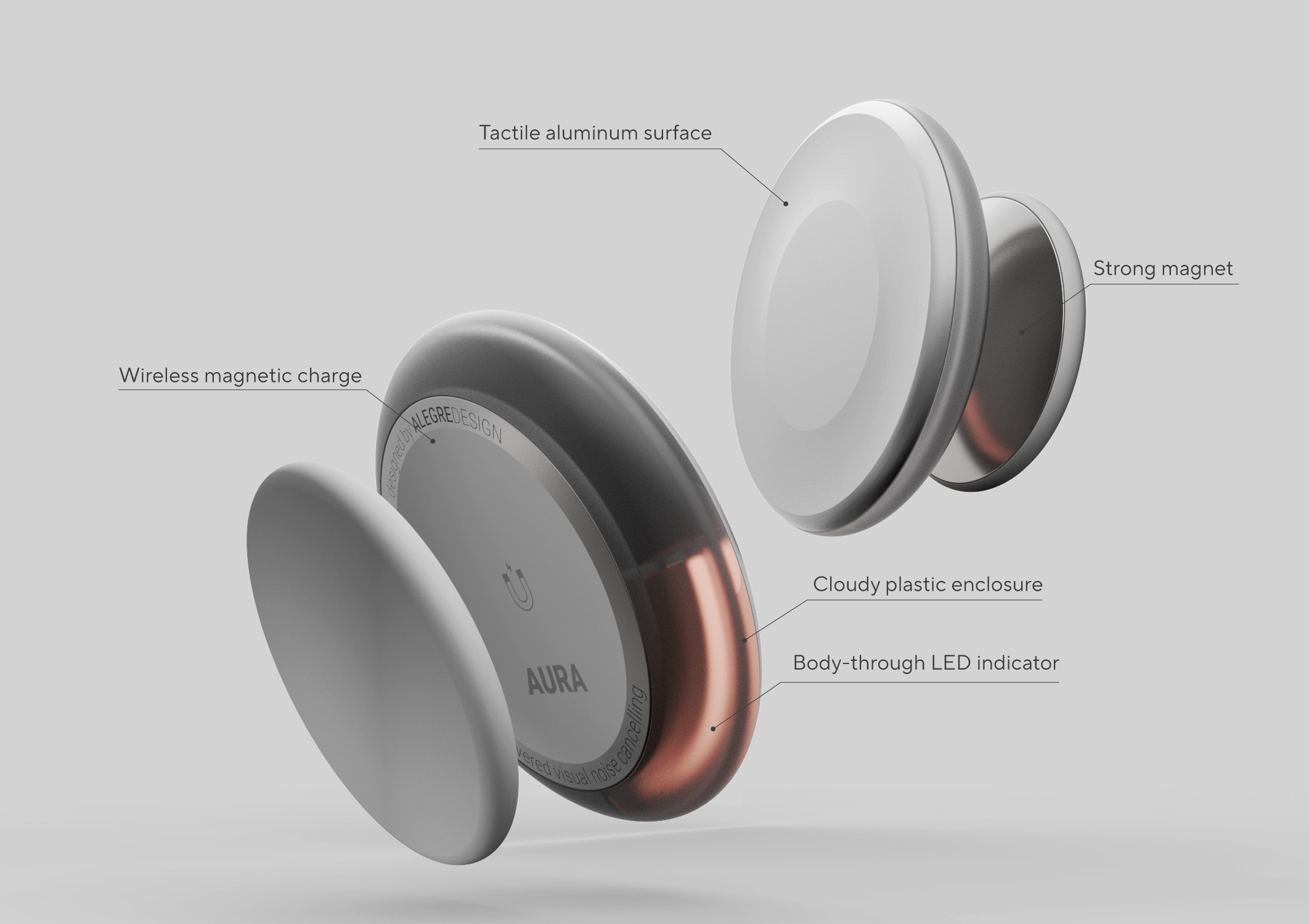 The device is wirelessly connected to a visual aid.
We are bombarded by visual over-stimulation and so Aura is designed to care for its users, make their lives easier; serve as a shield against unnecessary visual stimuli and act as a work tool in different situations.
The Aura system aims to strike a balance between the user's personal world and the world as perceived by others, creating islands of tranquillity that, rather than providing information, allow the person to concentrate on what matters most to them at that moment.