Ki
Emotional communication for home well-being
Product

Ki

Customer

Alegre Design

Sector

Consumer Electronic

Services

Product Design
Trend Research
Ki is a smart ring that controls the home's environmental conditions and energy consumption.
Product

Ki

Costumer

Alegre Design

Sector

Consumer Electronic

Services

Product Design
Trend Research
Ki (noun): the circulating life energy that is thought to be inherent in all things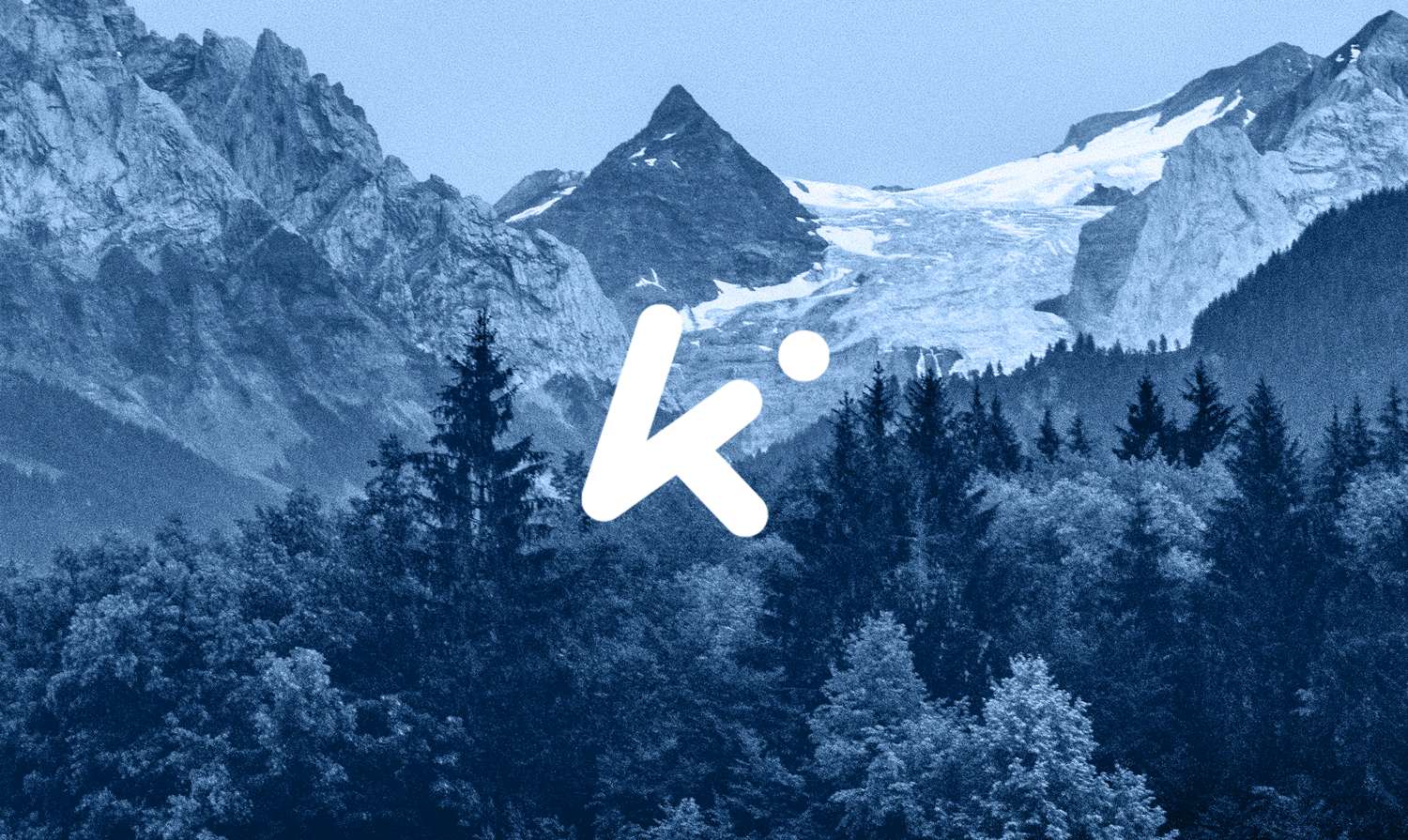 Inspired by nature,
ki guarantees an optimal
home healthcare
Homes will become increasingly smart and interconnected in the next few years. Heat, air quality, water and energy consumption are parameters that will be taken into account in every household from a well-being and a sustainable point of view.
Ki is a solution that monitors all environmental conditions to guarantee the optimal home healthcare. It is a device that projects light signals both inside and above the wall that it is attached to. Those light shapes indicates, through colors, if there is any imbalance in any of the analyzed parameters.
By monitoring all domestic elements of the home, the Ki system helps reduce home energy consumption, ensure that people live in the best physical conditions possible and also increases environmental awareness regarding the impact of electronics and appliances.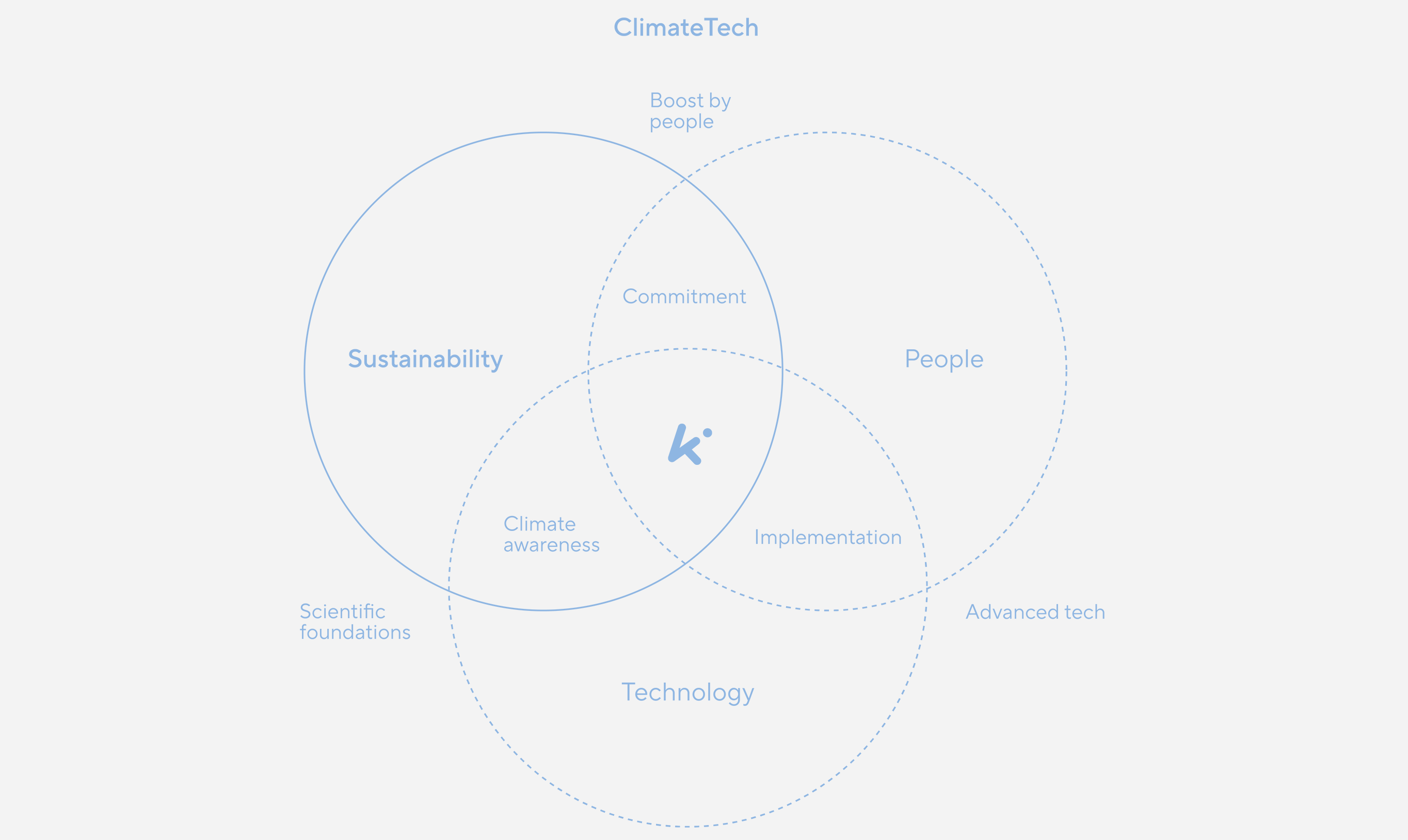 New way of communicating through luminous silhouettes on the wall
Designed as a svelte ring, Ki has been conceived as a projector that generates luminous silhouettes on the wall, as soon as someone enters the room, thanks to its smart sensors. If the lights projected are all white, then everything is in order. But, if some of them have changed color, it means that something is not working right.
By pressing on the wall projection or through the app, a more detailed menu shows which one of the parameters – air quality, temperature, water or electricity consumption – has experienced any unusual change and should be addressed. Design, science and technology join forces to improve our home.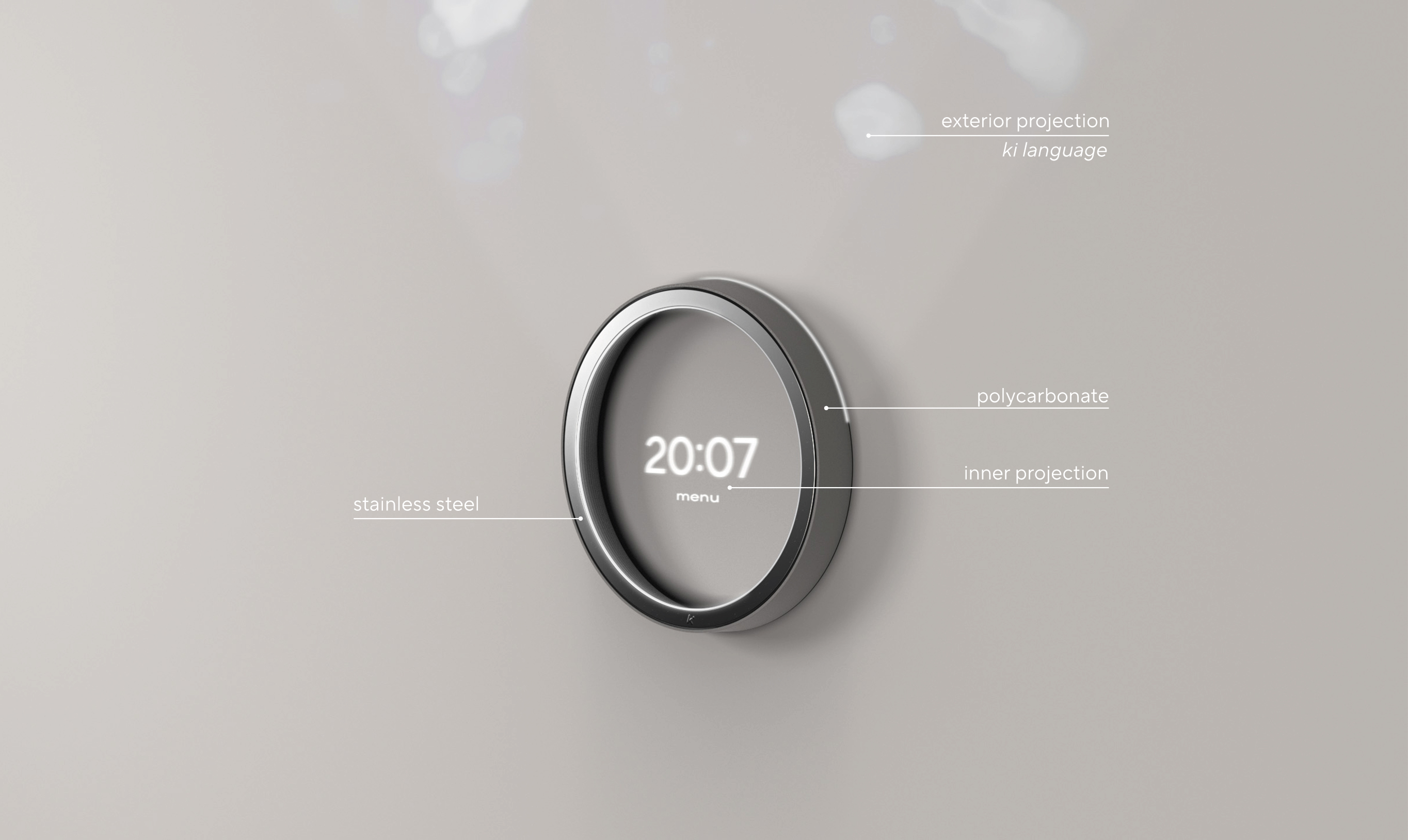 Light and colors become a universal and inclusive language
The Ki system wants people to feel as confortable as they can in their own home. It has been designed to blend in the wall, as part of the decoration. Also, its luminous shapes appeal to people's emotions and senses. Ki creates a new interaction between people and light through a new multisensorial experience that combines the Physical + Digital worlds.
The light is more or less intense depending on the moment of the day. There is also a sleep mode that can be programmed to match the family's routines. The Ki system can also be connected to a specific app, that allows the user to interact with the device trough their phone.
Inclusivity is also at the core of this project: it uses a visual language that anyone in the family can understand, regardless of their age and abilities. Colors become a universal language and incident warnings can be perceived in an intuitive and easy way. Healthier living can be possible with design and technology.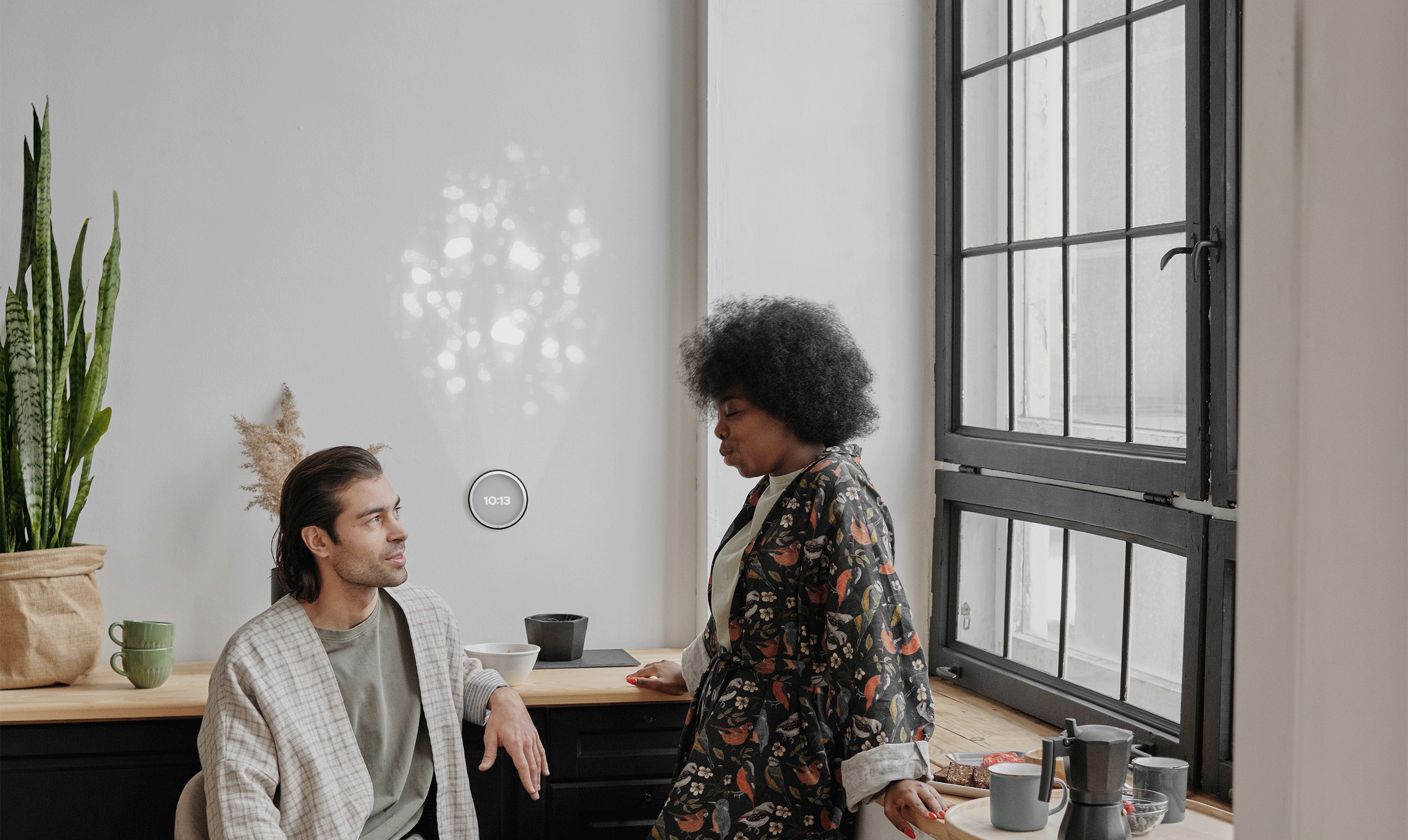 It can be controlled by app or interacting with the projection in the wall