Evo
New standard in the public hygiene sector
Product

Evo

Customer

Nofer

Sector

Bathroom & Kitchen

Services

Product Design

Evo system. Designing products involves much more than just defining their look. We have a comprehensive concept of design, which is a tool that makes products respond to specific uses, although it also becomes a distinguishing factor for a company.
Product

Evo

Costumer

Nofer

Sector

Bathroom & Kitchen

Services

Product Design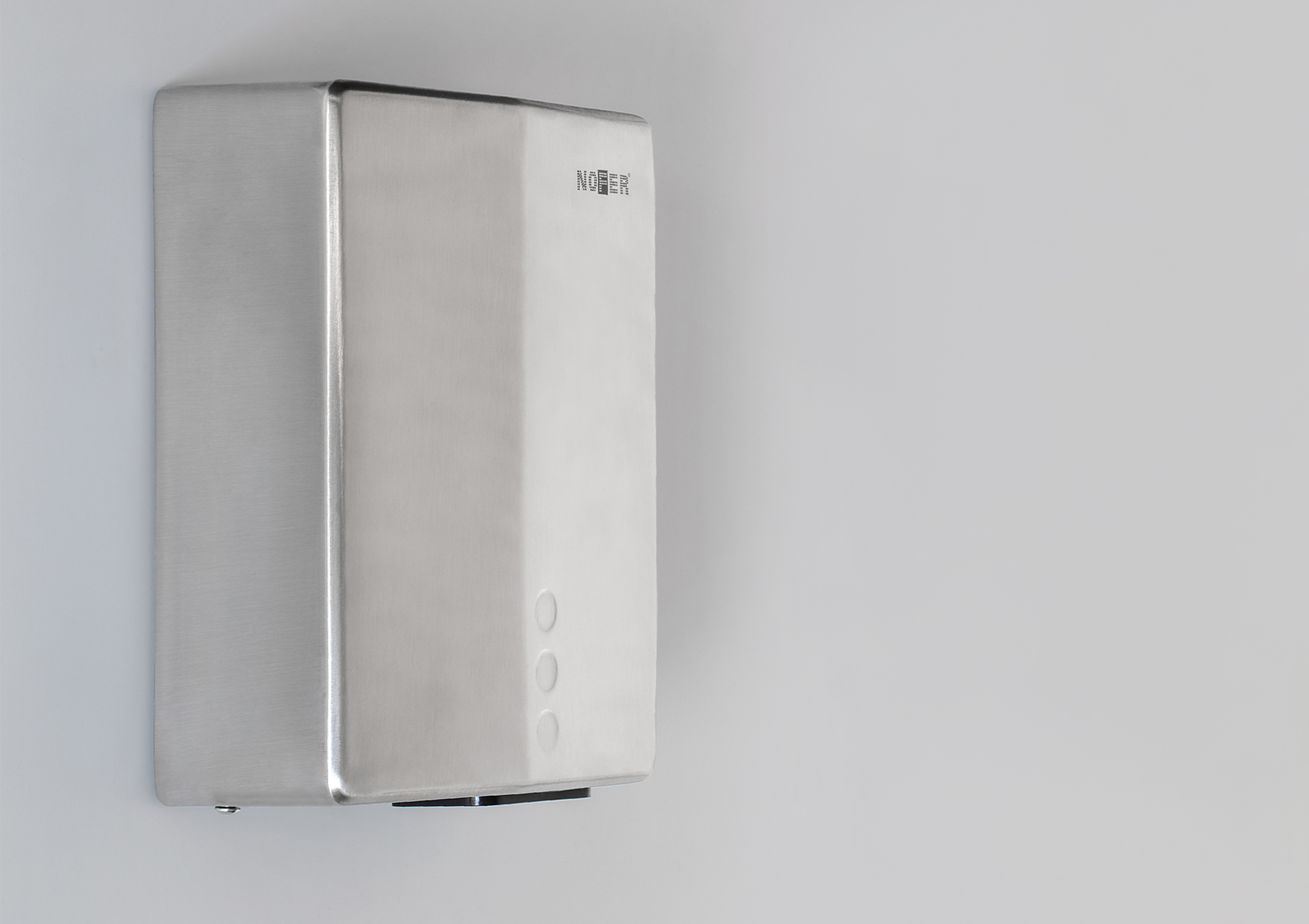 With EVO system, we have given added value to the Spanish firm Nofer, which is a benchmark in bathroom equipment and hospital facilities, by creating a complete line of public hygiene products that, with their own distinct designs, contribute to establishing the brand's identity.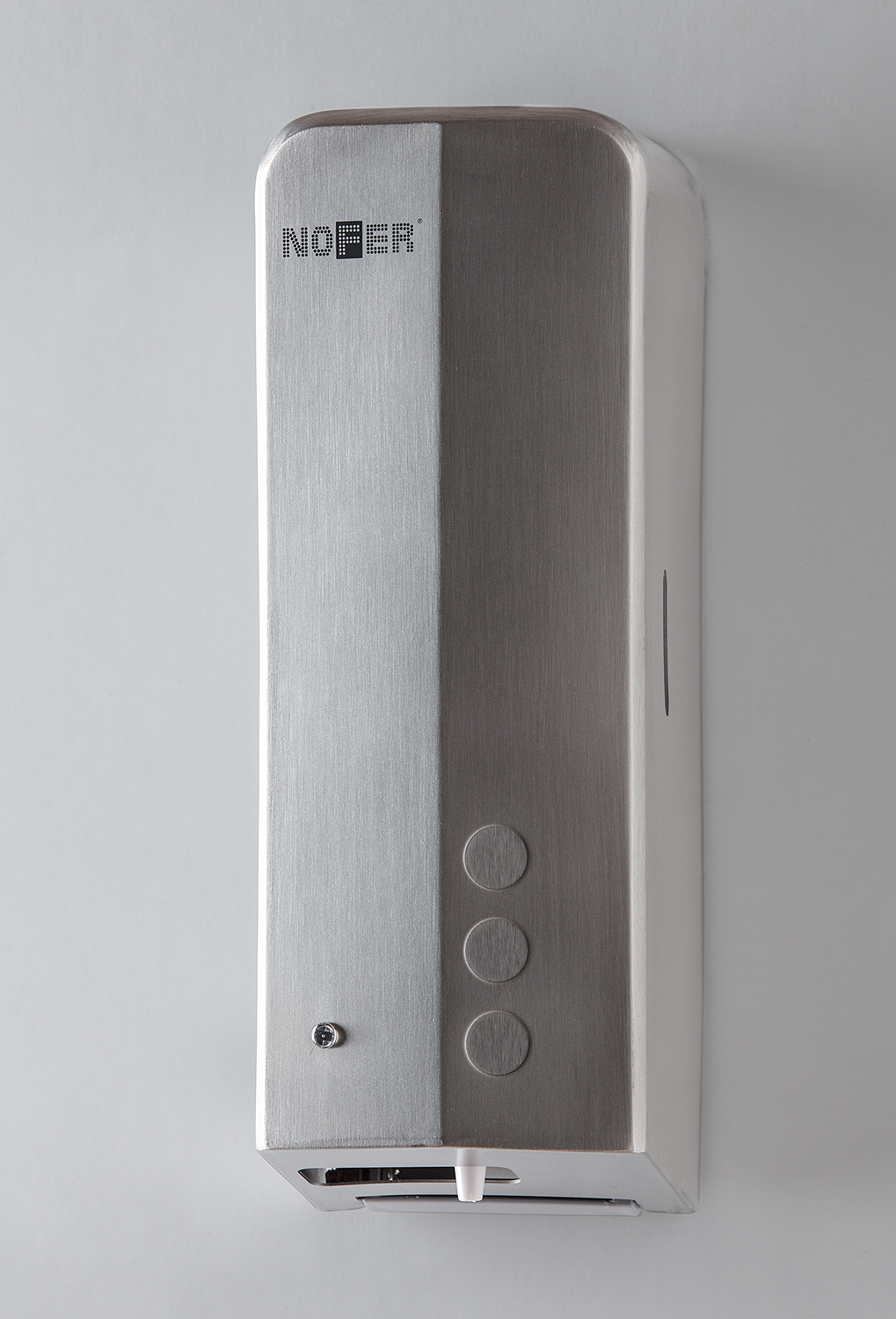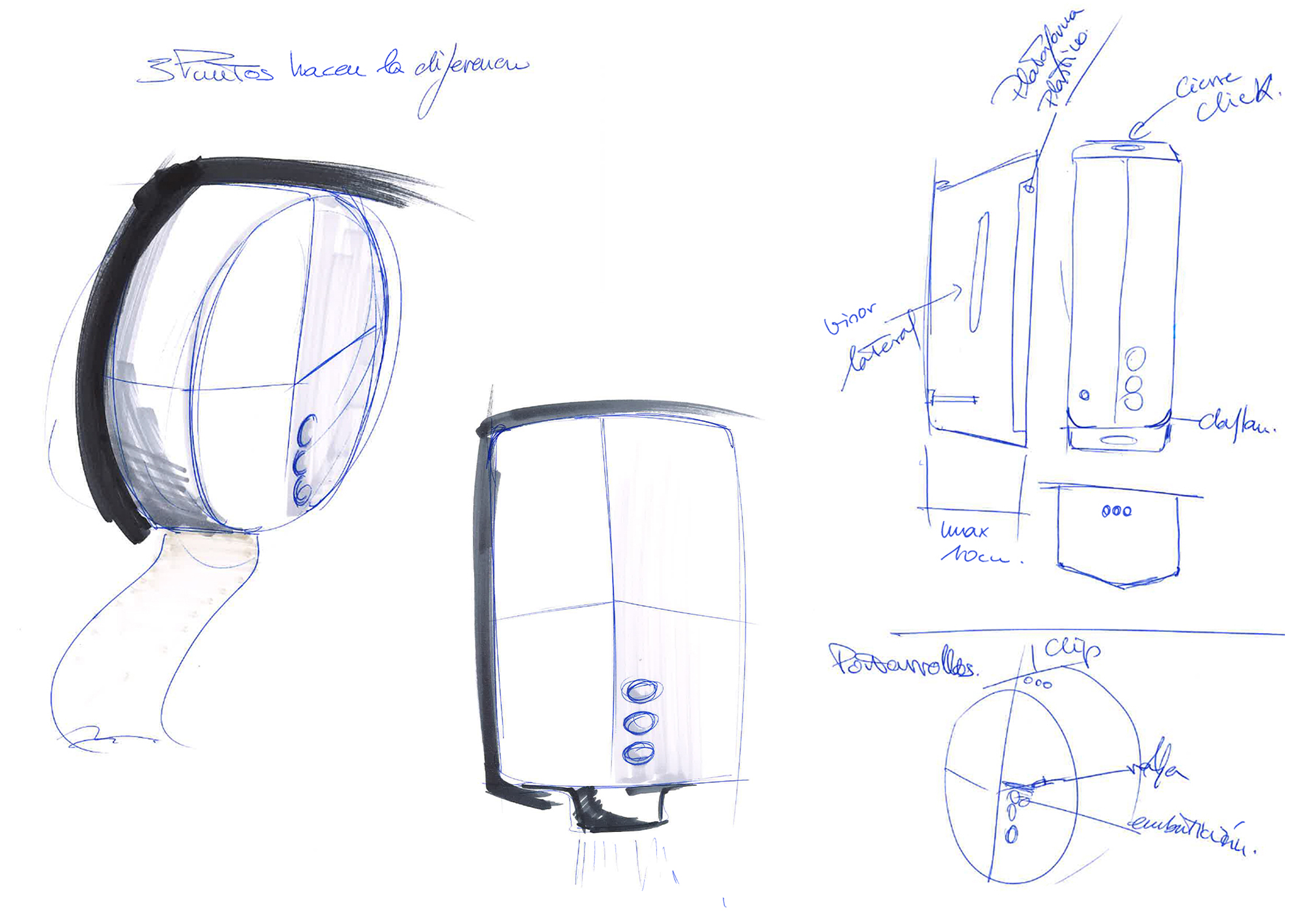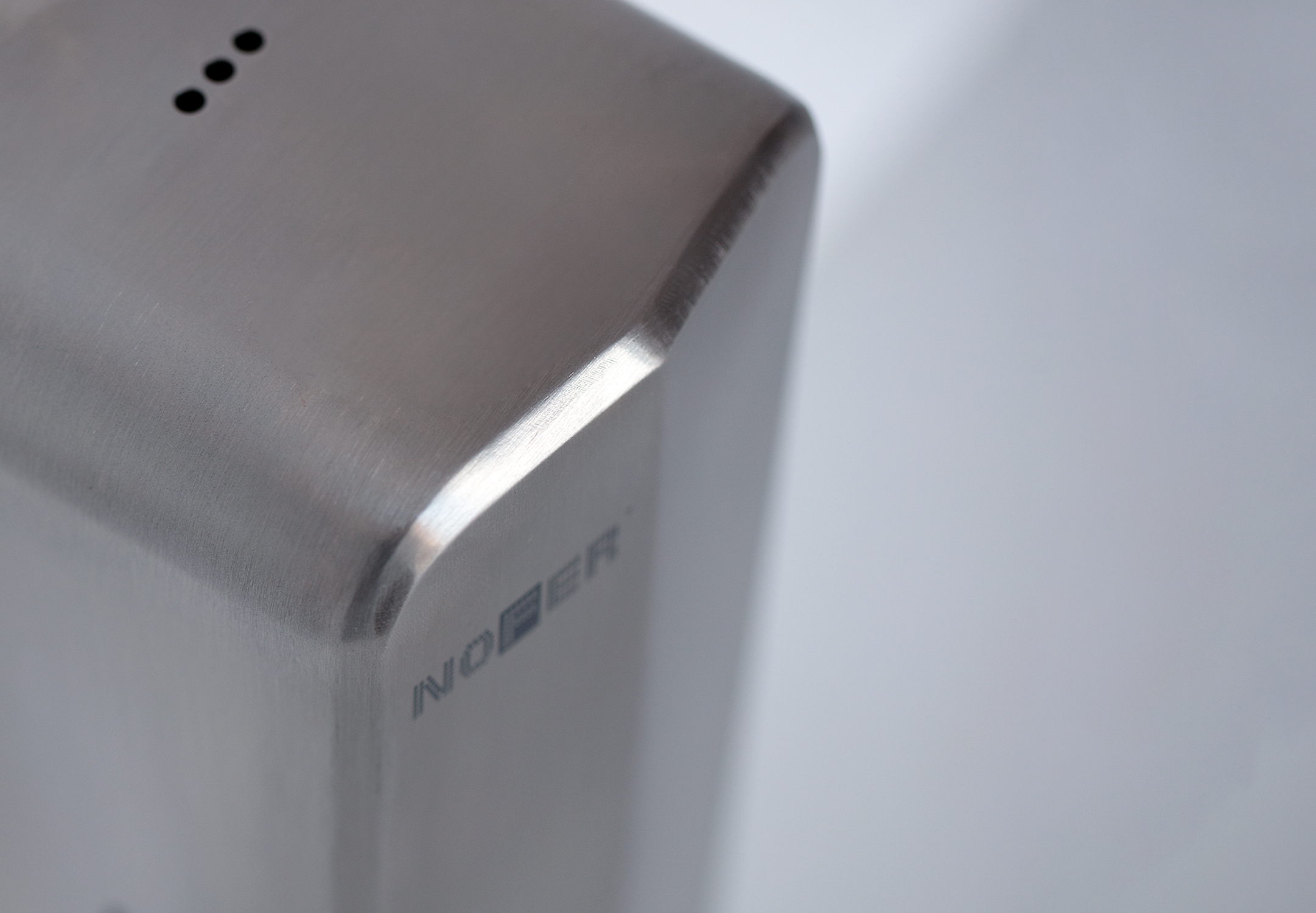 It is a line of products for daily use that ranges from hand dryers to soap and paper towel dispensers and industrial toilet roll holders in black and white finishes, in shiny or silk finish stainless steel.
Each of the products has a distinguishing feature incorporated, three dots, which is the DNA of the brand and from now on it will become part of its history and its future. These three dots have therefore become the emblem of the brand and they will be incorporated onto all the Nofer products as a differentiating element of its identity.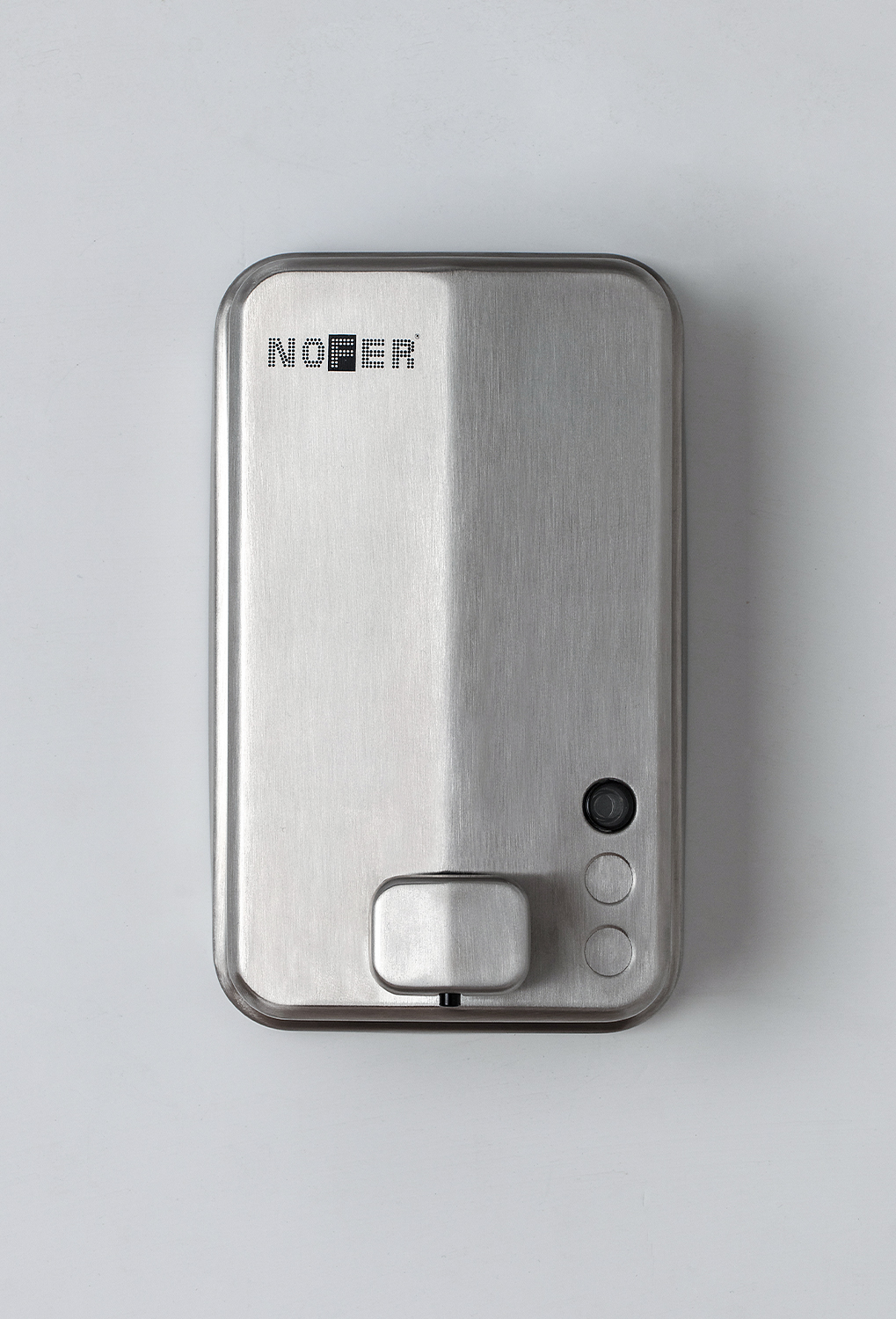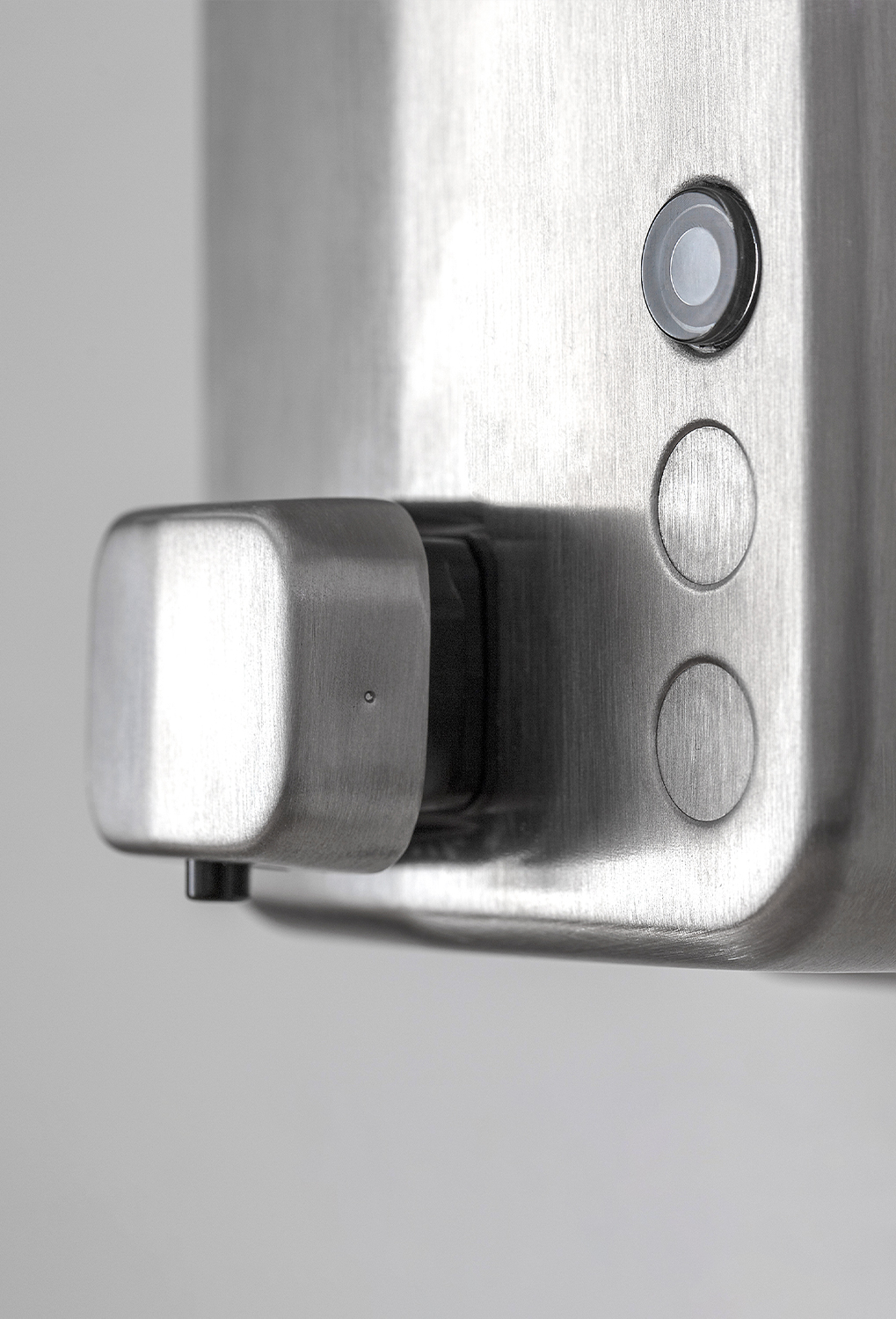 As well as redefining the brand's product identity, EVO system sets a new standard in the public hygiene product market, which it gives its geometric -in two stages- and innovative design to.
This collection, represented by the automatic hydro alcoholic gel dispensar, was included in the 2020 "Emergency! Design agains covid-19" exhibition at the Barcelona Museum Design (Museu den Disseny de Barcelona). This model, based on a previous piece designed for soap, was adapted to the requirements of the social situation at the time. It could include up to a liter of gel. The EVO system was one of 55 products included in this design exhibition.
According to its manufacturer, Nofer, their aim I "to create products that can be used by all types of users. With this in mind we work on the principle that our products should be suitable for everyone. It is because of this that NOFER is able to offer a complete range of bathroom products which are adapted to the needs of all our customers". Everyone in Alegre Design we share this same philosophy focused on people.