Flow
An eclectic and sensitive lamp
Product

Flow

Customer

Faro

Sector

Living

Services

Product Design
Product

Flow

Costumer

Faro

Sector

Living

Services

Product Design
Inspired by the silhouette of a flower, Flow lamp, produced by Faro, is a timeless lamp with a warm design that adapts organically to all kinds of outdoor spaces.
Created by Alegre Design for Faro, the luminaire is attached using a swivel concept that enhances its adjustable nature. Its chromatism, in gentle tones, facilitates the adaptability of Flow lamp to natural and eclectic surroundings, since it provides a light source from a sensitive structure.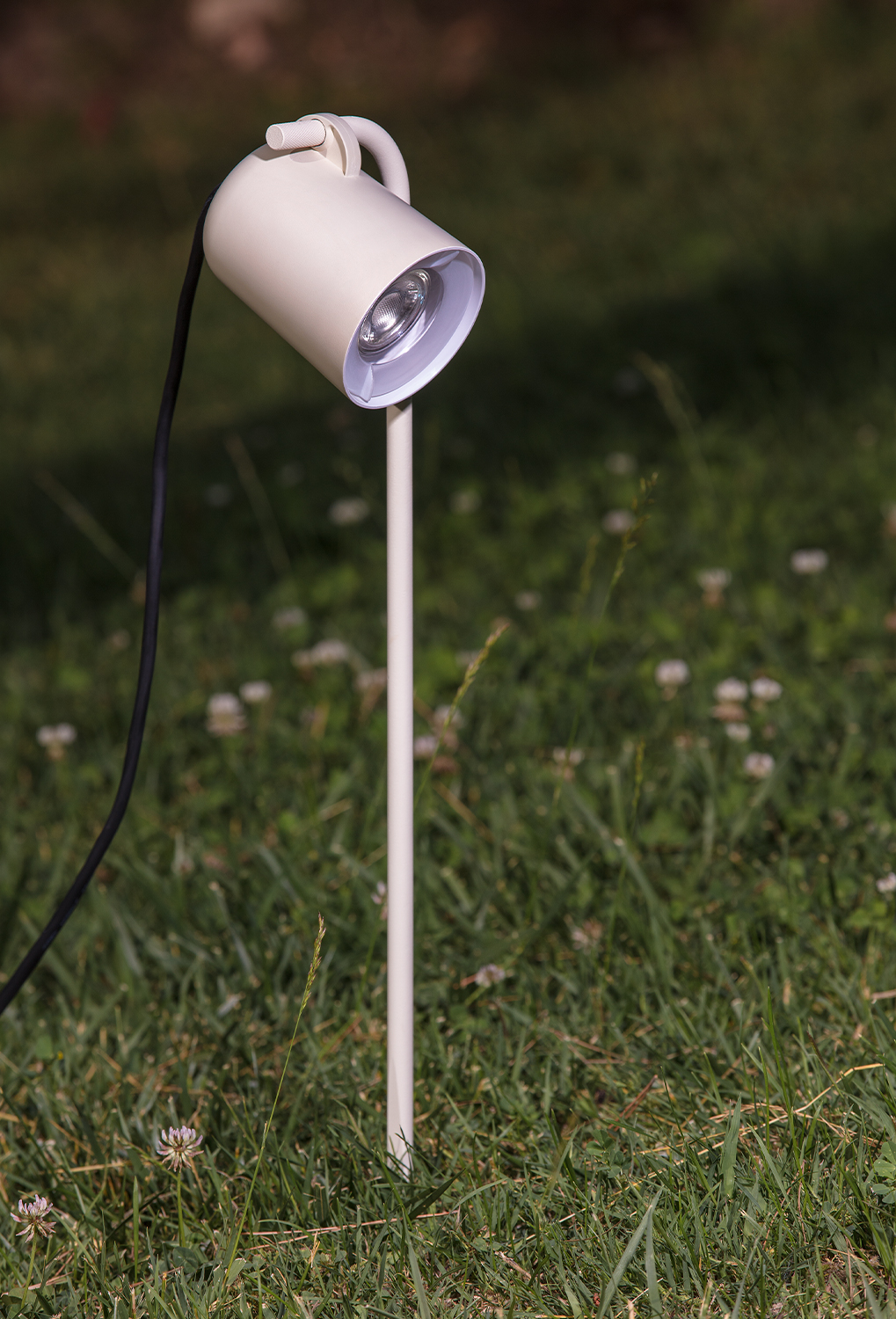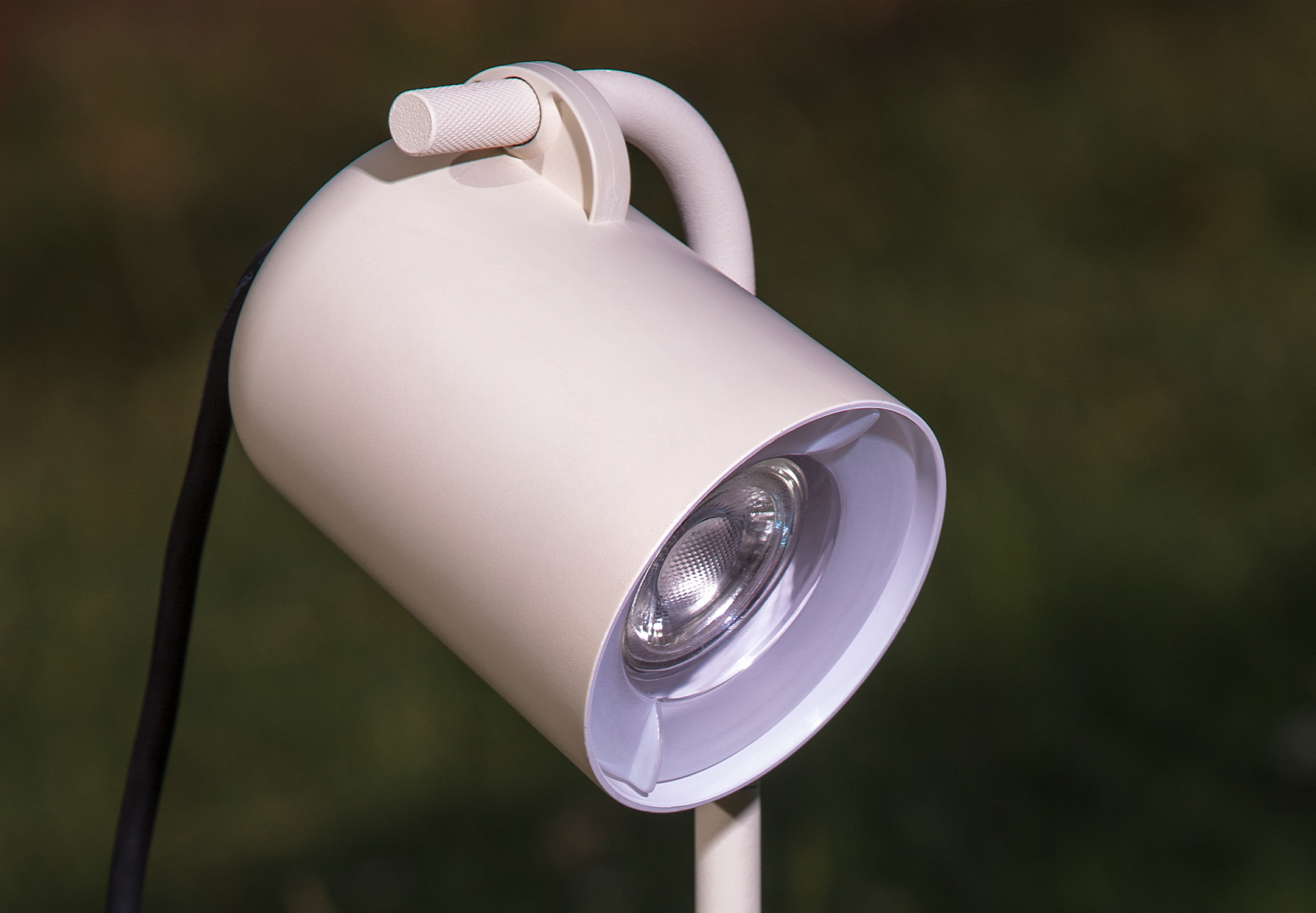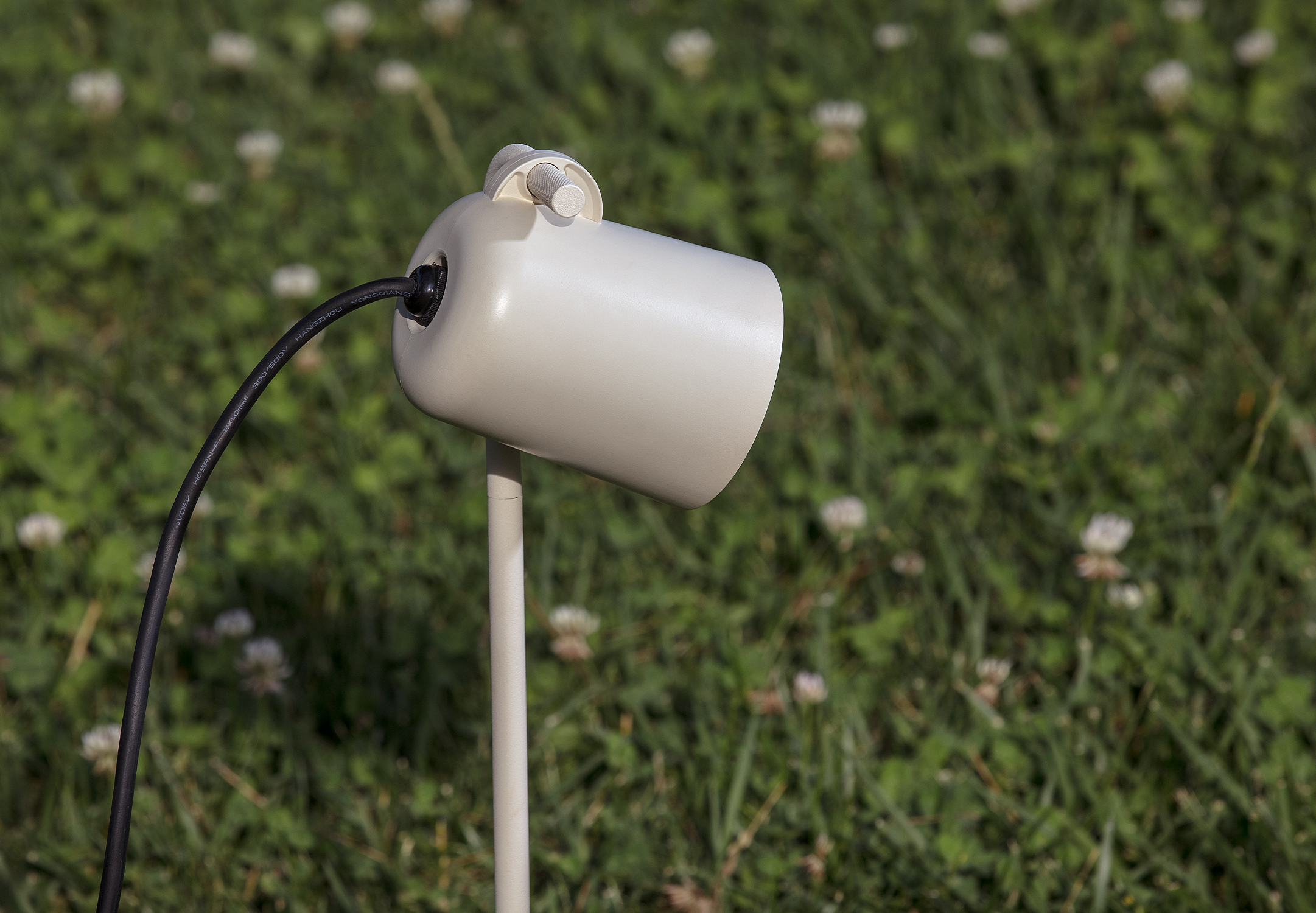 Its design options, in wall or spike version, allow it to be installed on the lawn or at height. This product is splash proof and dustproof and is equipped with low consumption LED lighting.
Faro Barcelona is one of Spanish leading manufacturers in the lightning industry. The company cooperates with relevant designers to define their catalogue of products. Noon is another of the designs that we have created for Faro.
Their philosophy is to manufacture pieces "with the happiness and wellbeing in mind of the people who are going to be in contact with them. We believe in honest, approachable and accessible design".
"Our concern is knowing and understanding people's needs and this means that we are in constant evolution, introducing quality, aesthetic and functional proposals. For this, we have the collaboration of professional and prestigious designers who work with us in the creation of original designs with a singular style. All our collaborators contribute large amounts of fresh ideas and creativity under common criteria that are consistent with our identity" according to Faro.
The company opts for design ideas and processes that are based on methodologies that identify environmental impacts from the moment a product is conceptualized in order to better manage resources. In that sense, Faro uses green electricity in their offices and they produce 70% of the energy they consume with their own photovoltaic installation.