Ikon
Originality, presence, elegance and quality
Product

Ikon

Customer

B&V

Sector

Living

Services

Product Design

The flagship model of the new B&V collection is Ikon sofa, designed by Alegre Design, which combines the laborious capitoné finish with an aerial bath structure with natural plywood finishes over steel legs.
Product

Ikon

Customer

B&V

Sector

Living

Services

Product Design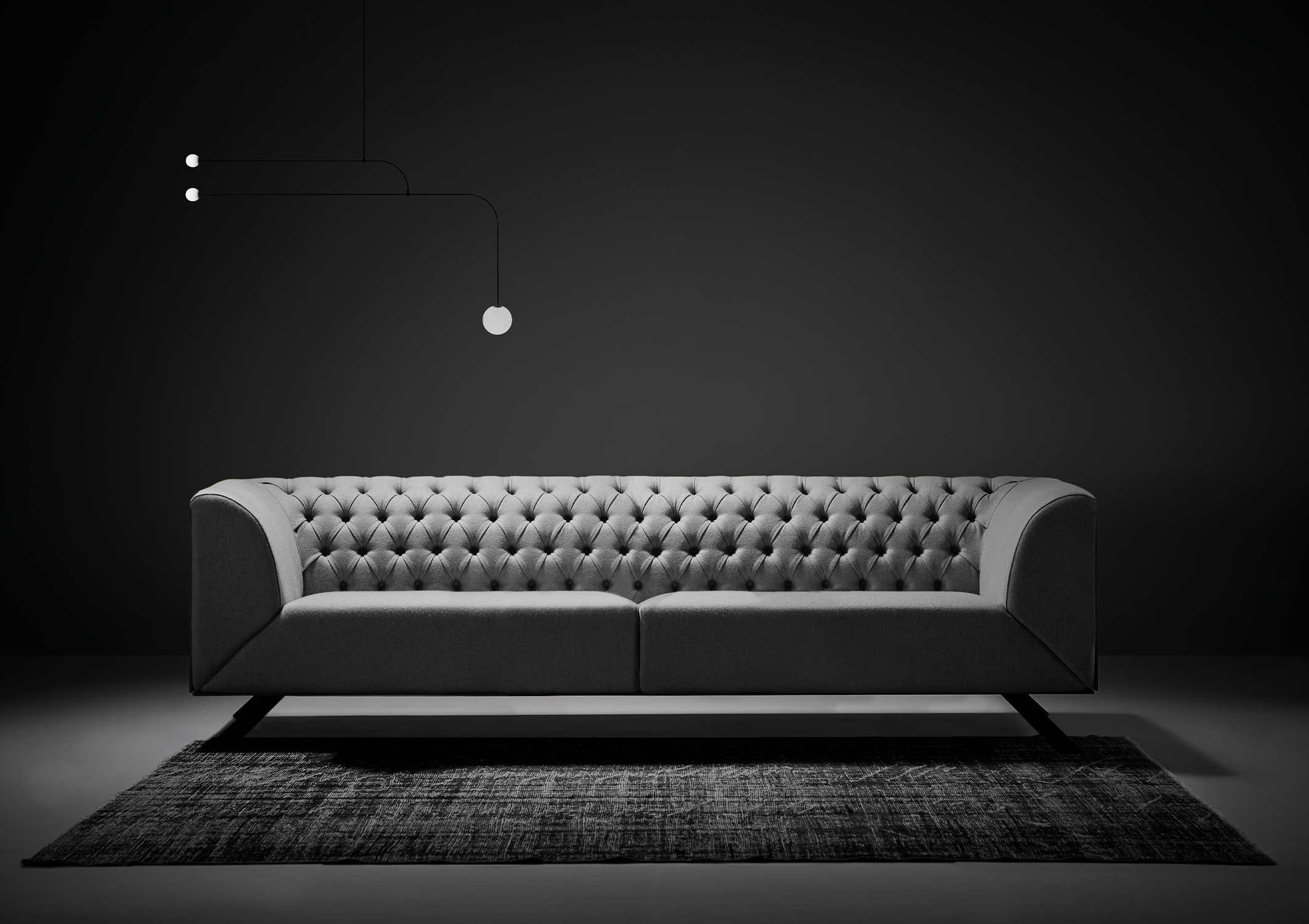 It is a versatile sofa which perfectly fits in all kind of facilities
On this structure lie the cushions, manufactured with high-density foams of up to 50kg. A geometrical volume design which stands out of its originality, presence, elegance and quality.
Ikon, designed by Alegre Design, is presented in a solid wooden board, with two elegible natural types of Wood: Natural American Oak and American Walnut, together with black lacquered iron feet. It combines the laborious work of tufting with an aerial bath structure in natural veneer finishes that lie on eslender but robust steel legs.
Ikon chair was chosen as a finalist in the Valencian Community Designers Association (ADCV) awards, which every two years recognizes with these recognitions the best design works of the Comunitat Valenciana. Ikon is a timeless piece that builds on our estudio's 20-year experience in the furniture sector and the brand's three decades creating high-quality furniture collections.
Since 1992, the Spanish company manufactures, in their upholstery shop floor, products designed to last and stand the test of time. All products are handmade by master craftsmen who search for a quality long-lasting product that also guarantees the maximum comfort.
It is a versatile sofa which perfectly fits in all kind of facilities, waiting rooms or reception areas, where a comfortable and elegant element can be incorporated. Upholstery can be either in leather or with top quality fabrics.
B&V – now Blasco & Vila – has over 30 years of experience in the production of contemporary furniture. A special way of understanding a craft, upholstery, an overarching and demanding profession meld with innovation and design. They manufacture their own high quality, upmarket designer pieces intended for furnishing and decorating residential and public spaces dedicated to relaxing and lounging.
Ikon combines Alegre Design's idea with the work of craftsmen, a combination which provides each piece with the necessary characteristics to guarantee their durability, comfort, quality and functionality.