M'Wash4
The car wash that gets closer to people
Product

M'Wash4

Customer

Istobal

Sector

Mobility

Services

Product Design
Trend Research
Its design generates an immersive experience and promotes user comfort. It seeks a contrast of lines between a compact and solid exterior image and an access area design that is oriented towards welcoming the vehicle to the washing process.
Product

M'Wash4

Customer

Istobal

Sector

Mobility

Services

Product Design
Trend Research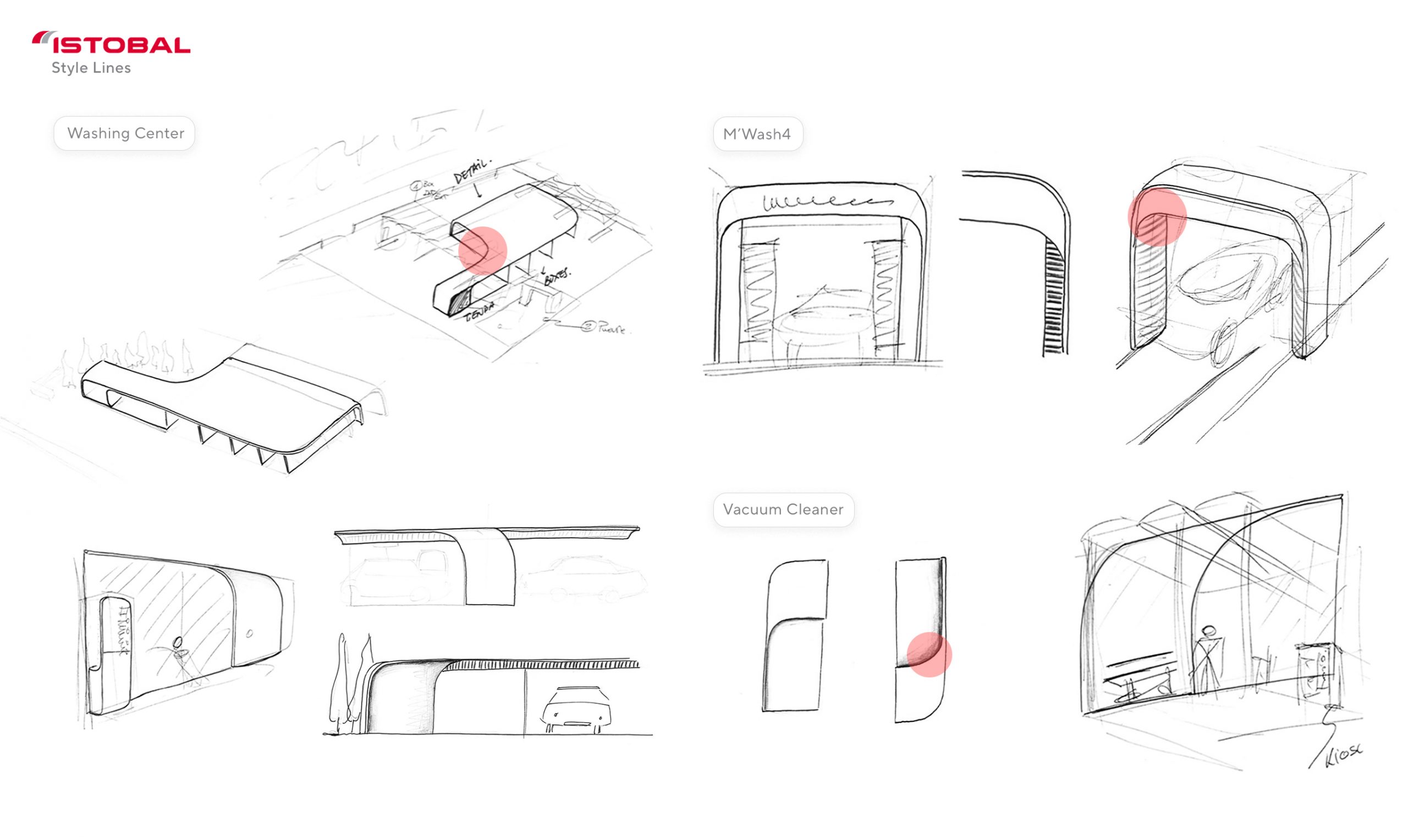 It was born out of an intensive Design Direction and Trend Research process.
The Istobal M'WASH4 car wash is the second product from our long-term partnership with Istobal, the Spanish market leader in the car wash market. This partnership is the result of an intensive research process whereby we applied our design direction service to mobility.
In this regard, we proposed three different scenarios based on our trend research to define style lines for wash centres in the short, medium (2030) and long term (2040) taking into account future developments in areas such as digitalisation, sustainability, efficiency and automation, amongst others.
Taking these style lines as a starting point, a whole new range of products has been defined, including Istobal M'WASH4, which responds to the principles of comfort and simplicity to make the user feel at home in the car wash. Our work involves making these facilities more human by incorporating the brand's advanced engineering and machining systems, which is constantly generating patented technological innovations.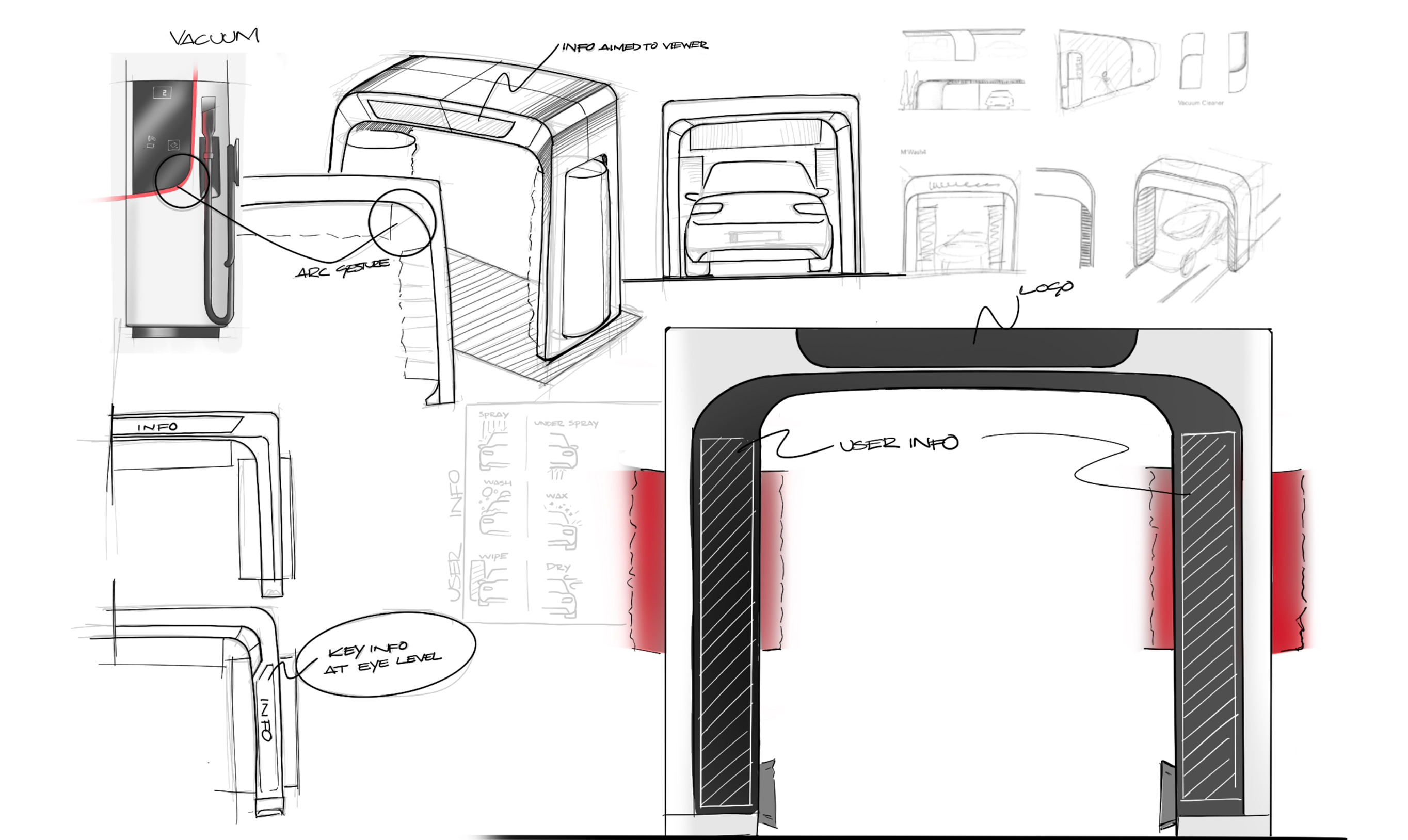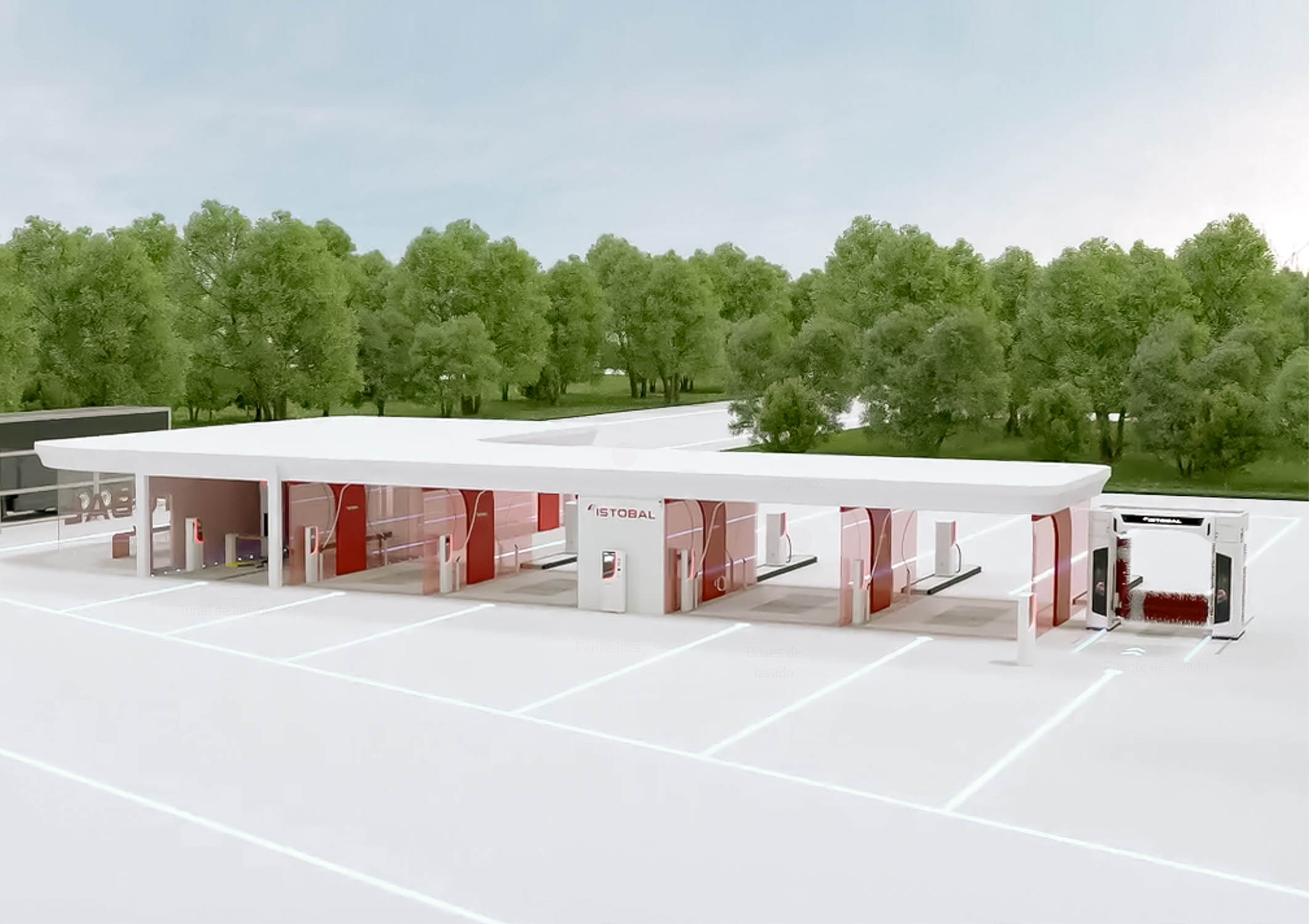 It generates an immersive user experience.
During the design and development process, guidelines were set to prioritise people and improve the relationship between the car wash and the user. This required the development of specific geometries, as well as new lighting systems and a new signage programme.
Thus, processes, spaces, sequences, pictograms and signage have been redesigned and customised and the path has been set for the brand's future wash centres. This process, which lasted more than two years, has made it possible to technically validate Istobal M'WASH4, the company's new crowning glory step by step.
Our user experience, trend research and product design teams worked on this project to meet the client's needs. On the one hand, there were advanced functional and mechanical requirements so as to ensure intensive and professional use and to promote easy maintenance. On the other hand, it was necessary to improve user communication with an autonomous, smart and connected machine.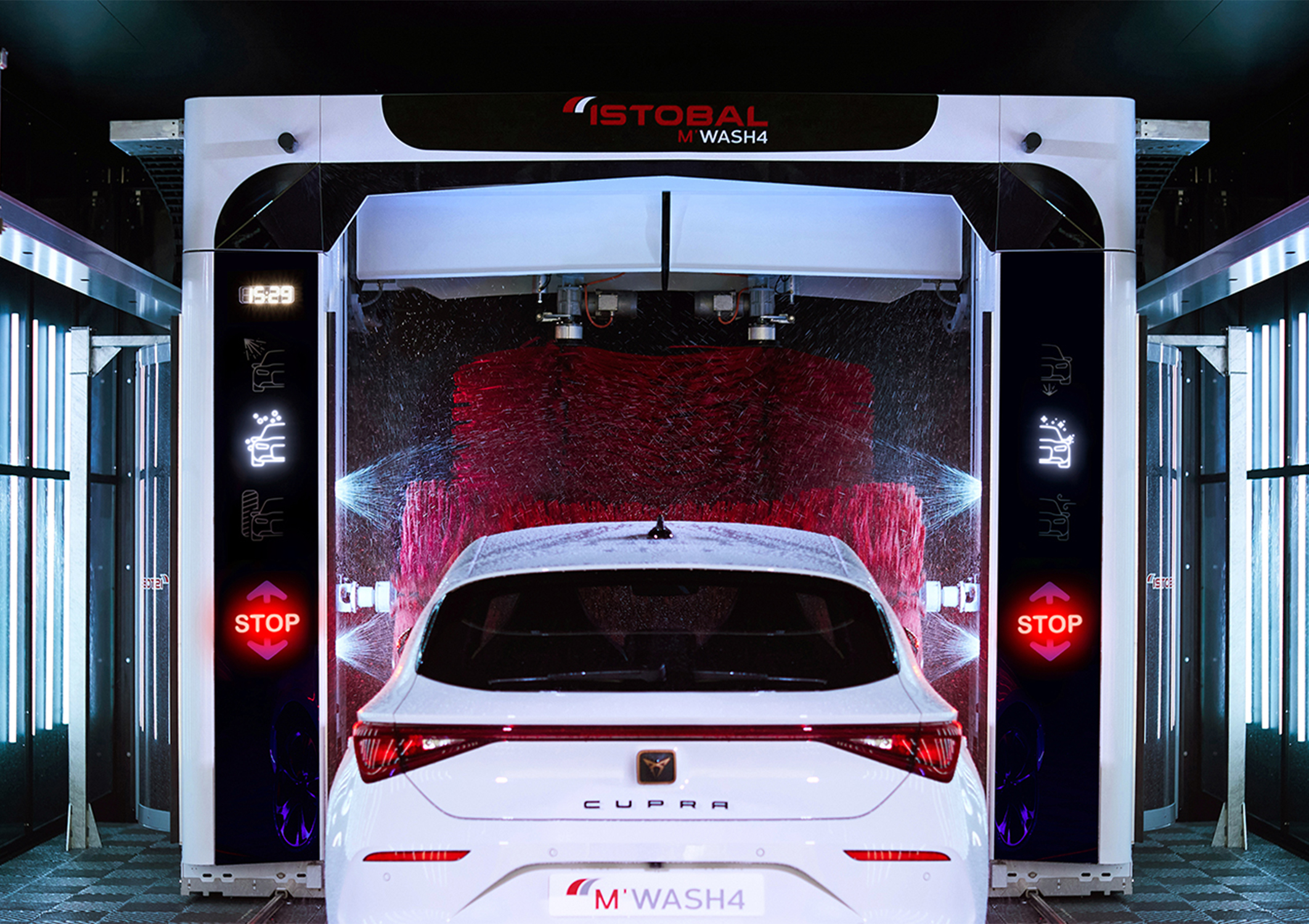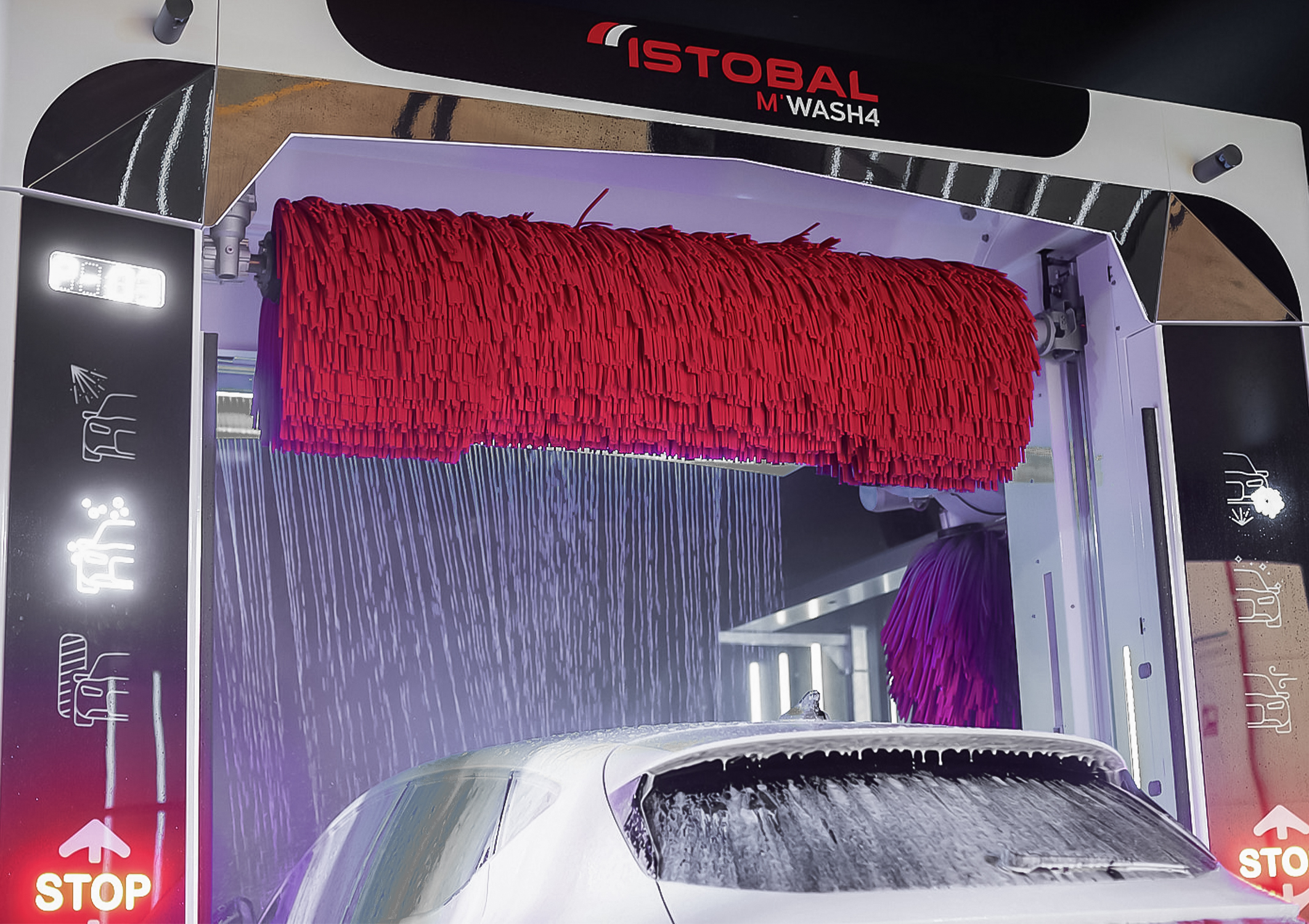 We are working with Alegre Design on the new styling of a whole range of the brand's car wash equipment. We are promoting the design aspects that not only represent added value in an aesthetic sense, but are also capable of improving the experience and perceived quality of those who wash and care for their cars using our machines, thanks to this, we can continue to differentiate ourselves in an eminently industrial sector. Istobal Automatic Washing Product Department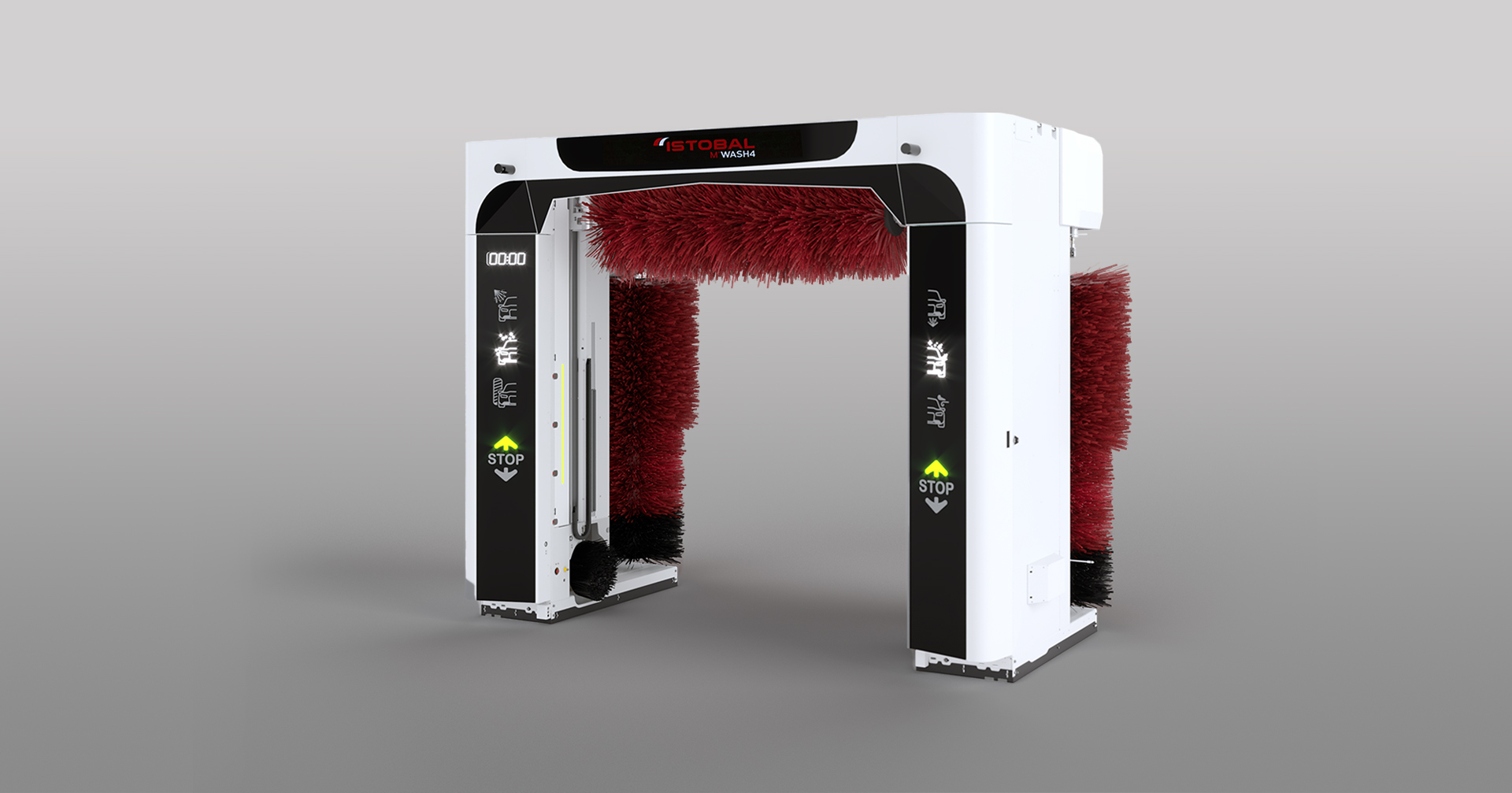 It improves the interaction between users and the machine.
The Istobal M'WASH4, which will be available on the European market from summer 2022, stands out due to its greater environmental friendliness and optimised use of resources, two qualities that benefit society as a whole. More specifically, it reduces chemical consumption and saves 10% of water, i.e. 7 litres of water per vehicle, the equivalent of 70,000 litres per year.
This increased sustainability, coupled with its user-friendly nature and the company's advanced mechanical systems, make Istobal M'WASH4 a new standard in the car wash industry.