KastomBed
Steel and wood are joined in an eco-design for the Japanese home
Product

KastomBed

Customer

KATZDEN

Sector

Living

Services

Product Design
Trend Research
Steel and cedar wood are the two raw materials that make up the new KastomBed, a bed that is based on the principles of eco-design: natural and local materials, minimalistic elements, durability and simplification of transport and assembly.
Product

KastomBed

Customer

KATZDEN

Sector

Living

Services

Product Design
Trend Research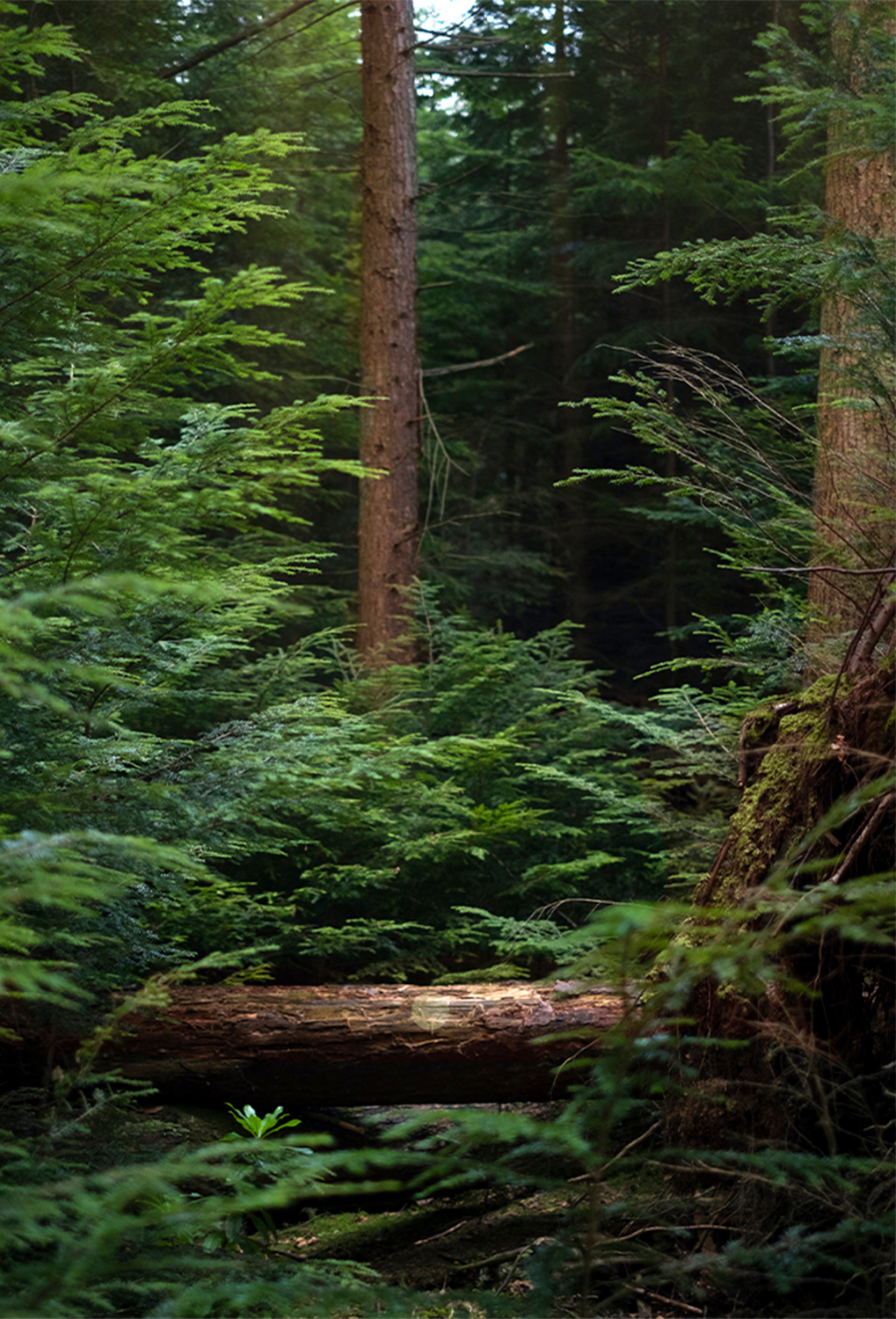 Steel and wood are joined in the KastomBed, an eco-design for the Japanese home
The KastomBed is a new collaboration between Alegre Design and KATZDEN that, with this design, manages to show its industrial capacity and flexibility to manufacture decorative products for the home, at the request of architects and opinion leaders.
But this eco-friendly bed, which stands out for its level of customisation, comes with another novelty. It has allowed a traditional Japanese company such as KATZDEN to open itself up to the market through a crowdfunding system, with a campaign that has already tripled its initial fundraising estimates.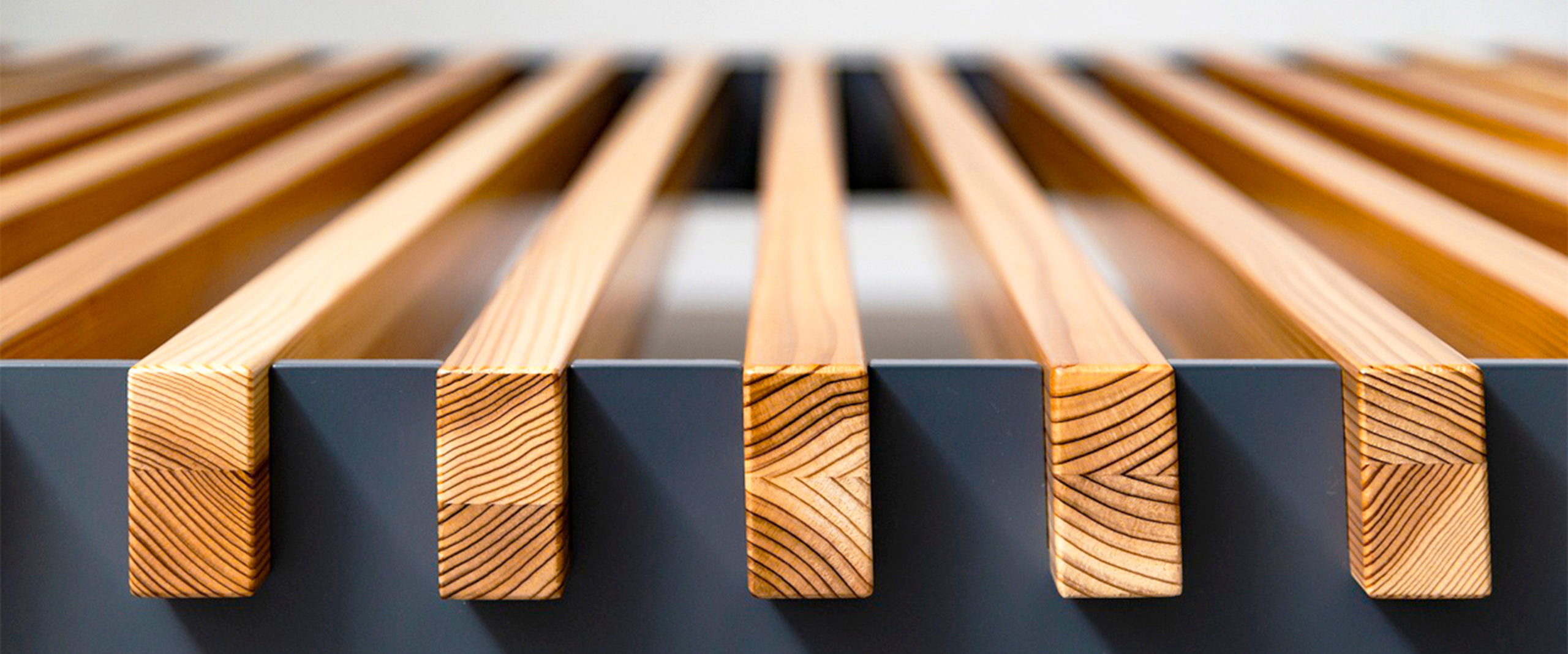 KastomBed is based on a concept of efficient design.
KastomBed is based on a concept of efficient design, which takes advantage of the company's industrial knowledge in the handling of metal and wood, two materials that are commonly used in the manufacture of stairs, dividers and structures for the home. Minimising materials, parts and assembly elements favours a more sustainable type of production.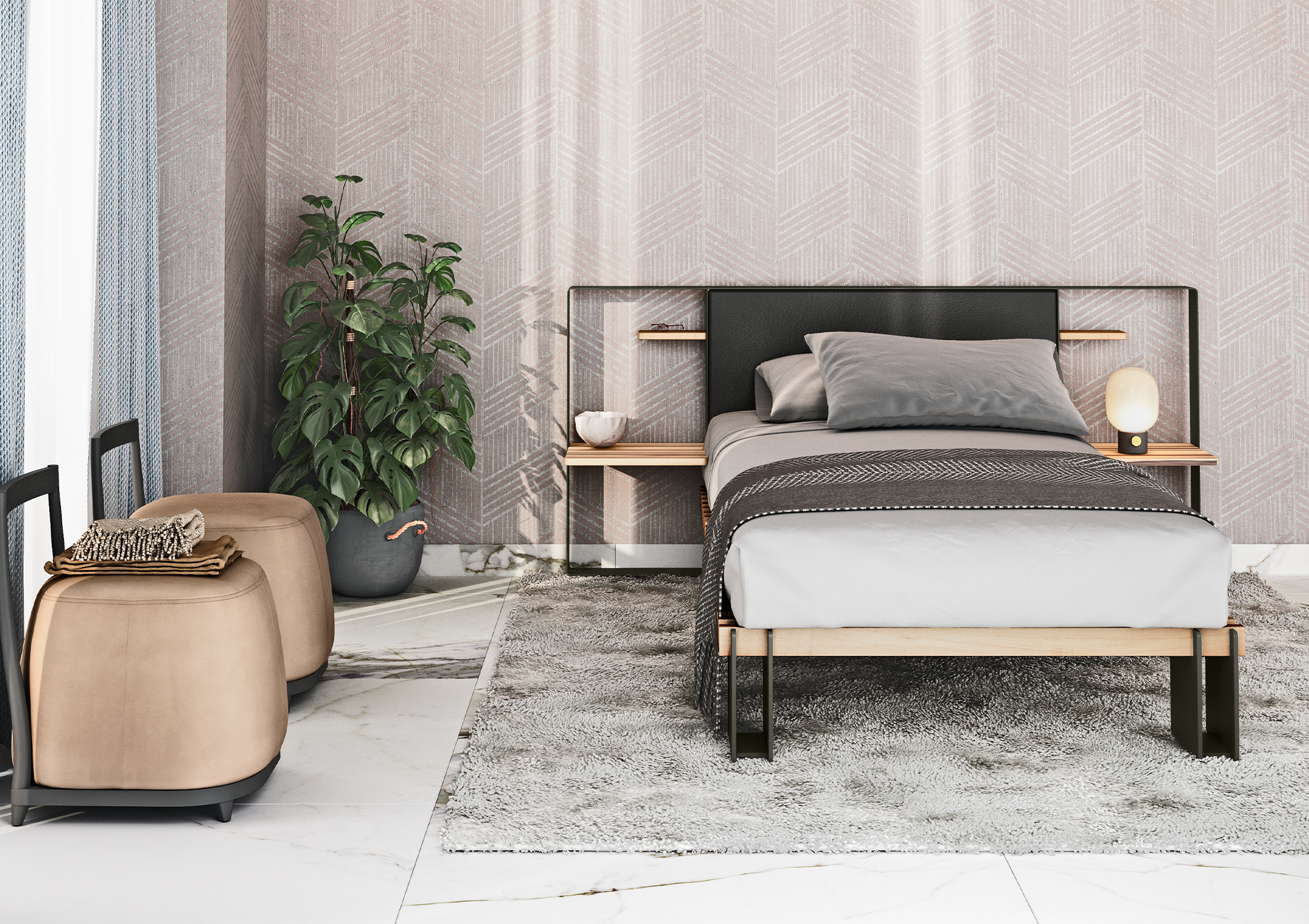 A headboard with shelves can be incorporated.
Specifically, a resistant structure made of metal slats serves as the base with successive grooves on which wooden slats are placed perpendicularly with the utmost precision, on which the mattress rests. Wood and metal also make up a slender headboard with well-proportioned lines onto which functional shelves can be incorporated.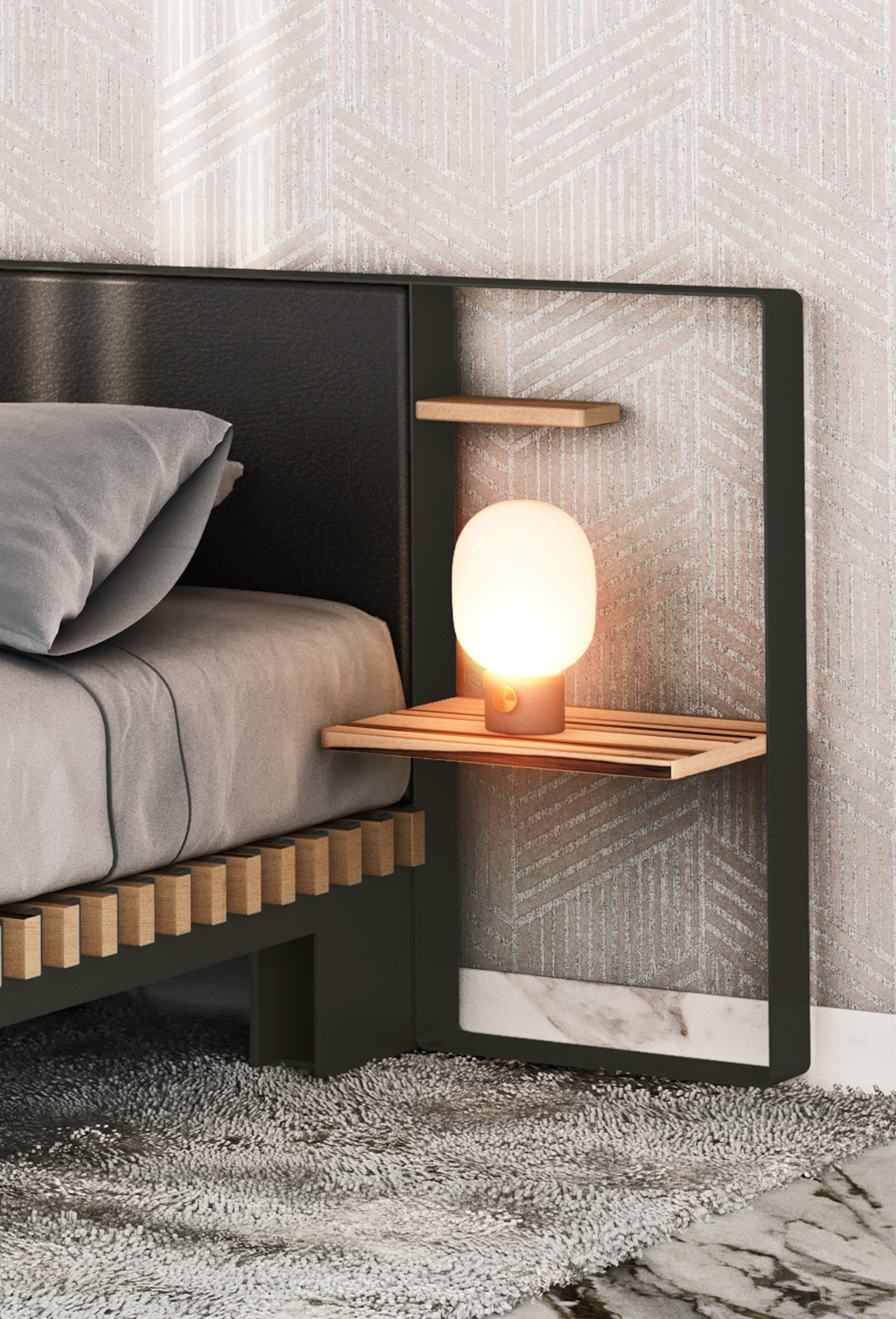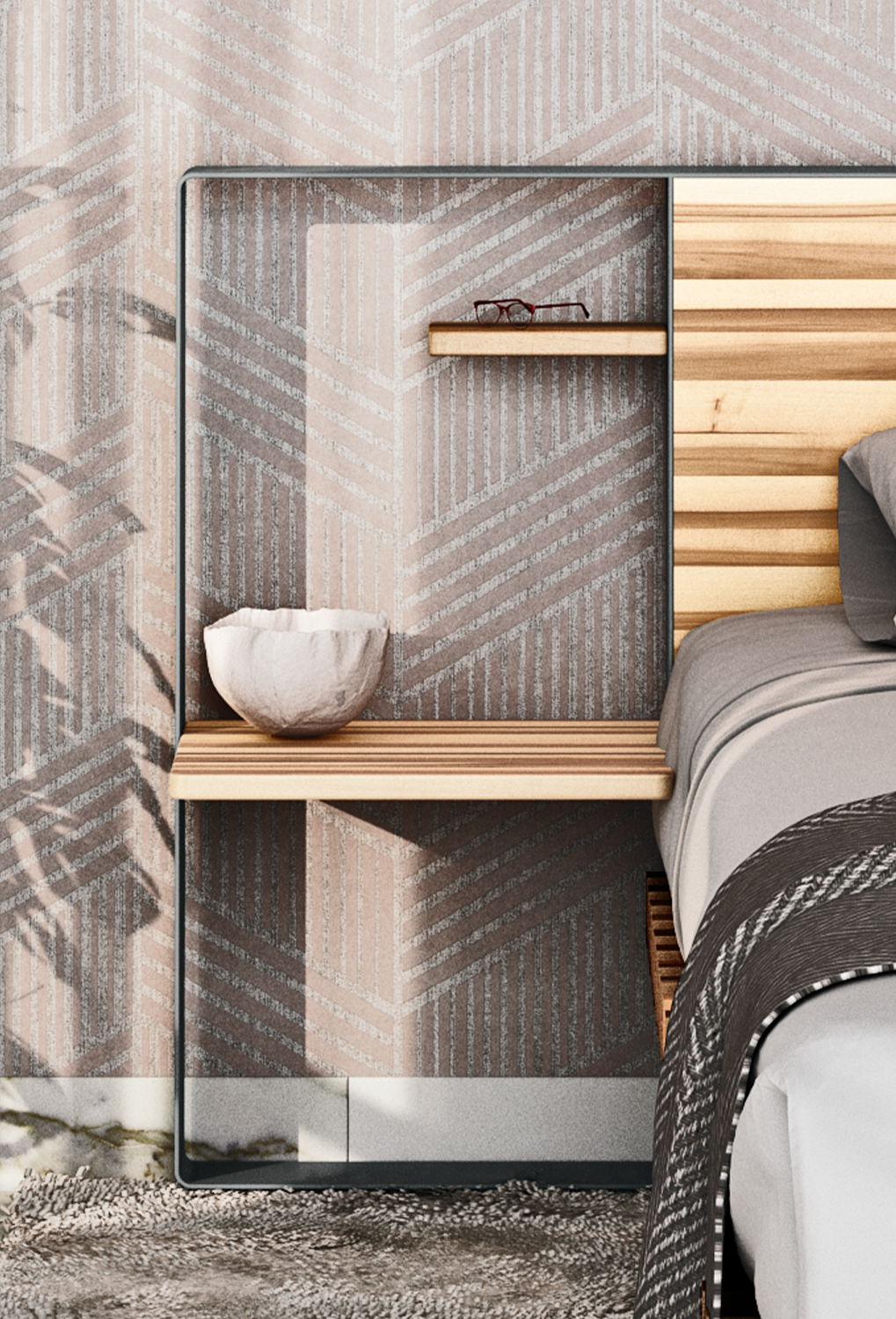 It favours mattress ventilation and well-being
With the use of traditional Japanese cedar in the configuration of the beds, the circular economy that we promote at Alegre Design is thus encouraged: think globally and act locally.
Thus, according to the manufacturer, the fact that the mattress rests directly on natural wood, without any other elements below it to keep it in place, favours ventilation and well-being, especially in regions with a humid climate.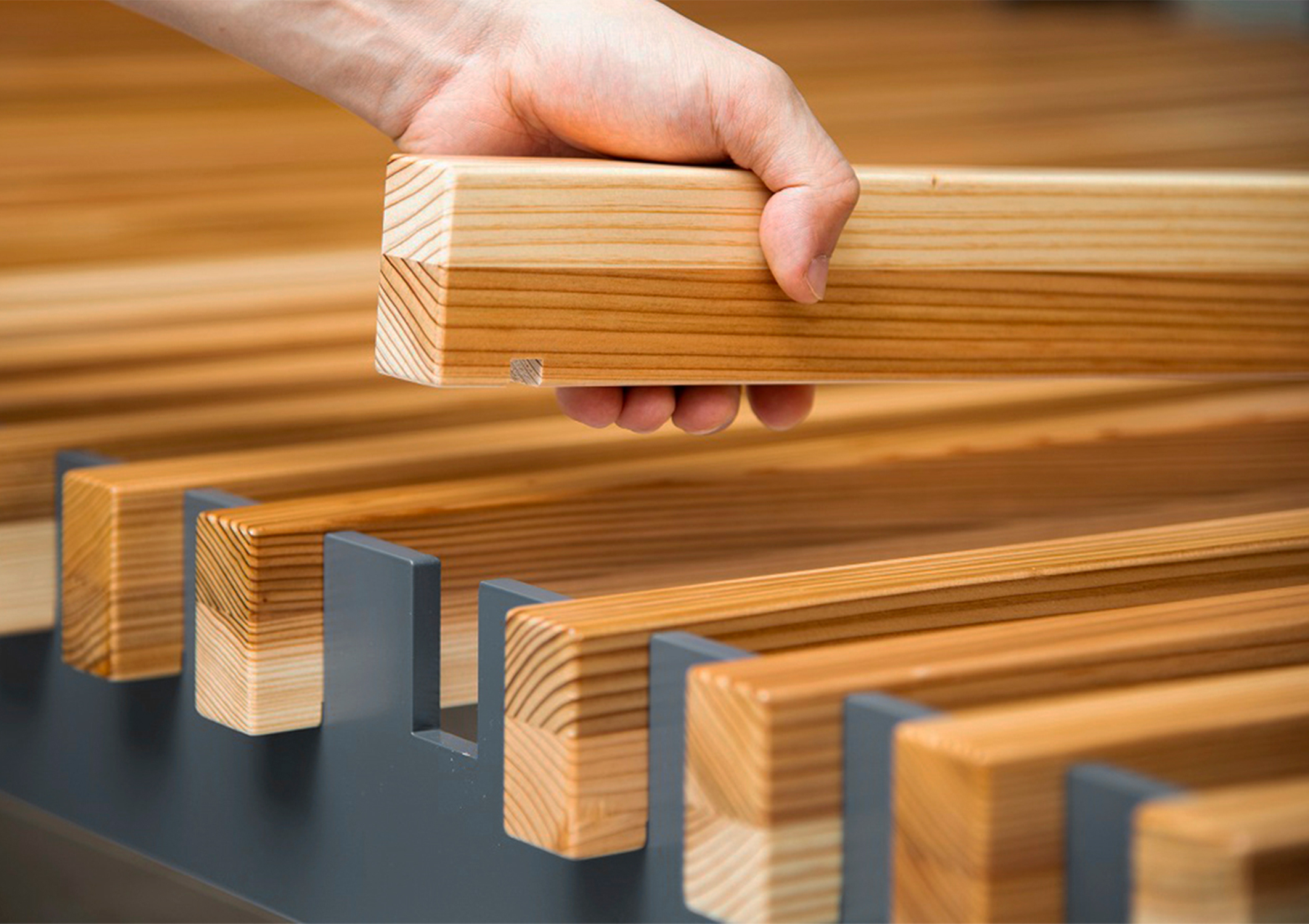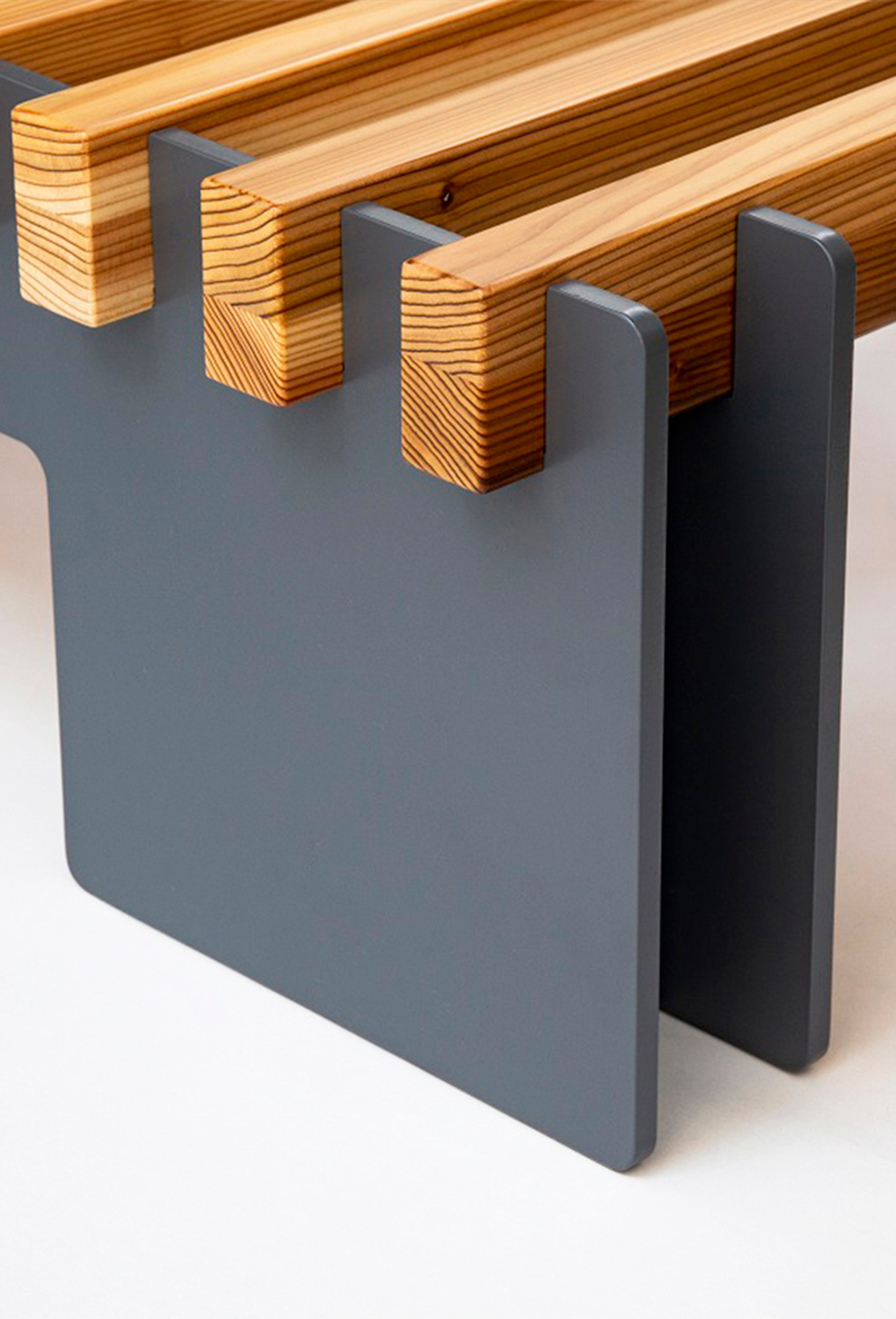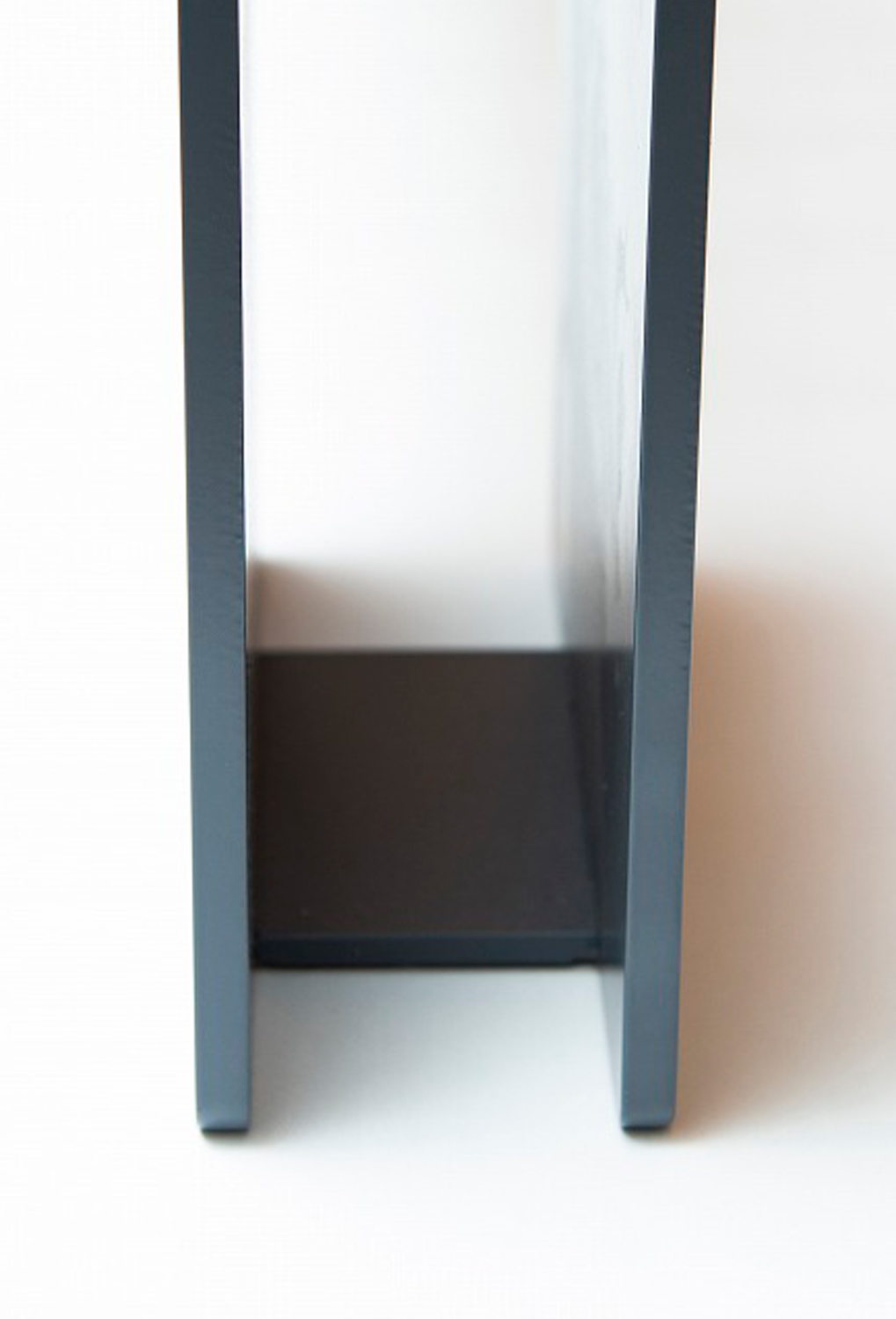 Highly customisable product in terms of size and finishes
In addition, all the pieces can be stacked flat, both the structure and the wooden slats and the headboard, which reduces the volume of the packaged products and facilitates its transport in small vehicles, thus reducing its environmental impact.
It is a highly customisable product in terms of size and finishes, which include options in wood, leather and upholstery. The steel structure, which ensures the durability and robustness of the piece, is available in a total of ten colours.