KLC Edu
More space, more knowledge
Product

KLC Edu

Customer

OMP Group

Sector

Facilities

Services

Product Design
Trend Research
KLC Edu chair is a multi-purpose and versatile educational chair design, designed by Alegre Design for OMP Group and able to adapt to any space, thanks to its high level of customisation.
Product

KLC Edu

Costumer

OMP Group

Sector

Facilities

Services

Product Design
Trend Research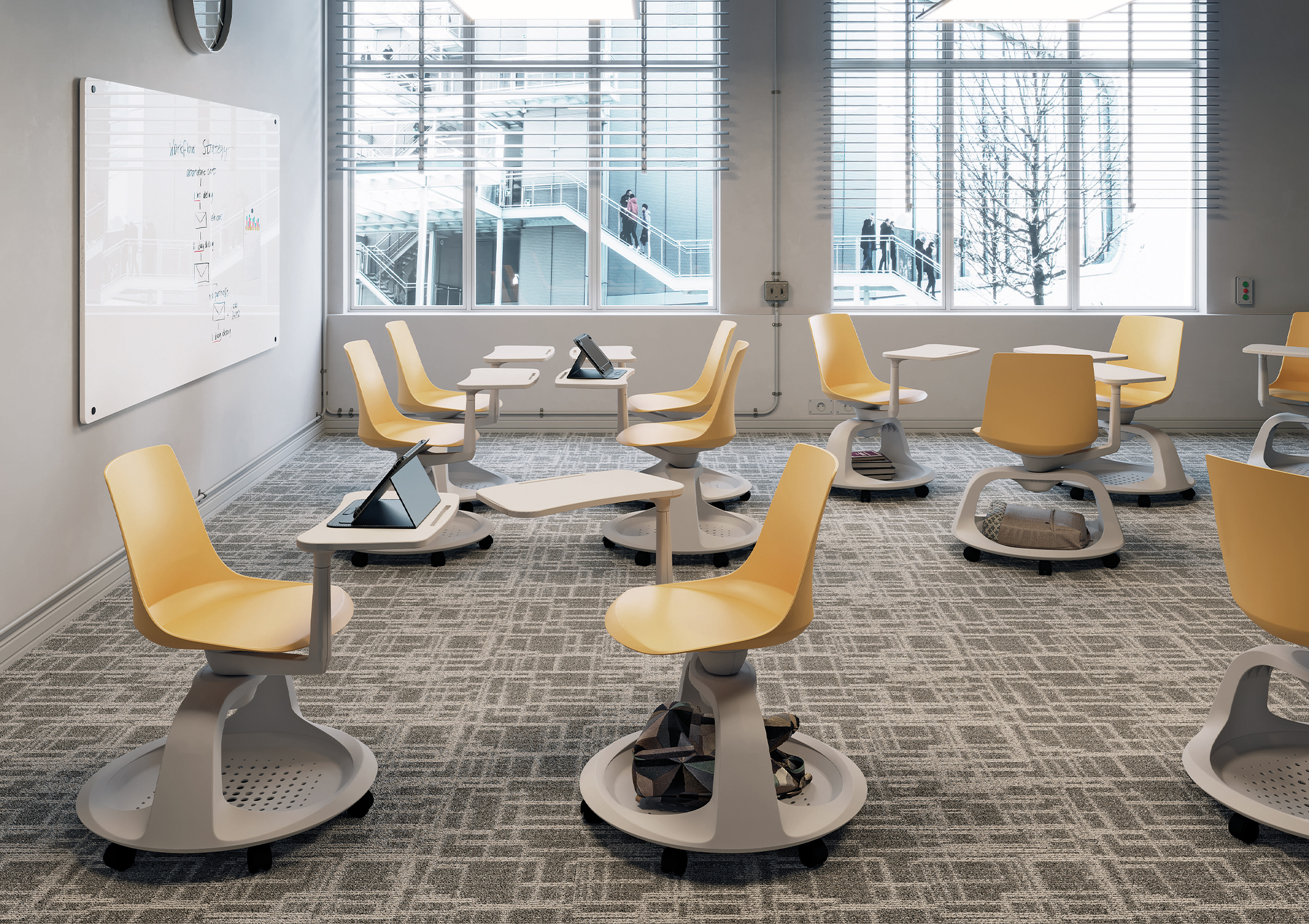 An open space in the lower area facilitates order, comfort and the usability of this product.
KLC Edu chair: a cross-sectional product based on a sculptural and subtle seat: a gentle and minimalist sitting experience, with no sharp edges or curves, defined by lines and gestures that suggest shapes and welcome the user in an ergonomic and smooth way.
This design represents a new product philosophy in which, by means of an industrial process that has been optimised to the maximum, different chairs are produced from a single pattern. Thanks to its integration and simplicity, KLC Edu has been conceived as a functional and comfortable seat in schools.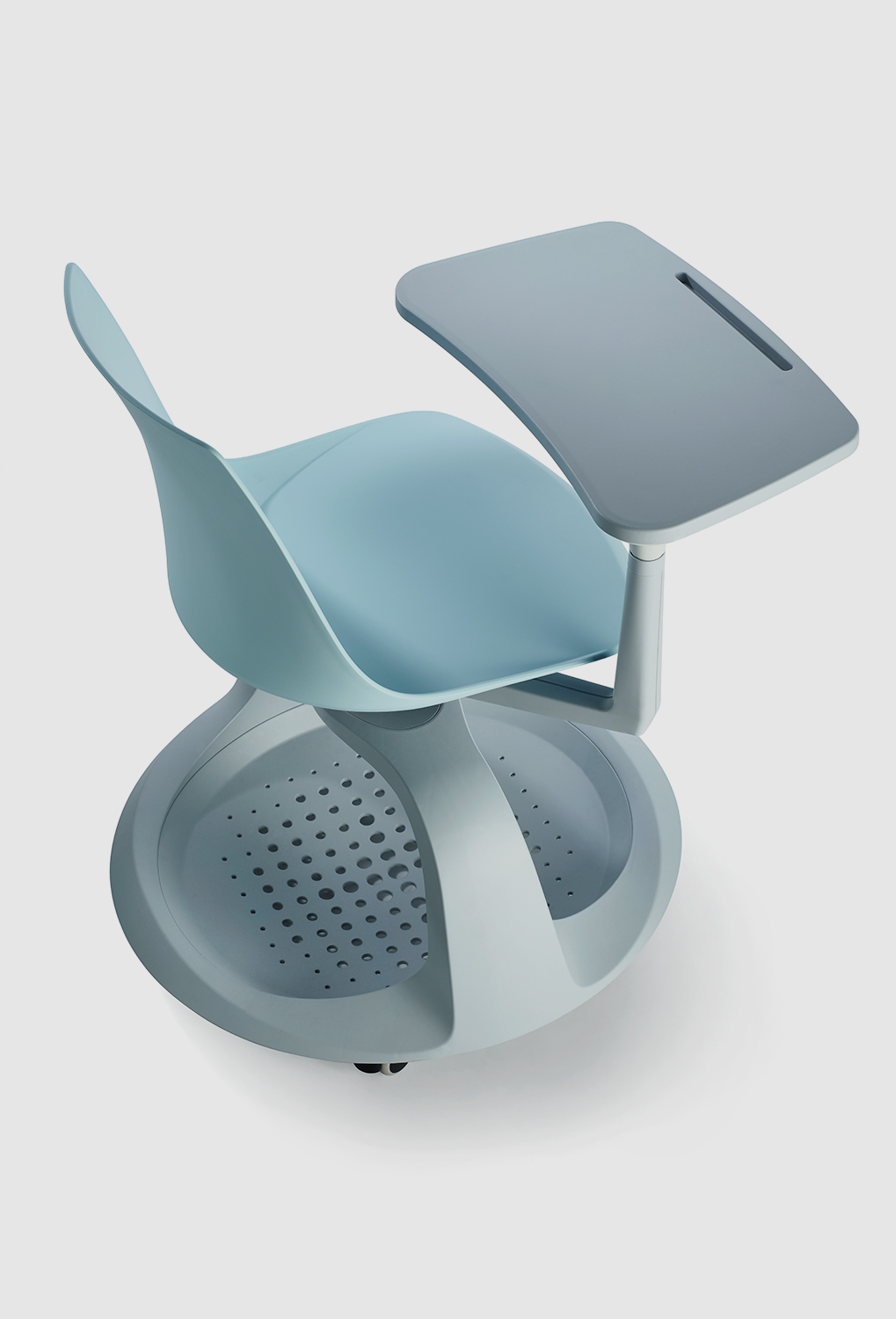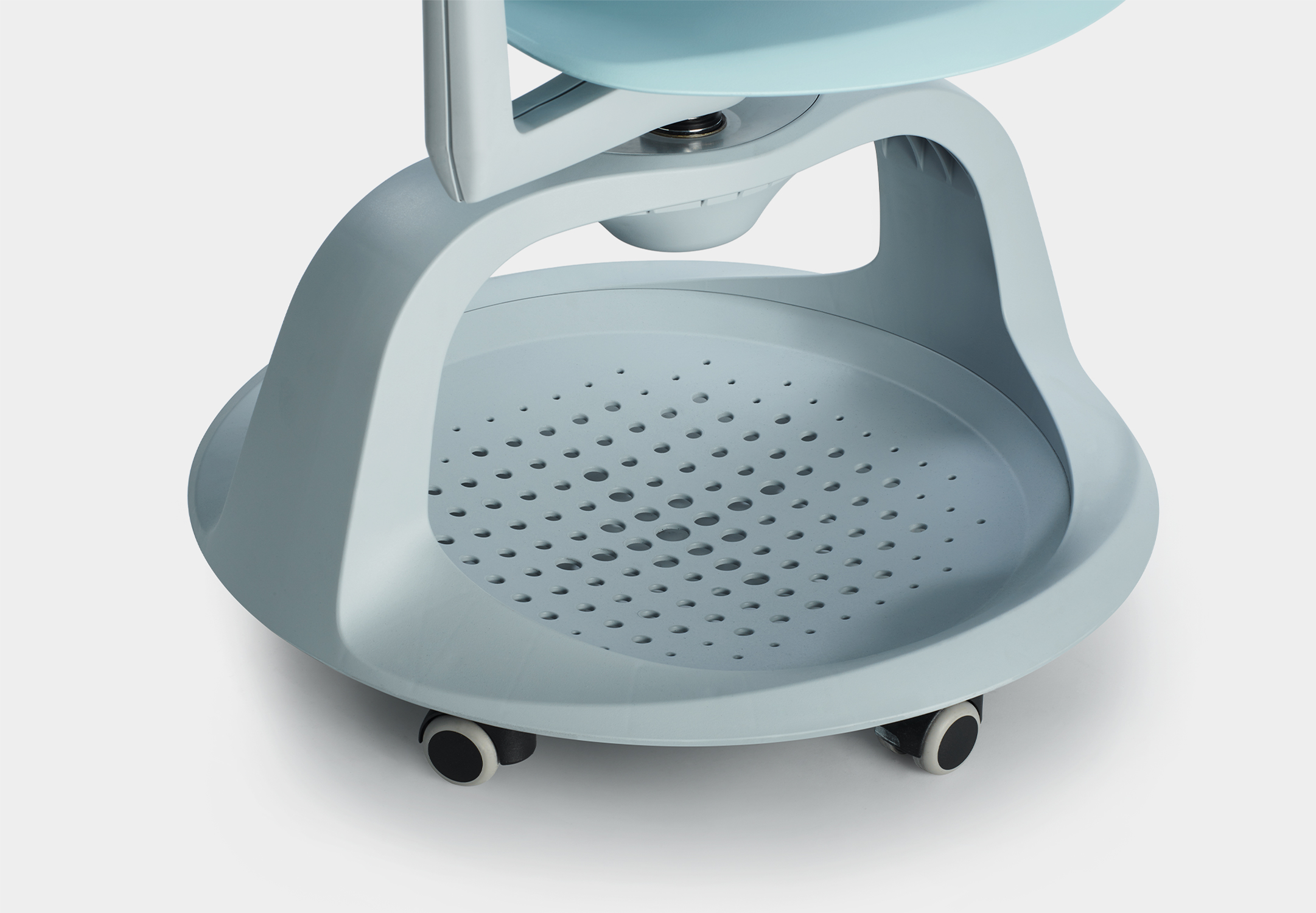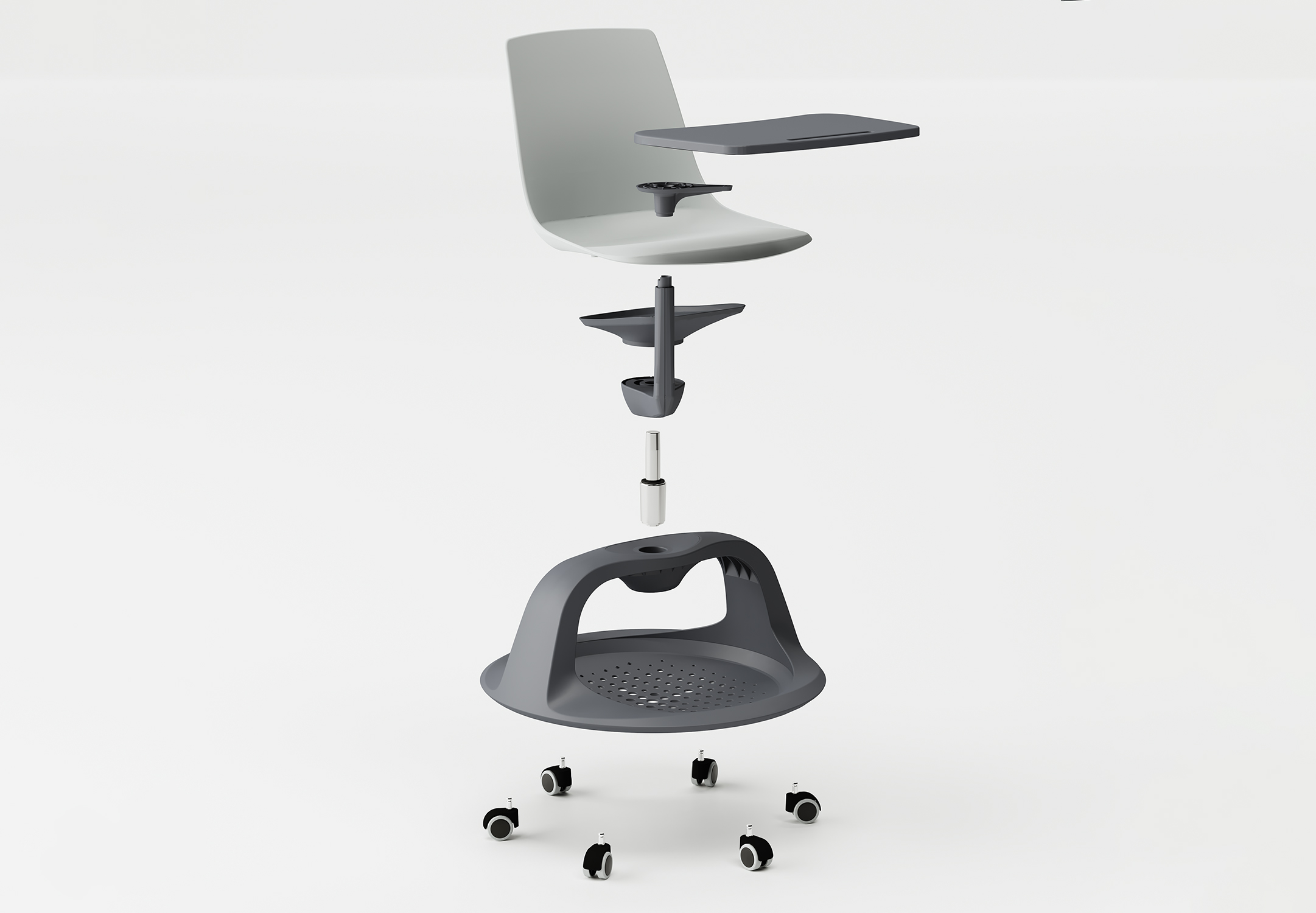 An avant-garde design which, thanks to its new plastic base and its two supports, is easily opened and accessible from different angles. In addition, its swivel base and its complements facilitate both writing and the use of electronic devices.
KLC Edu is a polypropylene monoshell chair designed to create numerous customisable solutions. The chair combines the shell with a (swivel 5-star base) and an Ipad or book holder, or with a 6-castor base, height 23cm in light grey or anthracite plastic, which acts as a practical storage compartment, according to OMP Group, its manufacterer.
KLC Collection
OMP Group KLC Collection completes with KCL Chair and KLC Table.
KLC Chair is based on a sculptural and subtle seat: one of smooth and minimalist forms in which there are no corners or curves, but rather lines and gestures, which suggest shapes and hold the user gently and ergonomically.
KLC Table is super stackable – up to 15 units on a trolley – and the pieces can be fixed to each other with a linking device to create compositions. It is also light and easy to transport and carry and it can incorporate a modesty panel. Its versatility makes KLC Table an ideal solution for tailor-made classrooms and meeting rooms.