Noom 50
Digital precision for a fluid design

The Noom 50 office chair is the response by Alegre Design to the need for versatility and customization of very diverse spaces, allowing the limits between them to blur. Its design is inspired by digital textures that give continuity to its lines, providing an organic and fluid image.
Based on a svelte framework of smooth lines, Noom 50 offers multiple combinations: in plastic, with an upholstered seat and fully upholstered. It also offers a wide range of armrests and legs, including a swivel base. This value proposal opens the door of any space to Noom 50, whether in communal areas in hotels, congress rooms, hospitals or private work areas. In its upholstered version and with aluminium armrests it becomes an elegant visitor's chair for managerial offices.
The design of Noom 50 preserves the visual identity of the Noom collection, it is adapted to the industrial capacities of Actiu and ties in with its proposal to generate synergies between diverse spaces.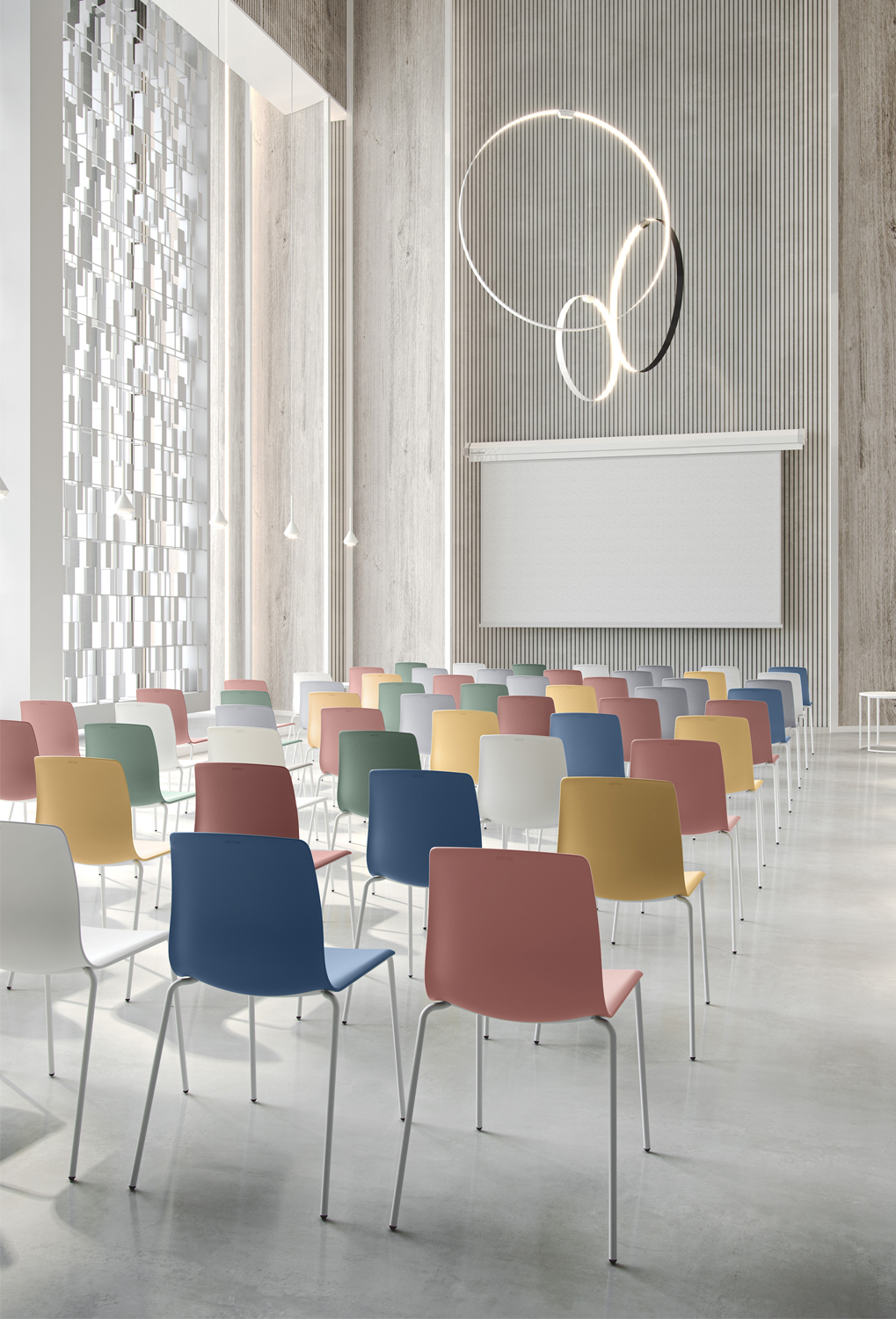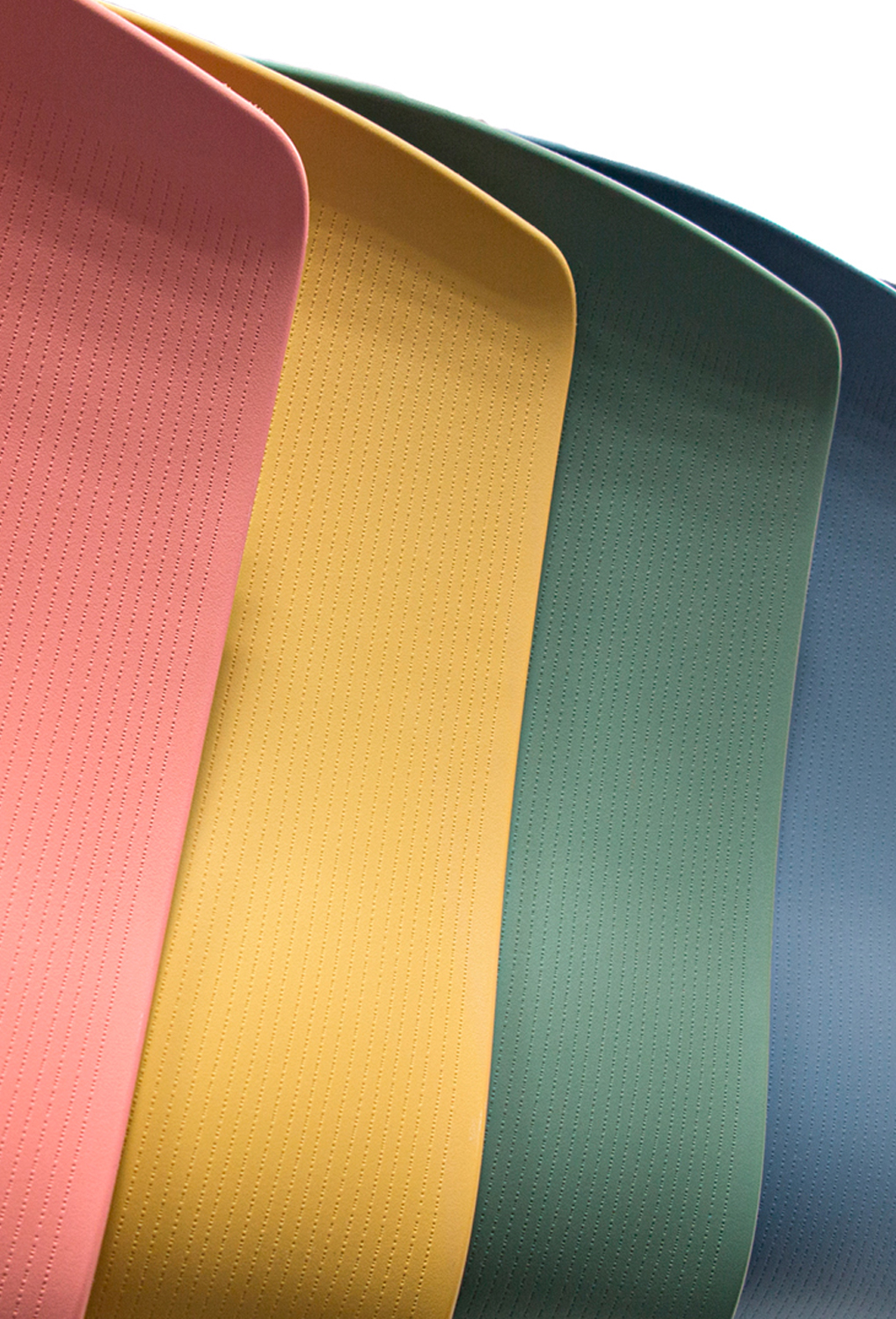 Noom 50 enriches the Noom collection designed for Actiu, which already includes an armchair, a tall chair and a stool, all of which share comfort, a transversal philosophy and the capacity for customization. With this piece, Alegre Design solves the need of the furniture brand to complete the Noom program with a product that favors integration between the office and hospitality spaces.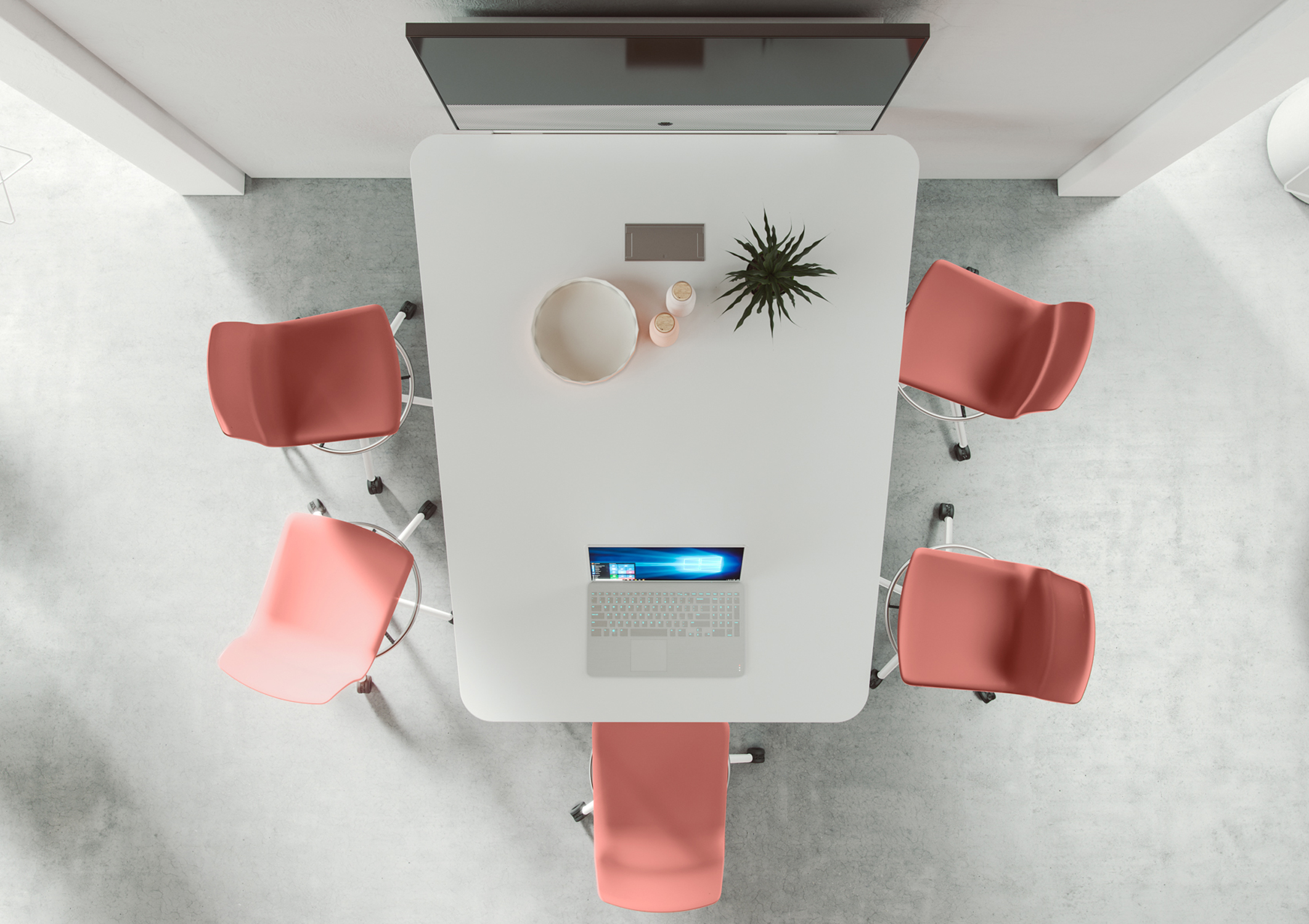 Alegre Design has enhanced the work performed for the Noom collection with a dynamic chair that lends itself to easy visual integration. The design of Noom 50 responds to an analysis and extensive knowledge of users and their needs and it provides a simple and functional solution.