Noon
Functional geometry
Product

Noon

Customer

Faro

Sector

Living

Services

Product Design
Trend Research
Noon lamp is an adjustable wall lamp that can light up all the corners of the room and create new points of view thanks to its use of light.
Product

Noon

Customer

Faro

Sector

Living

Services

Product Design
Trend Research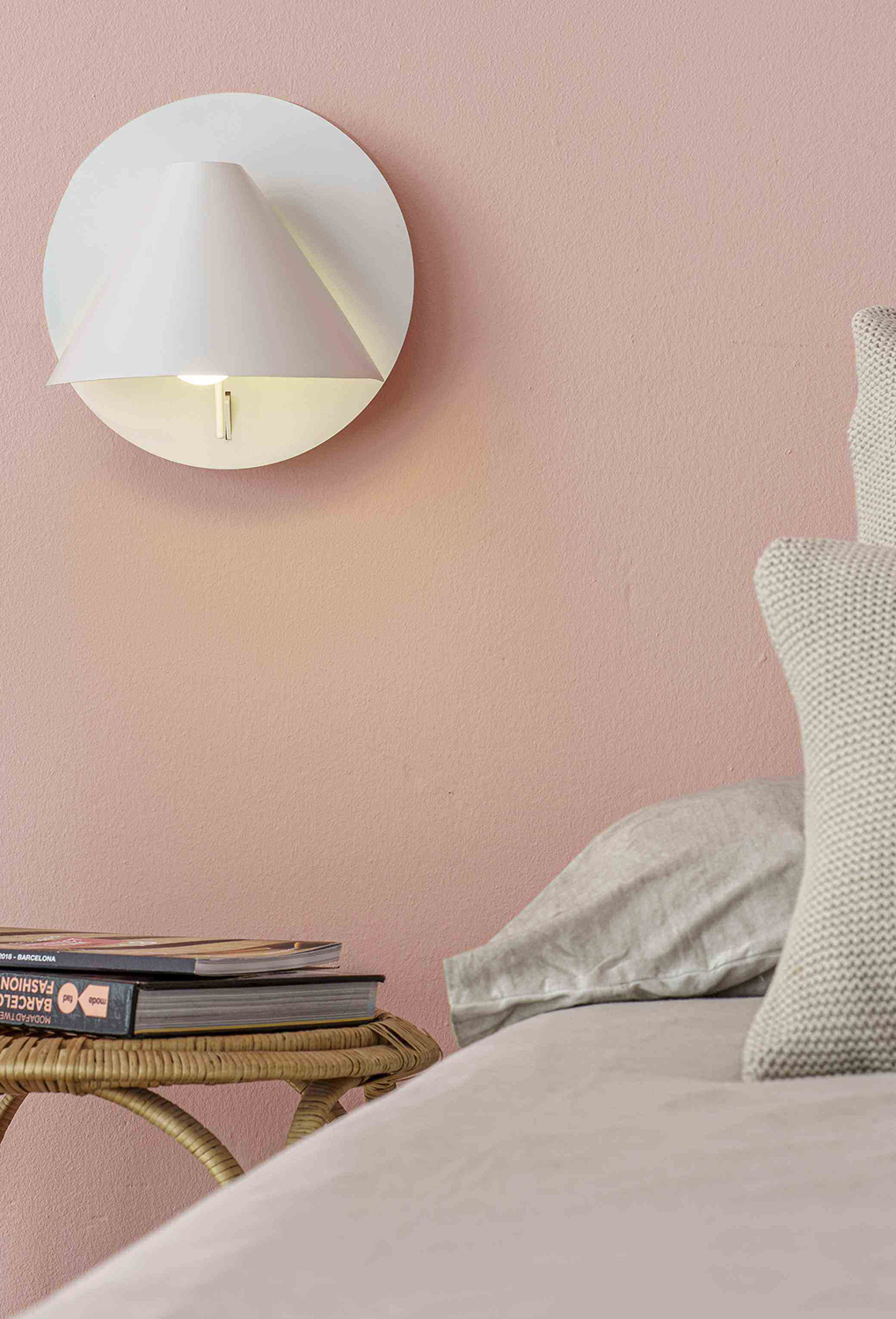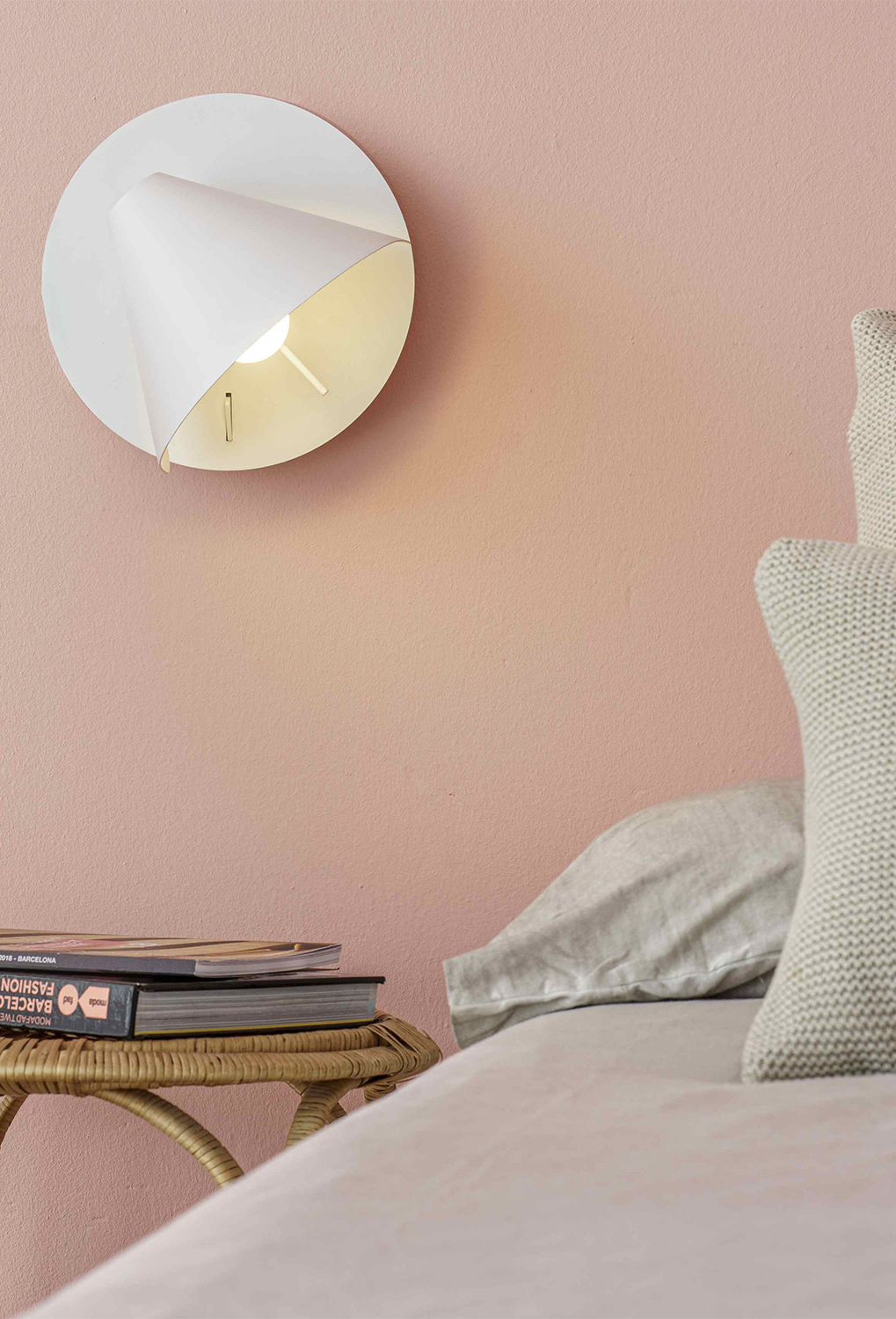 Noon can be used as a reading or work lamp or as an ambient spotlight to broaden the room
With its geometric and functional design, Noon lamp is able to focus the light beam as required. It can be adjusted 350º along its horizontal axis and 45º vertically. The switch is located in the base of the piece for ease of use.
Designed for hotel rooms, thanks to its angular reach Noon can be used as a reading or work lamp or as an ambient spotlight to broaden the room, depending on the chosen orientation. Its modern aesthetics and its elegant and discreet presence make it ideal for any ambience.
The bulb is protected with a metal curved surface, which avoids it from pointing directly to the users' eyes.
We believe a product designer must have the intuition of creating what people expect. The Noon lamp is a clear example of how we, as designers, together with our clients, we create real products, services, and experiences to expand market advantages through innovative design solutions. 
When we start a project that includes the creation, development, and launch of a new product on the market, our team likes to plan everything carefully. 
Defining a solid schedule allows our team to make commitments regarding milestones and to dedicate the necessary time to each stage of the project. This way, we can guarantee the best delivery, and we can bring the project forward. Our goal is to create products that evolve hand in hand with design and technology creating advanced solutions that improve the user's experience, ergonomics, and efficiency. 
Noon's manufacturer is Faro Barcelona, Experts in lighting and ceiling fan design. Their motto is "We design objects with the happiness and wellbeing in mind of the people who are going to be in contact with them. We believe in honest, approachable and accessible design". 
And we, as Alegre Design, agree wholeheartedly with their philosophy. We also focus all our work on innovation, value and people's well-being.