Sling
A holding hanger with compact symmetries
Product

Sling

Customer

Emuca

Sector

Living

Services

Product Design
Sling hanger is an accessory for wardrobes that has been designed by Emuca. It allows people to reach the higher elements of the wardrobe with no effort.
Product

Sling

Customer

Emuca

Sector

Living

Services

Product Design
It is a folding hanger that is defined by its superfine silhouette and by its ability to blend with the environment. In addition, and thanks to its design, it can be completely customised, an added value in wardrobe components that allows everyone to tailor this symmetrically compact design to their own liking.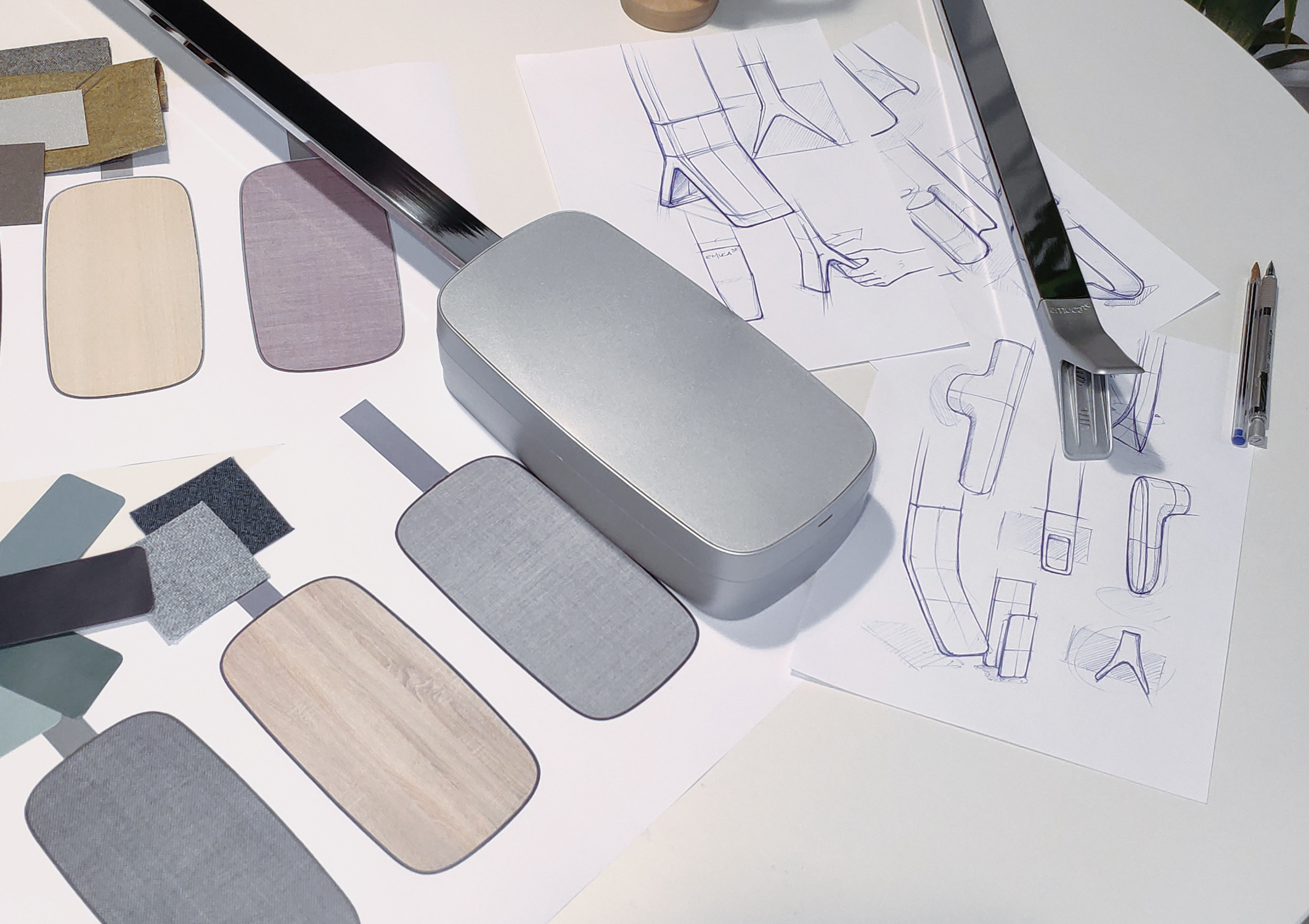 This product allows you to hang large-sized garments at a height, making them more accessible and making the most of the interior of your wardrobes and closets. It has a system of shock absorbers that provides greater safety when you are raising and lowering the piece. It can support a maximal weight of 12 kg.
The Emuca Group designs, manufactures and sells a wide range of products for the furniture, carpentry, hardware and DIY sectors. The company has offices in Spain, Italy, United Kingdom, France and Portugal and collaborates with design companies such as Alegre Design to  remain in direct contact with the latest trends so that they can be reflected in our products.
The collaboration between Alegre Design and Emuca has also been the origin of the Zero collection, an innovative shelving system that has been recognized with a 2022 Red Dot Award.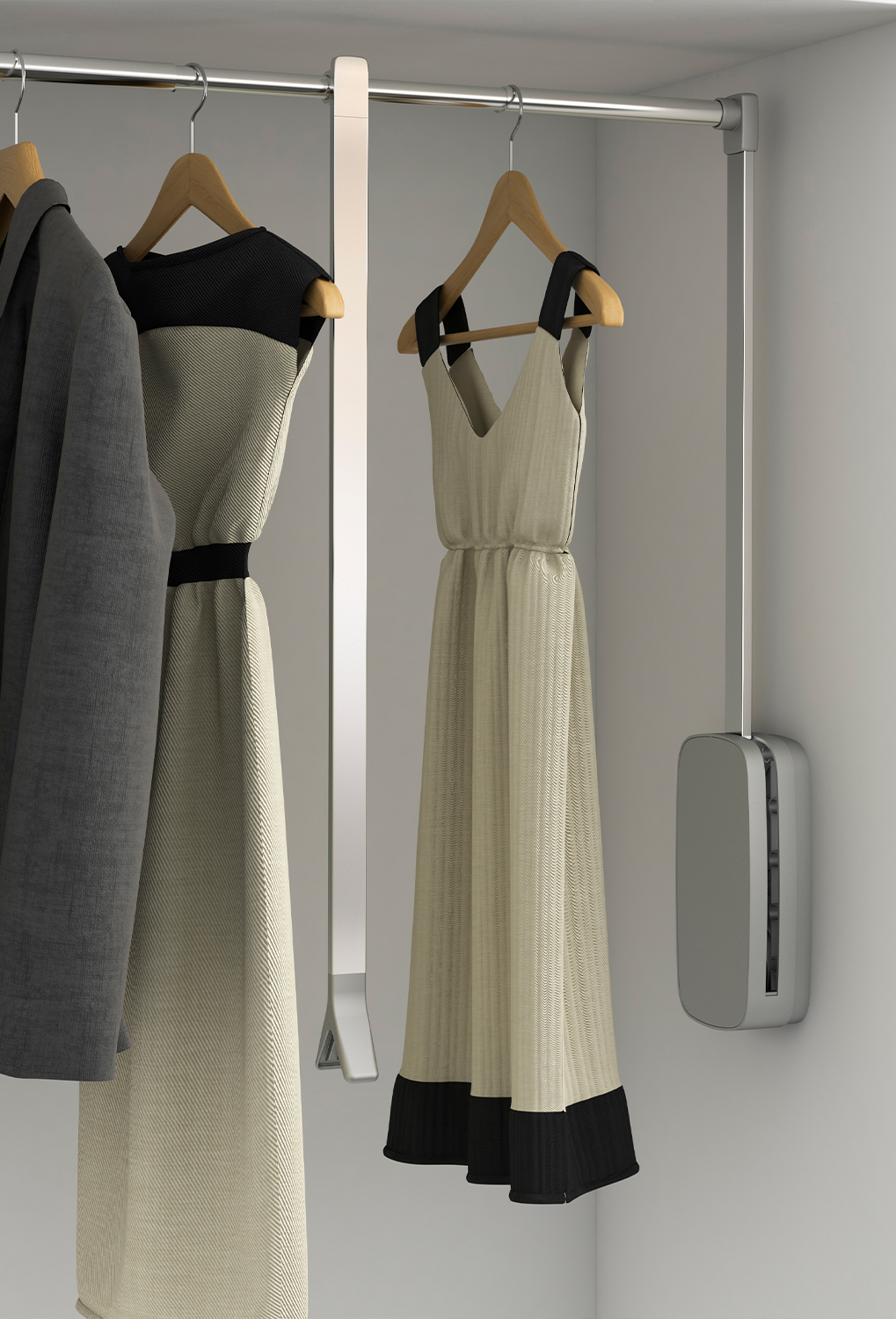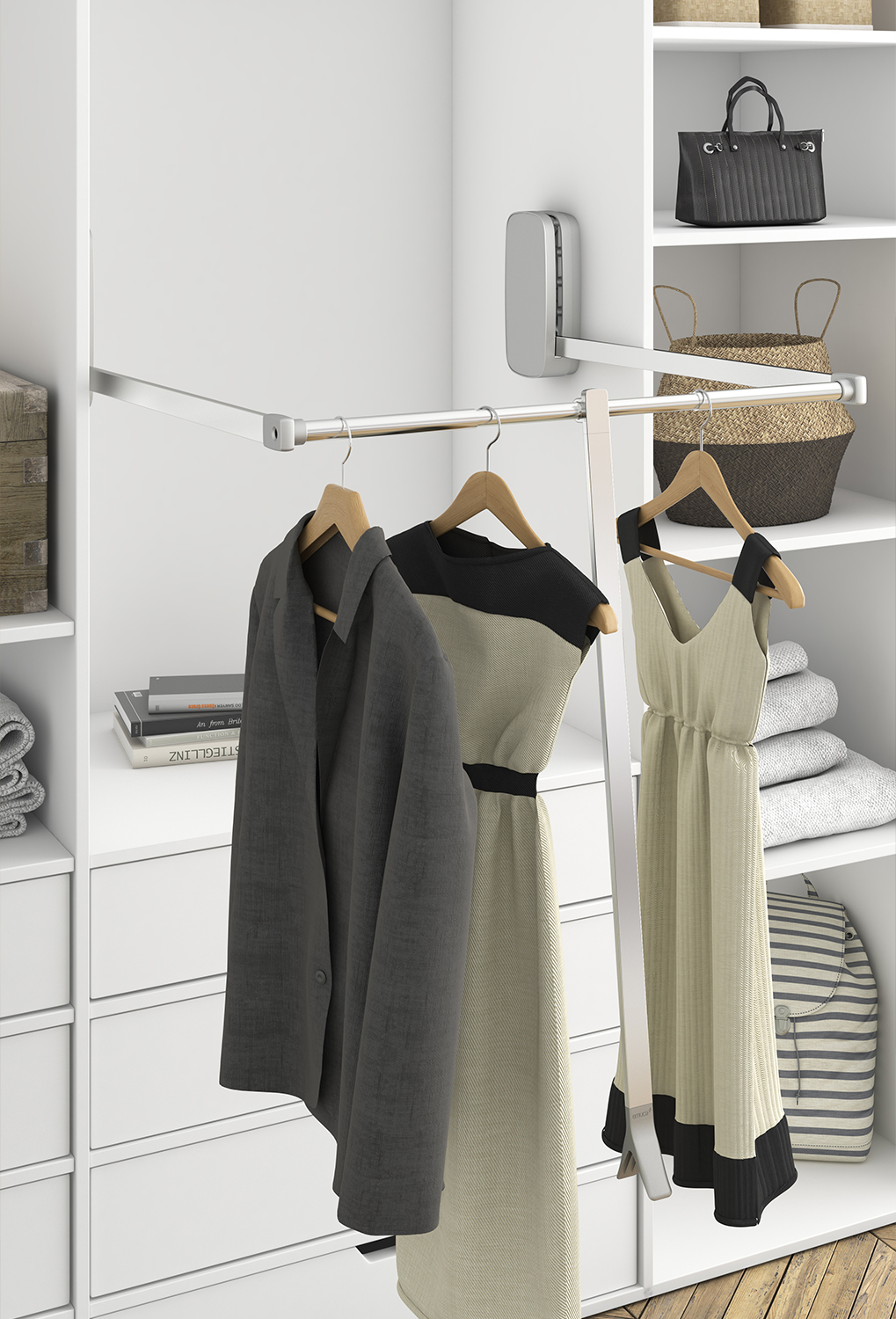 Its design includes a customisable front cover that allows it to fit aesthetically into the wardrobe and that also adds a high decorative value, if the user so desires. Its width can be adjusted to adapt to the interior of the wardrobe and it features spacers to bridge the gap between the hanger and the doors.
A holding hanger gives the inside of the wardrobe an elegant touch, while bringing design to the room and comfort to the user. It helps avoid disorder and chaos.