System One
System One, the light EV that evolves with you
Product

System One

Customer

Alegre Design

Sector

Mobility

Services

Product Design
Trend Research
A unified platform creates a diverse transportation system of electric vehicles (EV) and an innovative, economical and environmentally-friendly solution for manufacturers.
Product

System One

Costumer

Alegre Design

Sector

Mobility

Services

Product Design
Trend Research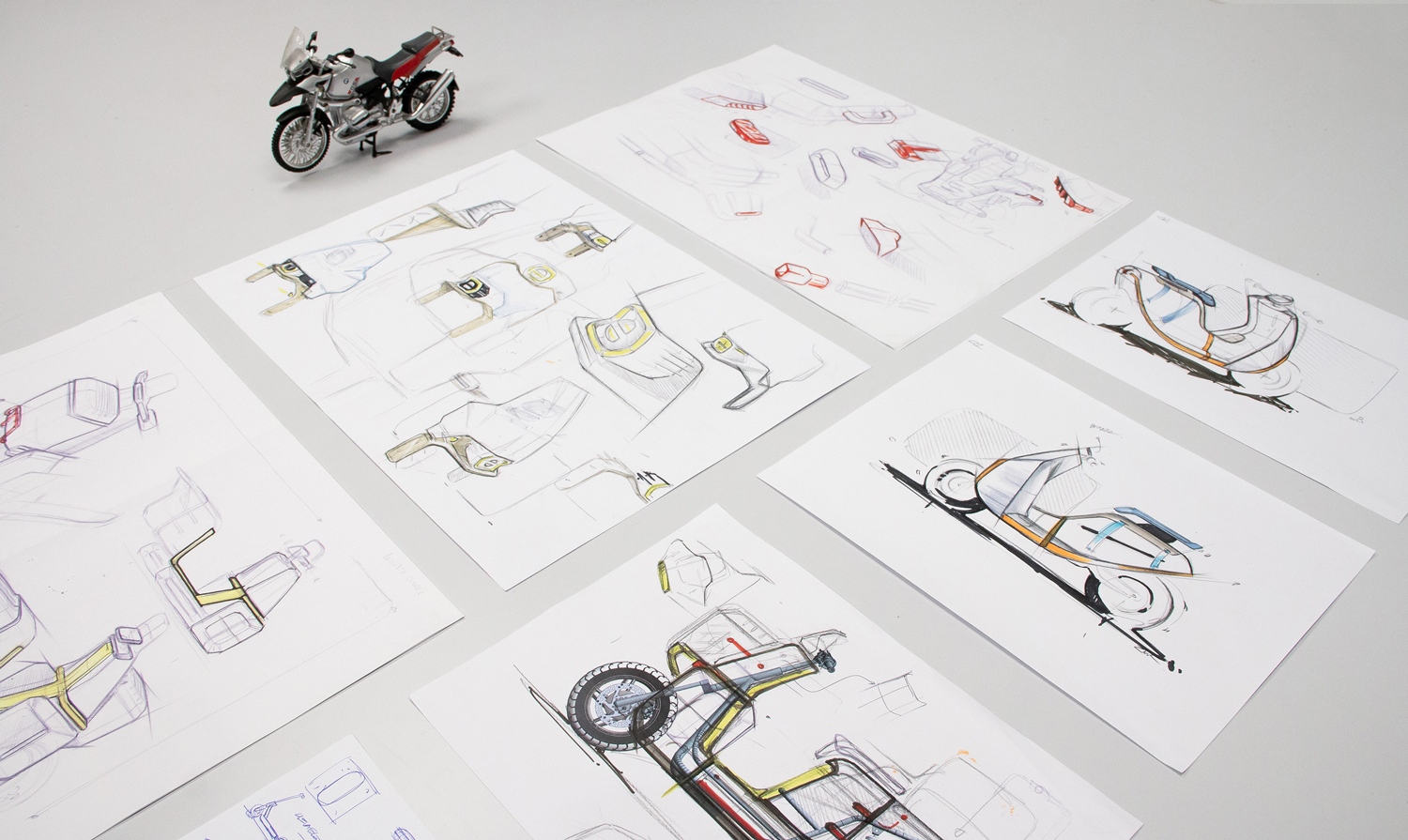 Three different motorcycles created from one platform
After an in-depth study of the smart mobility industry, we were confronted with a new opportunity: we identified the need to create a more unified platform for a diverse transportation system. Many motorcycle manufacturing companies are entering the electric market but they do it while maintaining traditional procedures and concepts.
As an alternative, we have defined three different motorcycle options that can be created from one platform: Young, Professional and Adventure. Each one has been designed to find a middle ground with a different user, so that each of them feels that their needs are being taken care of, without overloading them with unnecessary accessories.
Each option offers a unique riding experience through changes in the layout, geometry and weight distribution.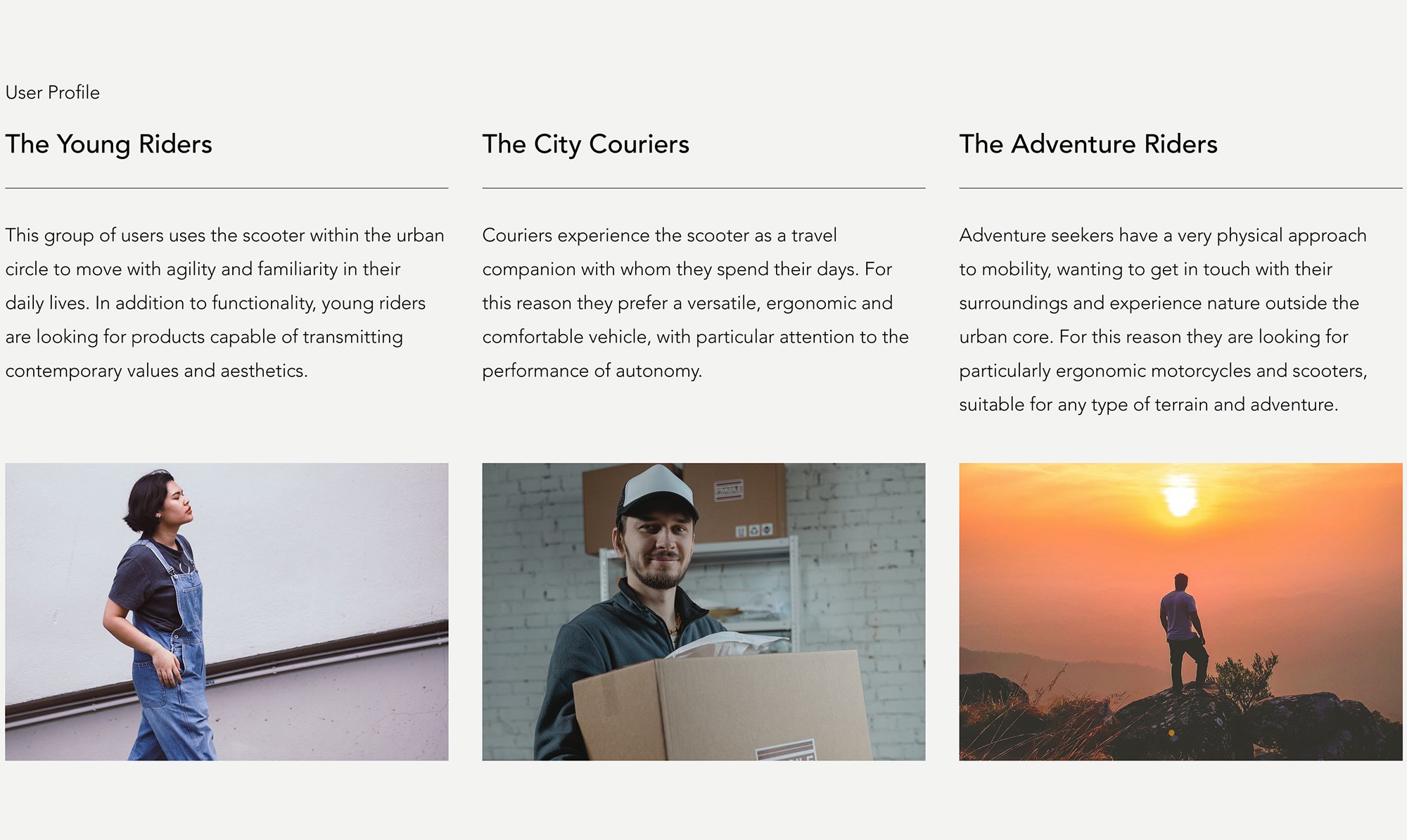 Innovative, economical and environmentally-friendly solutions
System One is based on an existing philosophy used by the automotive sector. One platform for multiple vehicles. The platform consists of chassis, batteries, motor and electronics. What changes are the surfaces and parts the user is in contact with: storage spaces, seating, protection, screens, ergonomics and any other components that is not a part of the structure.
System One brings many advantages for manufacturers, because one platform gives them the opportunity to access different markets with the same product. 
They can, also, have a more streamlined manufacturing and post manufacturing process because the maintenance for the bikes is simplified, and there's less investment in new product componentes which, in turn, helps companies meet their sustainability goals as less raw materials and resources are needed.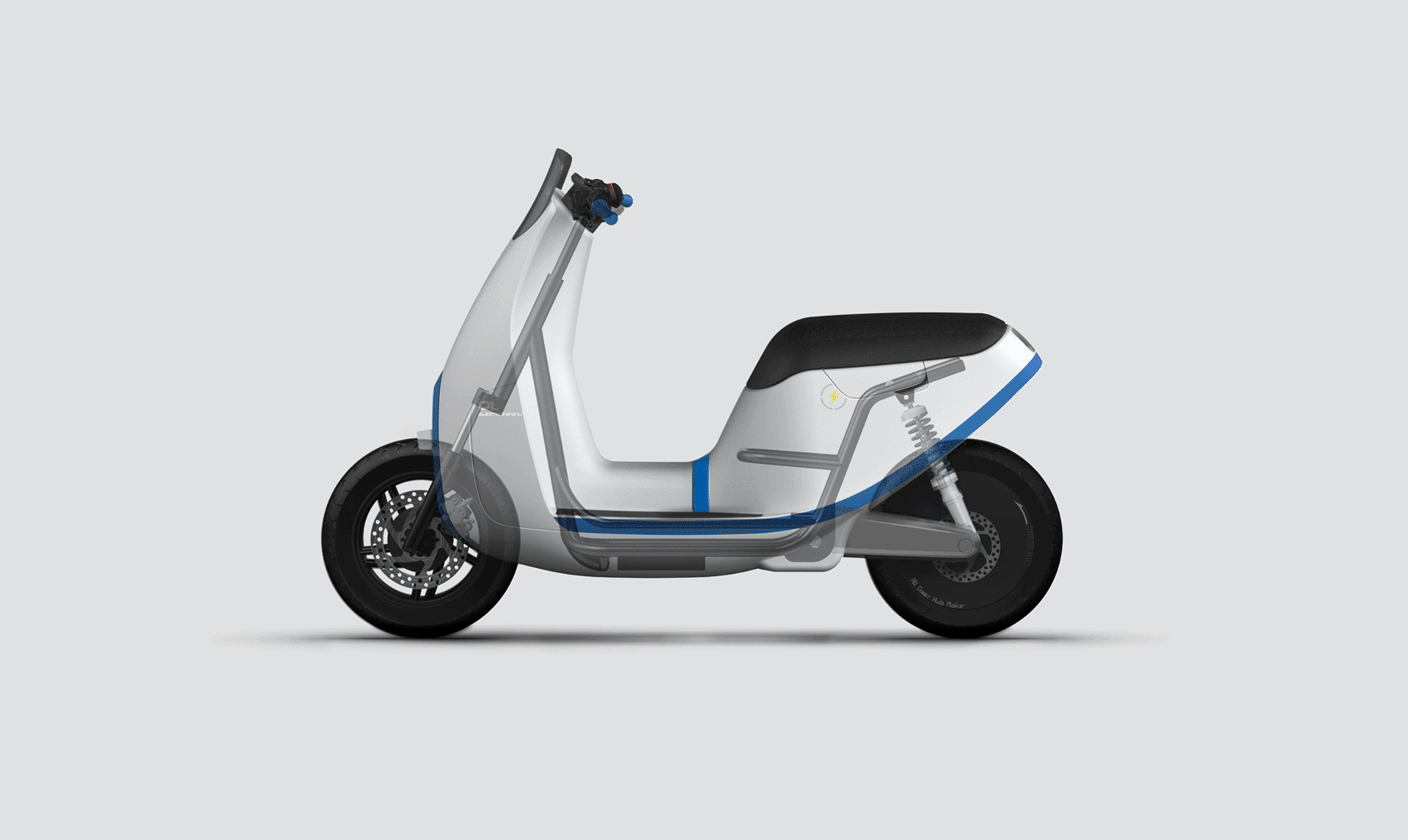 Enables users to keep, adapt and customize their initial light EV
System One enables users to create an emotional bond with their light EV by allowing them to customize and adapt it to their personal needs. This revolutionary system transforms the EV from a simple mode of transportation into an extension of the user's identity, creating a deep sense of ownership and attachment.
System One Young has a minimalistic style, simple, elegant, yet fun, that can be customized to reflect the user's personality. 
System One Professional is designed for users who need an EV for their work, to delivery cargo or to transport materials and goods.
Finally, System One Adventure is a different adaptation for experienced riders who are seeking enjoyment from their EV, with a new sense of freedom.
With just a few adjustments and customization options, you can take the same core technology and transform it into the motorcycle of your dreams. It's a true testament to the power of innovation and design.