Talent
Dynamic tables for training rooms
Product

Talent

Customer

Actiu

Sector

Office

Services

Product Design


Awards

2019 EPDA
Talent dynamic tables is a system of stackable, height-adjustable and foldable tables for Actiu. Easy to move and favouring tidiness, since they can be folded away, the tables do not require an electricity supply.
Product

Talent

Customer

Actiu

Sector

Office

Services

Product Design


Awards

2019 EPDA
Talent has been recognized with a 2019 European Product Design Award.
Talent is a system of tables designed to promote talent, intended for multifunctional spaces where group meetings, standing presentations, training sessions, workshops, speed dating events or workstations can be set up in the same space and in a rapid and functional manner. These dynamic and functional tables, with very versatile properties, offer great flexibility and usability.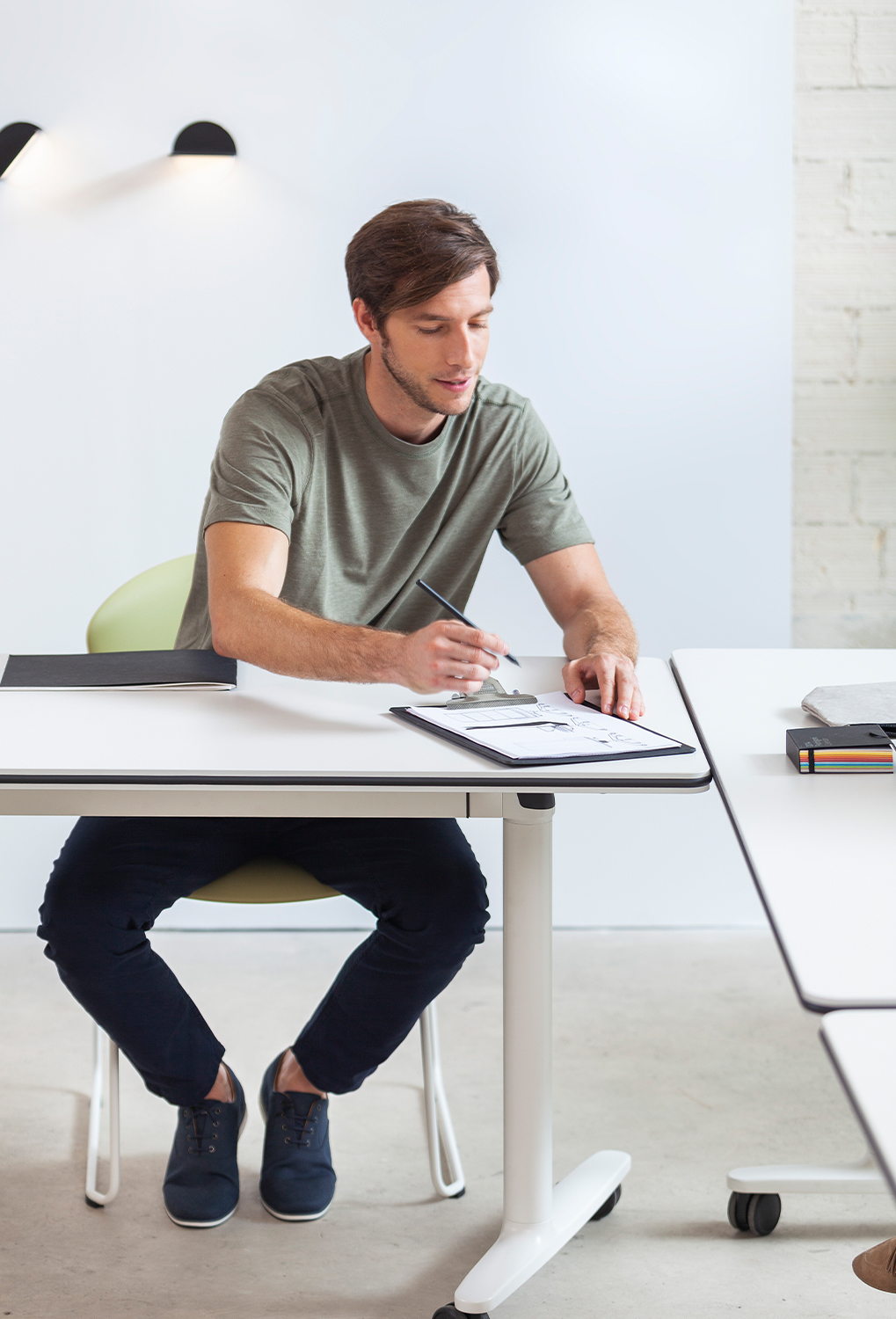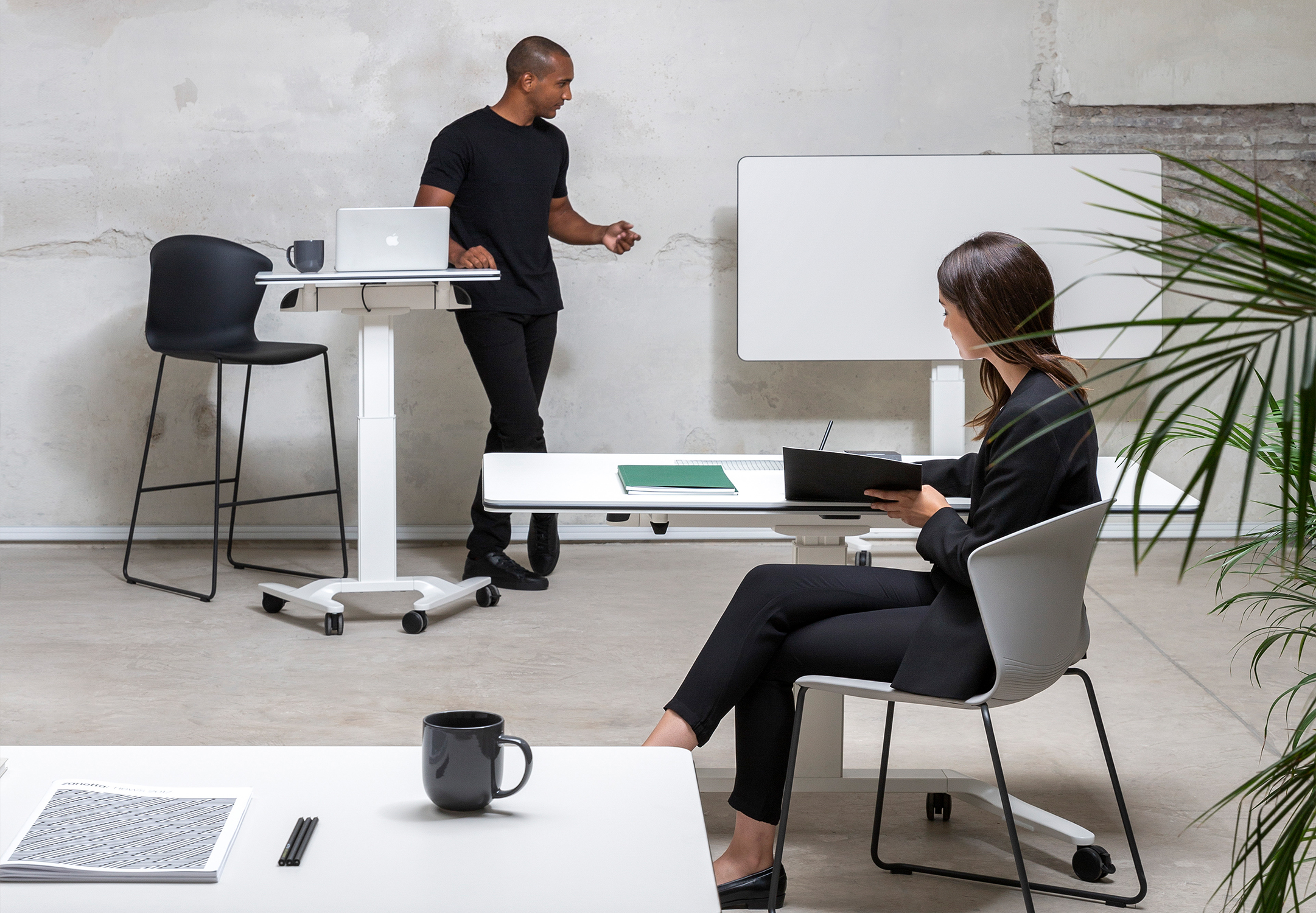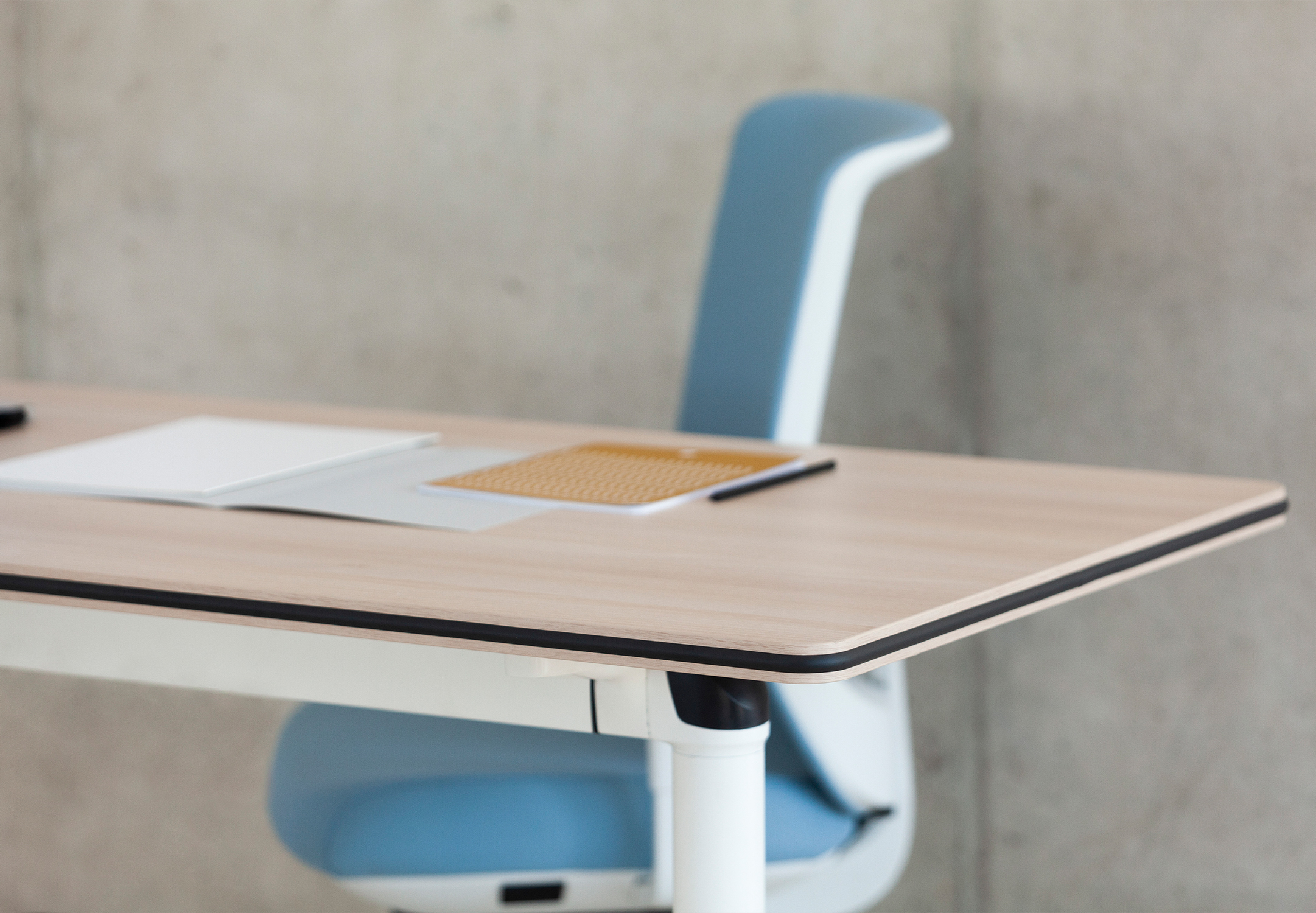 The system Talent dynamic tables is structured around two areas: one for training areas in offices with the 500 series and the other for multi-purpose spaces with the 300 and 100 Series. For office and operational positions, the 500 Series features tables with a central foot on an aluminium base, wheels, and an adjustable or fixed height. This series has different models, with the large-format, 160 cm being a highlight. It is designed to accommodate various working positions and can be folded for easy storage and maintenance, also including a locking/unlocking system.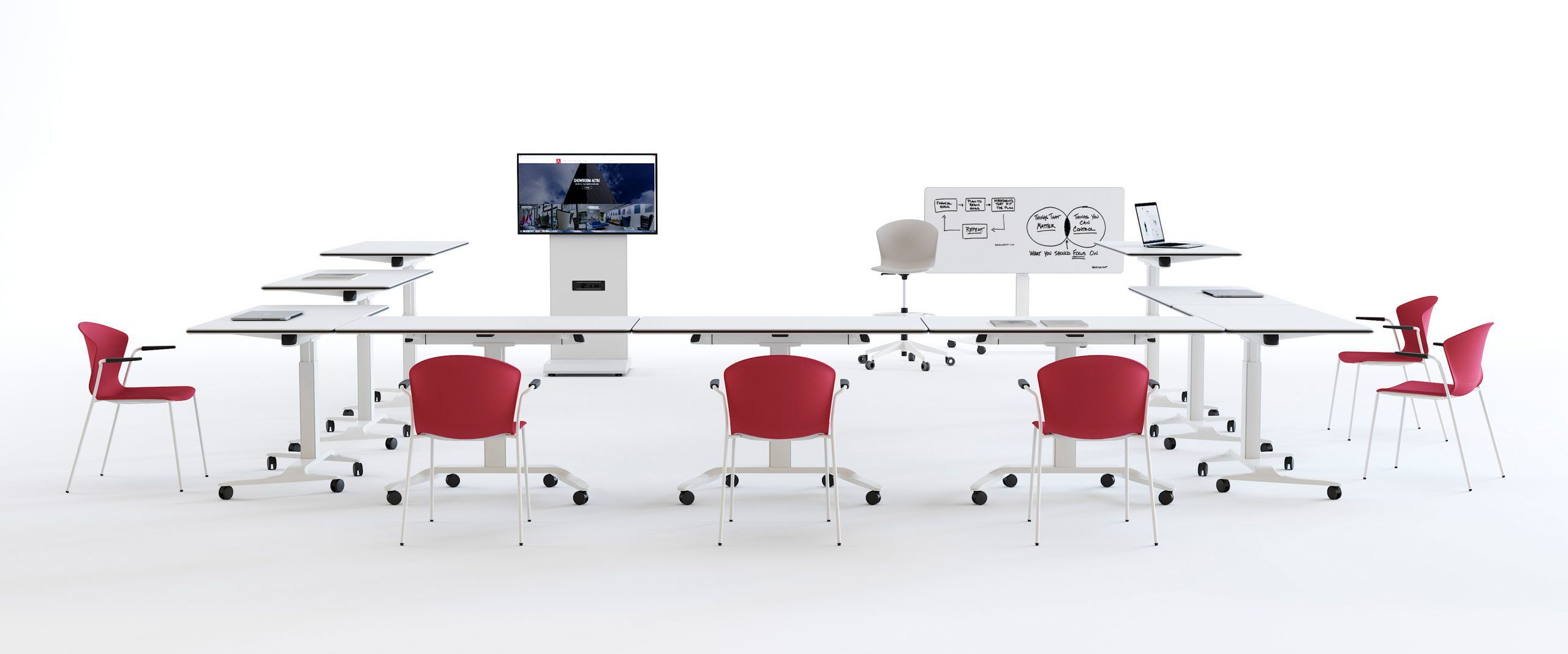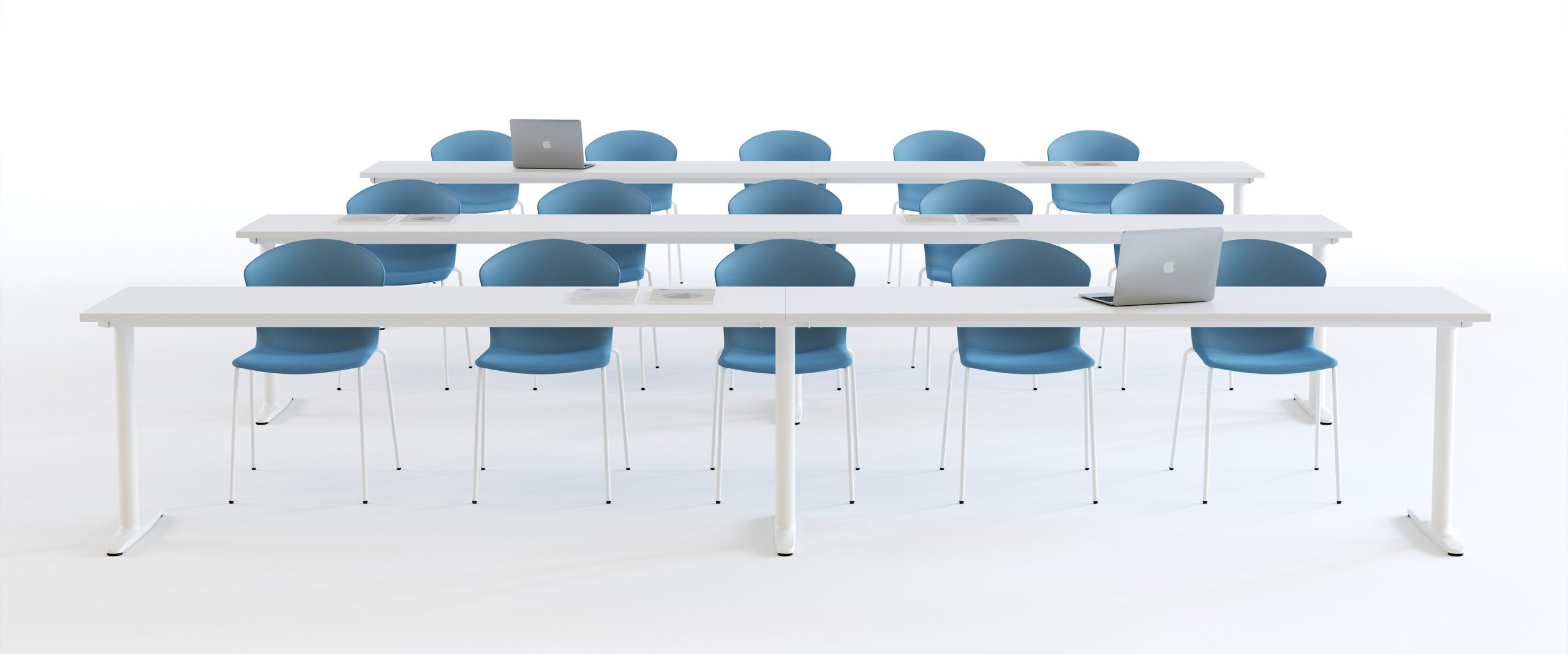 It includes a locking/unlocking system.
Its structure is made of a very strong injected aluminium, melamine surface with a rounded shape at the corners and rubber edges to avoid bumps and bruises. Their legs, extruded aluminium, are designed so that multiple users can work without any interference or discomfort.
Talent combines durability, quality, ease-of-use and stacking, and is born of Actiu's experience developing the elevating and collective table system.
Mobile, height-adjustable foldable and stackable tables for training spaces.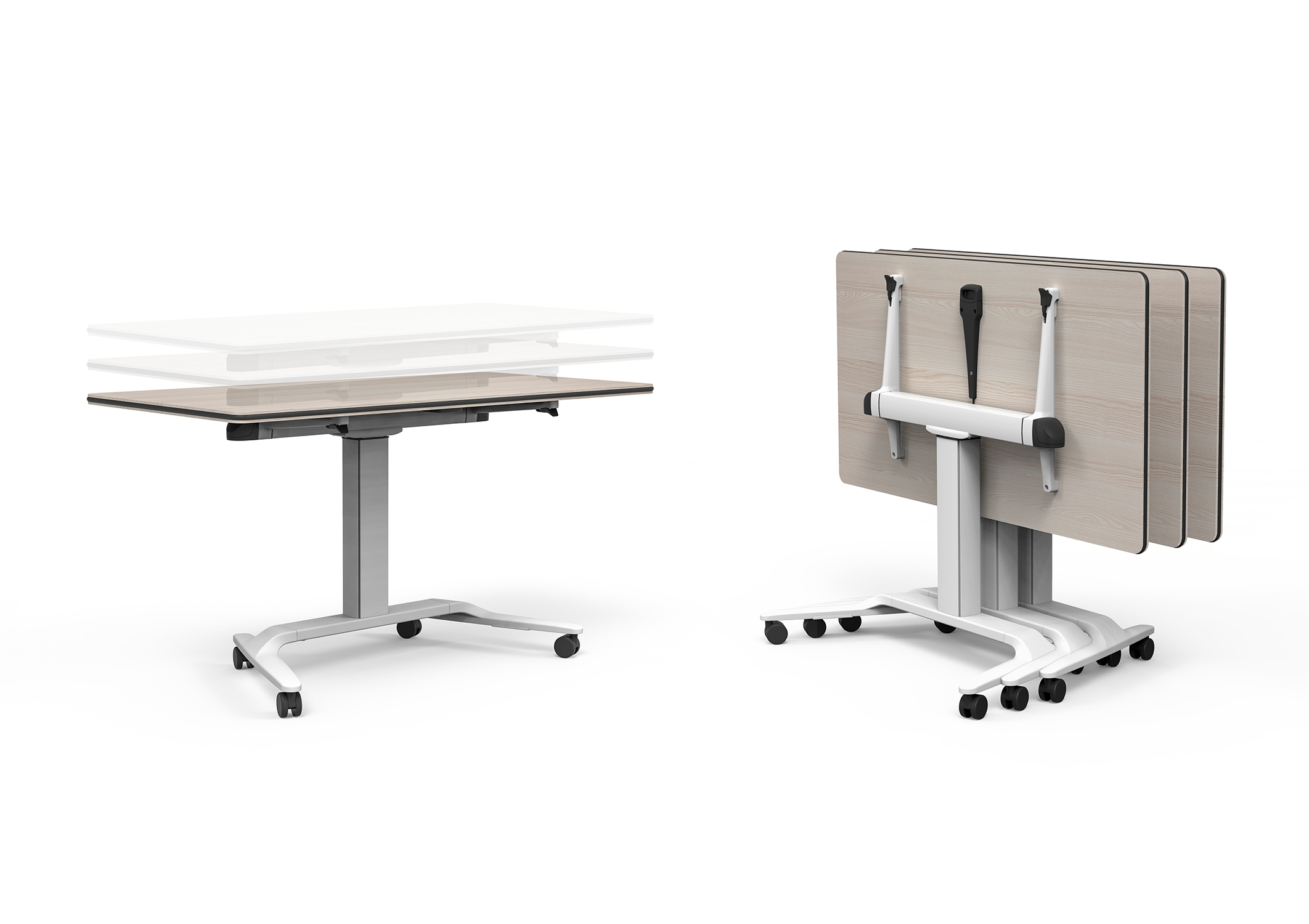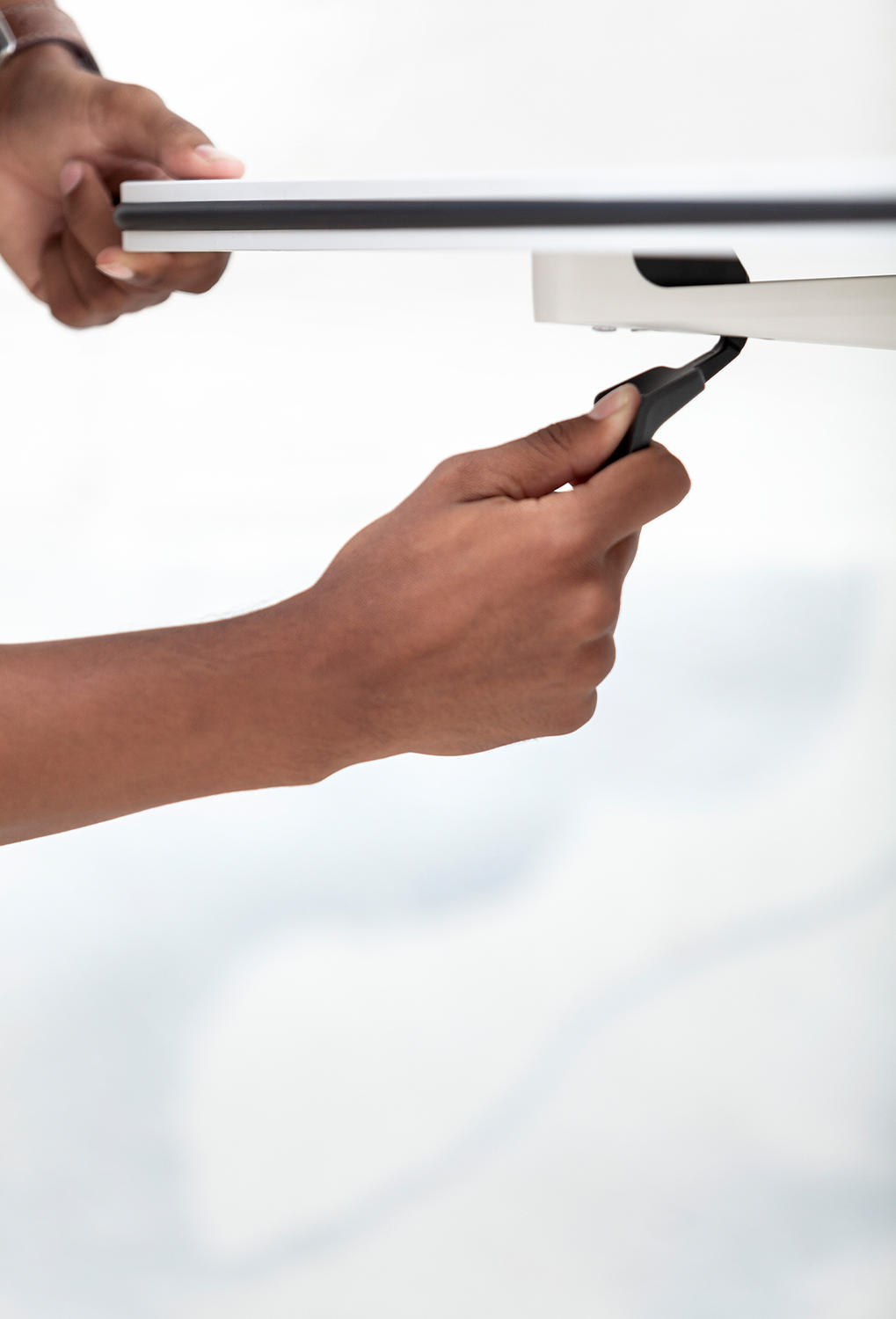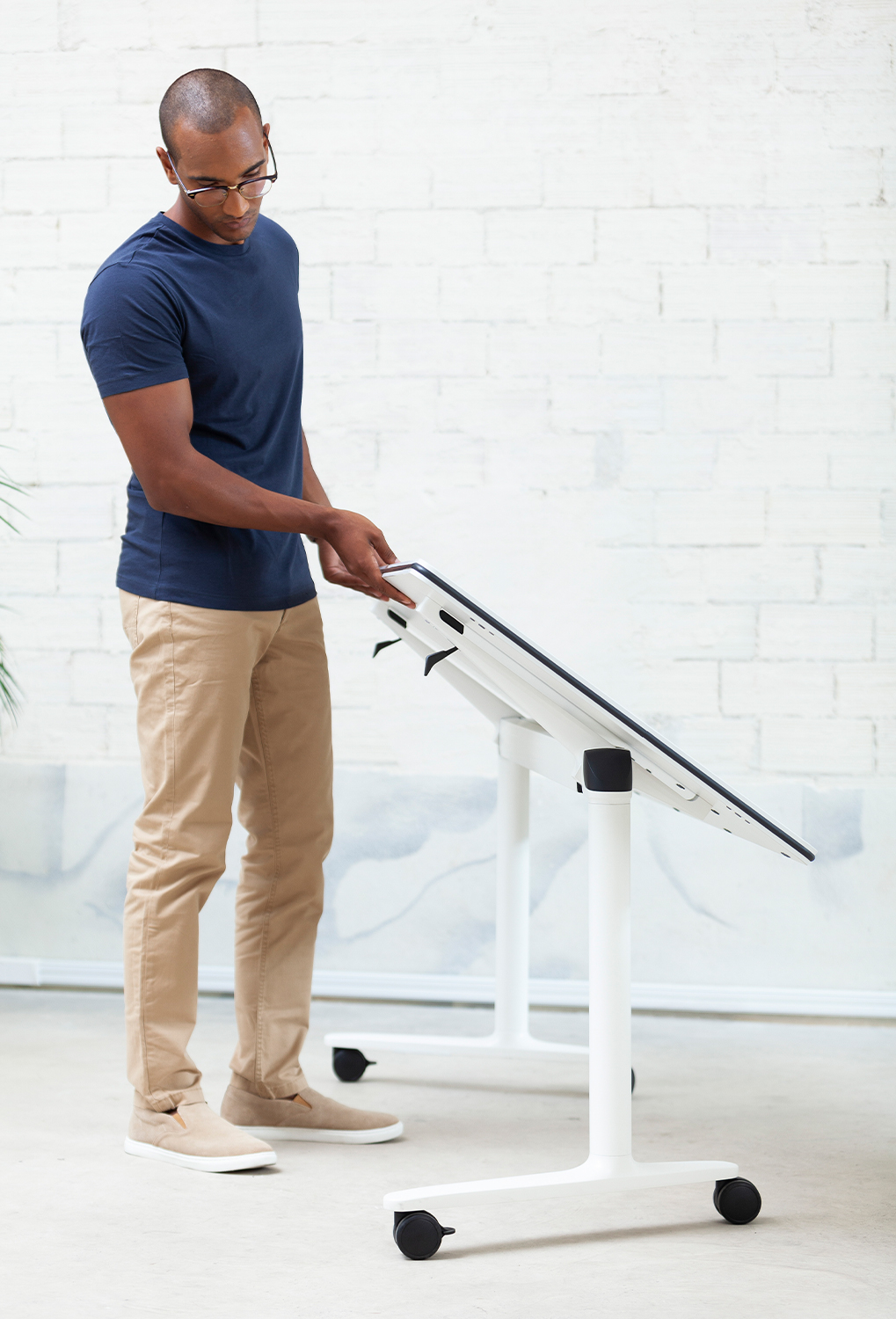 It's an ergonomic evolution that does not require an electrical connection to raise the height of the tables or to facilitate mobility. An easily-accessible button activates a gas piston that regulates both the raising and lowering of the work surface, in a very subtle and smooth movement, where the height is determined by the user.