That's it
Subtle and elegant chair that enhances the back
Product

That's it

Customer

Quinti

Sector

Office

Services

Product Design
Trend Research

Awards

Good Design Award
Subtlety and elegance are the two hallmarks of the That's it office chair, designed for the Italian brand, Quinti, that took care of the backrest. Light hints of aluminium give it a unique and differentiated aesthetic. Awarded with a Good Design.
Product

That's it

Costumer

Quinti

Sector

Office

Services

Product Design
Trend Research

Awards

Good Design Award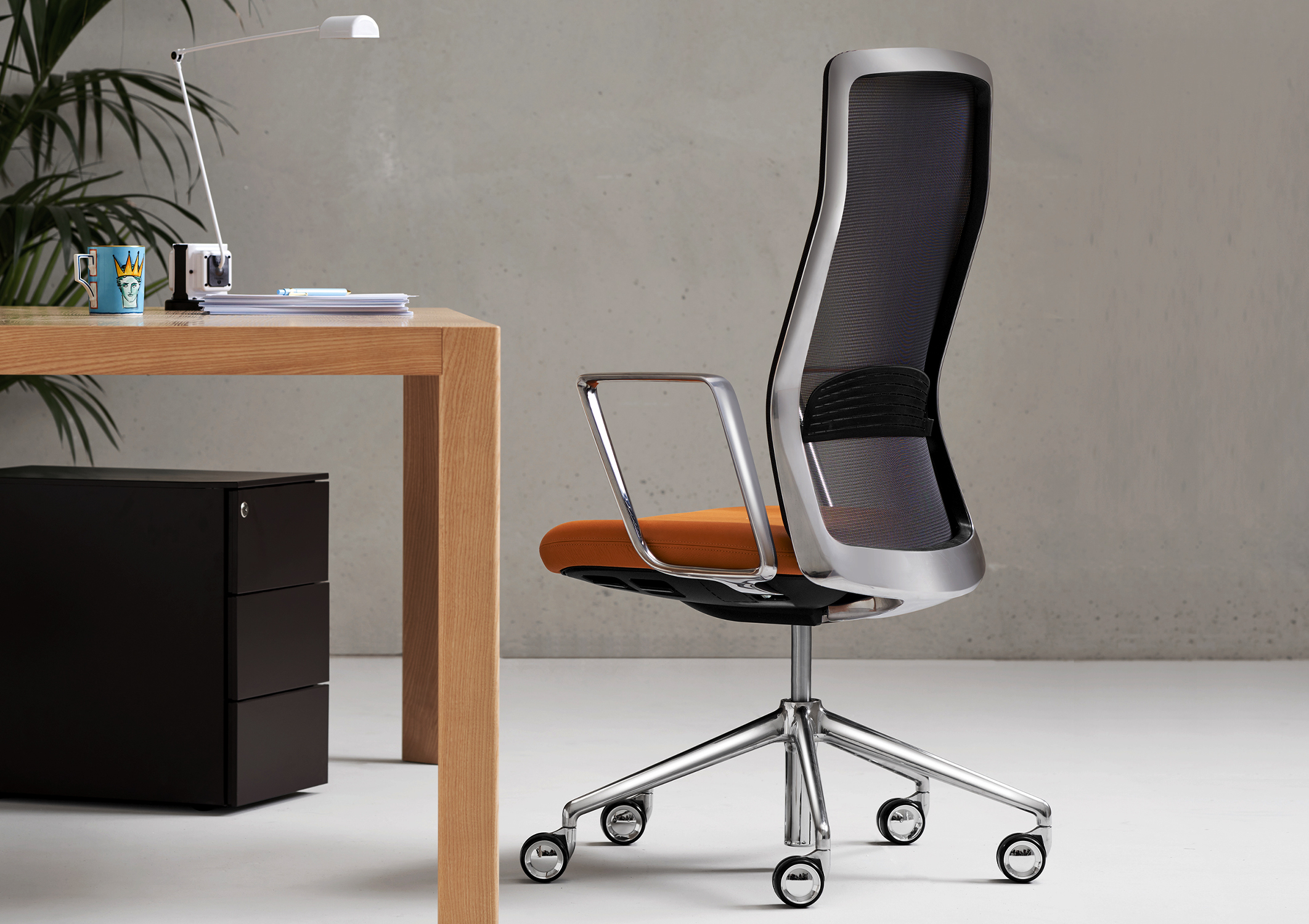 Gentle aluminium brushstrokes define its design
That's it office chair is our first collaboration with the Italian brand, who sought a lightweight and elegant executive chair with a cutting-edge design. Our Product Design team went to great lengths to respond to Quinti's need; an executive chair for executive positions, with an innovative use of aluminium.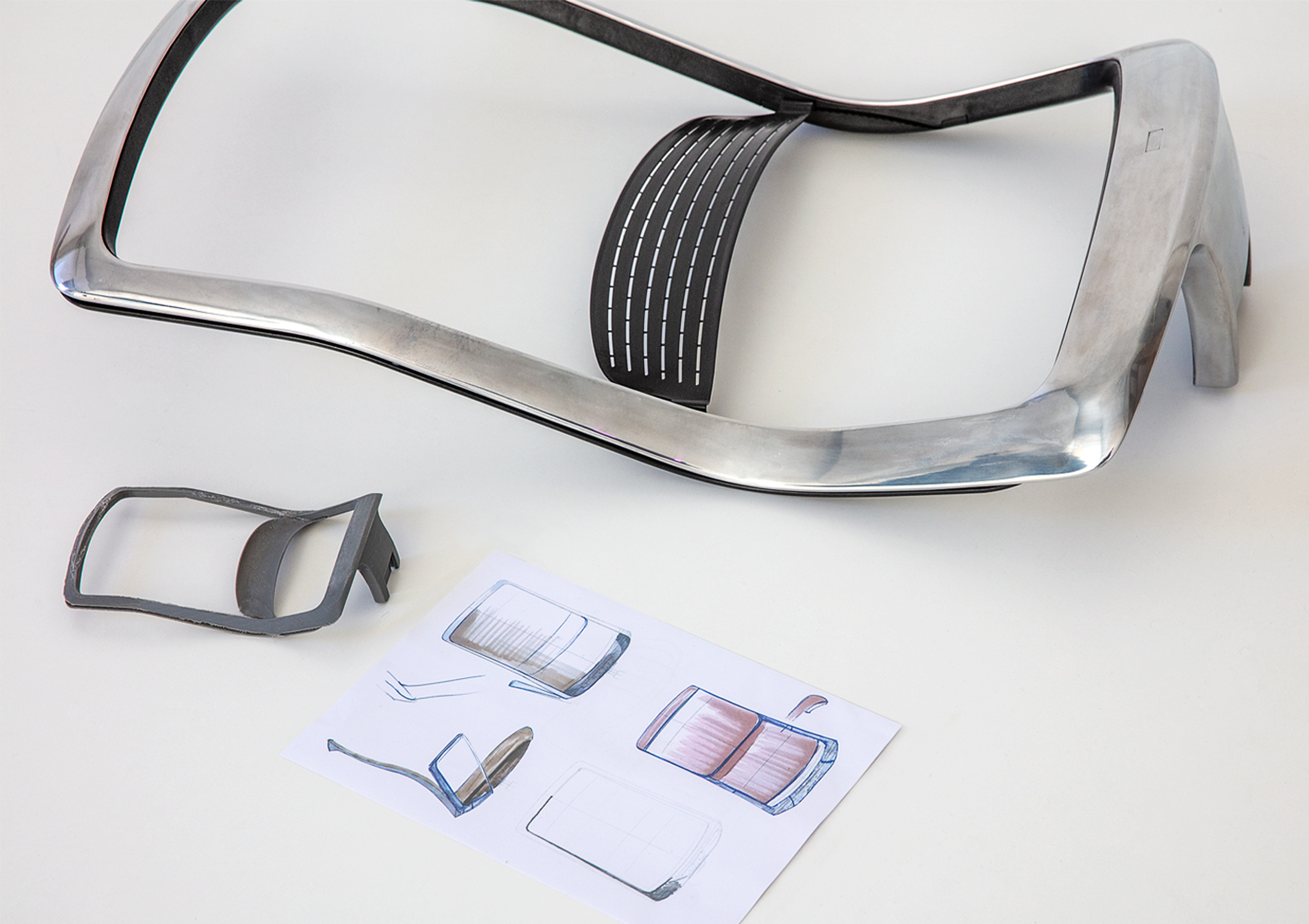 The lightness of the material can be used to create outlines drawn in the air
So, we applied our Agile Design work methodology throughout every stage of the process in order to design, develop and manufacture a backrest created entirely using die-cast aluminium, where efficiency and optimisation in the use of raw materials took centre stage. As an office chair, it complies with the strictest European Union ergonomic standards, specifically with the DIN-EN_1335-1 regulation.
This is an advanced chair that incorporates all the features one would associate with professional chairs, including a seat with integrated mechanics and synchro movement. What's more, the aluminium injection technology means the lightness of the material can be used to create outlines drawn in the air, as in the case of the armrests. This creates a 3D shape resulting in perfect ergonomics and a comfortable sitting experience for workers day after day.
"The technical knowledge on this type of product is amongst the highest in Europe. My experience of working with Alegre Design was extremely positive: very quick and precise replies, high-standard levels of technical knowledge and aesthetic taste. These are the reasons why our next project will also be carried out in collaboration with Alegre Design. This is new for us because it is a high-quality executive chair with a frame entirely made from aluminum, but with essential and innovative shapes" Giada Avanzati, Export Area Manager at Quinti.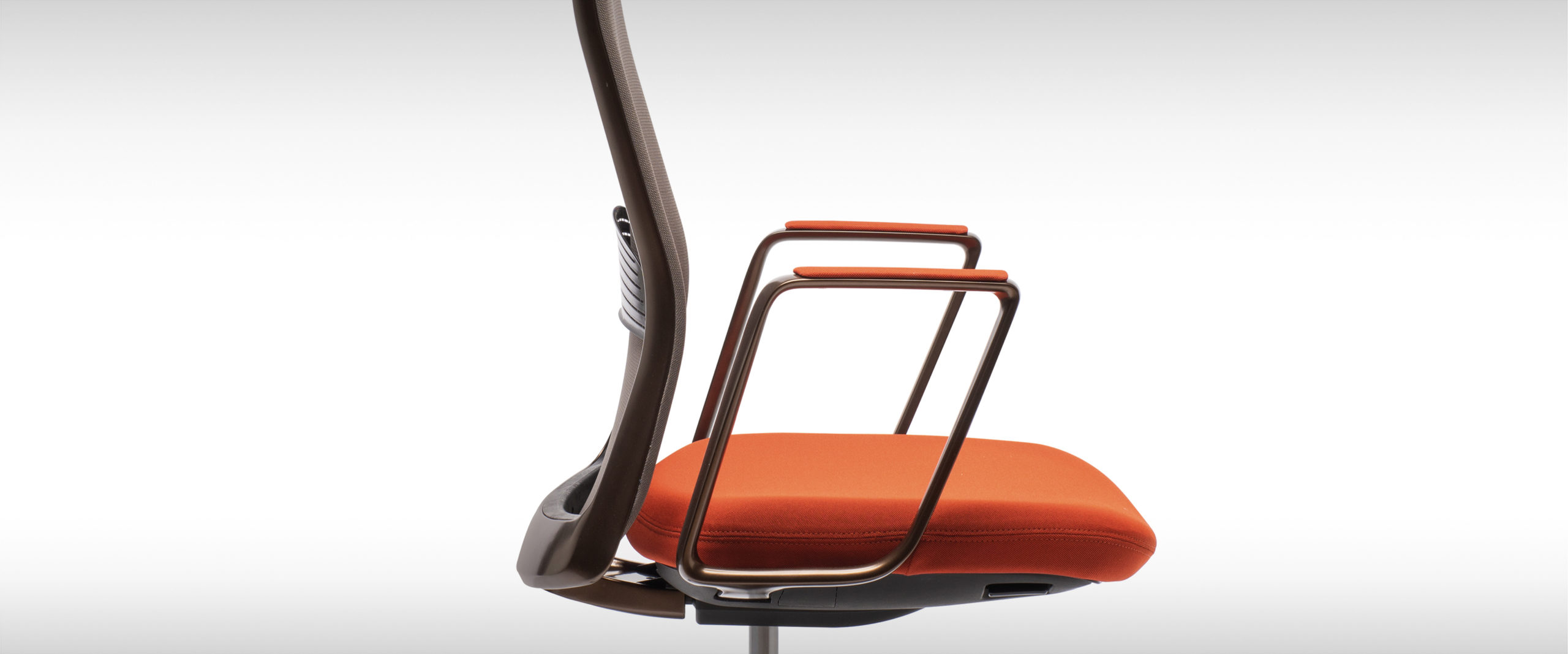 Elegance and subtlety are its hallmarks
What was challenging about this project was designing an aluminium backrest and armrests using as little material as possible and, in turn, ensuring production efficiency. What's more, new environmentally friendly metallic finishing systems were used.
The entire dynamic and agile development process took around 16 months to complete. Every last detail of the chair has been adjusted to strike the right balance between the subtlety of the design and the mechanical and functional stability sought. The definition of optimal upholstery solutions, in line with Quinti's high standards of craftsmanship, required intensive research in order to come up with systems that would guarantee maximum ergonomic comfort.
Thus, all thicknesses were checked over, section by section, to maintain the subtle aluminium aesthetics and with optimum fabric tension for comfort. The backrest is fitted with a highly comfortable cushion, while the armrests come with various options and functionalities. That's It office chair is the result of the collaboration between our creative and industrialisation teams and the Quinti management team.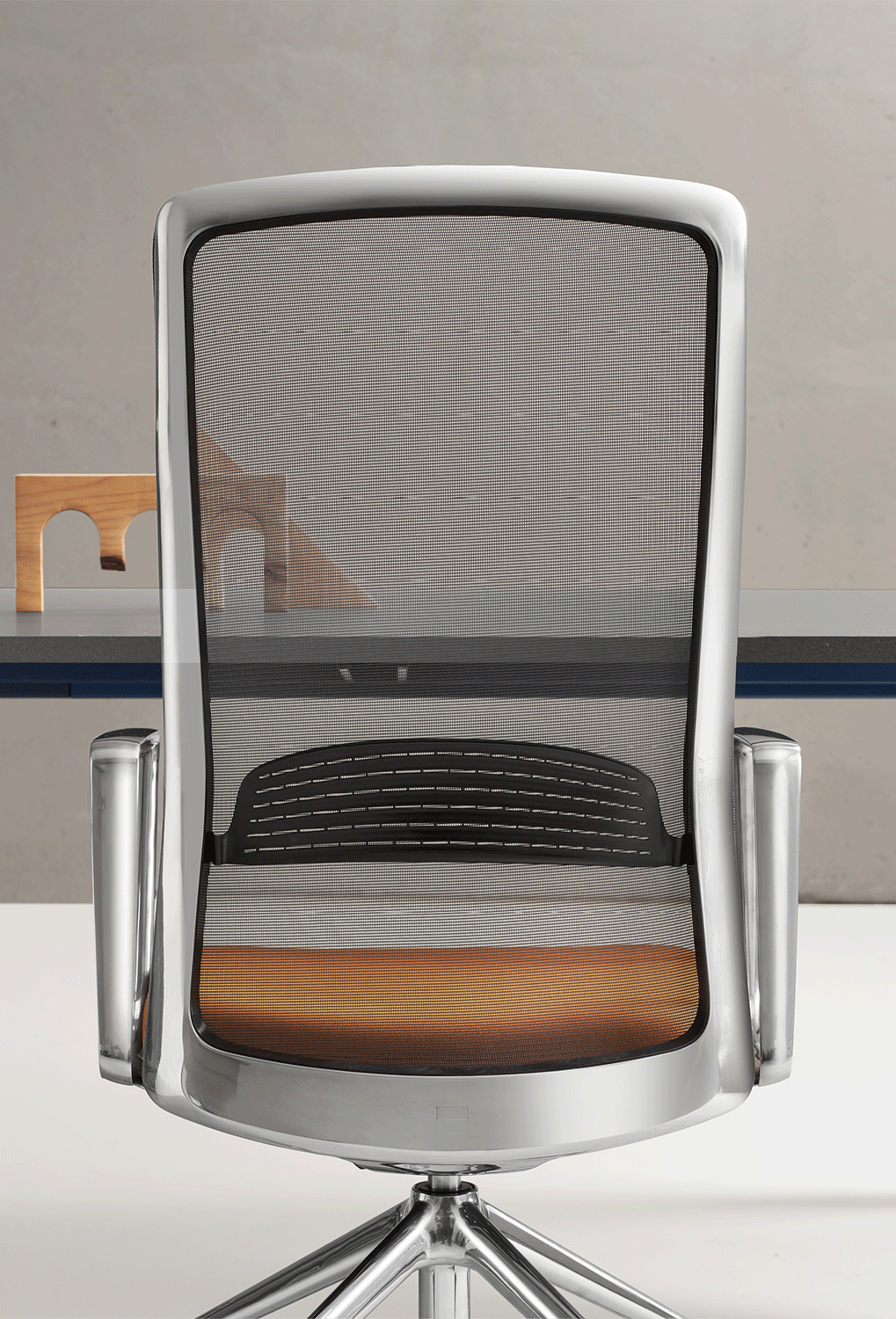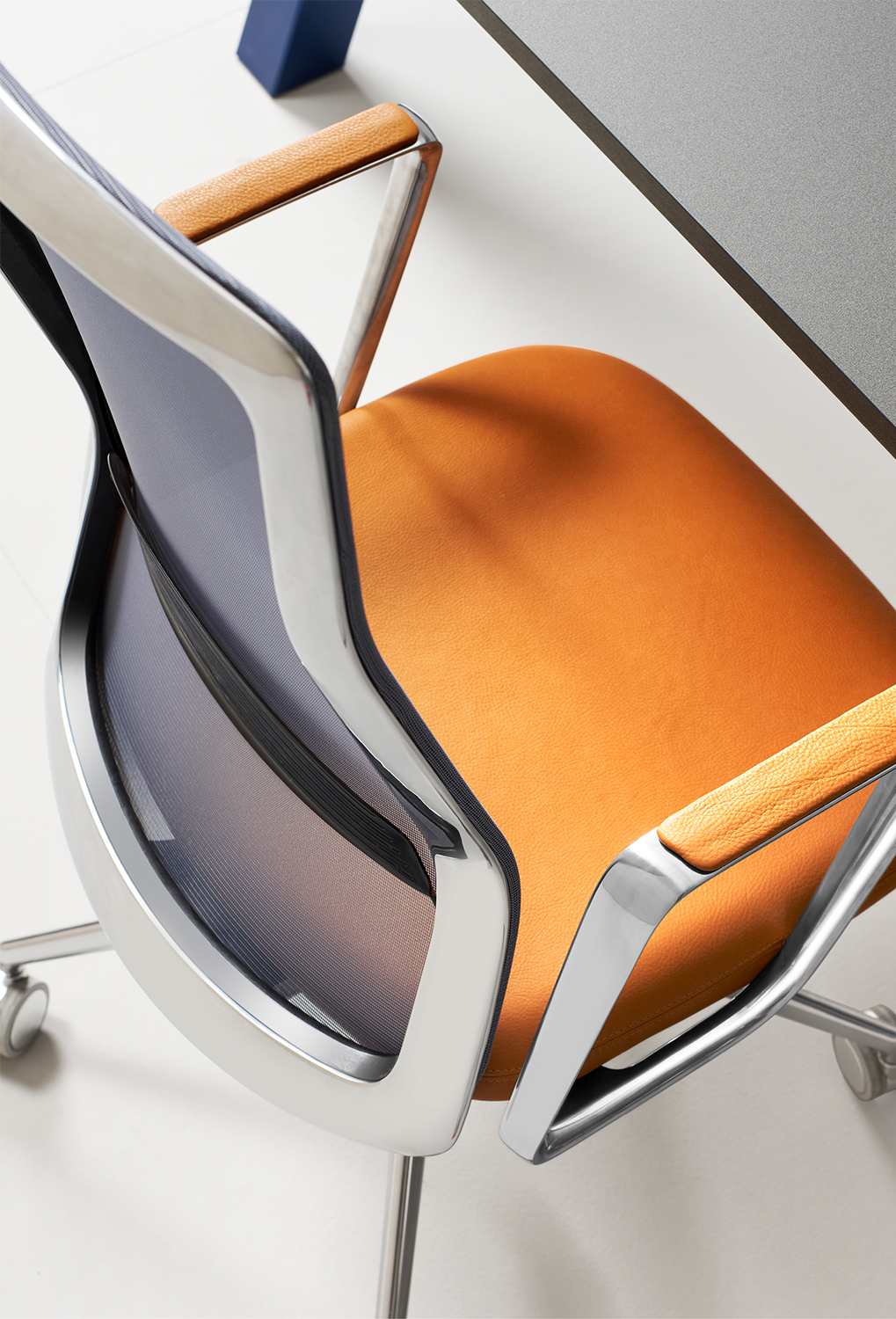 It incorporates the maximum amount of technical features
That's It's presence alone will stand out in any space. It is aimed at those seeking comfort, health, a good sitting experience and correct back support while working, but with the simplicity that comes from the elegance of the details.
At a time when the lines between the traditional workspace and the home environment are becoming increasingly blurred, a decorative, restrained and visually light office chair can be added to any space, whether in a managerial office or at home, where elegance is of the utmost importance.
That's It fosters the functional and ergonomic standards that are industry benchmarks, but with a new level of refinement in the finishes and details.
Designed in different finishes