Trim
Operative and adjustable office chair for all ages
Product

Trim

Customer

Actiu

Sector

Office

Services

Product Design


Awards

2020 German Design Award
Trim office chair offers extensive options for customisation and its height-adjustable backrest improves its ergonomics and ability to adapt to the user.
Product

Trim

Costumer

Actiu

Sector

Office

Services

Product Design


Awards

2020 German Design Award
This versatile, ergonomic and flexible product helps the user to feel good and to be more efficient, while caring for the sitter's back and bodily comfort with a discreet design that is suitable for any type of space. It is a versatile and customizable chair that adapts its backrest to the user's height. Improves ergonomics with an adjustable backrest and lower back support.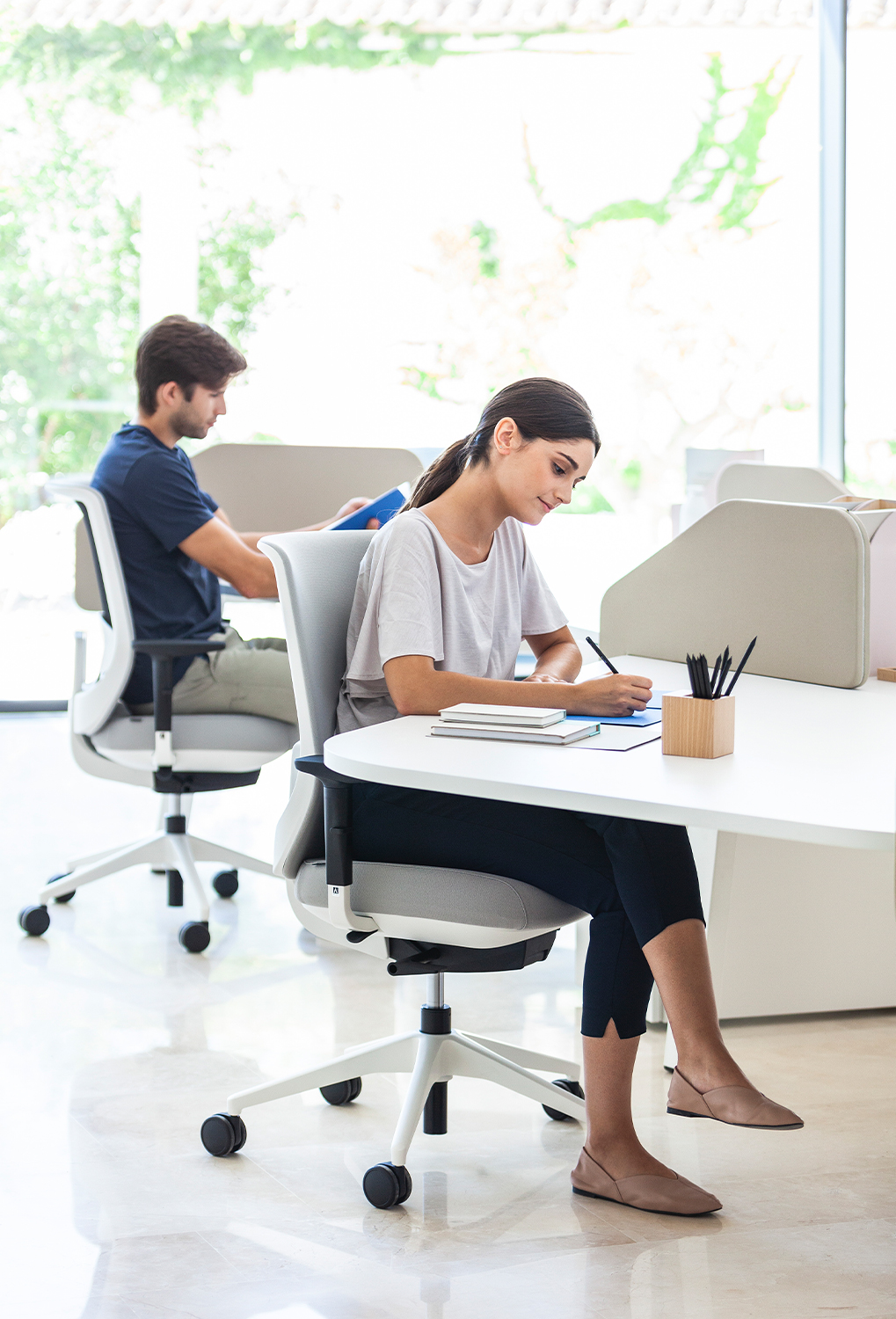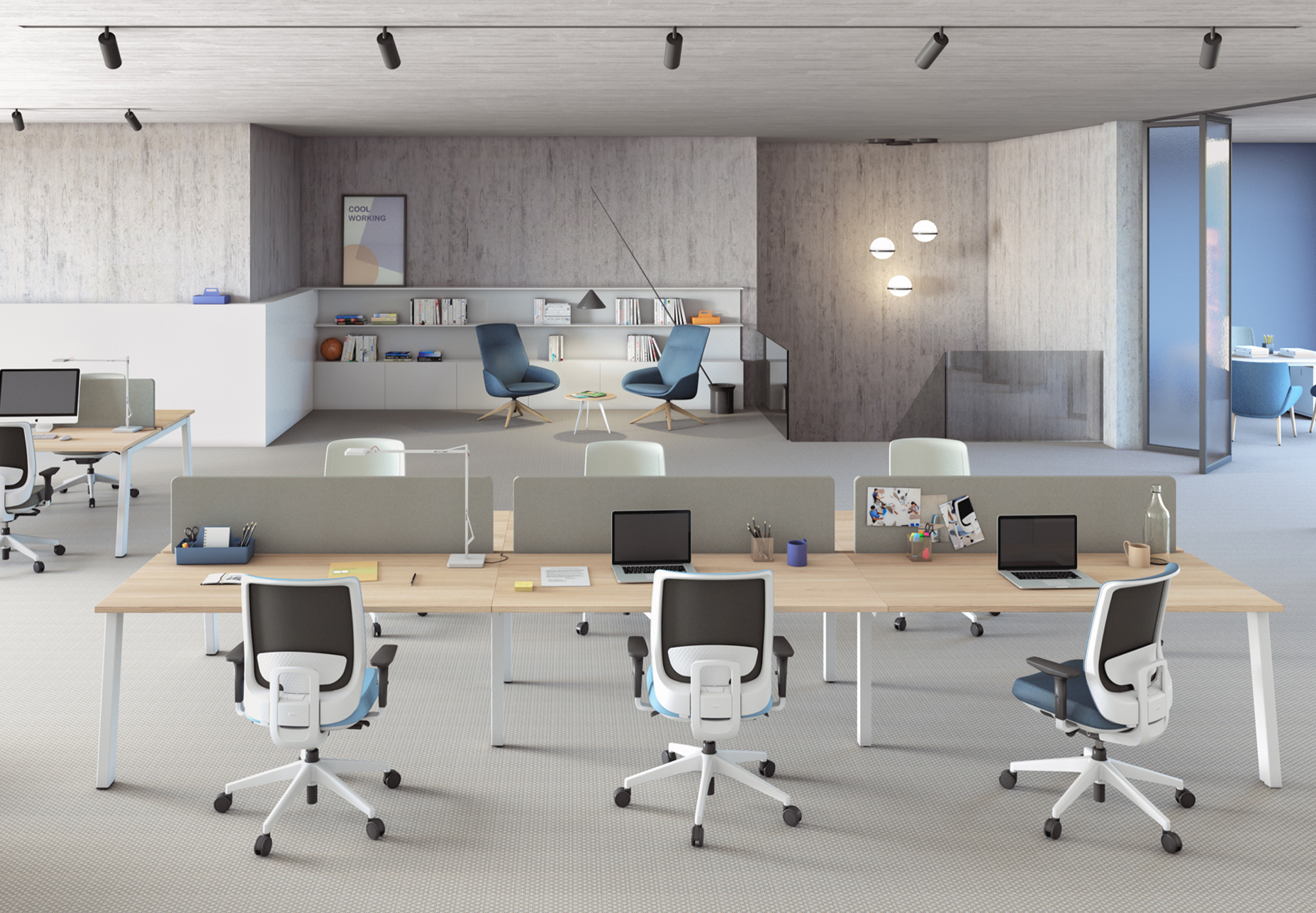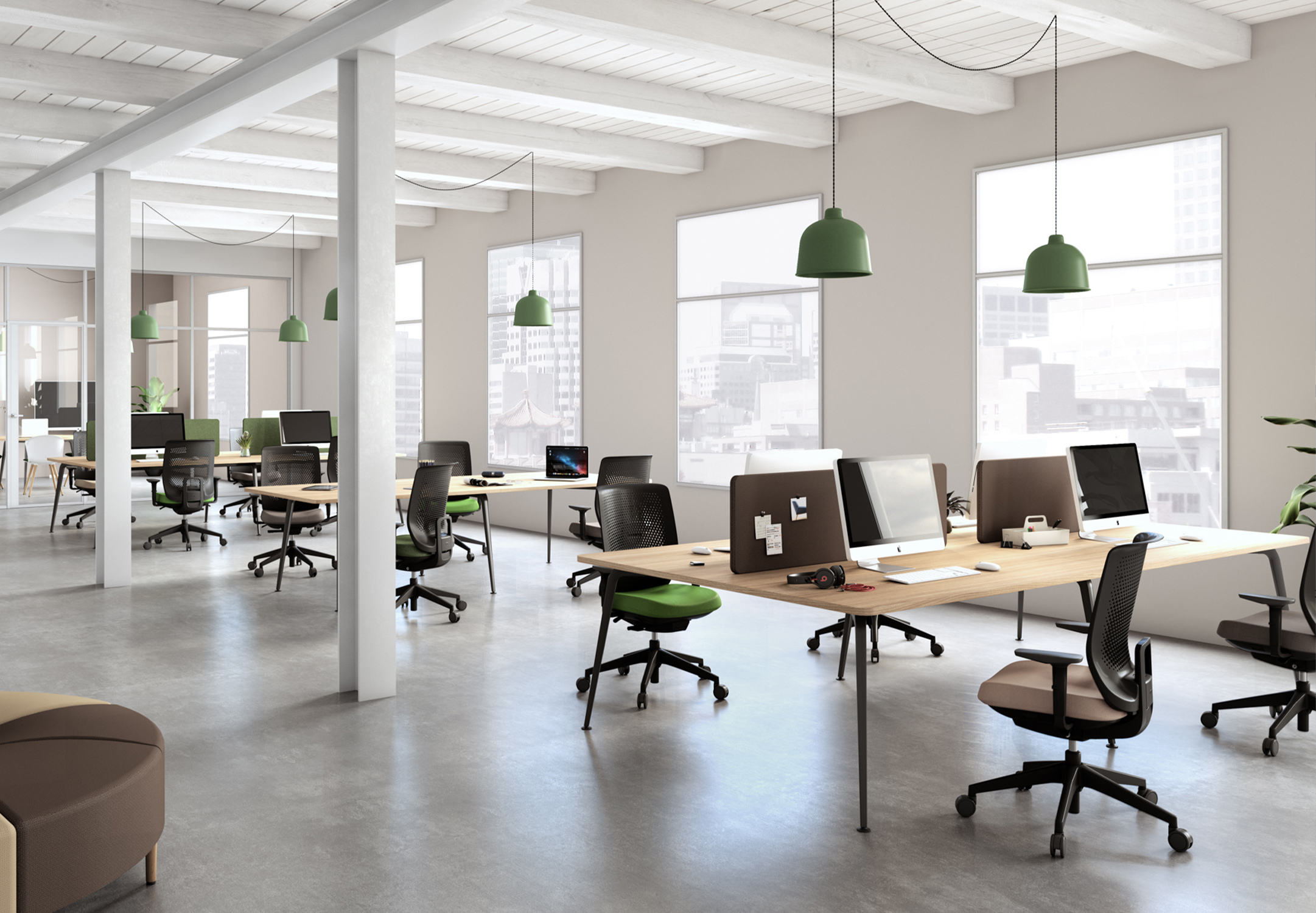 "Trim is a chair thought for professional and operative environments which are seeking to care about of their employees' health. The design splits in three models: one with a plastic laminate backrest, one with a mesh backrest and an upholstered one. Its texture, made from plastic laminate which is long-lasting, creates a mesh which supports the back and improves air circulation, favouring long working days and improving the user's well-being" Explains Marcelo Alegre, from Alegre Design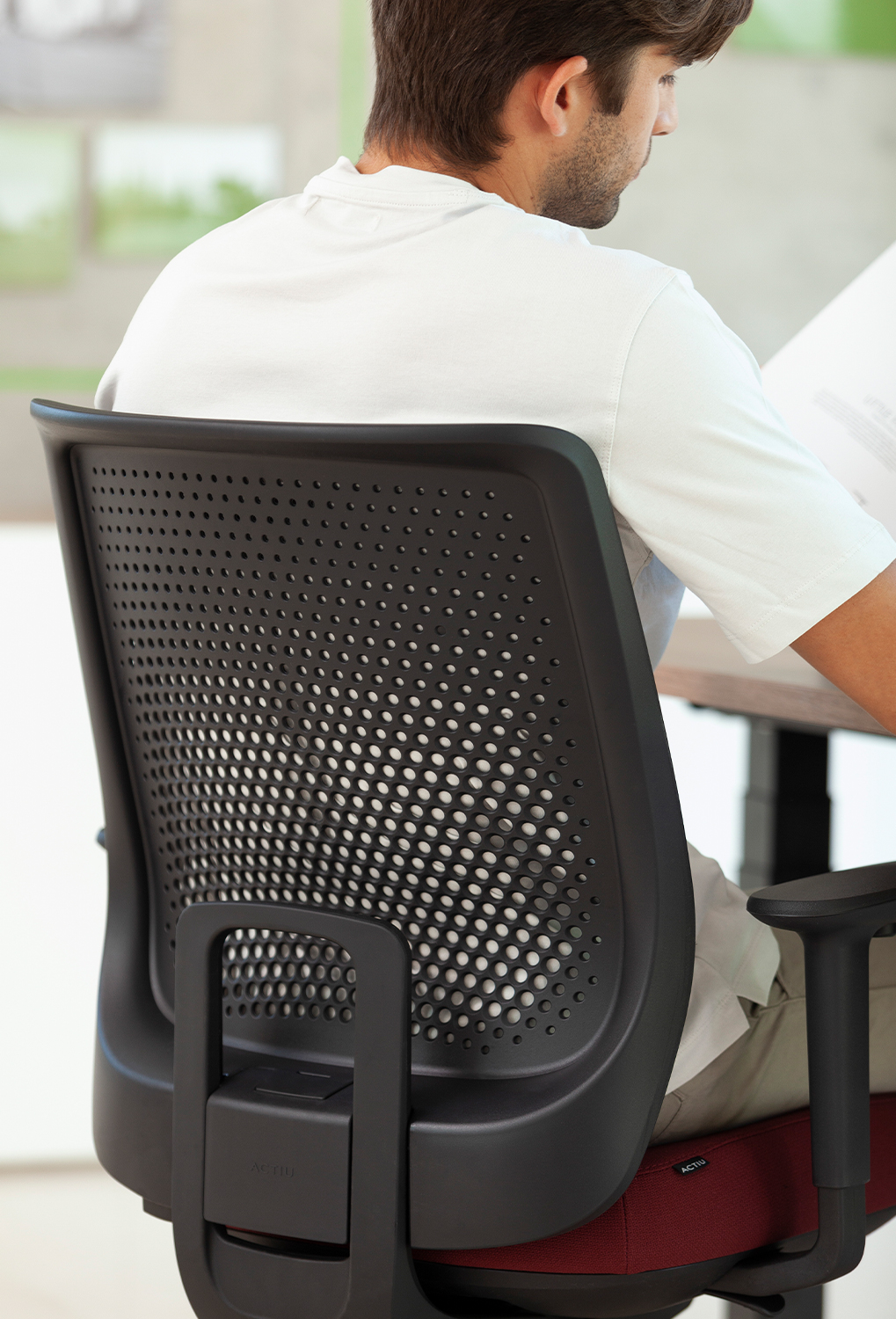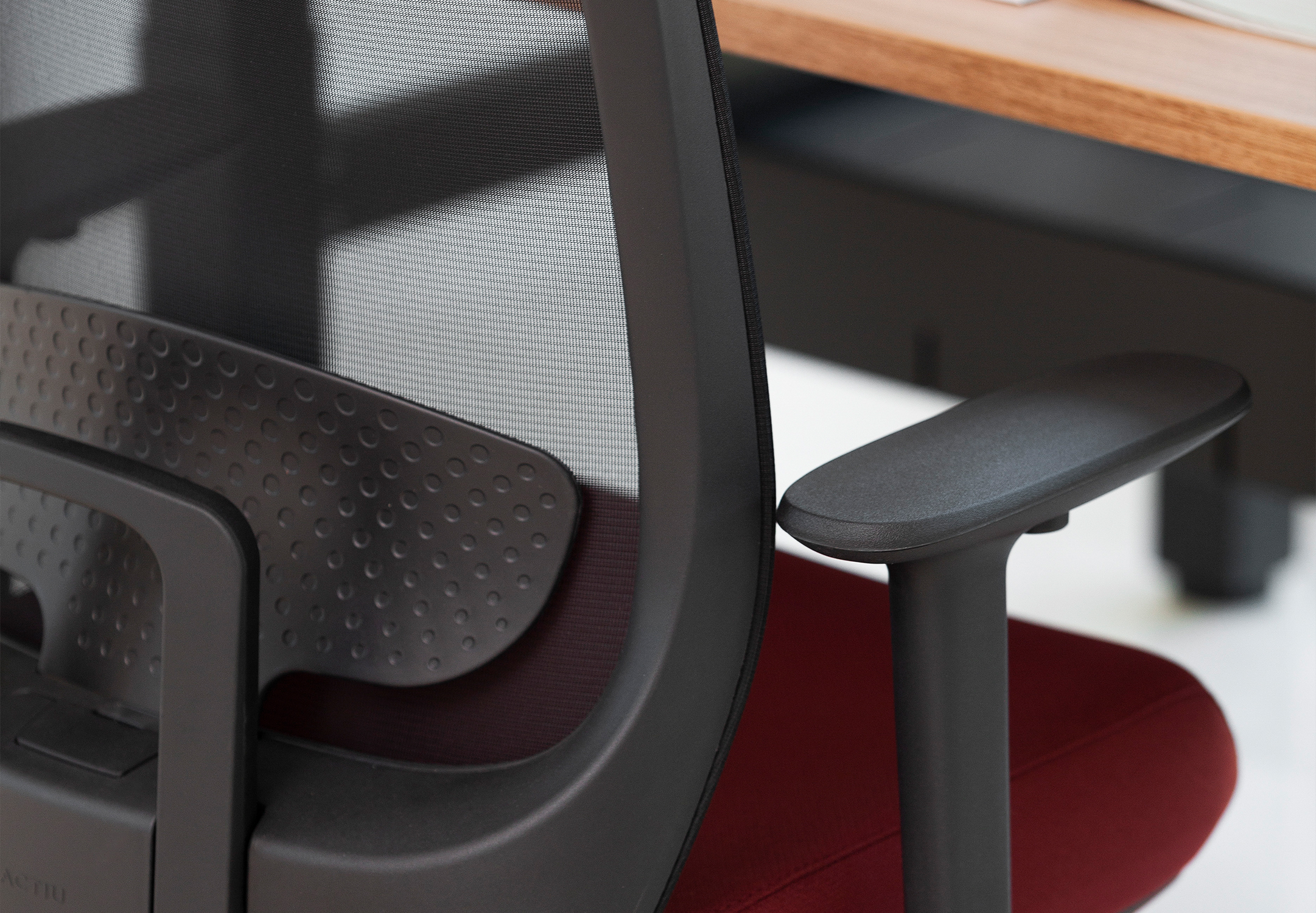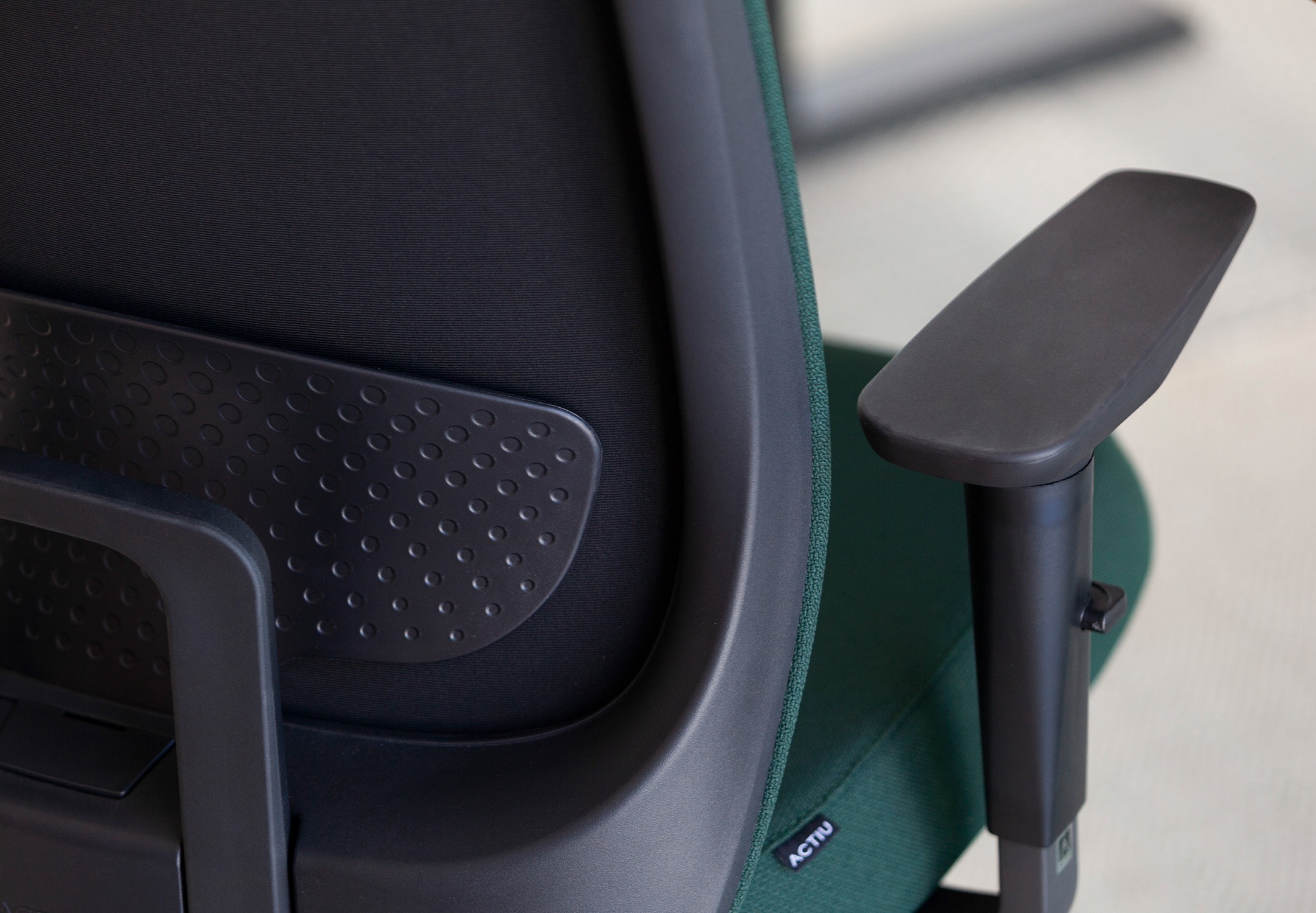 Recipient of a 2020 German Design Award.
This operative chair fits organically into both flexible and static workspaces, to which they contribute their maximum customizing capacity, from textures, finishes and a large variety of colours aimed at tying workspaces together. Trim office chair shares a platform with other company models, thus guaranteeing the ergonomics and durability of the product, as it is based on proven technology.
Actiu's ergonomic curves ensure great functionality and are based on the experience gained by the company over the last twenty years as chair manufacturers.