Lin
Vanishing points that adapt to space
Product

Lin

Customer

Inclass

Sector

Facilities

Services

Product Design
Trend Research
Lin is a collection of benches designed in close collaboration with Inclass that is based on a longitudinal concept.
Product

Lin

Costumer

Inclass

Sector

Facilities

Services

Product Design
Trend Research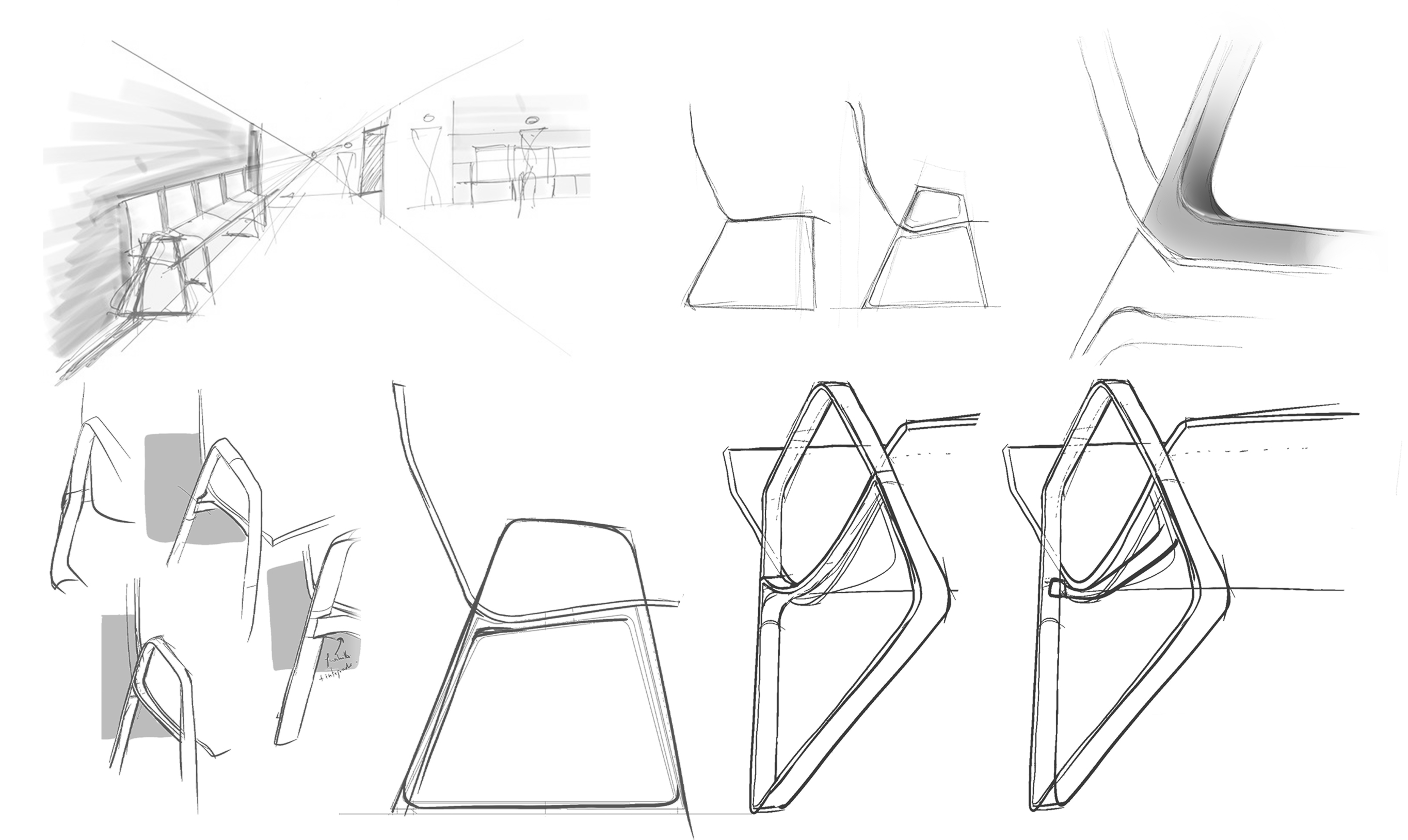 It combines a great mechanical stability and minimal visual impact
Lin bench applies the principle of vanishing points to achieve a piece of great mechanical stability and minimal visual impact that is capable of adapting to large spaces but also to smaller environments. Robustness is achieved thanks to a special section of extruded aluminum.
By creating an aluminum structure, the slenderness of the piece and its ability to fluidly inhabit spaces of great visual depth are enhanced, whether they are rest areas or even transit areas. The optimization of all processes and its easy assembly allows this piece to match the environment and evolve with it.
The refined design of the Lin bench comes to life through the use of injected aluminum in legs and arms, which are combined with different seats and accessories. Its subtle silhouette responds to present and future seating needs in indoor public spaces.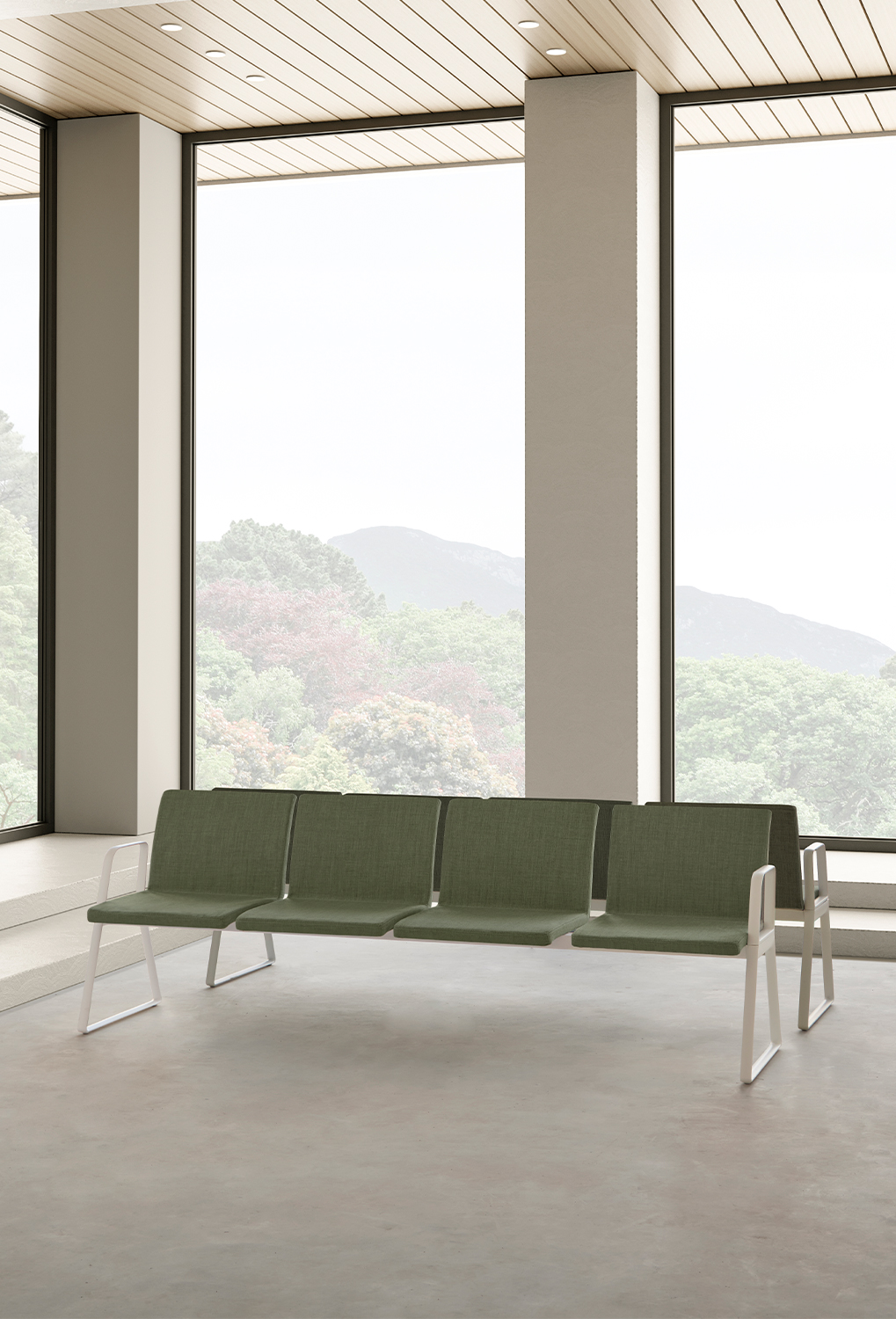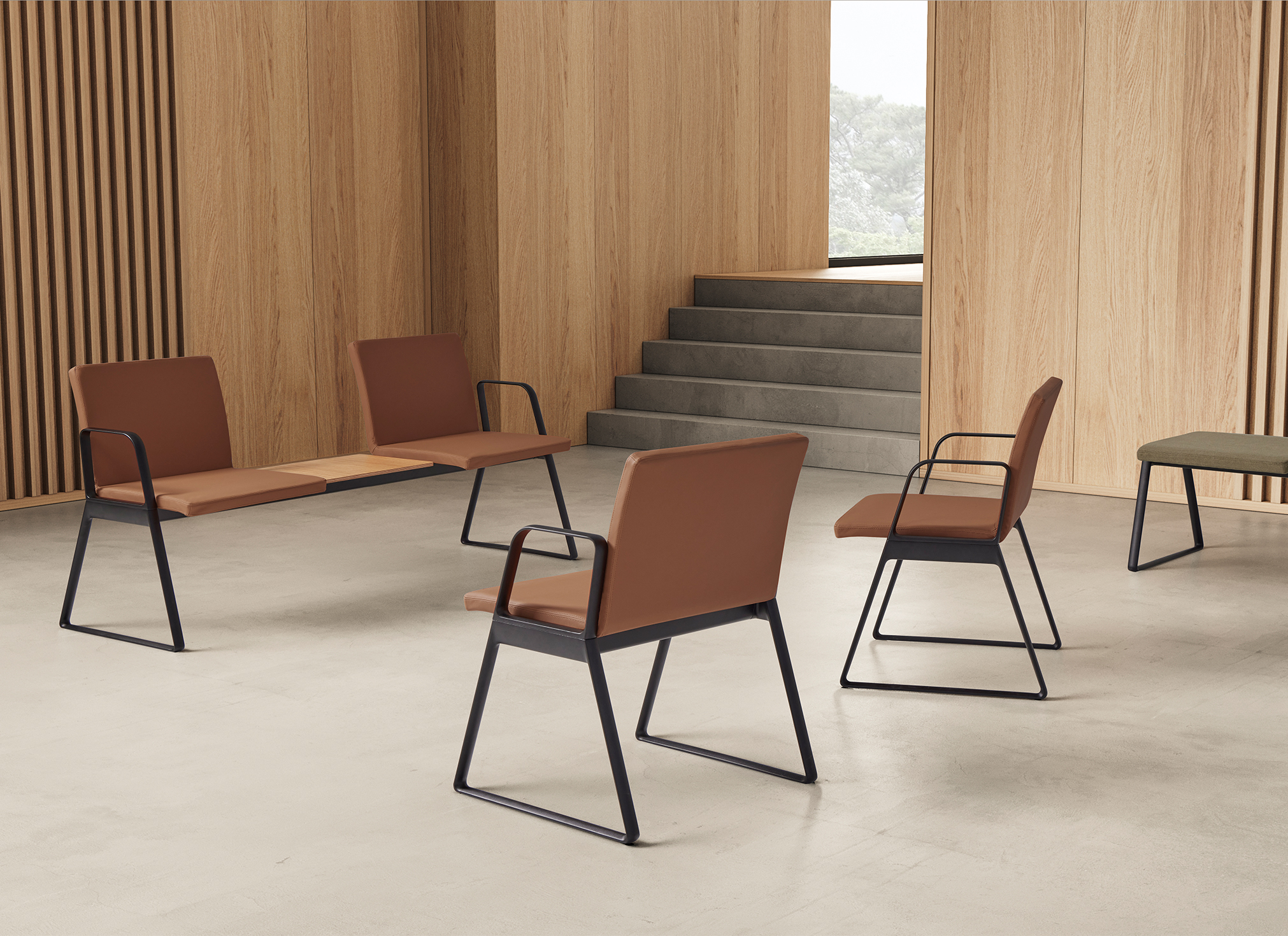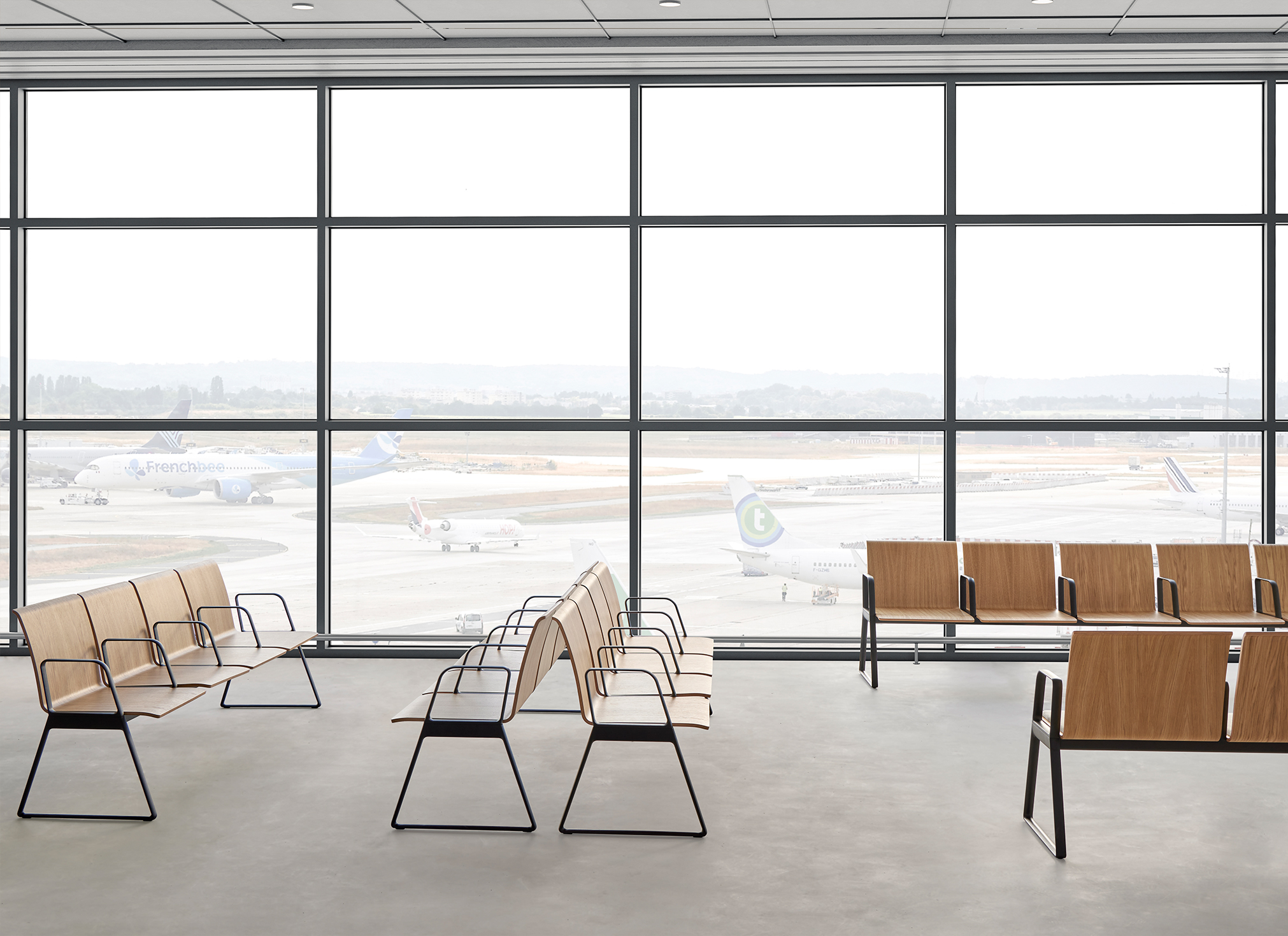 A modular structure allows flexible, agile and dynamic configurations

We have worked side by side with the Inclass design team, polishing and improving the product, sharing knowledge throughout all development phases: from ergonomics, to structure, configurations and final finishes.
Its modular structure allows flexible, agile and dynamic configurations, in which individual seats can be combined with tables and legs, wherever needed. Thus, the Lin bench complements and, at the same time, provides a new solution to the Inclass bench catalogue, manufacturer of design furniture.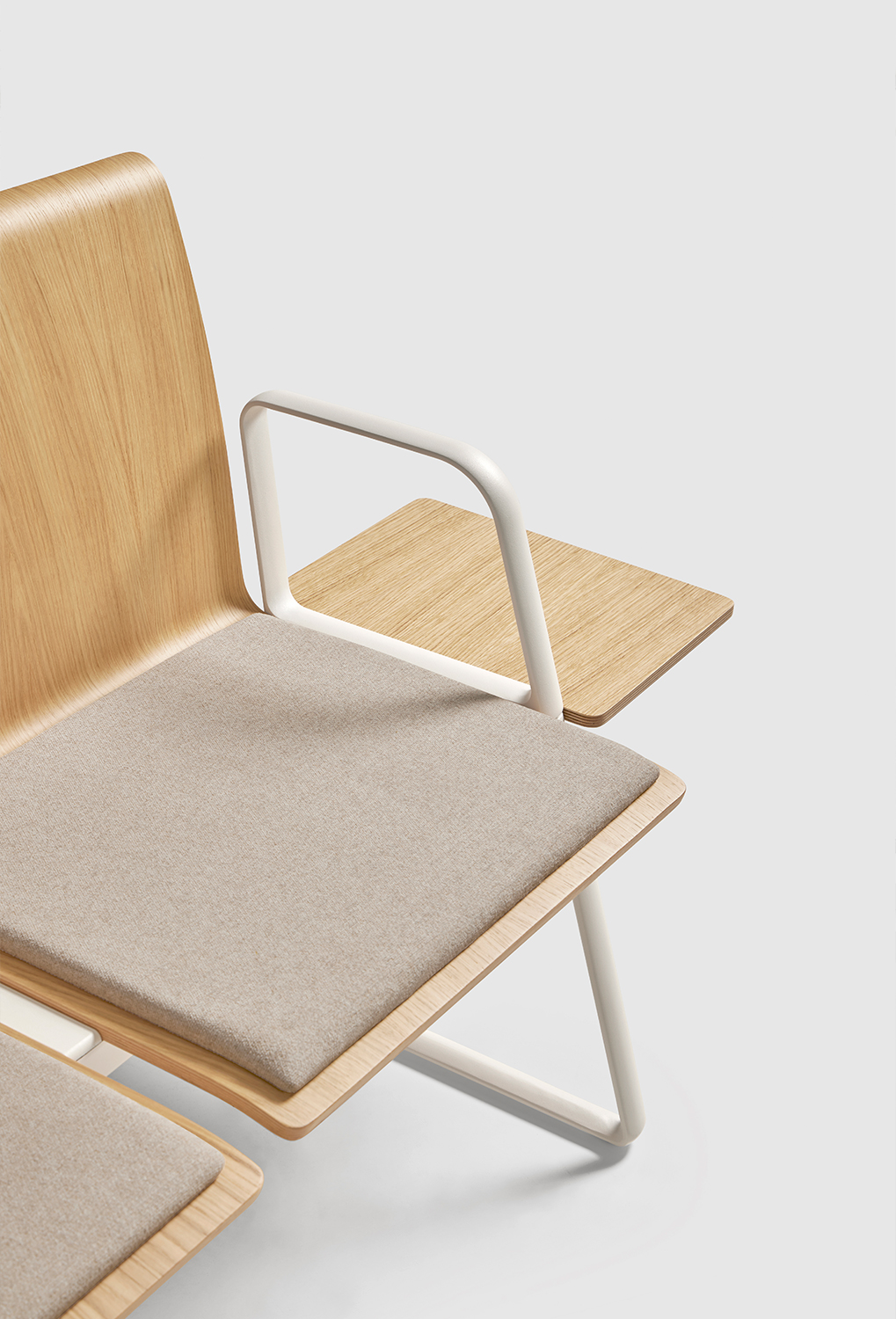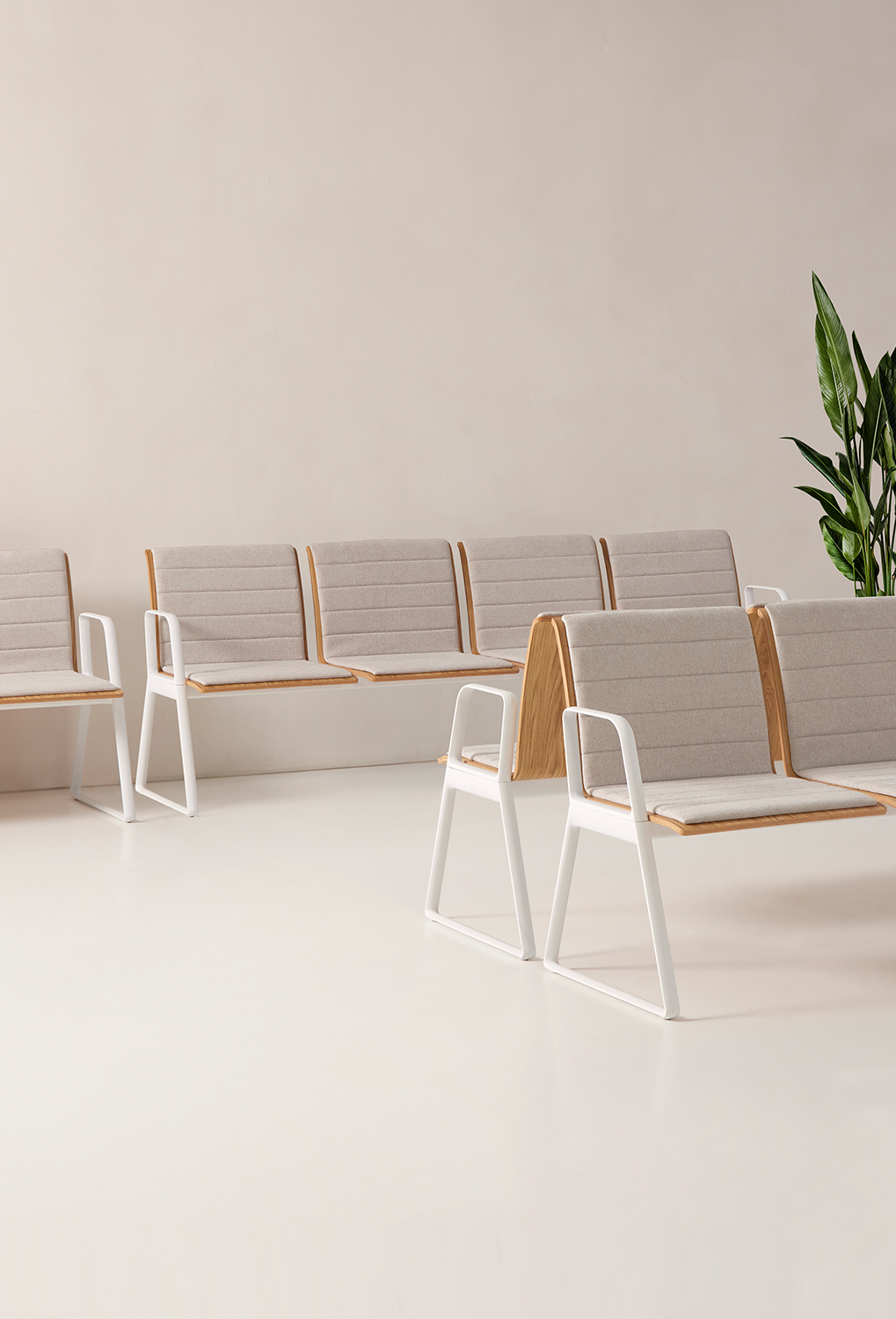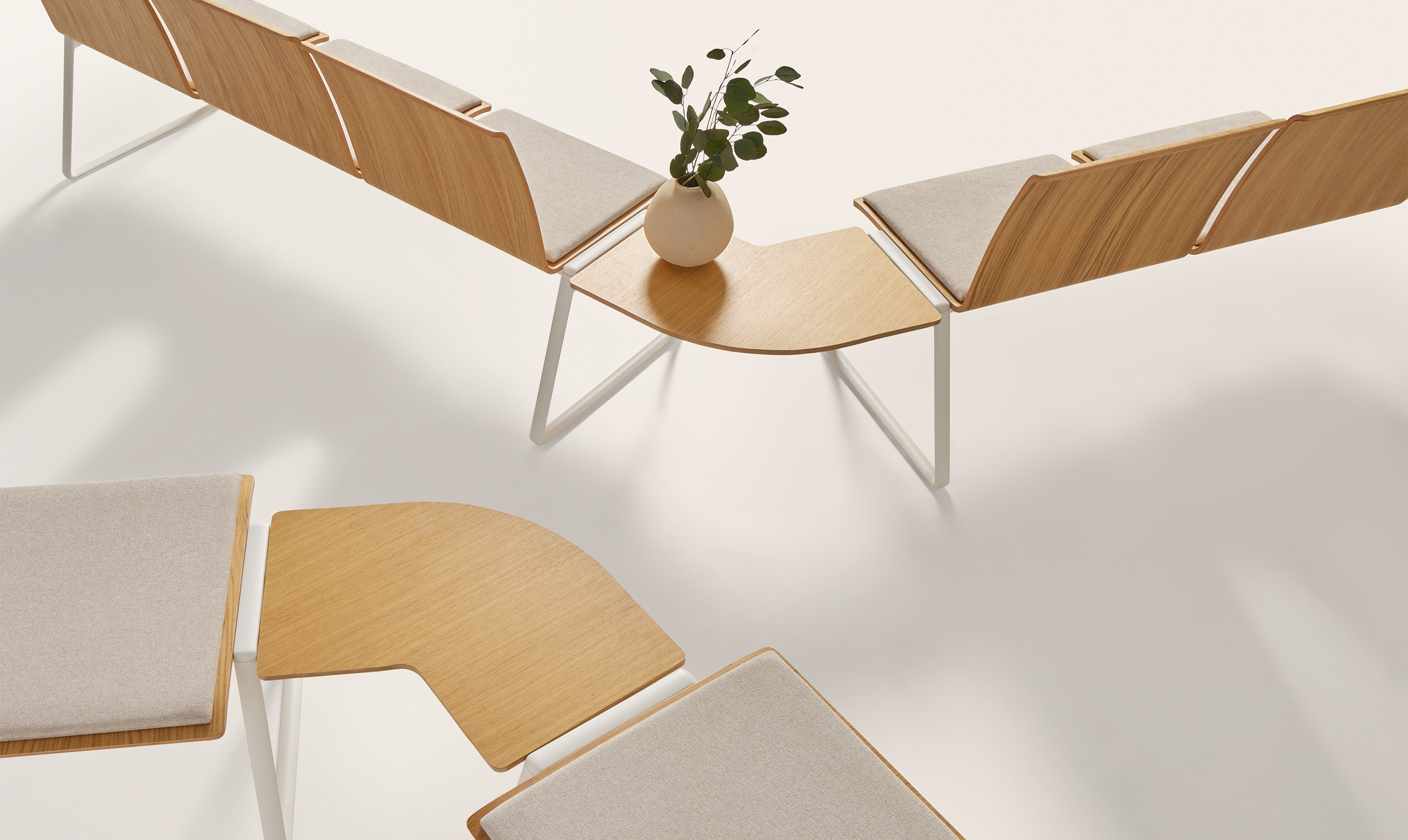 Easy-to-maintain geometries favor cleanliness and comfort
Lin has been conceived with two types of users in mind: the people who will use the product on a daily basis and those in charge of their cleaning, care and repair.
In this sense, easy-to-maintain geometries have been defined based on a concept of visual cleanliness and simplicity in the use of materials that, in addition, favours ergonomic comfort at all times.