Vortex
Adaptable precision drilling
Product

Vortex

Sector

Consumer Electronics

Services

Product Design
Trend Research
Introducing Vortex,  a prosumer power tool designed to take drilling to the next level. This drill features advanced control technologies that are unmatched in the industry.
Product

Vortex

Sector

Consumer Electronics

Services

Product Design
Trend Research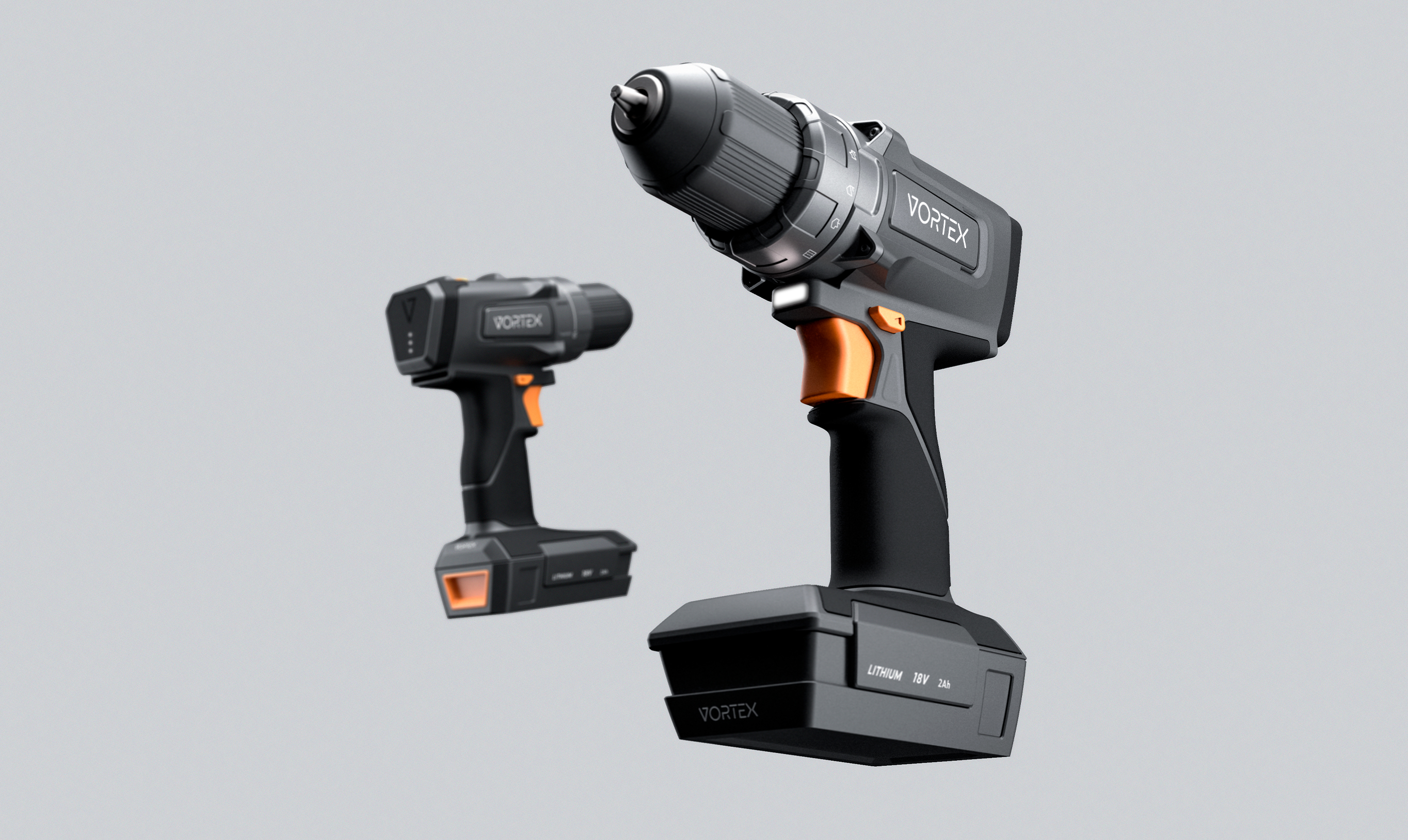 Power and control redefined
With its integrated pressure detection and material selector ring, Vortex indicates the perfect pressure needed for any material you're drilling. This innovative feature ensures that you achieve precision and accuracy with every hole with maximum efficiency, making it the ideal tool for DIY enthusiasts and professionals alike.
Our team has carefully crafted the user experience of this power tool. It features a pressure indicator located on top that allows users to easily monitor the amount of pressure being applied while drilling.
Vortex also features live-battery status LED indicators on the back of the drill, giving up to date feedback on the battery status to avoid sudden deaths due to low  charge. This feature is especially useful for those working on time-sensitive projects.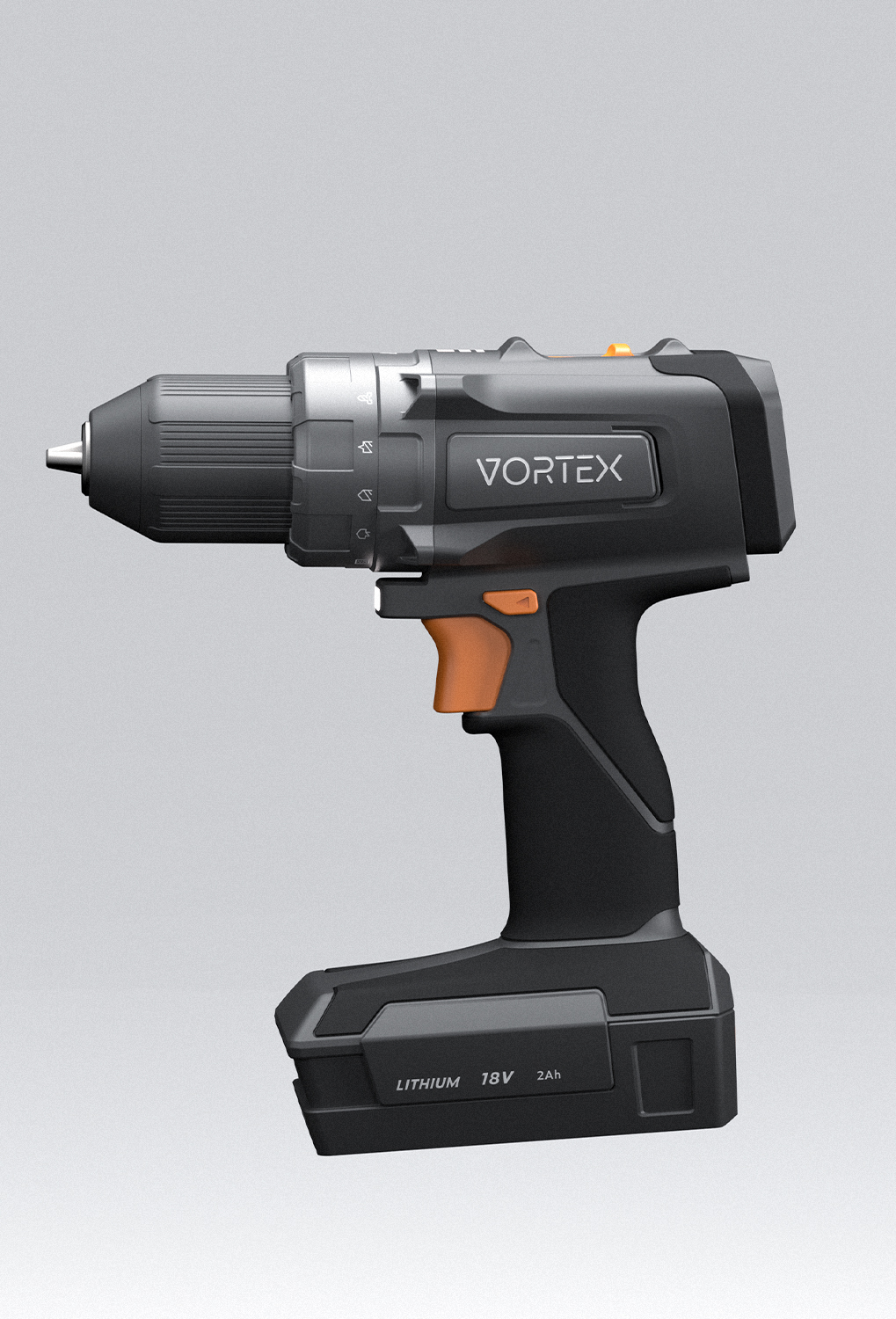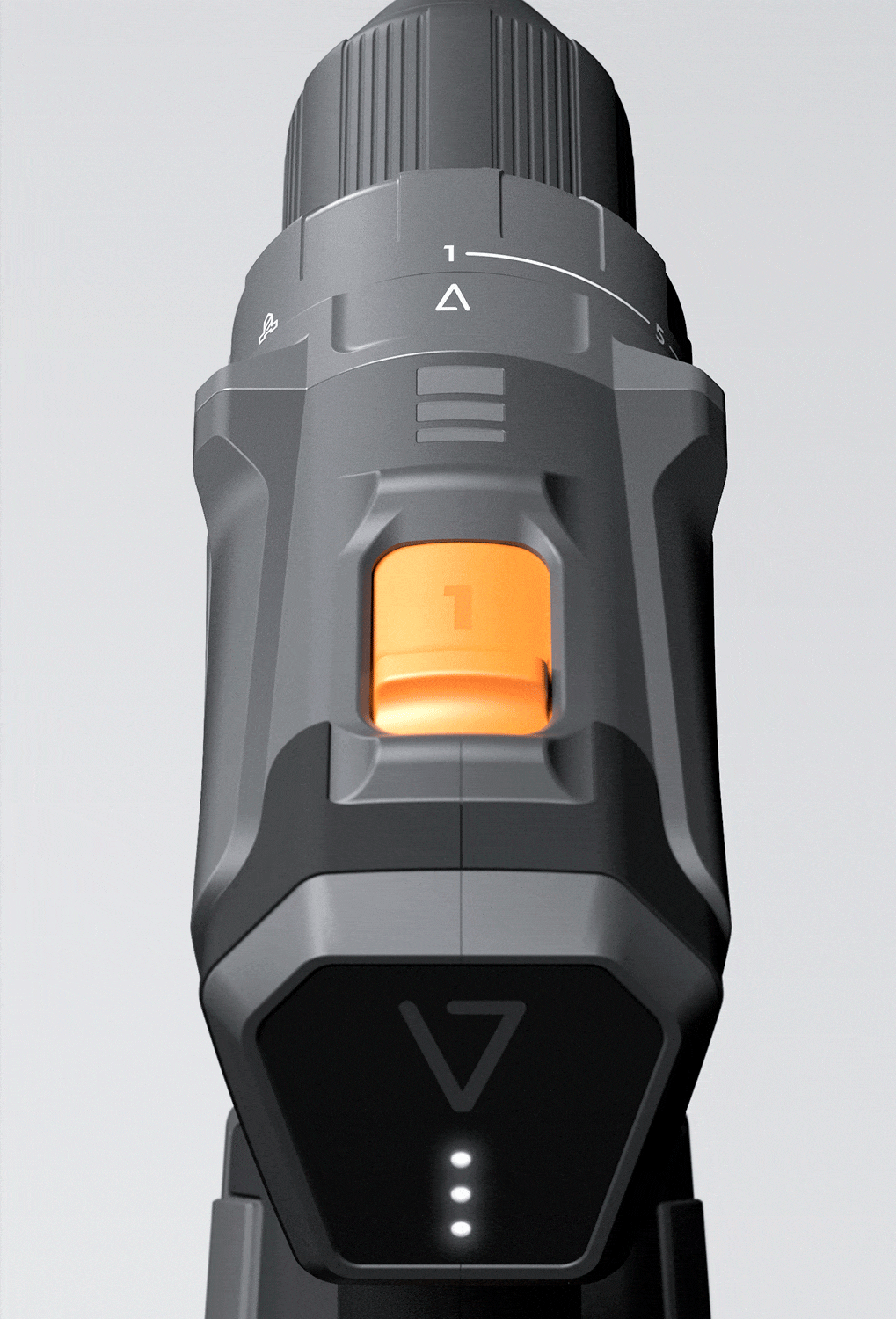 A user-centric approach to efficiency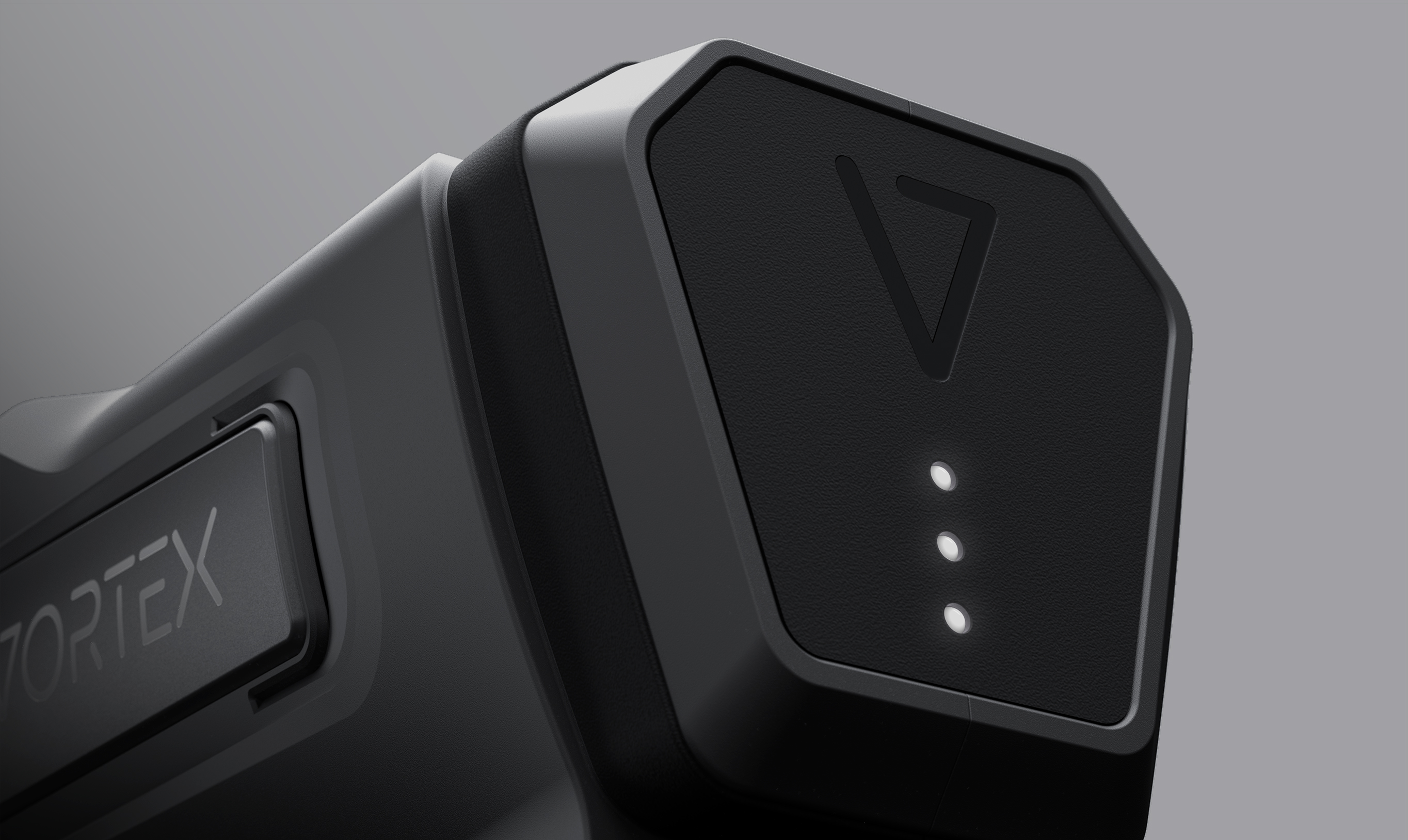 Designed for versatility and durability
Designed with both ruggedness and sleekness in mind, Vortex is a versatile power tool that is perfect for both at home or out on the job. Its heavy-duty materials and  reinforced components ensure durability and reliability, while its smooth lines and minimalistic design elements give it a modern and clean appearance.
Vortex's advanced control technologies not only provides precision but also efficiency. By controlling the required pressure, speed and torque Vortex is better equipped to manage its battery usage. Prolonging battery life and reducing downtime. Doing more with less means the ability to sustain prolonged periods of intense use with ease, not just improving the drills efficiency but also the users.
With a combination of glass fiber reinforced plastics and the TPE over-molding Vortex ensures both comfort and strength. Capable of withstanding harsh work environments Vortex brings peace of mind knowing it can take anything that's thrown its way.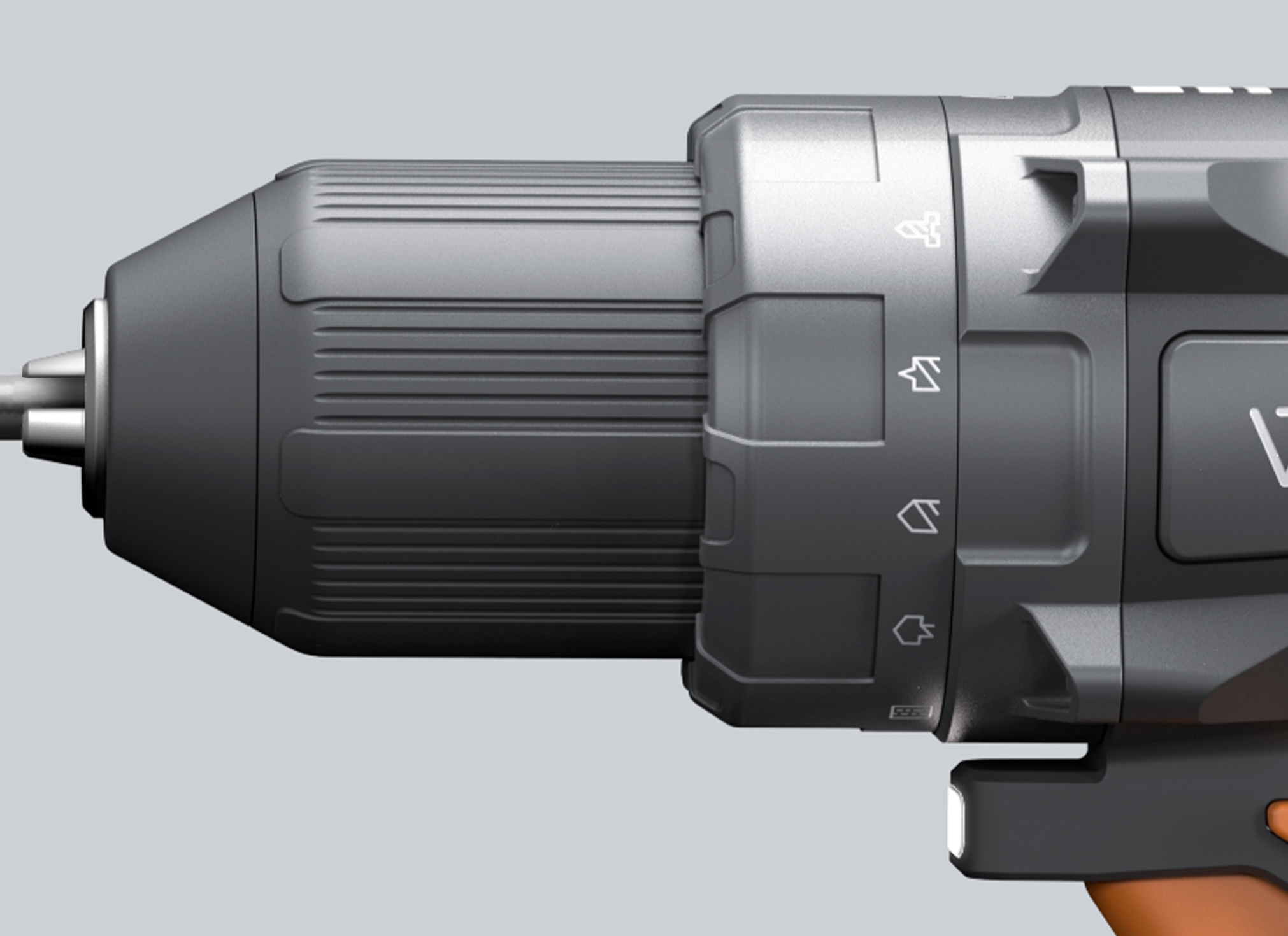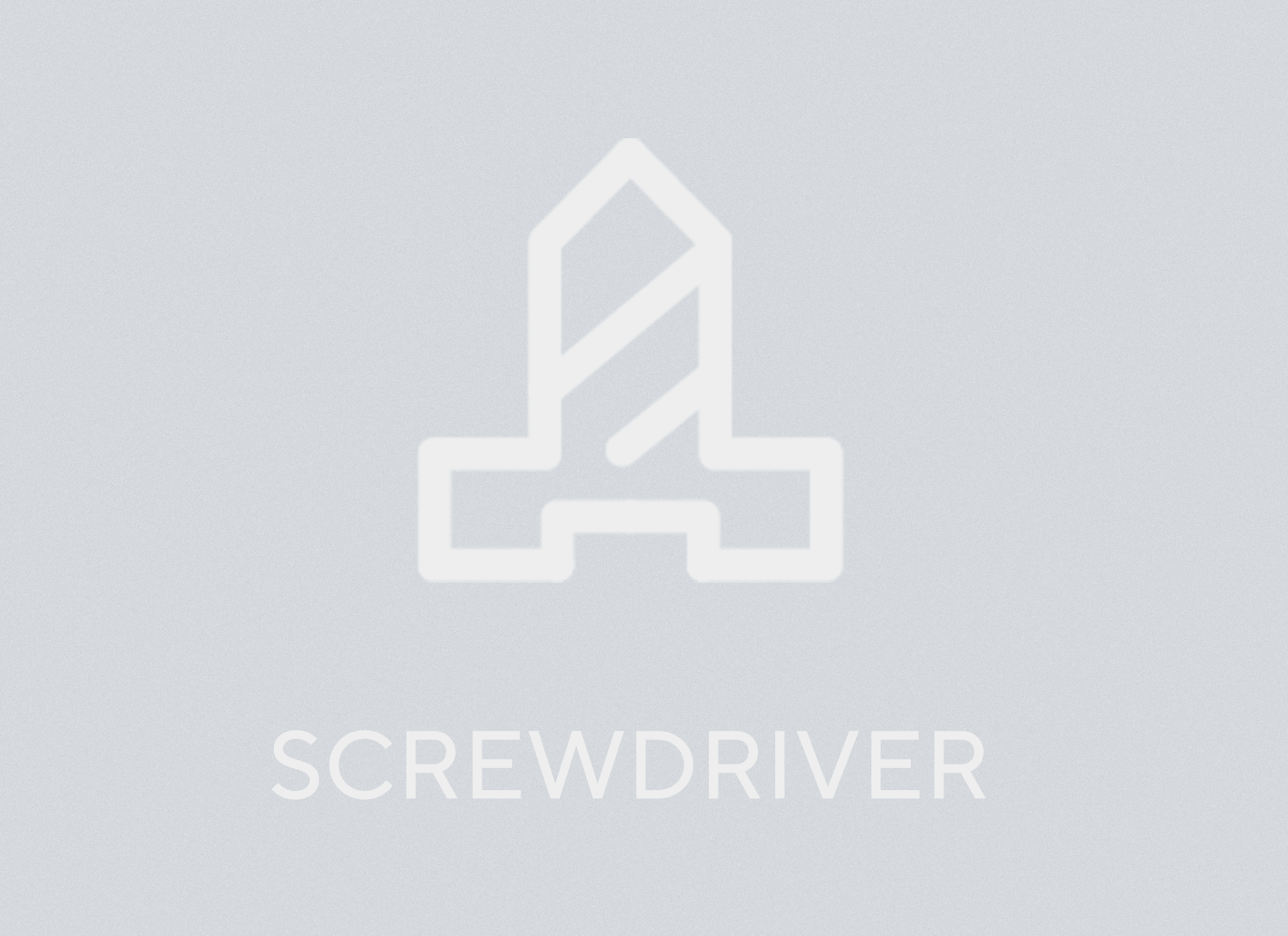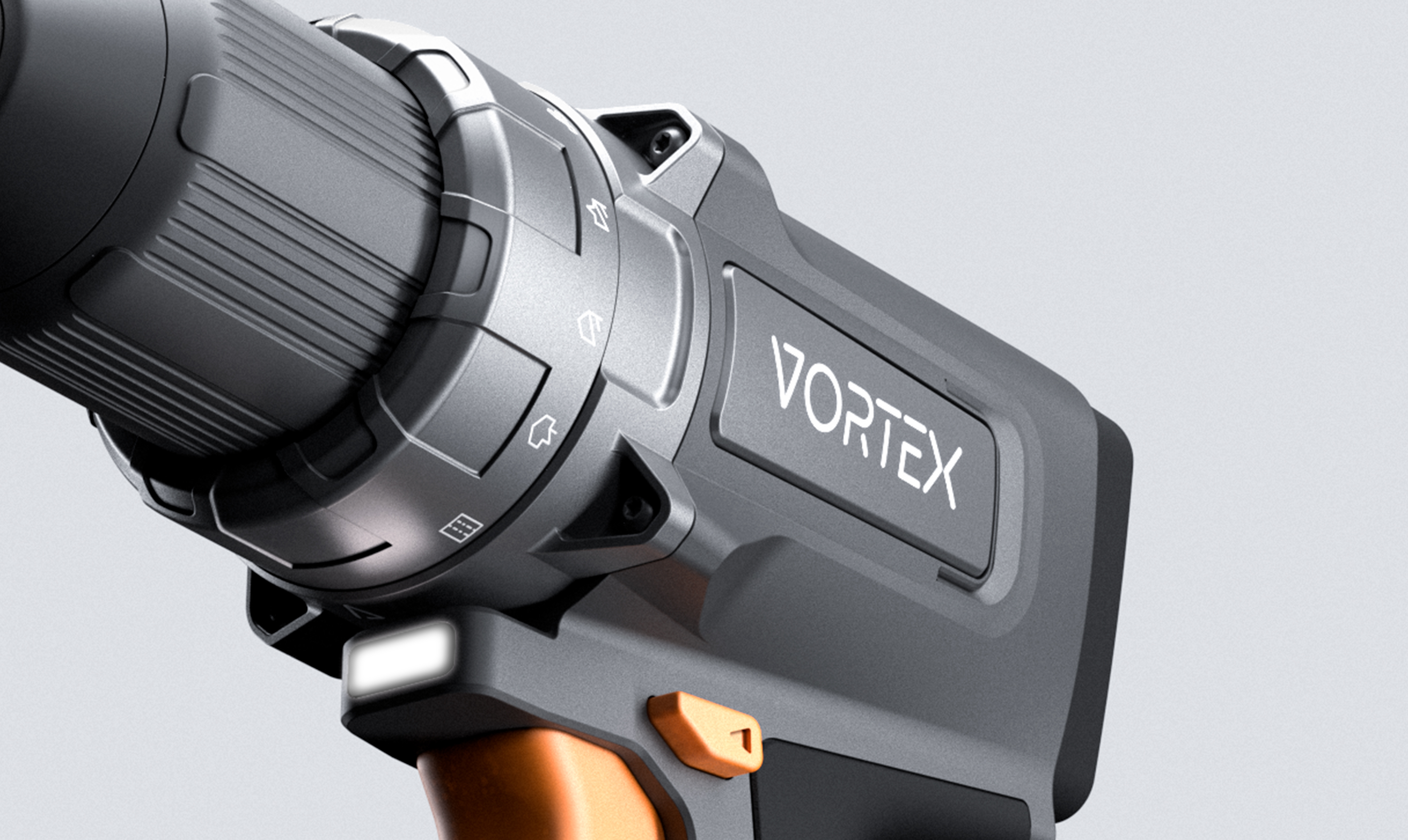 Ergonomics for a better grip
Vortex's ergonomic design and overmolded grips ensure maximum comfort for prolonged rigorous use.
This next-generation power tool has it all – precision, durability, speed, power, comfort, and performance. With its innovative features, high-quality construction, and advanced technologies, it sets a new standard in the industry, meeting the needs of both professionals and DIY enthusiasts.