Aventador
Bold and sculptural approach
Product

Aventador

Customer

Quinti

Sector

Office

Services

Product Design
Trend Research
Introducing Aventador, a range of distinguished directional chairs for Quinti an Italian furniture brand.
Product

Aventador

Costumer

Quinti

Sector

Office

Services

Product Design
Trend Research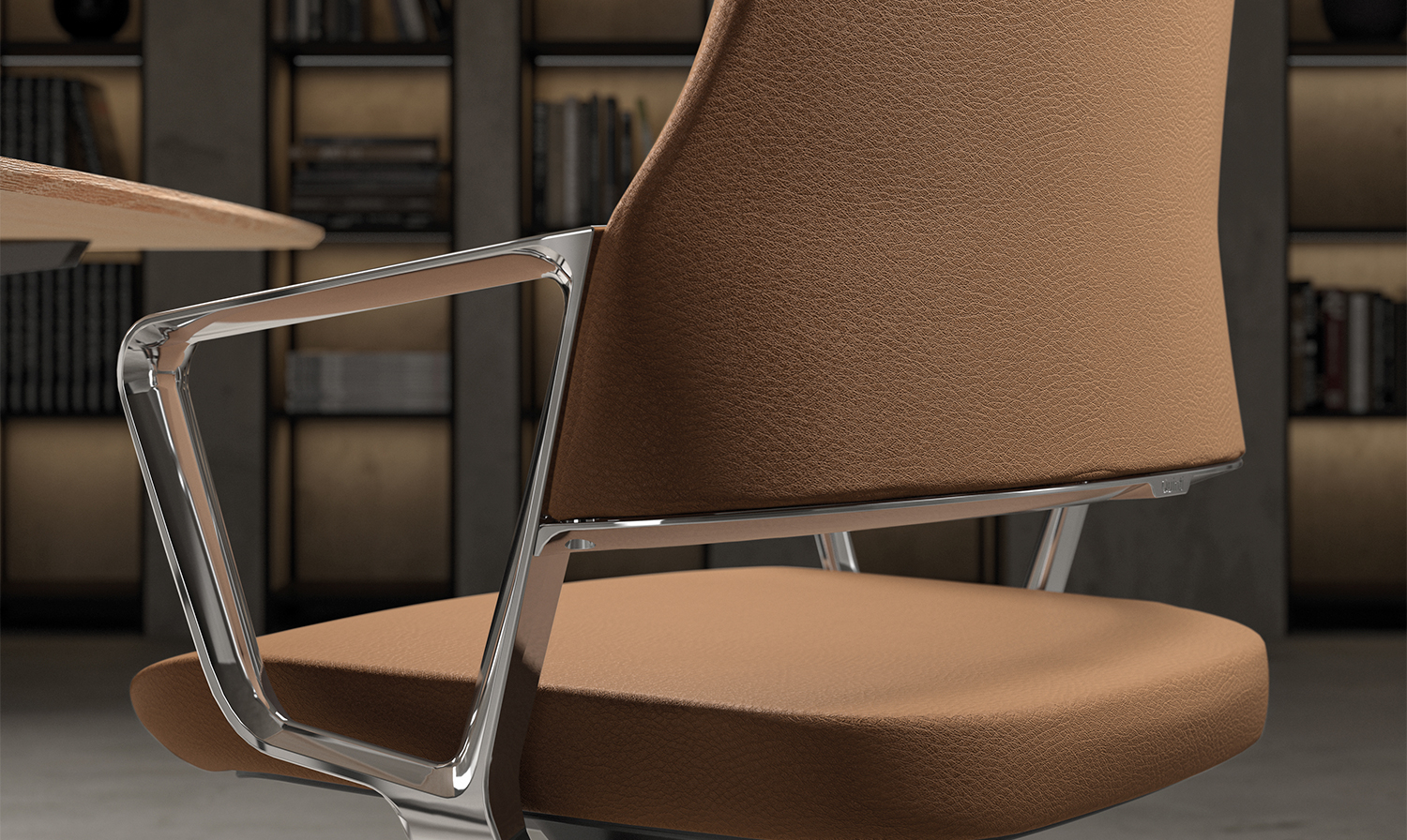 Design journey
Created with sleek lines and polished chrome details Aventador chair brings a timeless elegance that elevates any workspace. Every curve and contour is meticulously crafted, creating a chair that not only looks good but also feels comfortable to sit in. The aluminum armrests were designed to blend delicately with the rest of the leather-finished chair, providing a luxury feeling.
Our design team had carefully considered the use of aluminum to create a chair that is both functional and stylish. Aventador is our second collaboration with Quinti, following our first chair, That's it.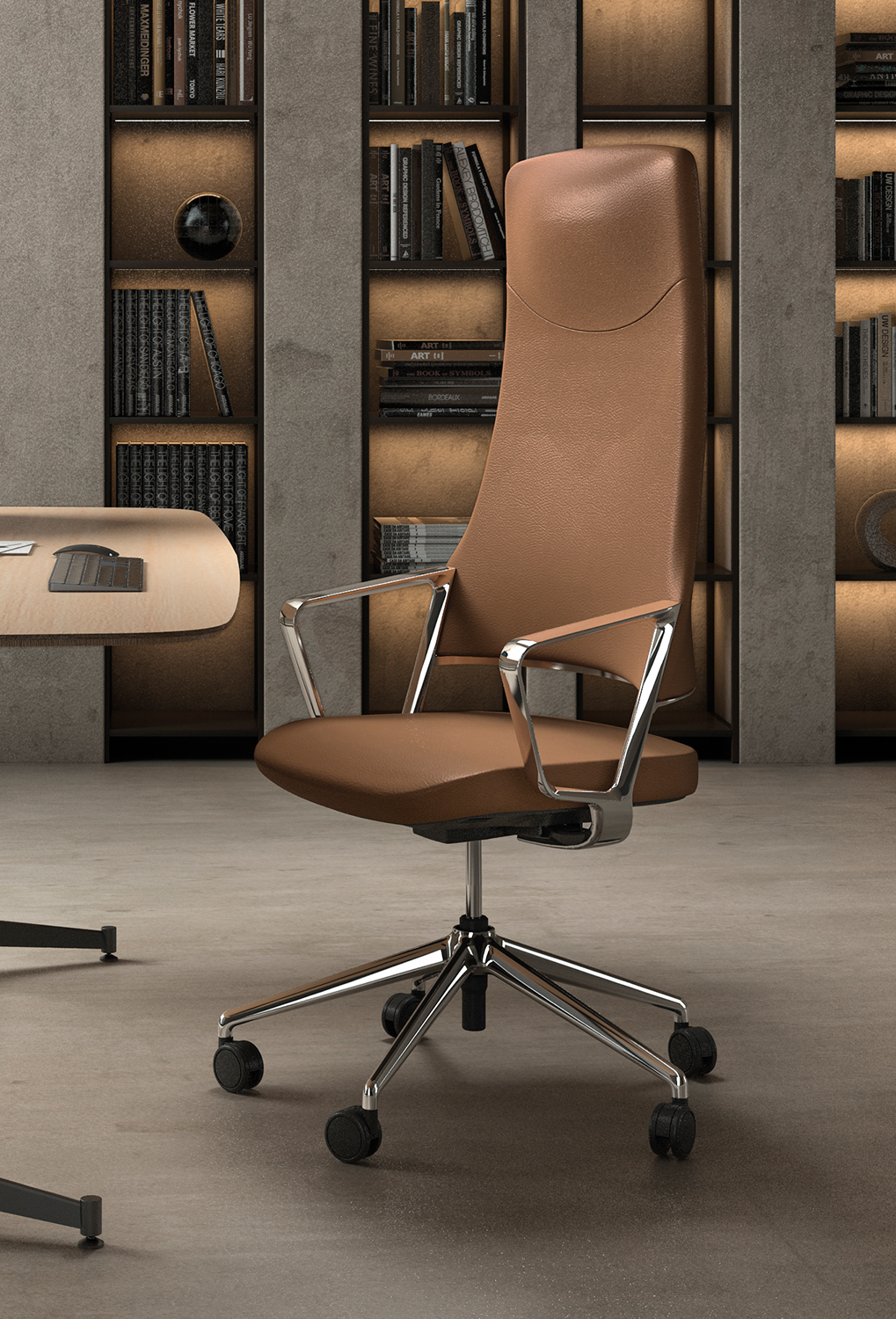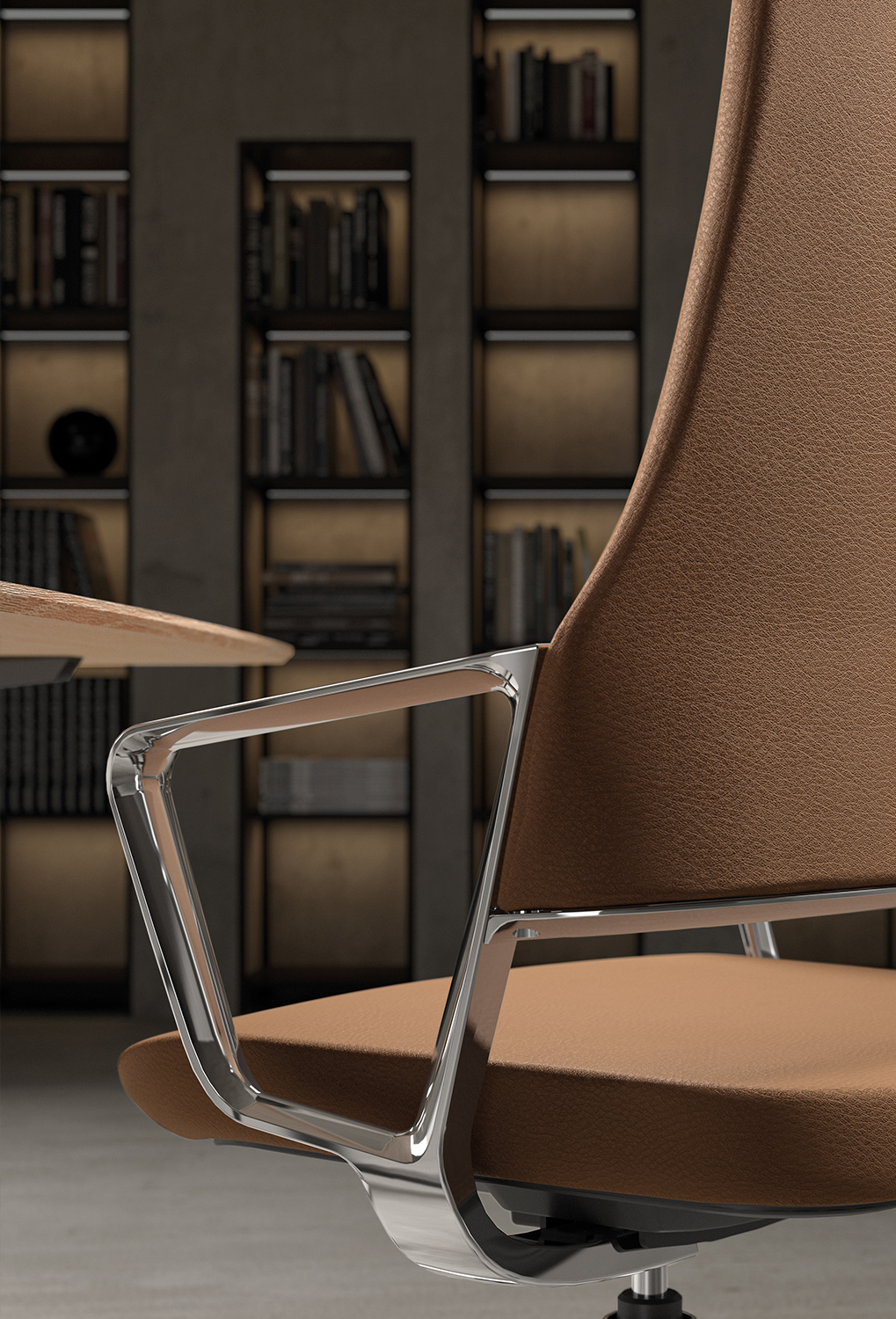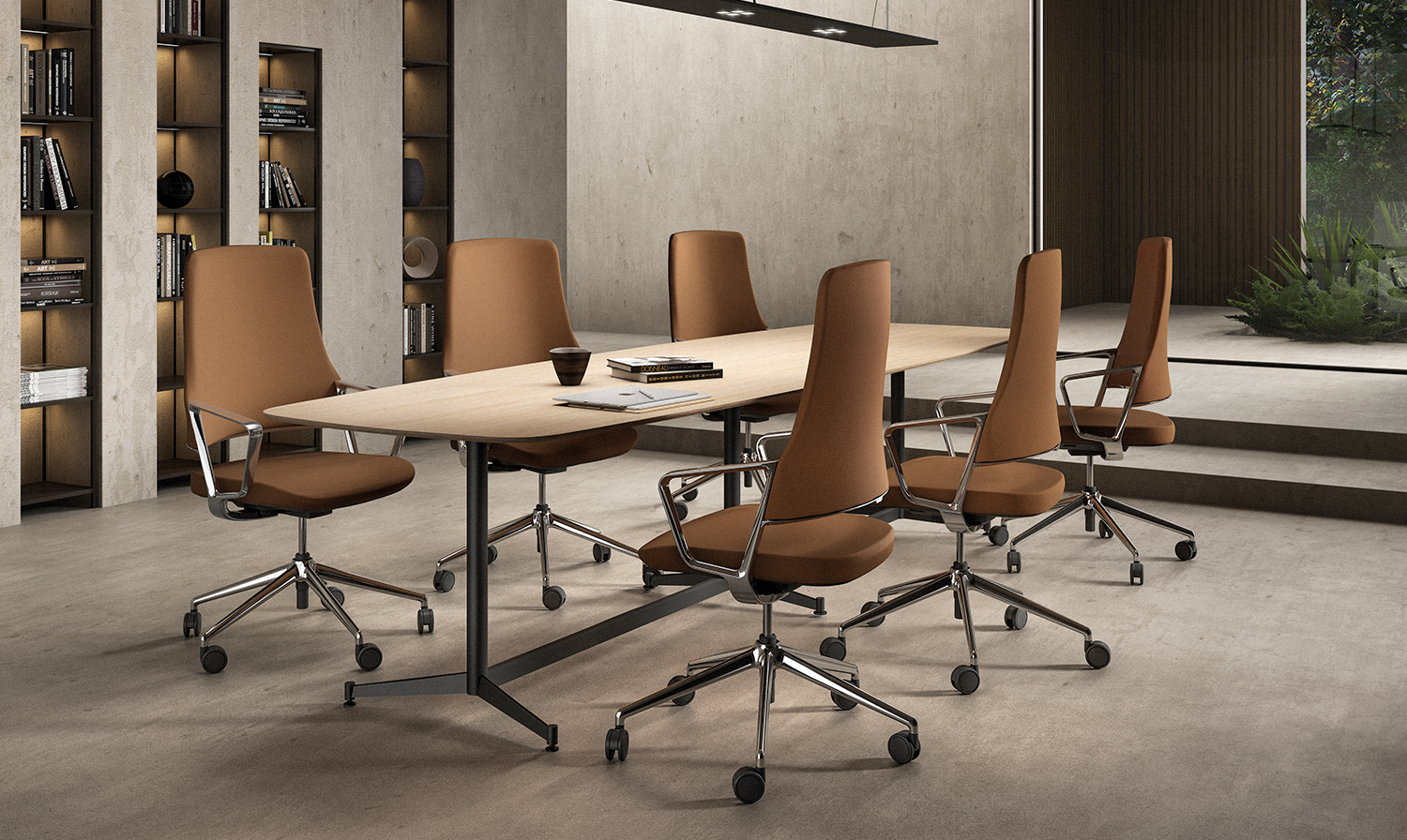 Crafted in two dimensions, tailored to embrace diverse workplaces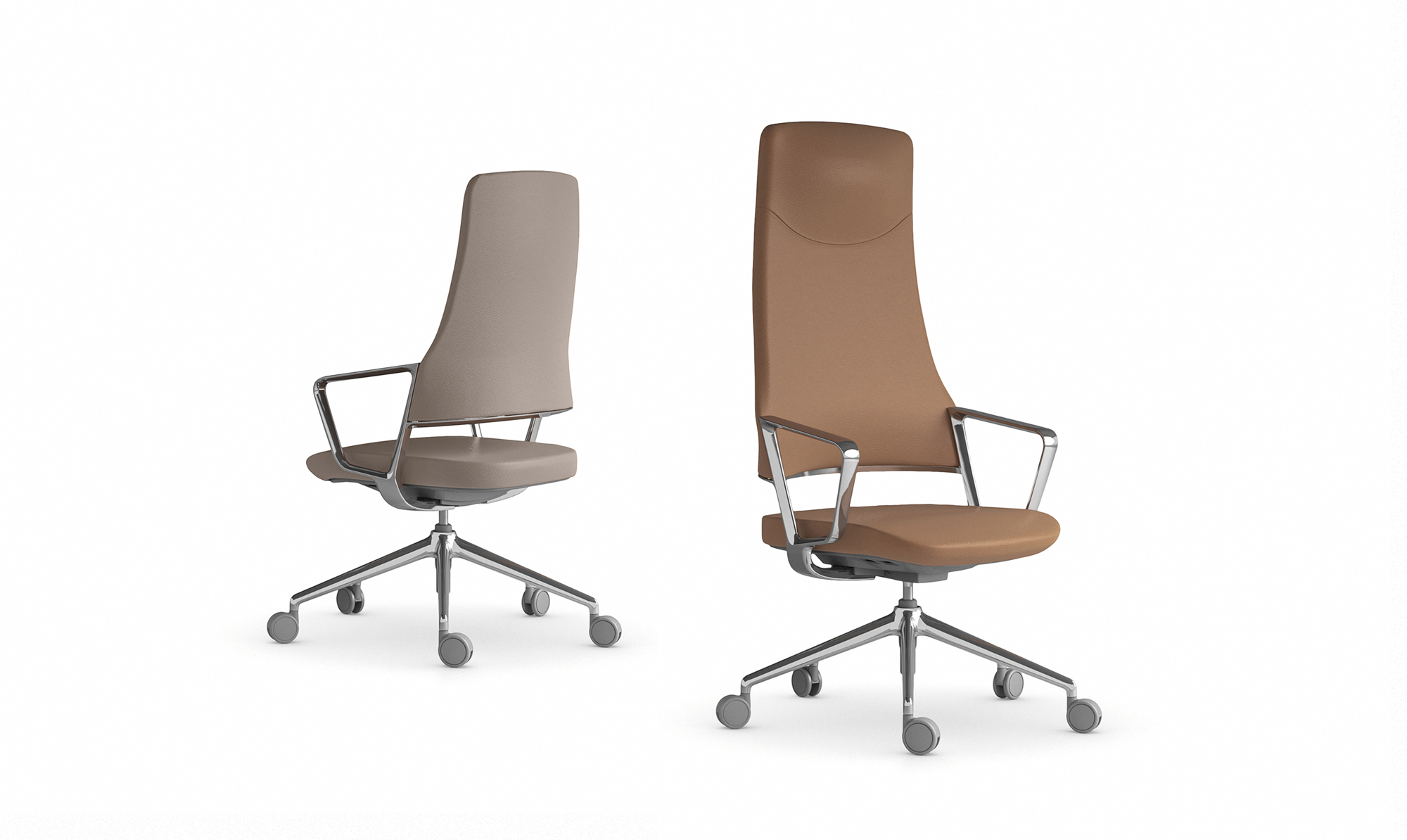 Persona insight
Designed for users who appreciate the high-finish details and final aesthetics, Aventador chair showcases meticulous craftsmanship in every curve and contour. This ensures not only a visually appealing chair but also a comfortable seating experience. Whether it is used in a professional office, a home study, or any other work environment, the Aventador chair is designed to elevate the user's experience. It not only looks good but also prioritizes comfort, allowing individuals to work or sit for extended periods with ease.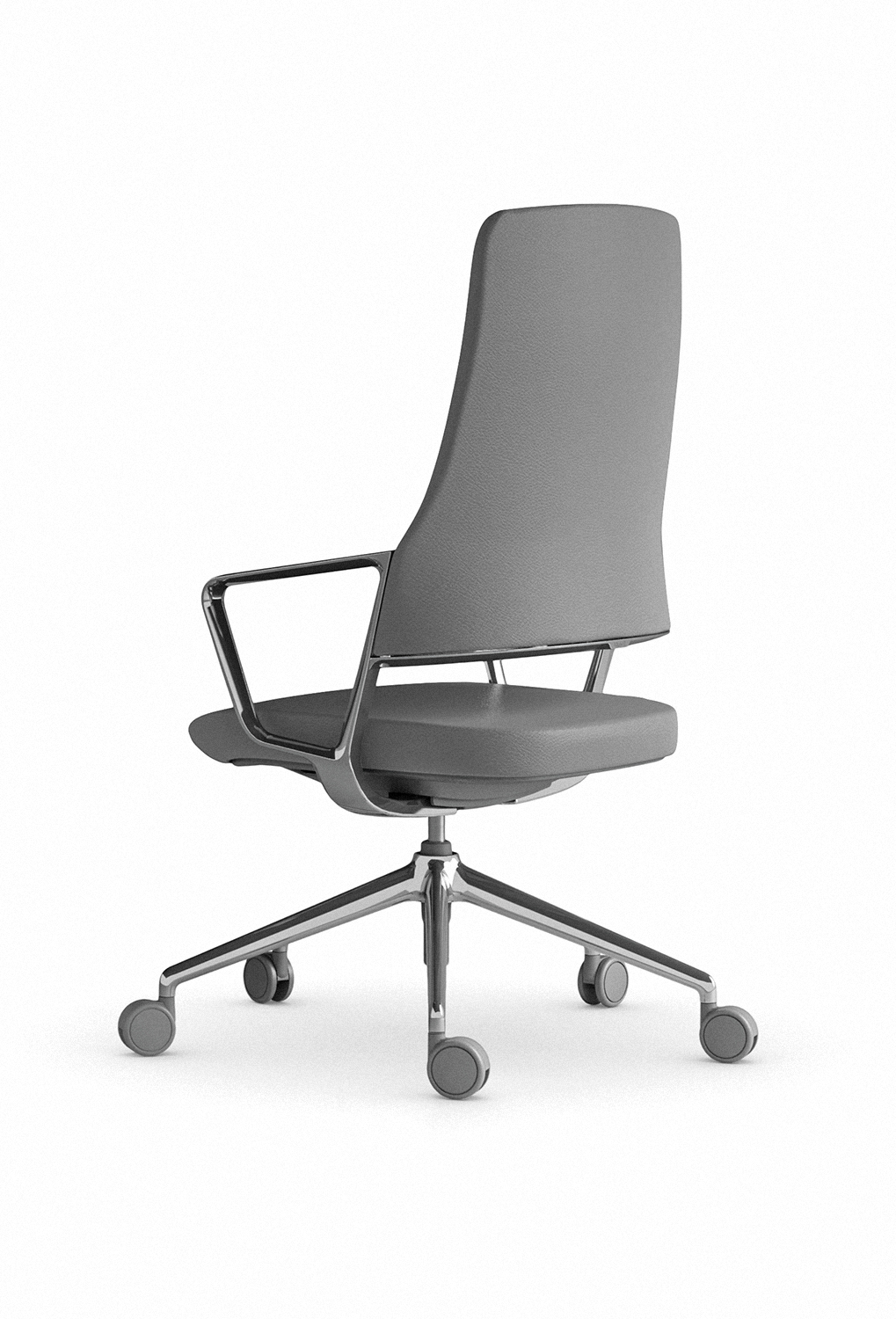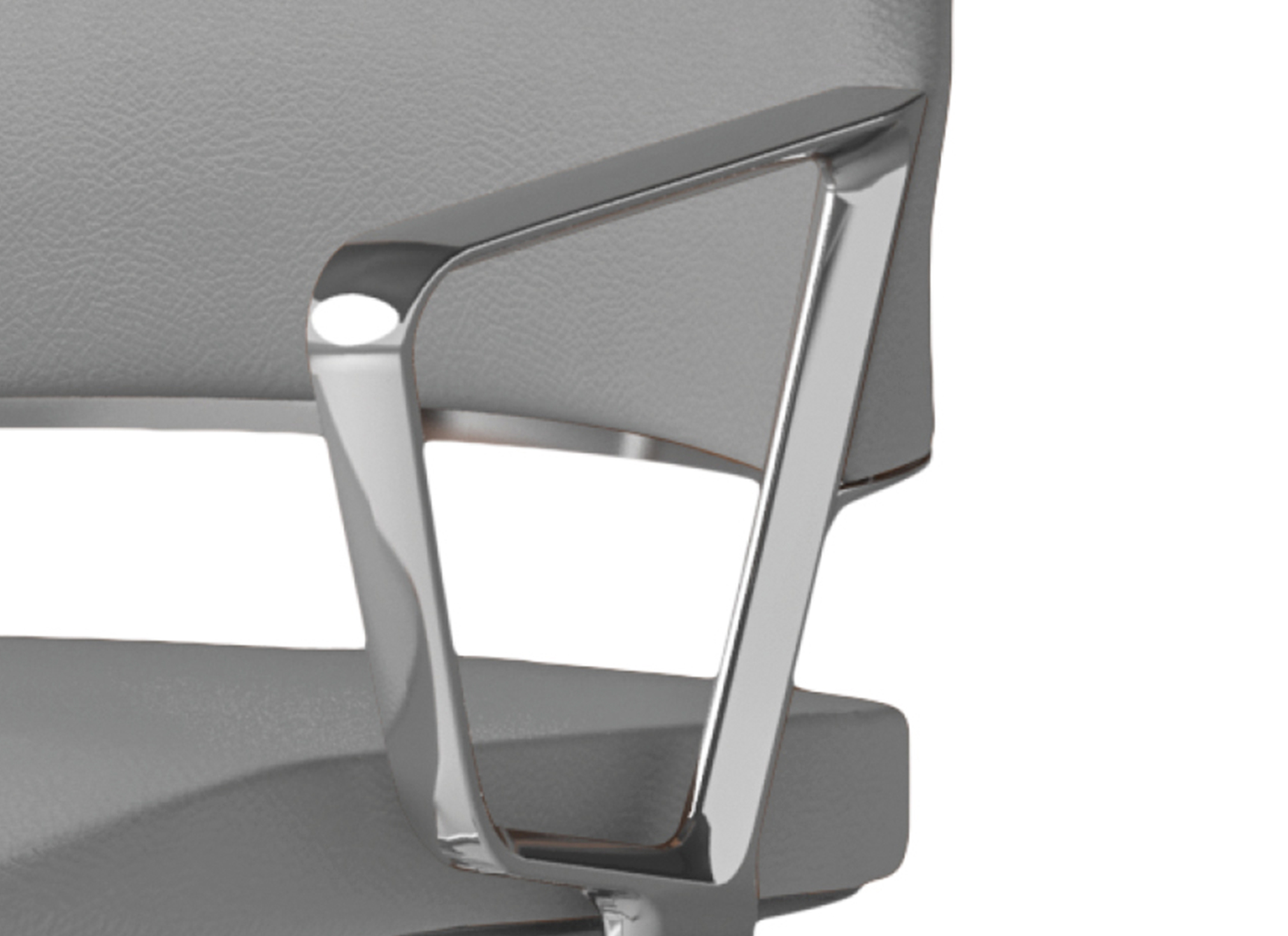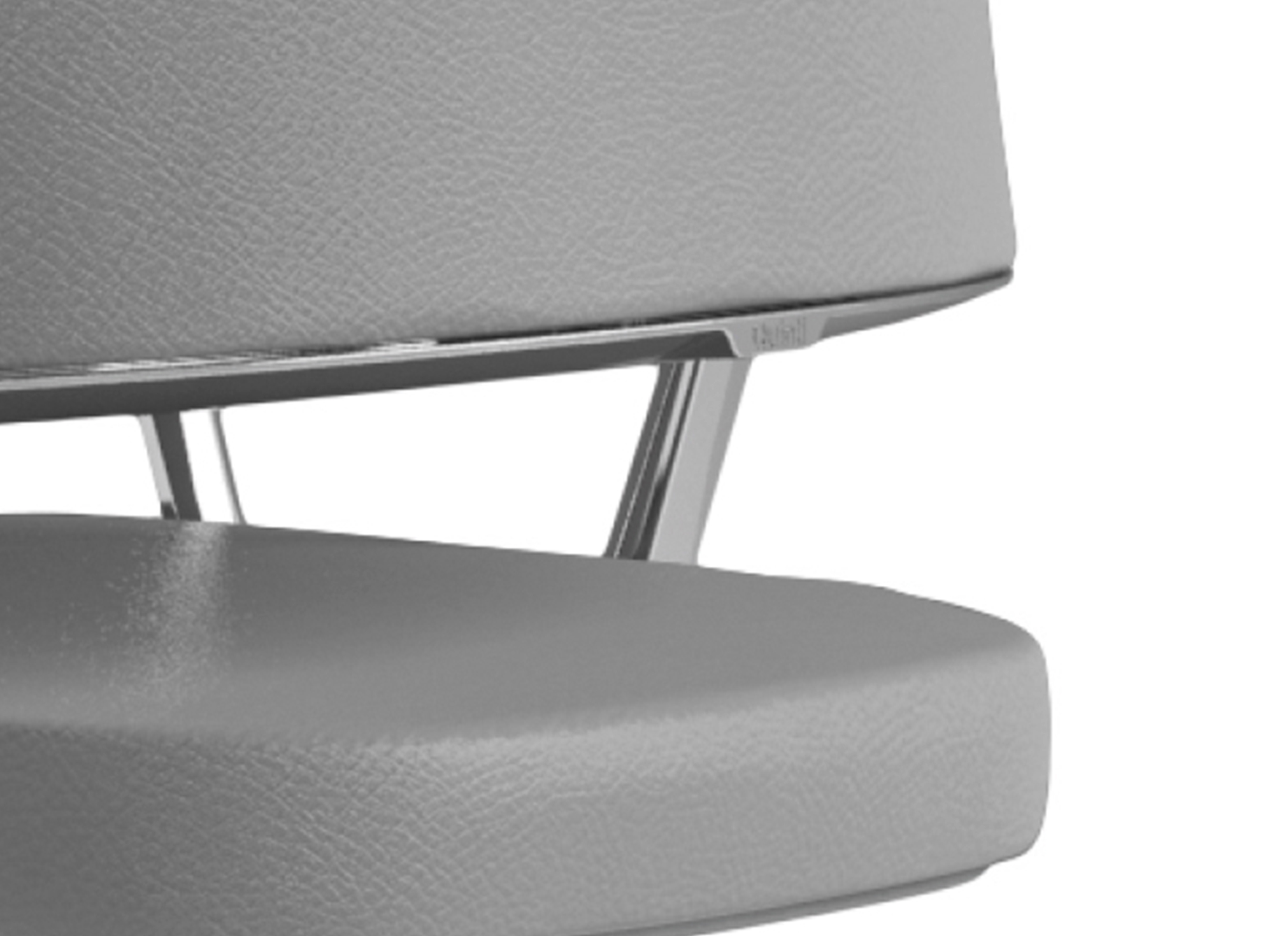 Our role
We have seamlessly integrated advanced ergonomic components into Aventador, ensuring a cohesive blend of technical excellence and aesthetic appeal. From its polished chrome accents to meticulous attention to detail, every aspect of the chair has been carefully analyzed, highlighting the importance of both form and function in the product design.
Alegre Design has accompanied Quinti throughout the entire process, from industrial design to manufacturing.