Noom Stool
Fusion between tailoring and 3D technology
Product

Noom Stool

Customer

Actiu

Sector

Office

Services

Product Design


Awards

2019 EPDA
Noom stool is conceived as a link. A connection between different spaces, wether they are designed for work, waiting areas or restaurants. The limits between spaces are softening.
Product

Noom Stool

Costumer

Actiu

Sector

Office

Services

Product Design


Awards

2019 EPDA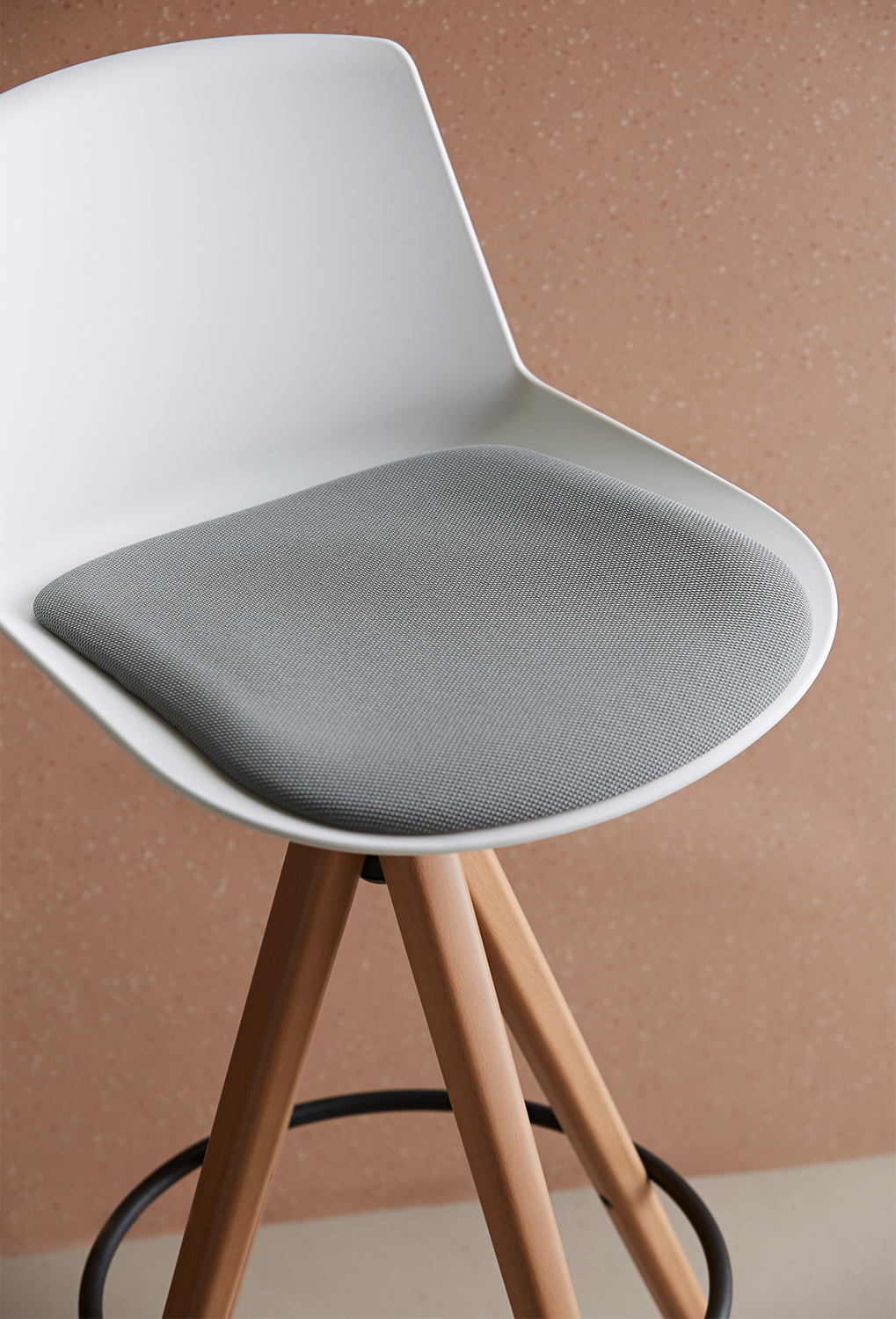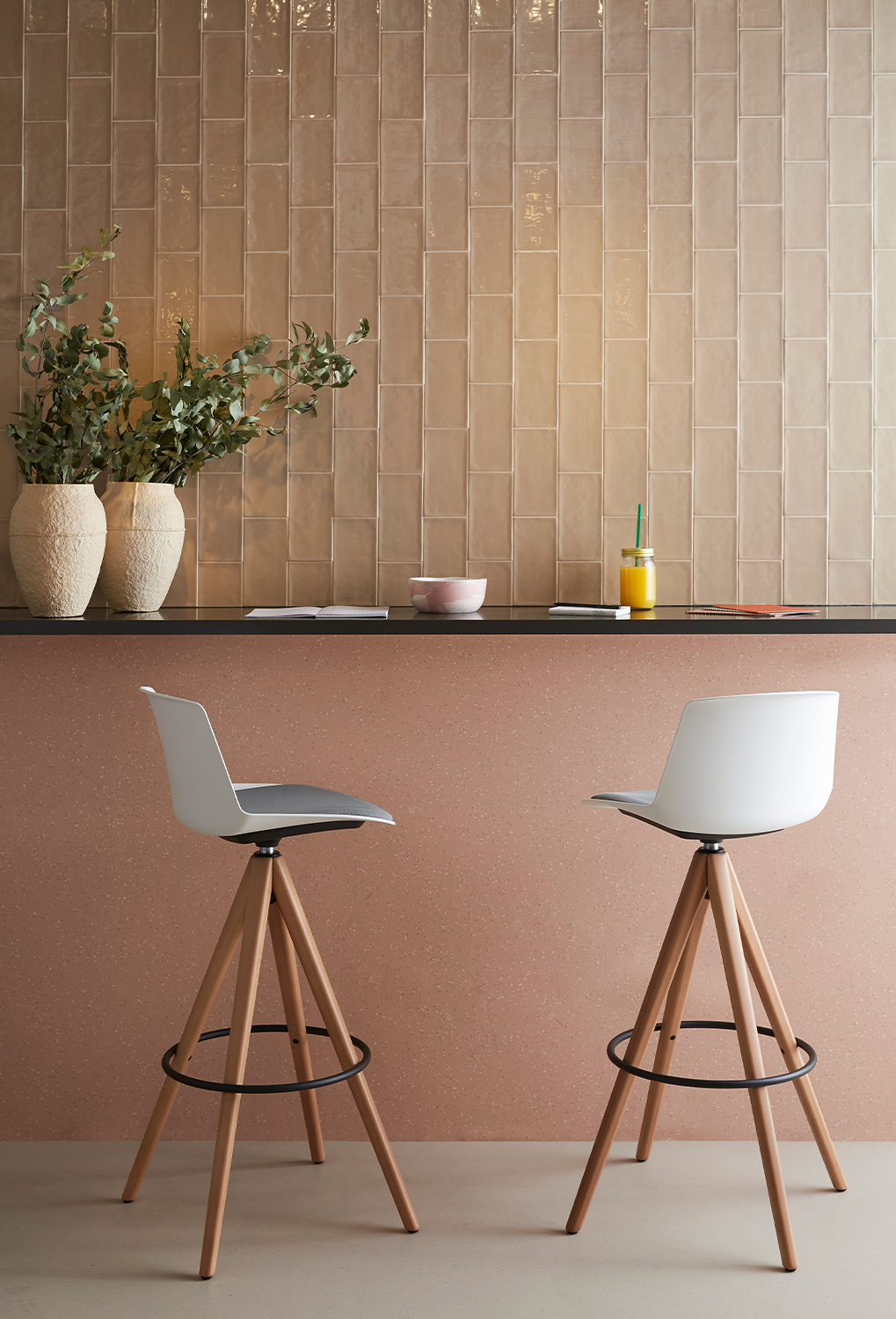 Its visual and structural lightness, together with its comfort and its kind aesthetic, opens the door to any space Noom fuses artisan upholstery with 3D patterns and seams technologies, It created and unprecedented geometry from a soft and back to front design capable of generating new sensations in all kinds of spaces.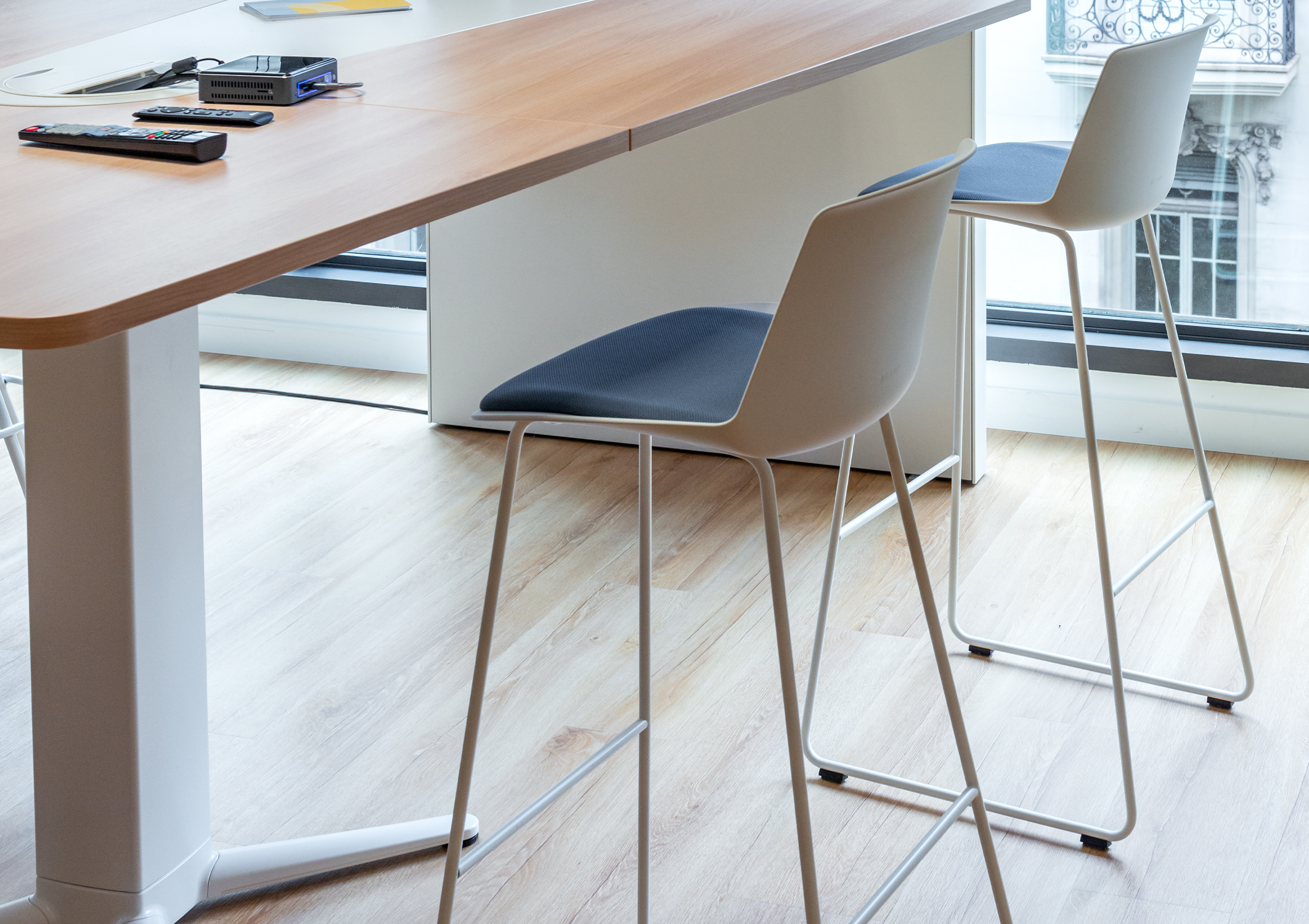 Hotels are being used often as a professional environment whereas work spaces foster well-being.
The fusion between tailoring and 3D technology that defines this design has been recognized with a 2019 European Product Design Award. Working at height-adjustable tables is a must for people's day-today work, which not only boosts productivity but also has a positive impact on health. The Noom stool range includes high chairs that help to implement new working models that are based on people´s collaboration, well-being and development.
Hotels are being used often as a professional environment whereas work spaces foster well-being and, therefore, they need furniture that can attend people's guests, regardless if they want to relax, enjoy other people's company or keep up to date with their professional commitments. And Noom stool created an optimal solution.
The Noom collection brings together the best of both worlds. And its design, with its singular folded silhouette, adapts itself to the specific requirements of a stool. It is an ergonomic and versatile piece that looks after the user's back and posture.  It is manufactured by Spanish company Actiu.
According to the furniture manufcturer, Noom stool's colour range helps them create and accompany environments that have different philosophies, whether an informal space or a more serious and corporate environment. Everything is possible. Furthermore, thanks to the available colours for its frame, structures, and upholstery, the collection offers extensive personalisation options.
We provide knowledge to our clients. Our goal is to create products that evolve hand in hand with design and technology creating advanced solutions that improve the user's experience, ergonomics, and efficiency and that bring something innovative and new to our client's product and services catalogue.