System One Display
Streamlining information and enhancing safety on two wheels
Product

System One Display

Customer

Alegre Design

Sector

Mobility

Services

Product Design
Trend Research
System One Display combines multiple features into one display for a better flow of communication between the motorcycle and the rider.
Product

System One Display

Costumer

Alegre Design

Sector

Mobility

Services

Product Design
Trend Research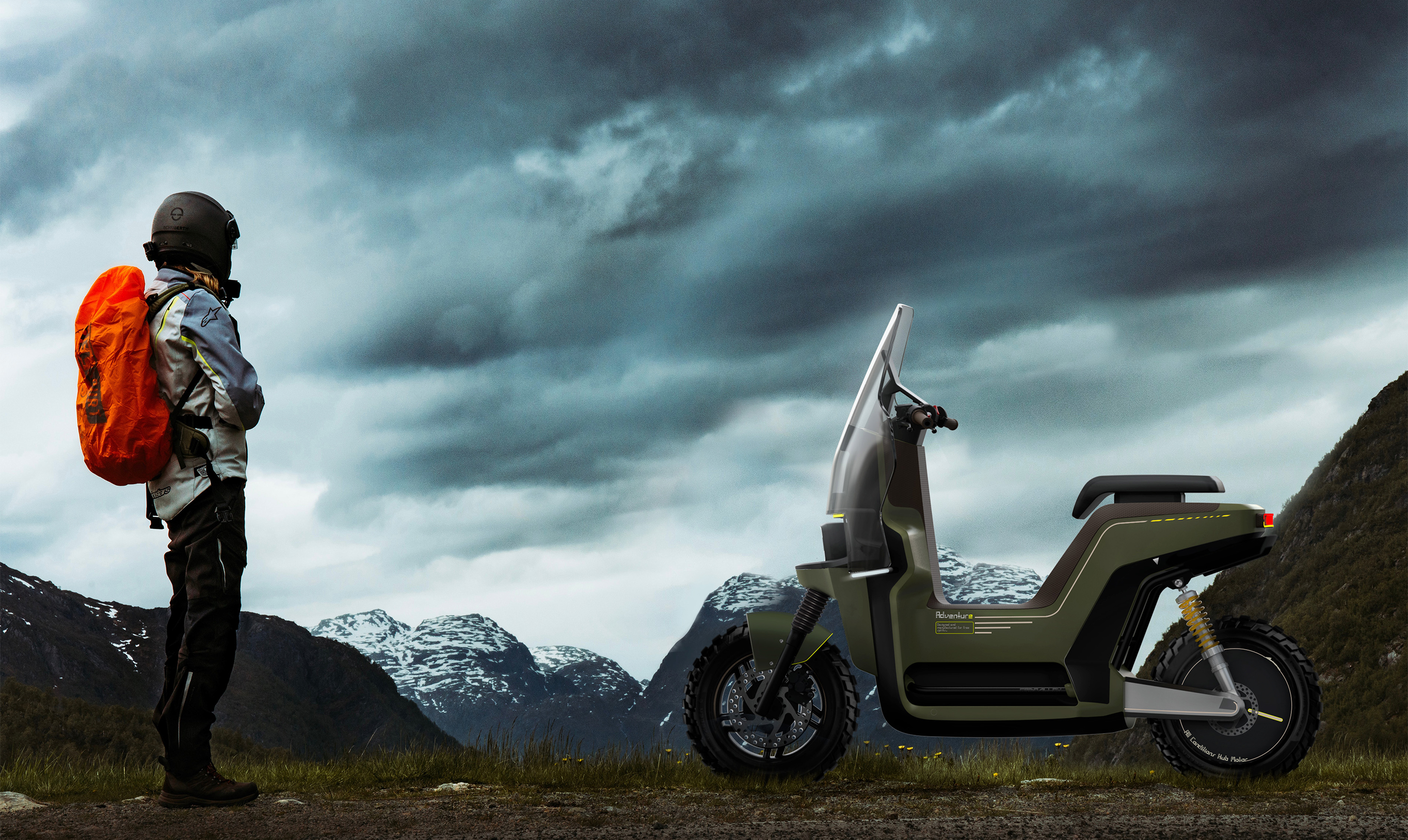 Prioritizing the most important information
Through our work with System One we have identified key opportunities to better improve the riding experience.
With the rise of technology, riders of motorcycles today have access to numerous devices to aid them in their rides. GPS, instrument panels, battery indicators, and more have become common features for modern motorcycle riders. However, having multiple displays can lead to distractions and an overwhelming amount of information to manage while riding. System One Display which combines all of these features into one, providing a better flow of communication between the motorcycle and the rider.
With modes such as OFF ROAD, ROAD, and ECO, the display updates accordingly, providing the rider with the relevant information for each mode. The handlebar of the motorcycle is equipped with backlit switches, allowing the rider to control the display without having to take their eyes off the road.
The UI of the System One Display is designed to show only the necessary information while riding. Vital data is displayed at a glance, with graphics designed to effectively communicate information to the rider. The display prioritizes the most important information, making it easily accessible to the rider at all times allowing for a simplified and intuitive experience.
Adapting to the rider's position
One of the key benefits of the System One Display is its focus on rider safety. Its design is based on the principles of User Experience (UX) and User Interface (UI). The display ergonomically adapts to the rider's posture while riding, allowing them to focus on what's ahead.
Moreover, it has the ability to switch between modes with just a simple gesture on the handlebar, the rider has access to crucial information precisely when they need it. The display's cockpit is designed to reduce the number of movements required to perform each action, ensuring a real-time user experience. In OFF ROAD mode, the display's hardware is utilized to its full potential, providing advanced driving adjustments and the necessary information for different scenarios.
An intuitive experience to augment rider safety
System One Display represents a new era in motorcycle technology, combining UX and UI design to create a display that streamlines the flow of information between the rider and their motorcycle. With a focus on rider safety, the display provides the rider with the necessary information, settings, and control in a simplified and intuitive manner. Whether riding on the ROAD or OFF-ROAD, the System One Display transforms the traditional motorcycle cockpit into a modern and advanced display, elevating the rider's experience to new heights.