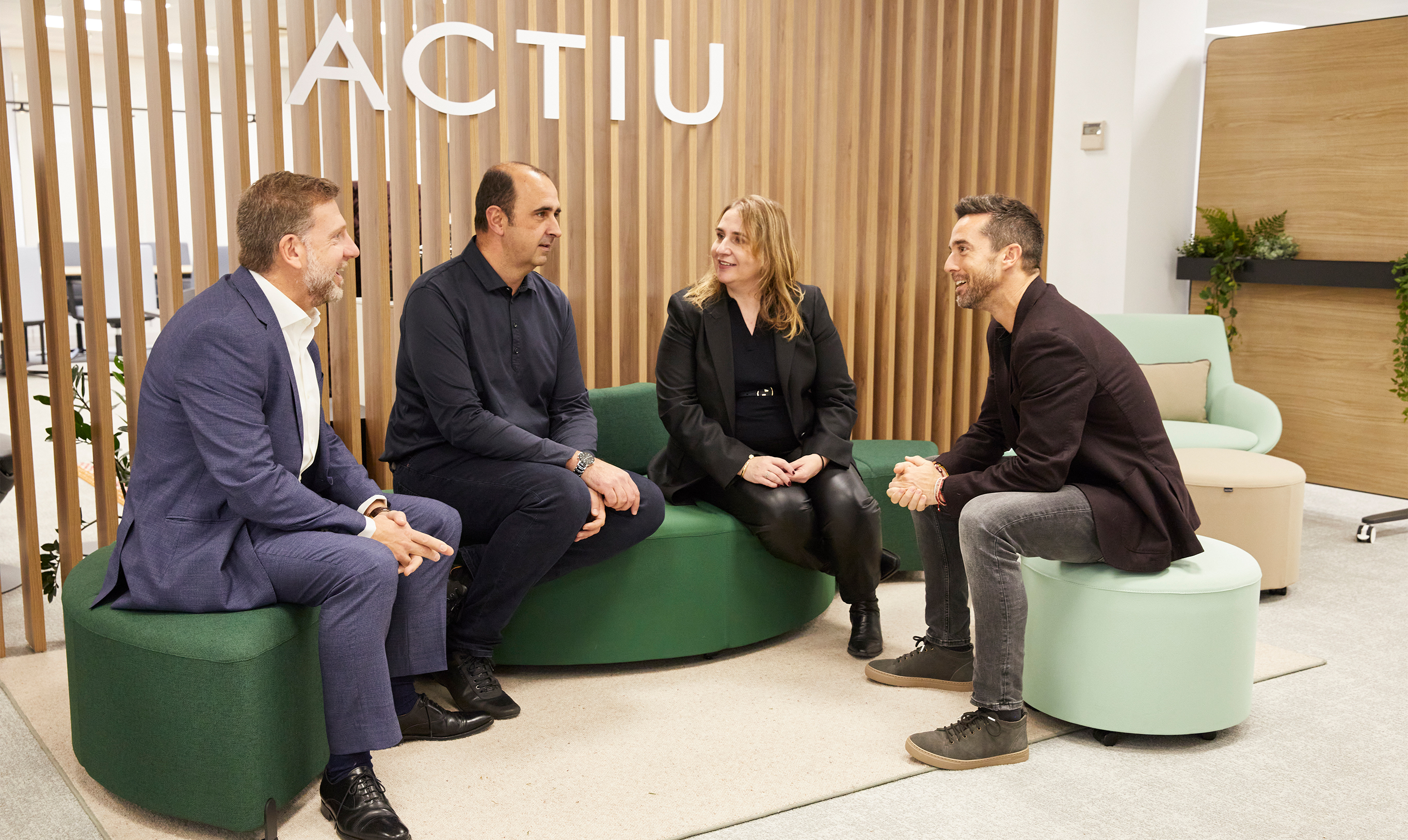 The A+S Work chair that we have developed together with furniture manufacturer Actiu is a light, intuitive and sustainable chair that has been developed with 2030 in mind.
"In Alegre Design, we believe that designers must have the intuition of what people will need in ten years' time. And that's how A+S Work's design process started. Two years ago, together with Actiu, we began imagining what workspaces will look like and need in 2030. And this chair is the result of all our work", explained Marcelo Alegre at Actiu's official presentation of A+S Work in Madrid and Paris.
A+S Work is a piece that stands out for combining innovation, design, technology and ergonomics. And it has people's well-being as a priority.
According to Marcelo Alegre, this chair has been "created from scratch, without any pre-existing components on the market" and it marks the beginning of a new office chair platform for Actiu.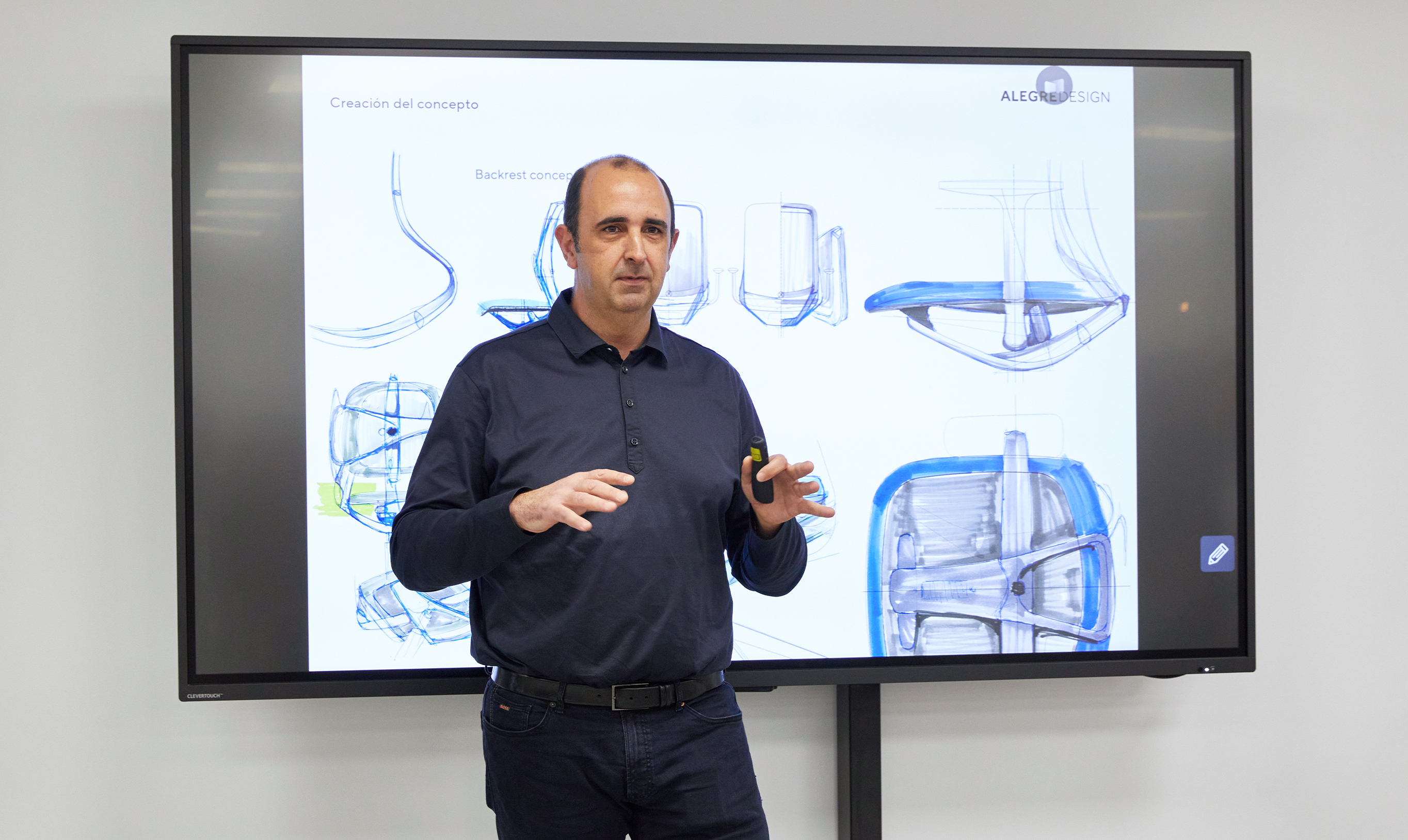 A+S Work's design process has taken into account the strictest international standards in order to broaden the diversity of people who can use it. Also, because of its lightness and timeless design, it can be used to equip corporate offices, home offices and other hybrid spaces.
"This chair is the result of our twenty years of collaborative work with Actiu. It proves without a doubt that Actiu truly manufactures all of its products, not just assembles pieces to create tables and chairs", revealed Marcelo Alegre.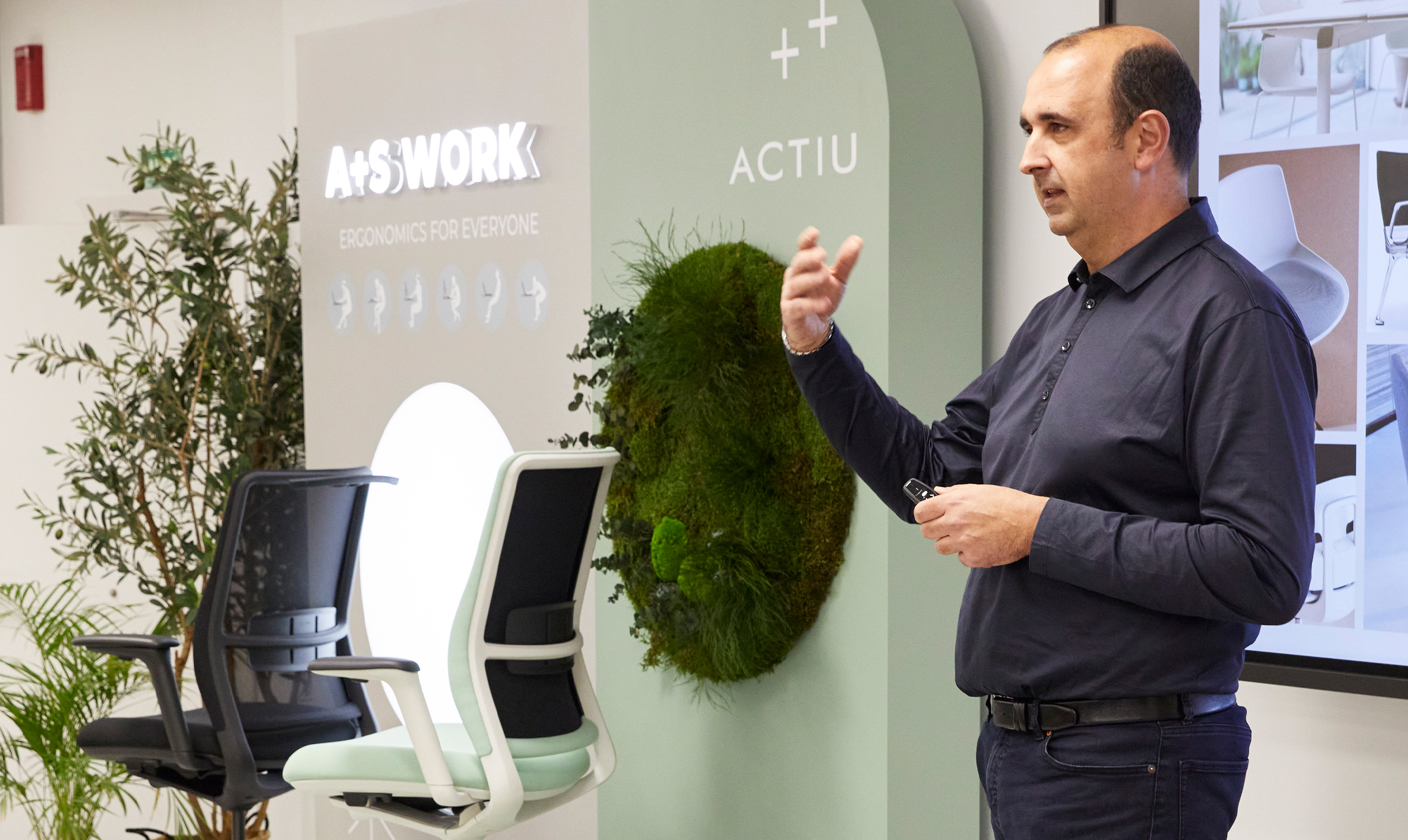 In that sense, its "All in one" synchro mechanism has been patented by the brand. Furthermore, the fact that all its pieces are made entirely of thermoplastic material increases A+S Work's durability and ability to be repaired and recycled, piece by piece.
Vince Berbegal Roque, Actiu's International Development Director, highlighted in Madrid that A+S Work has a strong circular economy component. "All production is centered within a 10-km radius from Actiu's Technology Park in Castalla. We want to lead by example", he commented.
The presentation of A+S Work in Madrid was followed by a panel discussion entitled "Design, Wellbeing and Talent", which focused on tools that help promote positive change in companies. Marcelo Alegre was joined on stage by the president of IFMA Spain, Enrique Carrero, and MAPFRE's Prevention Deputy Director, María Jesús Serrano.