The physical and digital spheres are increasingly inextricably linked. We go about our day permanently connected to the world wide web through our smartphones, tablets, and laptops. This new phygital way of life is affecting all industries, sectors, and markets.
The mobility industry is also entering a new area in which mobility solutions with extended uses will lead the way to the future. These new uses expand – both in time and space – the relationship established between the object and the user.
That connection is, therefore, maintained beyond the time that the object is in use, both before and after the phygital contact between the person and the product. This allows mobility solutions with extended uses to integrate seamlessly into new hybrid environments that are becoming increasingly important in our everyday lives.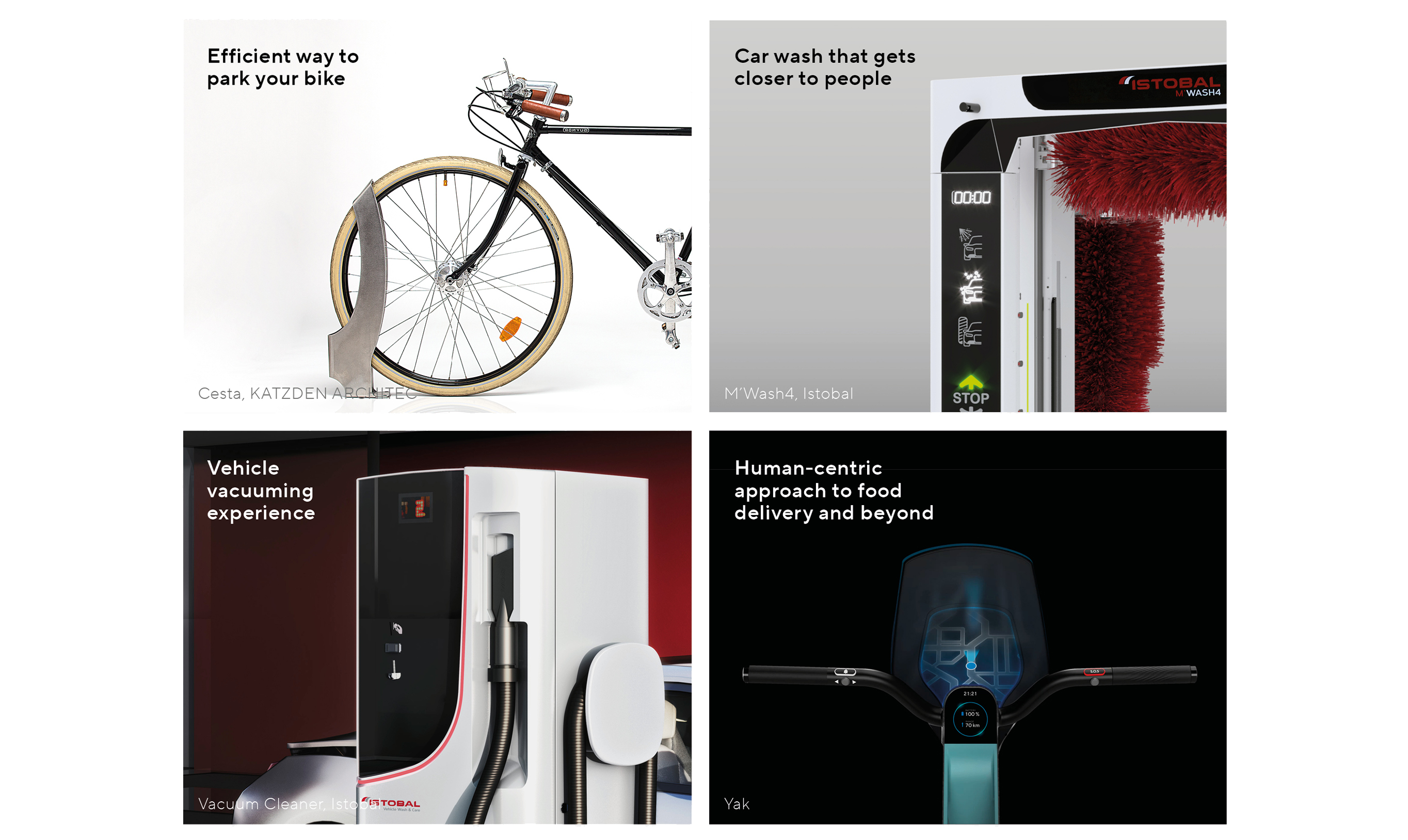 Our work at Alegre Design can be summed up in one simple phrase: "designing is the intuition to create what people expect". And our decade-long experience in smart mobility projects all around the world has made it clear to us that mobility solutions with extended uses are the way forward.
Over the past ten years, we have created phygital products for the global mobility industry. In Japan, we designed, together with Docomo and KATZDEN ARCHITEC, the entire bicycle rental system that is currently used in several Japanese cities.
In Europe, we helped define the experience of the new Istobal car wash centers, along with the design of their new product ranges.
In the United States, we have created different mobility devices to improve the user's experience during the process.
We strive daily to anticipate emerging trends and create products that, by combining design, innovation, and industrialization, can be launched to the market in order to meet people's needs, whether present or future.