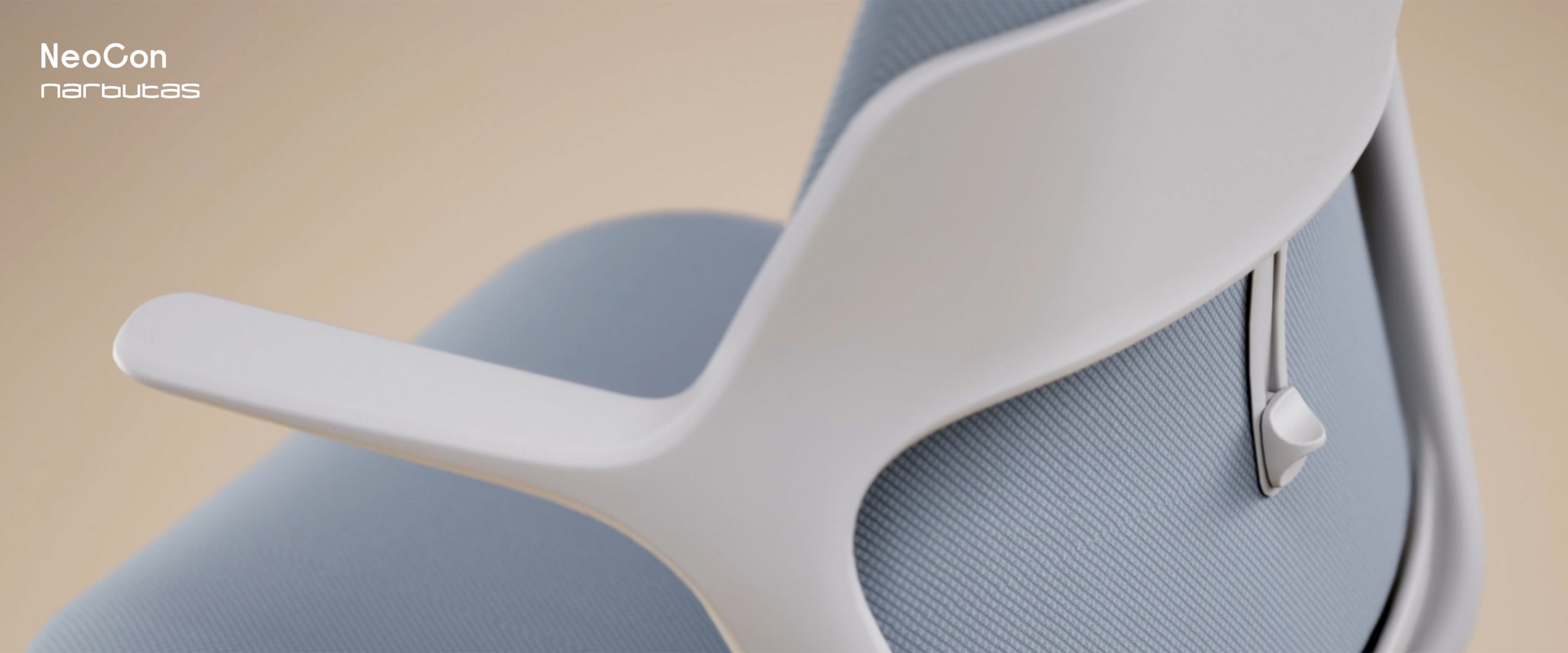 NeoCon, one of the largest office furniture exhibitions in the US market, is an event that we always take into account when planning our international calendar. This year this event had a special meaning for everyone at our studio: OFY, our fist collaboration with Lithuanian manufacturer Narbutas, was displayed on an international event.
Narbutas invited our CEO and founder, Marcelo Alegre, to join the brand and other designers on their completely renewed and permanent showroom, located in the same building as NeoCon itself, The Merchandise Mart in Chicago (USA).
NeoCon is an event of great significance for the office furniture industry and attracts manufacturers, dealers, architects and designers from all over the world. Therefore, it was a perfect showcase for Narbuta's new office chair.
OFY stands for 'Only For You'. It is a professional chair that flows through corporate and hybrid spaces. Its design begins with a minimal plastic frame that is highly versatile and dynamic. OFY has been conceived to be visually simple so that it can be integrated into all kinds of spaces and to protect the user in their day-to-day life. Its design, size and finishes open the door to a wide variety of settings. 
We have used our more than 20 years of experience to define what kind of furniture would be functional not only in the office but also in new hybrid workspaces. Furniture needs to be long lasting, have a robust structure, a modern look and timeless design. We created the OFY chair according to these principles. And to make sure that it ensures the user's health and comfort in every work situation.
During the NeoCon event, Nabutas unveiled a total of fourteen new products, with OFY being among them.