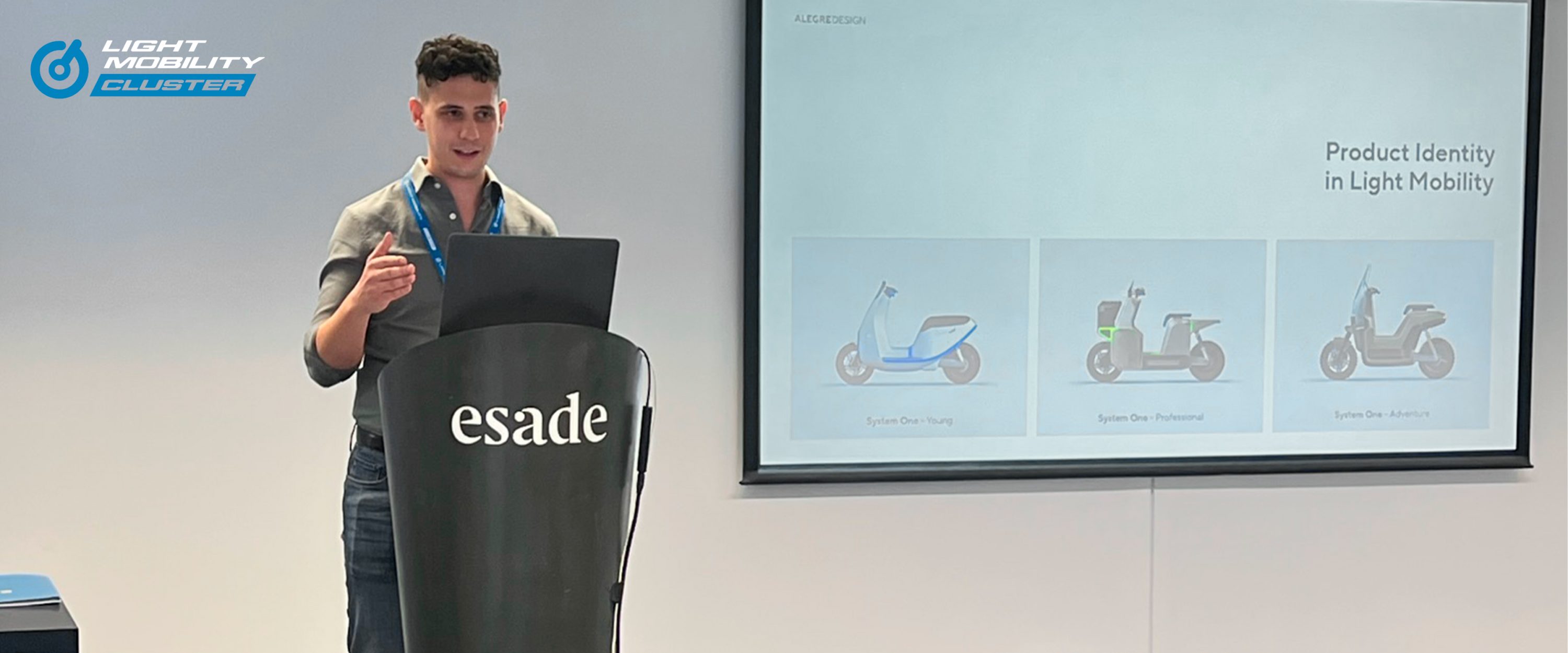 Alegre Design has become a member of the Spanish Light Mobility Cluster. Our strong commitment to the mobility industry and the projects we have undertaken for companies within this sector have led us to join this organization.
The Light Mobility Cluster represents the entire value chain of two-wheel vehicles and light mobility solutions. Currently, it brings together 90 member companies, with a combined turnover exceeding 900 million euros, over 5,900 employees, and an export volume of 85%.
The primary objectives of the cluster are to foster innovation, facilitate internationalization, provide training opportunities, promote business networking, and closely monitor technological advancements in the global market to adapt to changes effectively.
On June 13th, during the Annual General Assembly of the Light Mobility Cluster, Alegre Design officially became a member. During the event, our Head of Mobility, Jorge Paez, had the opportunity to present our methods and projects in the mobility industry. One key aspect highlighted in his presentation was our dedication to creating impactful, intuitive, and cohesive product experiences through our product identity approach.
Product Identity plays a vital role in the mobility sector, particularly for companies operating in saturated markets. Our approach differentiates our clients by offering unique and recognizable products, helping them stand out in competitive markets and fostering trust and loyalty among customers. By maintaining consistency and coherence in their brand messaging and visual elements, our clients enhance brand recognition and reinforce their values. This, in turn, allows them to successfully expand into new markets, leveraging their established brand equity and customer trust.
Alegre Design remains committed to shaping the future of sustainable light mobility. By leveraging our expertise in product identity and innovation, we aim to create impactful solutions that enhance the mobility experience. We look forward to collaborating with like-minded partners and driving the advancement of light mobility into a brighter future.
Check YLUM, our last project in Product Identity and System One were we define an entire unified platform of electric vehicles (EV).