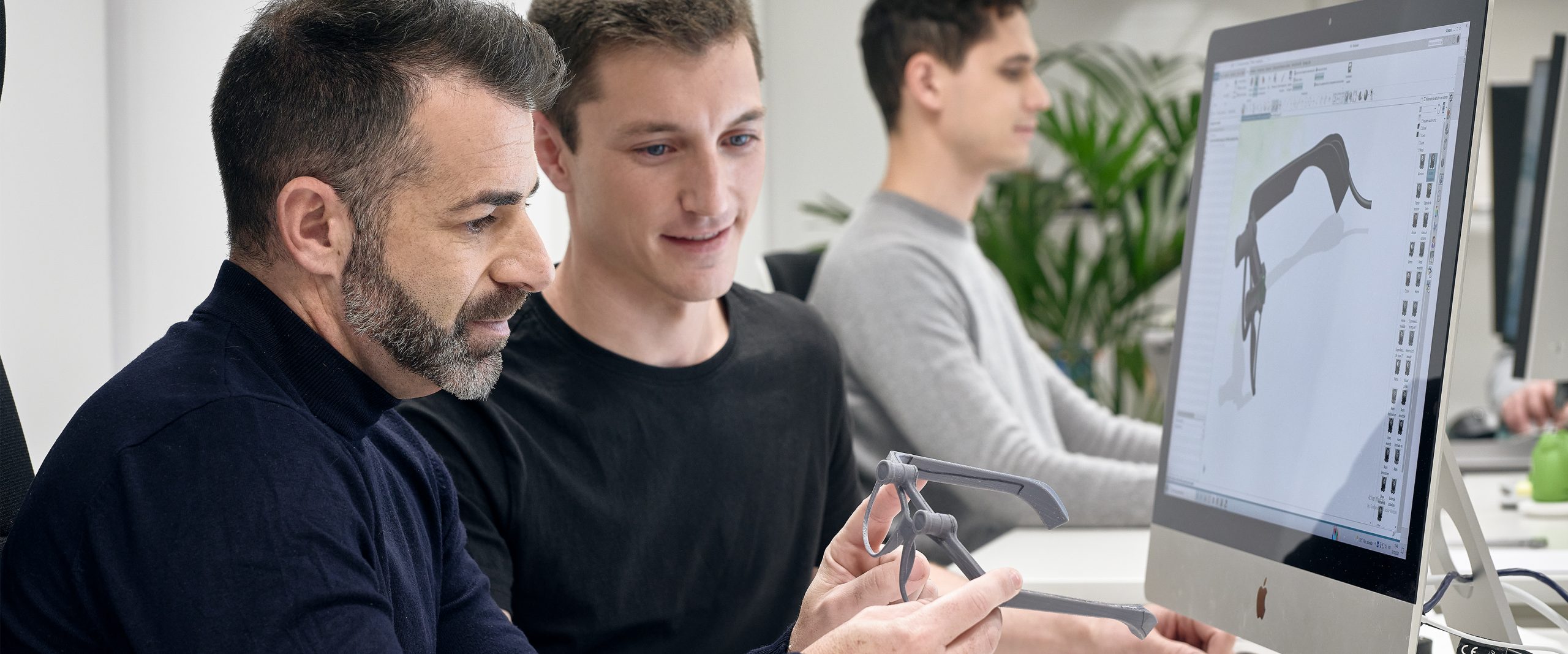 Global industrial manufacturers are increasingly leaning towards design. Many companies around the world can be classified as Original Equipment Manufacturers (OEM), specialized in technical solutions, and Original Design Manufacturers (ODM), that apply their own design to their products. But now, there is a new type of company that is gaining importance: Original Brand Manufacturers (OBM).
That is, an equipment manufacturer that has decided to incorporate design to create innovative products with brand value, supported by an extensive industrial experience, that make people's lives easier. Alegre Design has been working for years with original brand manufacturers and our CEO, Marcelo Alegre, explains what this collaboration between design and industry can improve the brand and its products
OEMs turn to design studios to open new markets
We are a design studio specialized in creating value for brand through products that build on the industrial standards that the company has developed and mastered for years. Also, we make sure that all our products focus on people, to improve general well-being.
Design is a tool for change. By highlighting and using companies' know-how, design allows us to create innovative and differentiated products, that strengthen the brand, and give in a new contemporary identity.
We work creating global products by combining design, creativity and user experience.
Design creates value and prestige for the brand
Design has always been a part of their work, but it was focused on process improvement and industrial optimization. But design is much more than this.
With design, with each product, brands multiply their prestige and improve their brand's value for their market while opening the door to new opportunities.
Designers bring a new vision to manufacturers
One of the biggest advantages that a designer brings to a company that needs to redirect their production strategy is a global and comprehensive vision that includes different industries but with one goal: creating products that improve people's everyday lives.
Designers such as the ones on our teams are used to working on different sectors, countries, and markets. Our international projects give us an extensive insight and allows us to help companies position themselves in the market with new products.
Design aligns manufacturing processes with the market's needs
The greatest challenge is aligning and synchronizing design, the company's own manufacturing processes and the market's needs to create the right product at the right time.
That way, we can create an efficient, sustainable, and useful product that can become as popular as possible and help position the brand for it to be recognizable all over the world.