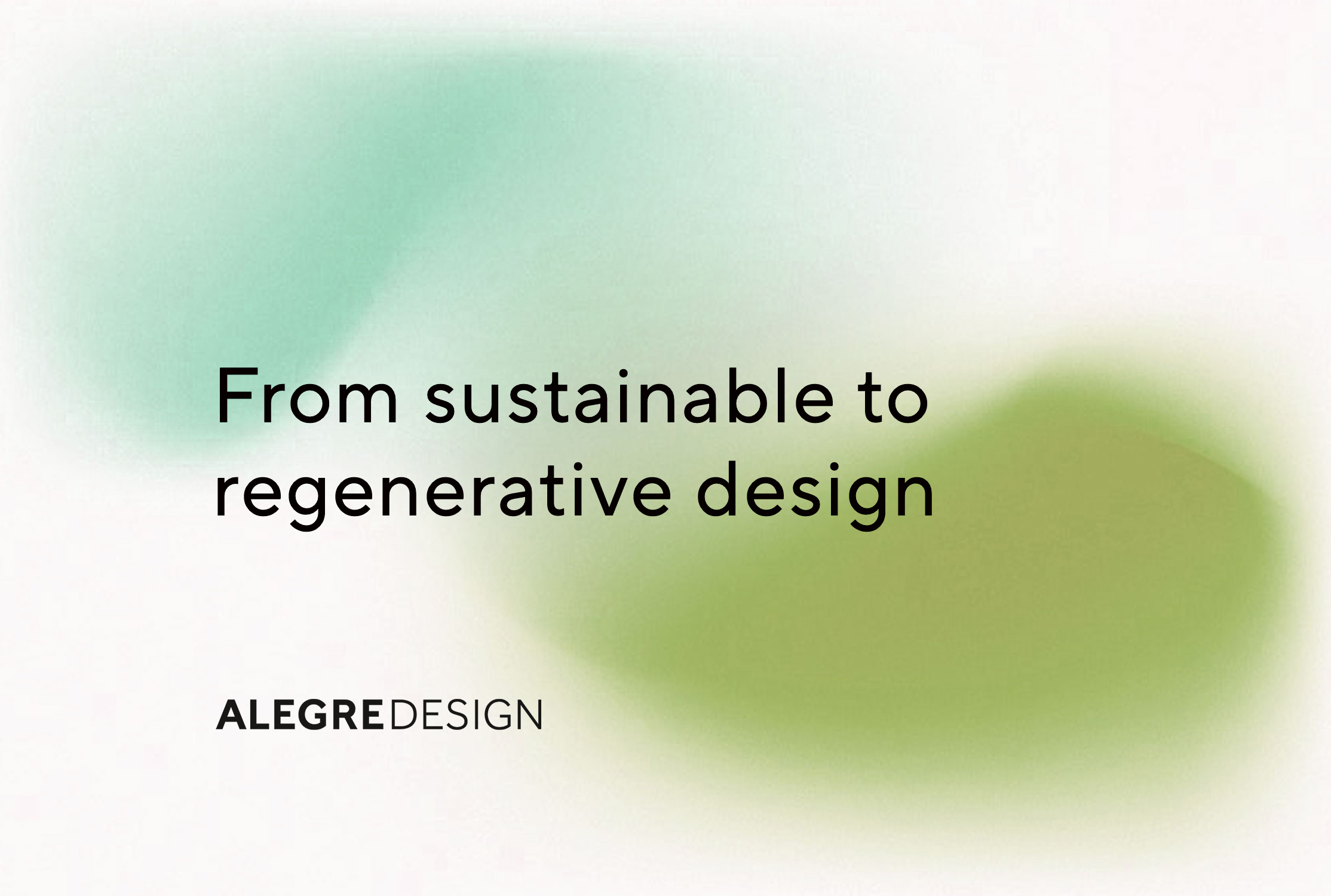 Sustainability is the way. All over the world, new standards and expectations are being set to assess the impact businesses have on their environments, their consumers, and their markets.  
A growing number of companies are pursuing sustainable initiatives, seeking to reduce their impact and to give back. And product design firms need to walk alone that same path.
Companies need a roadmap of principles and actions linked to a sustainable and environmentally friendly lifestyle. Strategies focusing on regenerative design need to take different factors into account:
Full life cycle design
Product design firms must be aware of their impact and strive to mitigate it. For industrial design to be sustainable, it needs to consider every stage of its life cycle. The way materials and finishes are sourced, processed, and achieved can have far reaching consequences, particularly when it comes to disposal. 
For a brand, it is important to examine its supply chain to fin product areas than can be recycled and reimagined into new lines. 
Environmental regulations
To take part in the energetic transition process, product design firms must monitor the latest environmental policies and regulations to guide their strategic decision making and business development. Consumers look to ethical certifications to build reassurance that product purchases are from responsible sources. A clear communication about sourcing, traceability and the conditions of the manufacturing environment are vital to building ethical integrity. 
Ethical ecosystem
By committing to the same social, economic, and environmental values as the customers, organizations can grow while also deepening their sustainability impact. Companies need to transform the corporate culture and set the mission around a regenerative vision.
Conscious consumption
Conscious consumption is the new normal and product design firms are opting for a more minimal, pared-back aesthetic. Consumers expect less obvious extravagance without compromising on attention to detail, especially in terms of sustainability and functionality.