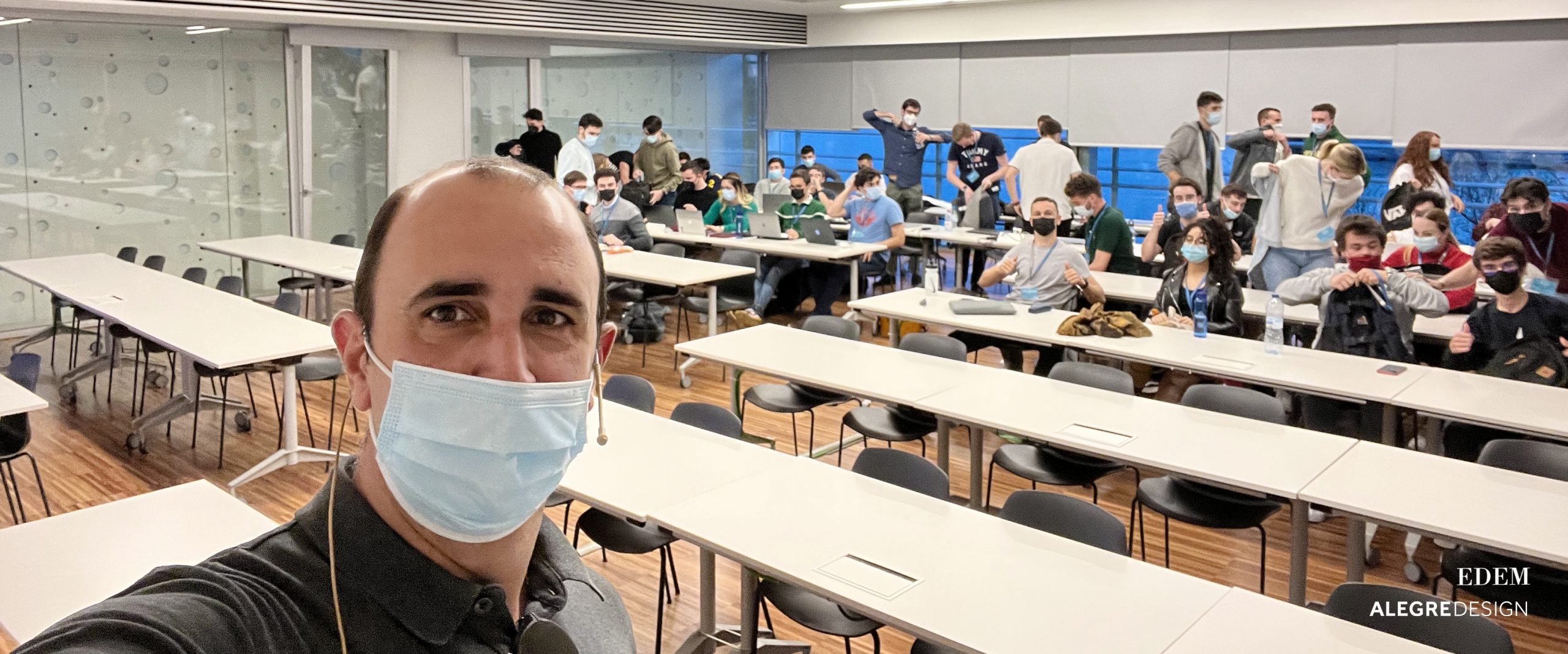 Teaching companies the importance of design and showing students how to start and build up a career in design, engineering and business has been a passion of our CEO, Marcelo Alegre, for over 15 years.
He's been an advocate for the synergies between design and business throughout his career. Now he has shared his insight and Alegre Design's experience with the students enrolled in the BSc in Engineering and Management at EDEM, an officially accredited title by the University Polytechnic of Valencia.
This four-year Grade focuses on the equilibrium between the foundations of engineering & technology and business management. 
As one of the key speakers in the Global Environment and Markets Module, Marcelo Alegre explained how, with design and creativity, our studio has opened new markets all over the world. 
Our Agile Design approached has allowed us to bring innovation, create value and improve people's wellbeing in international markets, sharing knowledge between countries and industries. In that sense, Marcelo Alegre has given them a new perspective on design's ability to make companies grow and expand.
For the last 15 years, Marcelo Alegre has taught different courses in institutions such as CEU – Universidad CEU Cardenal Herrera in Valencia (Spain), University Mirail in Toulouse (France) and ELISAVA – Escuela Superior de Diseño in Barcelona (Spain). 
In that product design courses he has also designed and develop products for the education projects. His ability to implement design in any strategy or production process allows him to identify requirements and simplify complex processes in a structured and well-thought-out way, both short-term and long-term.
He sees design as a global concept that not only applies to style, but can and does offer realistic solutions for the product's lifespan. In this way, he comes up with efficient and timeless design solutions, always taking into account emotional, cultural, anthropometric and mechanical factors.
Some of the products in which he has applies his knowledge as a designer and his experience as a teacher are hospitable tables such as Talent for Actiu and educational chairs such as Dida for Federico Giner and Albert for Kassani (Colombia).