Eyesynth
Make it possible to 'see' by hearing
Product

Eyesynth

Customer

Eyesynth

Sector

Consumer Electronic
Healthcare

Services

Product Design
Product

Eyesynth

Costumer

Eyesynth

Sector

Consumer Electronic
Healthcare

Services

Product Design
The World Health Organization estimates that around 280 million people in the world are affected by visual impairment. Of these, 39 million, or 0.7% of the world population, are blind, and 246 million have low vision.
The Spanish company Eyesynth has developed the first glasses that, thanks to an algorithm, convert spatial and visual information into audio that blind people can understand. Alegre Design has collaborated on this project in the formal exterior design and industrial development of these glasses, including in their aesthetics the whole electronic system that makes this historical feat possible.
The tech company Eyesynth was created in Castellón (Spain), with the aim of developing assistive technologies for people with visual disabilities. The result of this intense work has been the Eyesynth glasses and software system, which is made up of a pair of glasses and a microcomputer that processes the information and converts it into understandable audio for the blind.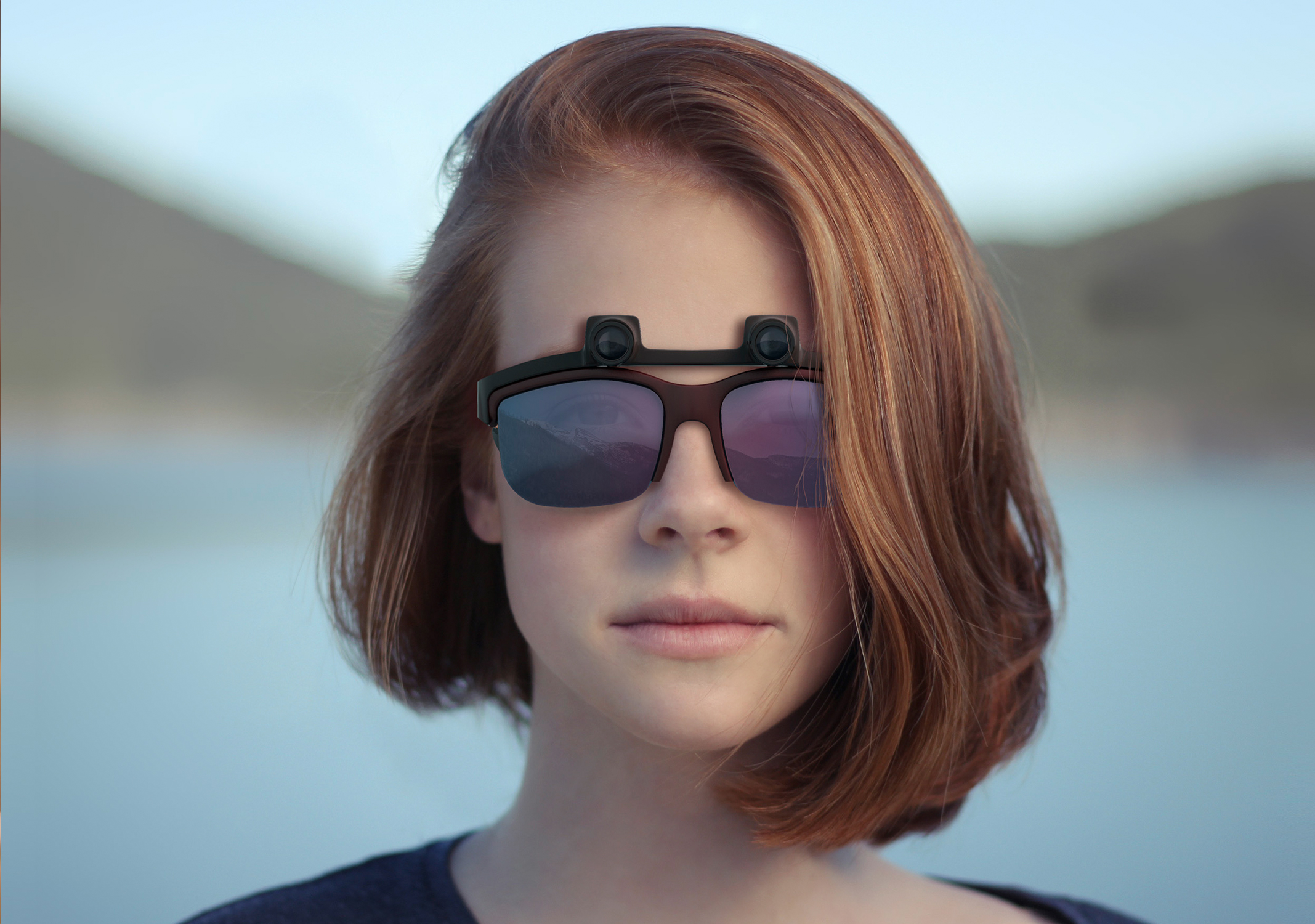 To achieve this, the glasses use 3D cameras and a software algorithm to transform spaces and objects into abstract sound that is transmitted through cochlear headphones (through the skull bone) to the inner ear, which is able to encode it to know information about the size, shape and position of objects within a short and medium distance (up to 6 metres).
Alegre Design studio has been responsible for the exterior design of these glasses integrating the technological device located inside and the auxiliary device that serves as a data processor for the entire system.
We wanted them to be elegant designer glasses, in line with the latest fashion trends, comfortable and offering complete eye protection, as well as incorporating Eyesynth's technology, which was reduced and adapted its size to our design.
This has been a very gratifying project for us because of the satisfaction of being able to contribute to such commendable work and, from a professional point of view and because it fits in with our philosophy of designing everyday objects that help people in their daily lives.
Eyesynth was one of the companies selected by the European Commission's Horizon 2020 programme, which funds research and development projects and their manufacture and commercial application.