Pad chair
The writing pad chair that makes the classroom a safe space
Product

Pad chair

Customer

Federico Giner

Sector

Facilities

Services

Product Design
Trend Research
Pad Chair arises from the reinvention by Alegre Design of the classic writing-pad chair of Federico Giner, a manufacturer of school furniture with more than a century of experience.
This reinterpretation has prioritised the comfort of the student and the new needs of educational spaces, where the emphasis is on communication and teamwork. Maintaining the product philosophy of Federico Giner, this product is loyal to timeless design, resilience, durability and resistance to the passing of time.
Its seat, designed ergonomically, thanks to decades of experience, is manufactured from highly scratch-resistant plywood with a low refractive index.
Product

Pad chair

Costumer

Federico Giner

Sector

Facilities

Services

Product Design
Trend Research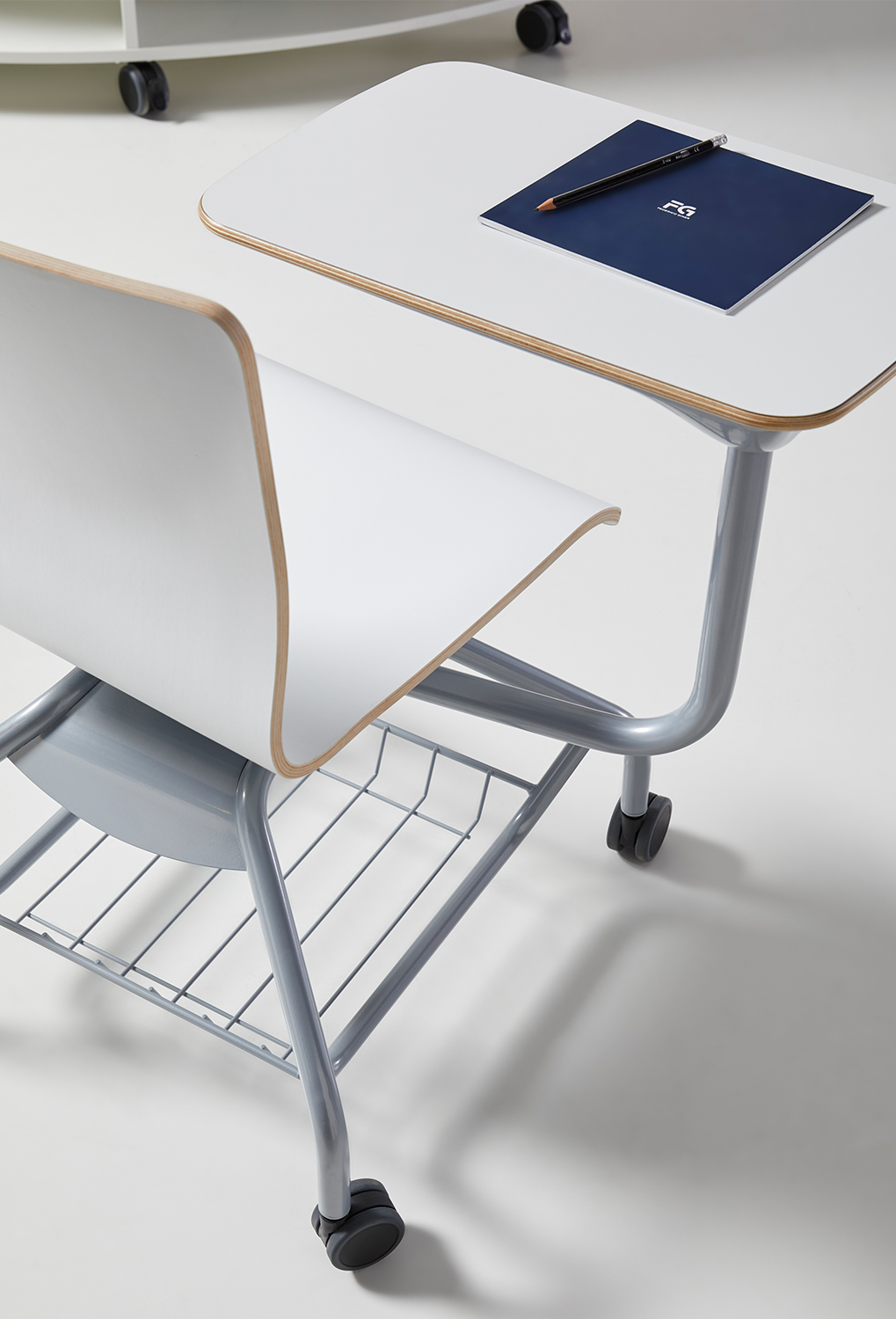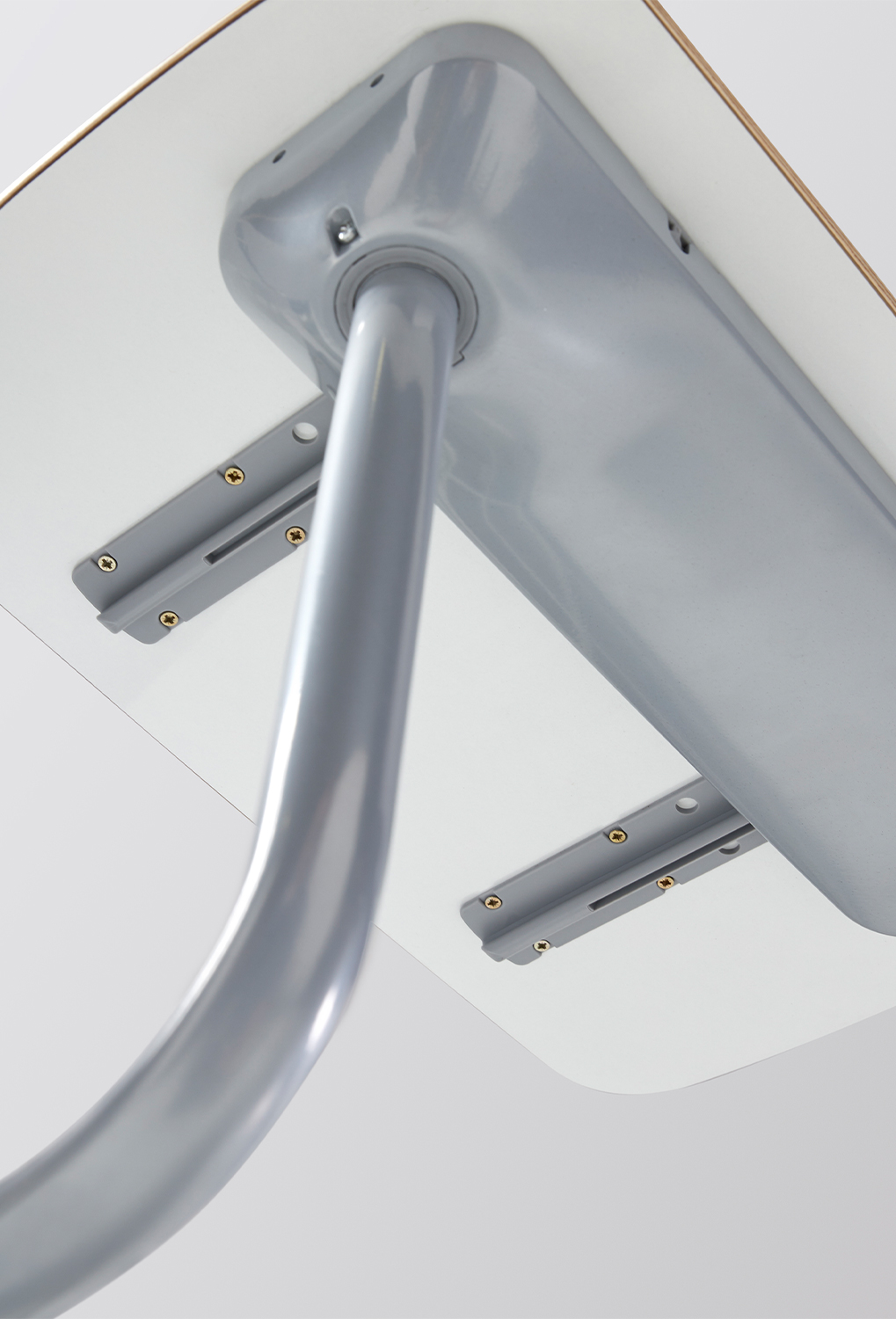 An open space in the lower area facilitates order, comfort and the usability of this product.
In the Pad Chair, the design systems of the chair's writing pad have been designed to maximize its stability and support, thanks to an aluminum injection part with safety rails that prevent fingers from getting trapped.
This technical innovation gives the writing pad the strength and functionality of a static desk, but with a dynamic nature that makes the classroom flexible. The ergonomics of sitting has been redesigned, proposing new curves that provide the user with greater well-being during classes.
An open space in the lower area facilitates order, comfort and the usability of this product.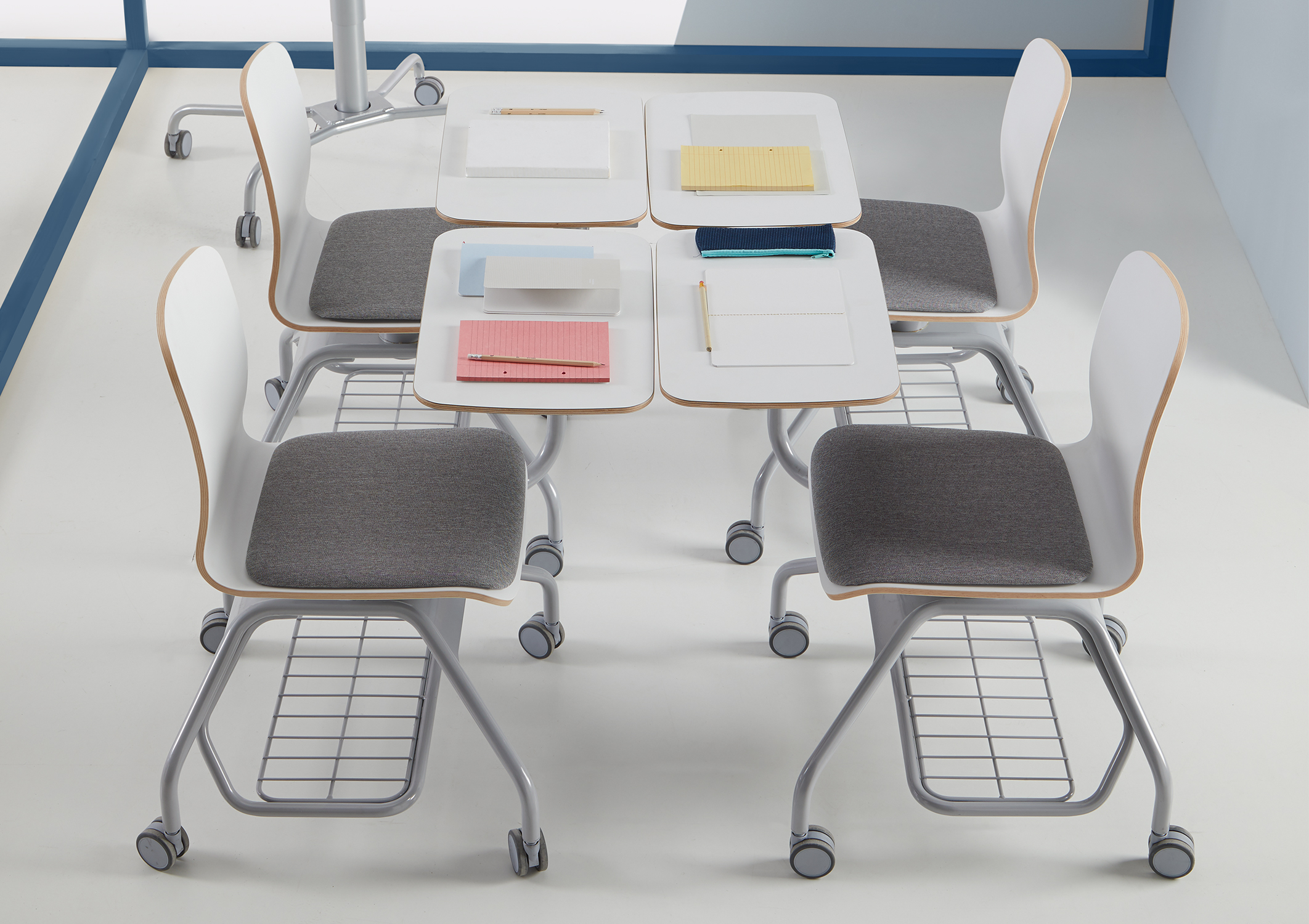 At Alegre Design, we have analyzed what students and teachers are hoping to find in classrooms and have identified the needs of educational spaces for the upcoming school year. The Actiflex Desk line is one of the products that we have also designed for Federico Giner.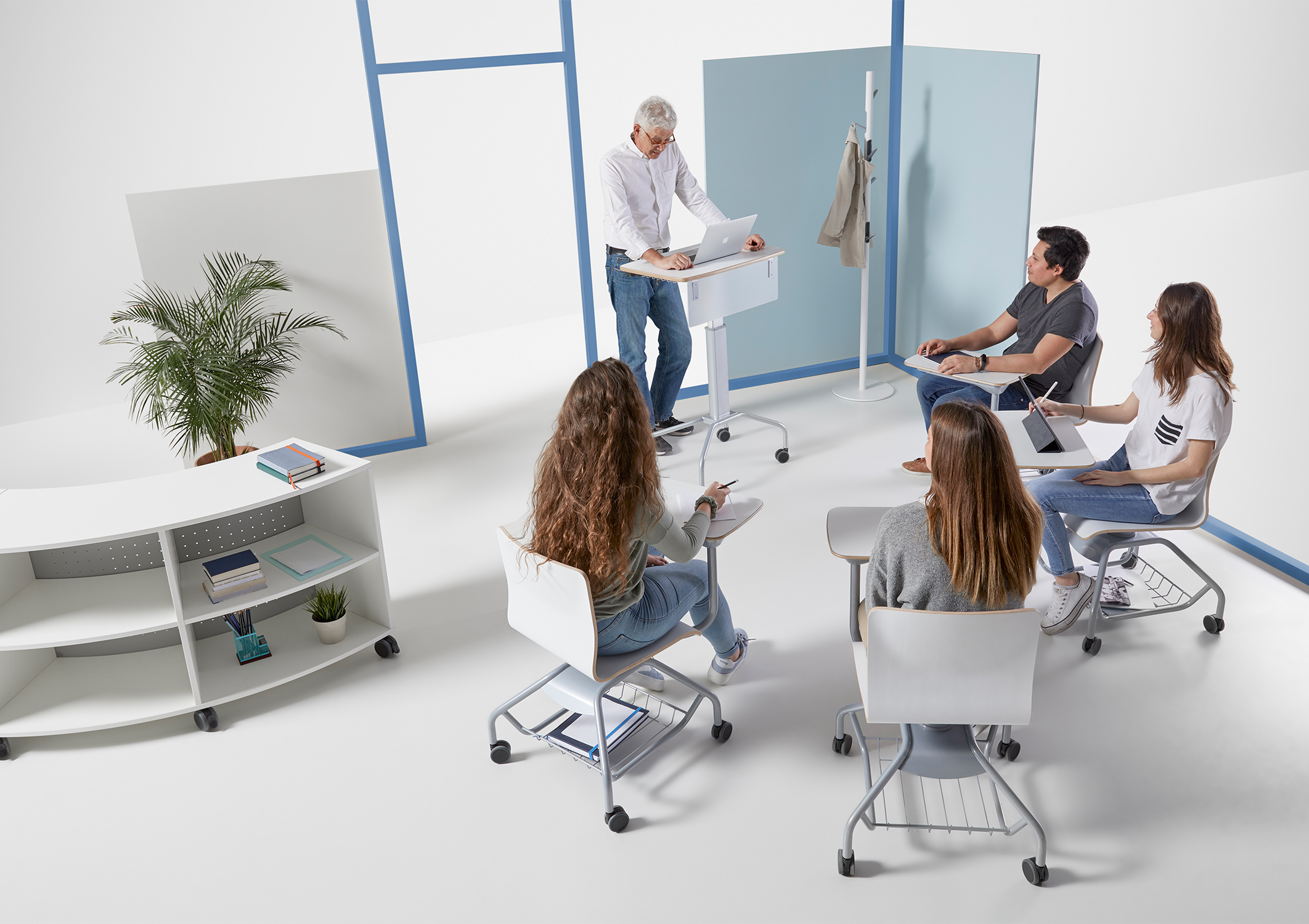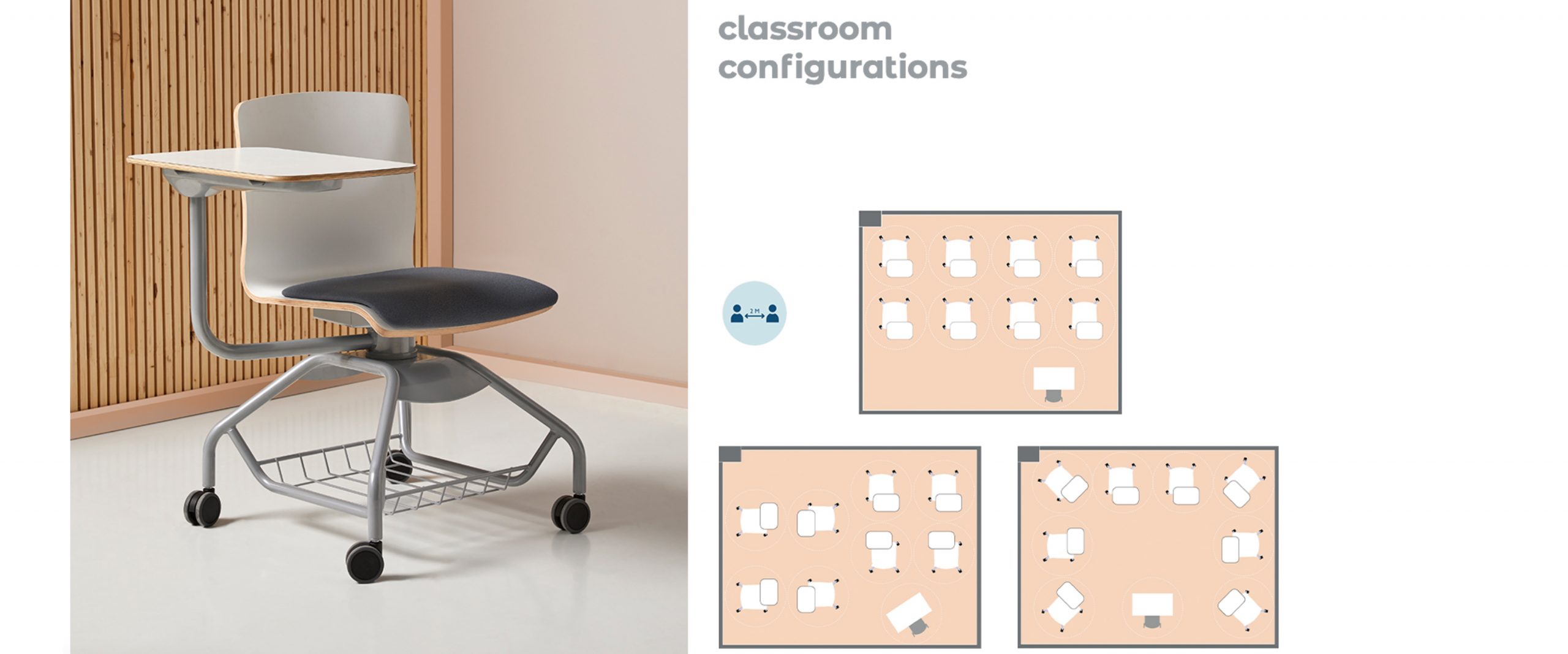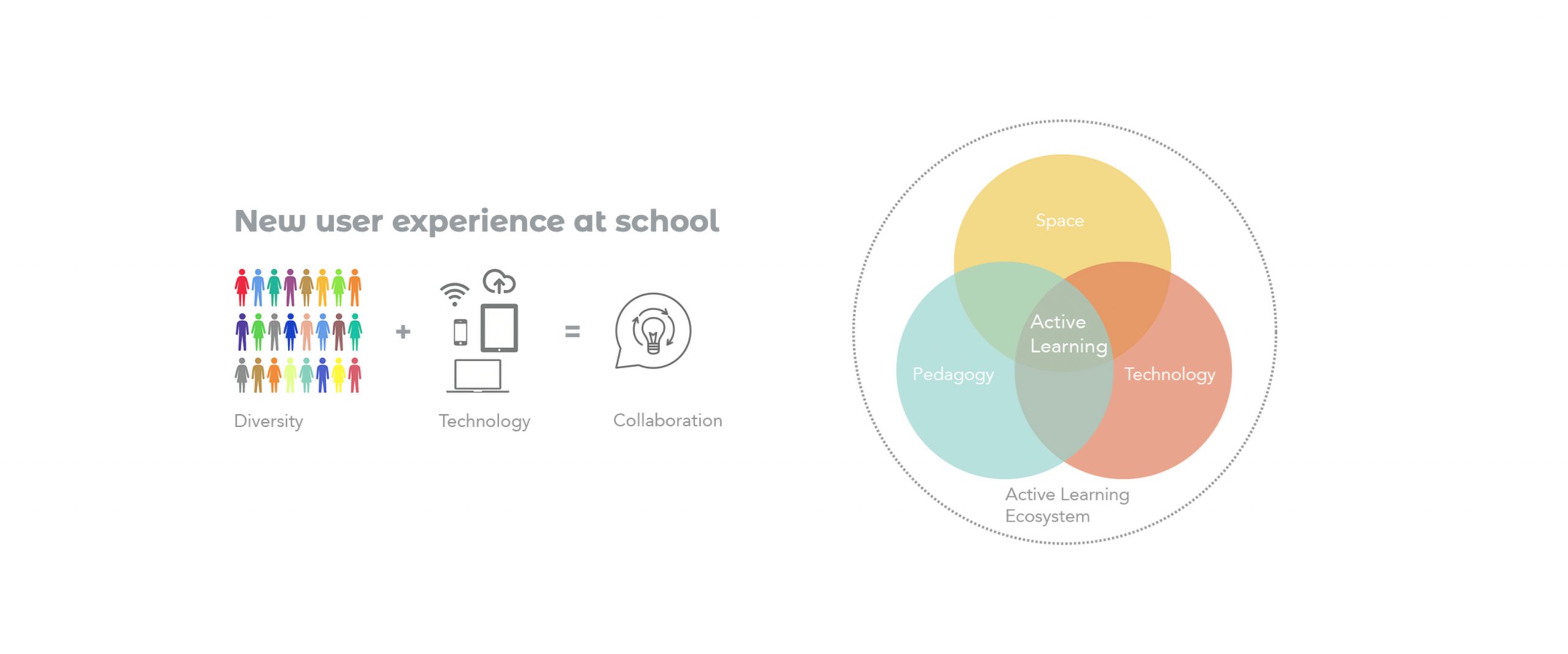 The Pad Chair is the result of years of research, development and investment aimed at increasing mobility within the classroom, so that each user is responsible for managing the space and the distance between the different study stations.
This new redesign by Alegre Design allow the chair to, on the one hand, capture the student's attention and, on the other hand, facilitate communication and teamwork.
Keeping the same seat structure, this chair completely renews its shape to facilitate mobility, well-being and community based on a flexible, safe and easily movable design, thanks to a structure on wheels, which allows to create different educational environments to suit each task and activity.