Noom chair
The chair that combines tailoring and 3D technology

Noom chair combines traditional craftsmanship with 3D patterning technologies to create new sensations for the user.
A transversal design with a smooth silhouette produced from high-density polyurethane guarantees durability for continuous use in public spaces, whether in offices or contract environments. Produced by Actiu.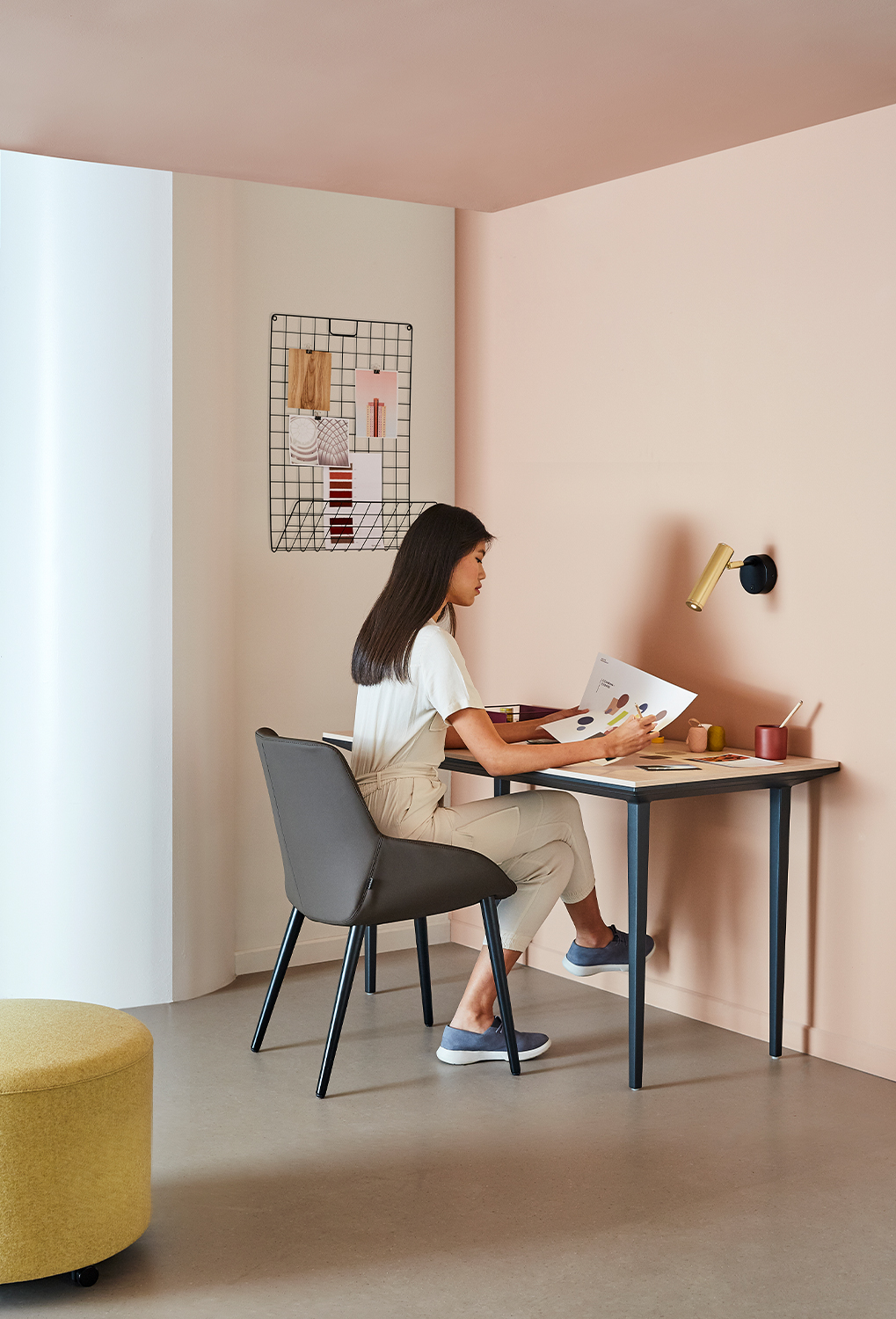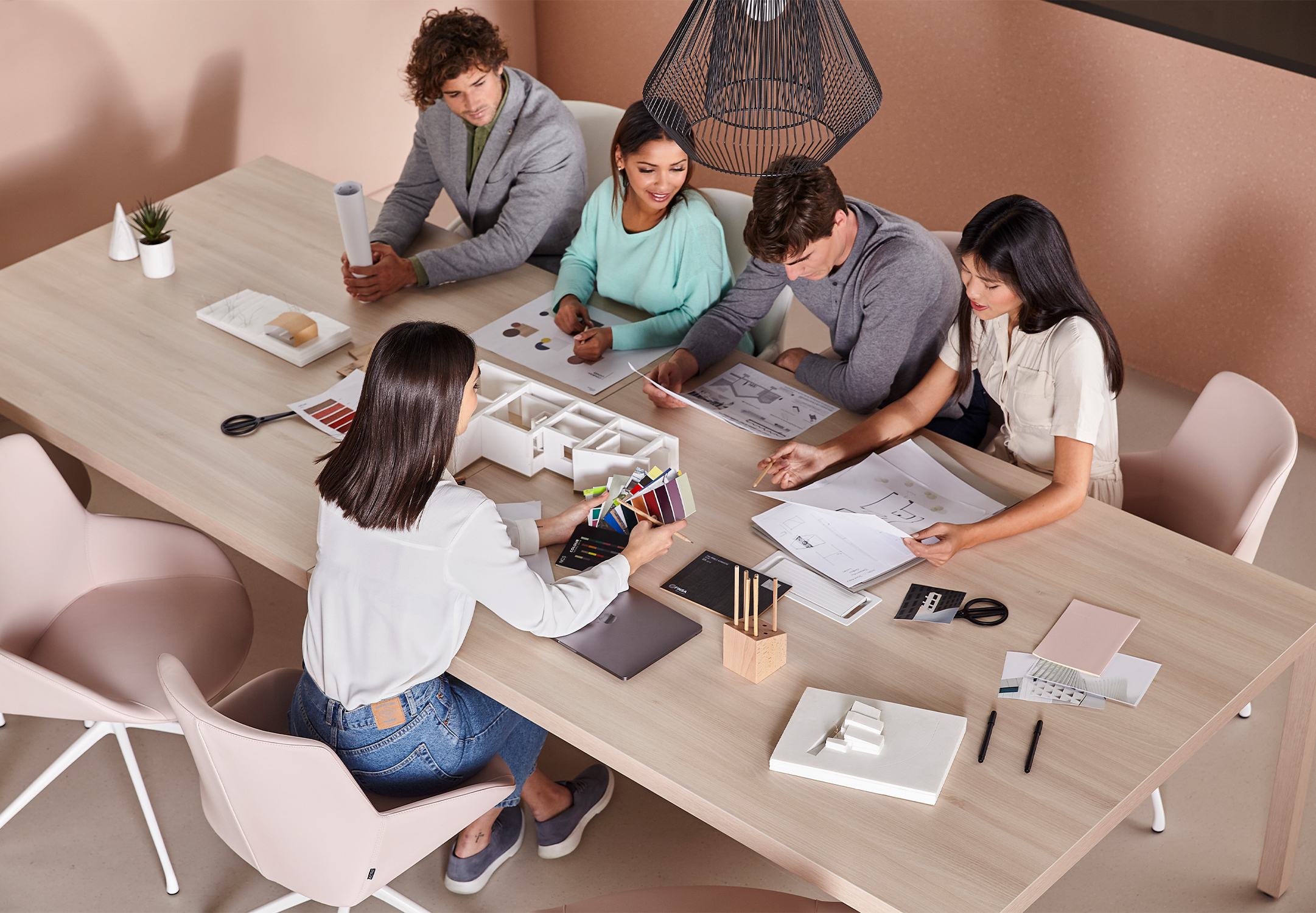 "The creation process began by experimenting with folded fabrics to create a new geometry. The study of manual craftsmanship enabled the creation of shapes in a product that represented a technical challenge with regard to seems and finishes. And technologies of the automobile sector were used to produce sophisticated, top of the range 3D upholstery. Noom represents a technological leap in the field of furniture upholstery," Explains the designer Marcelo Alegre.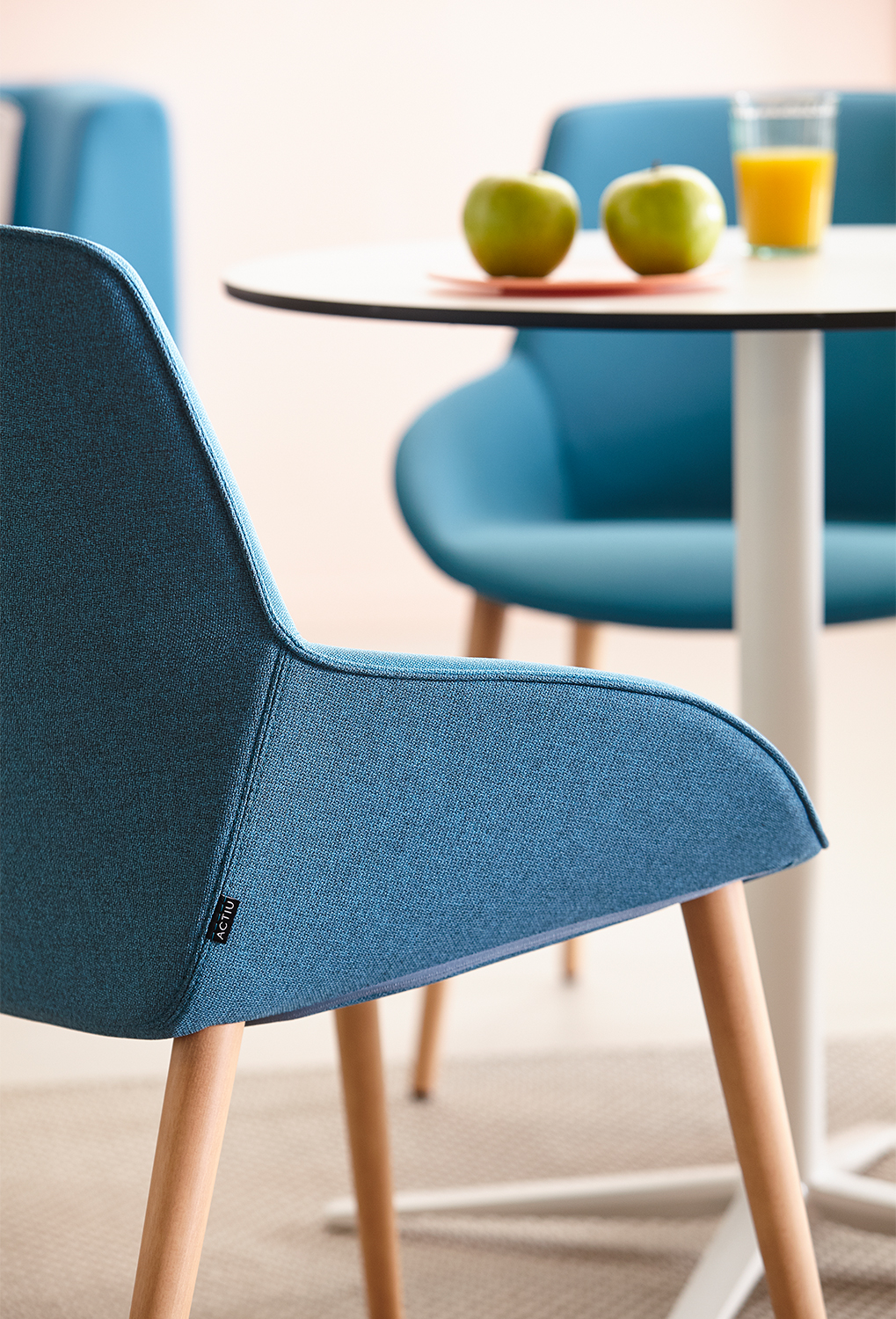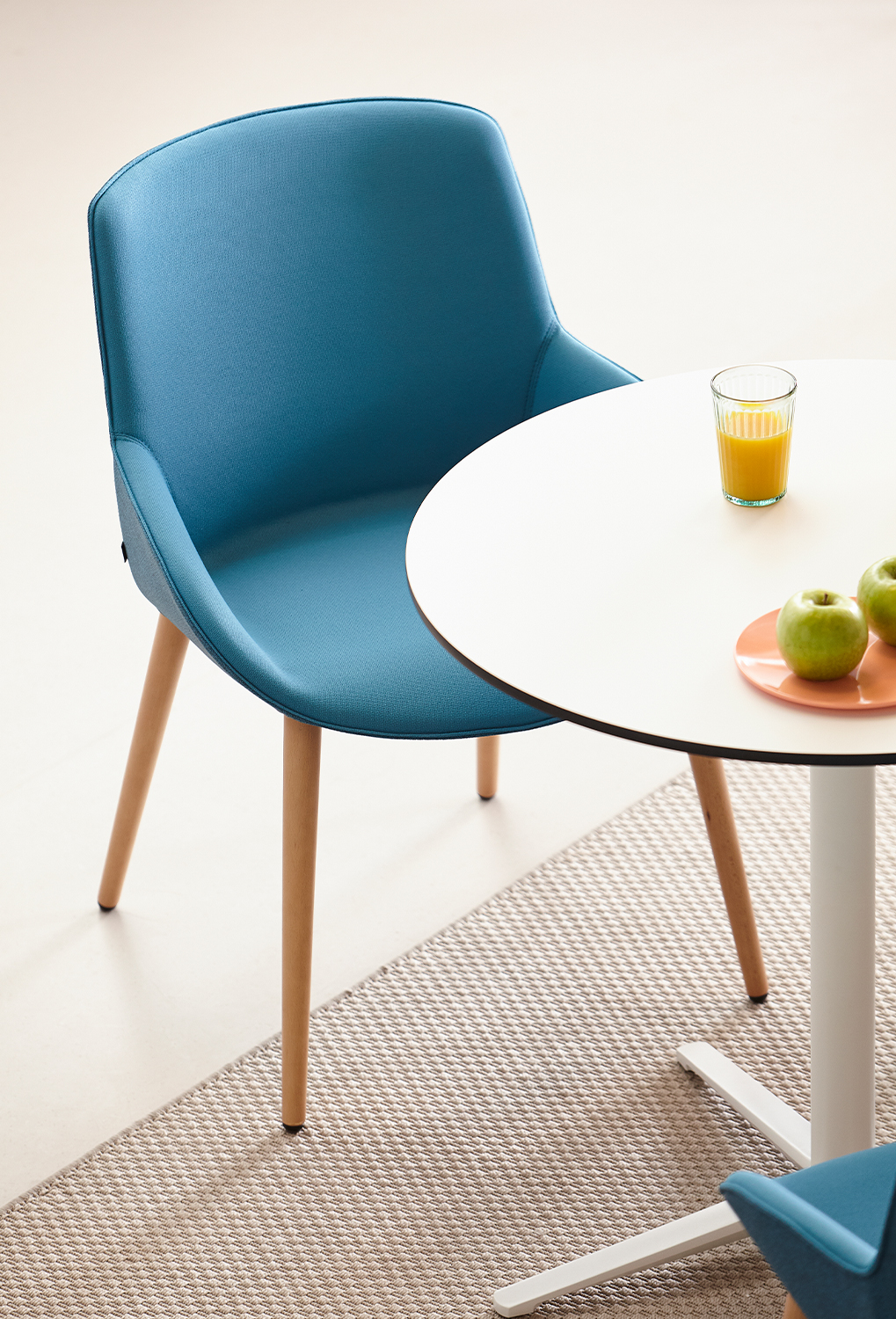 Noom has been recognized with a 2019 European Product Design Award.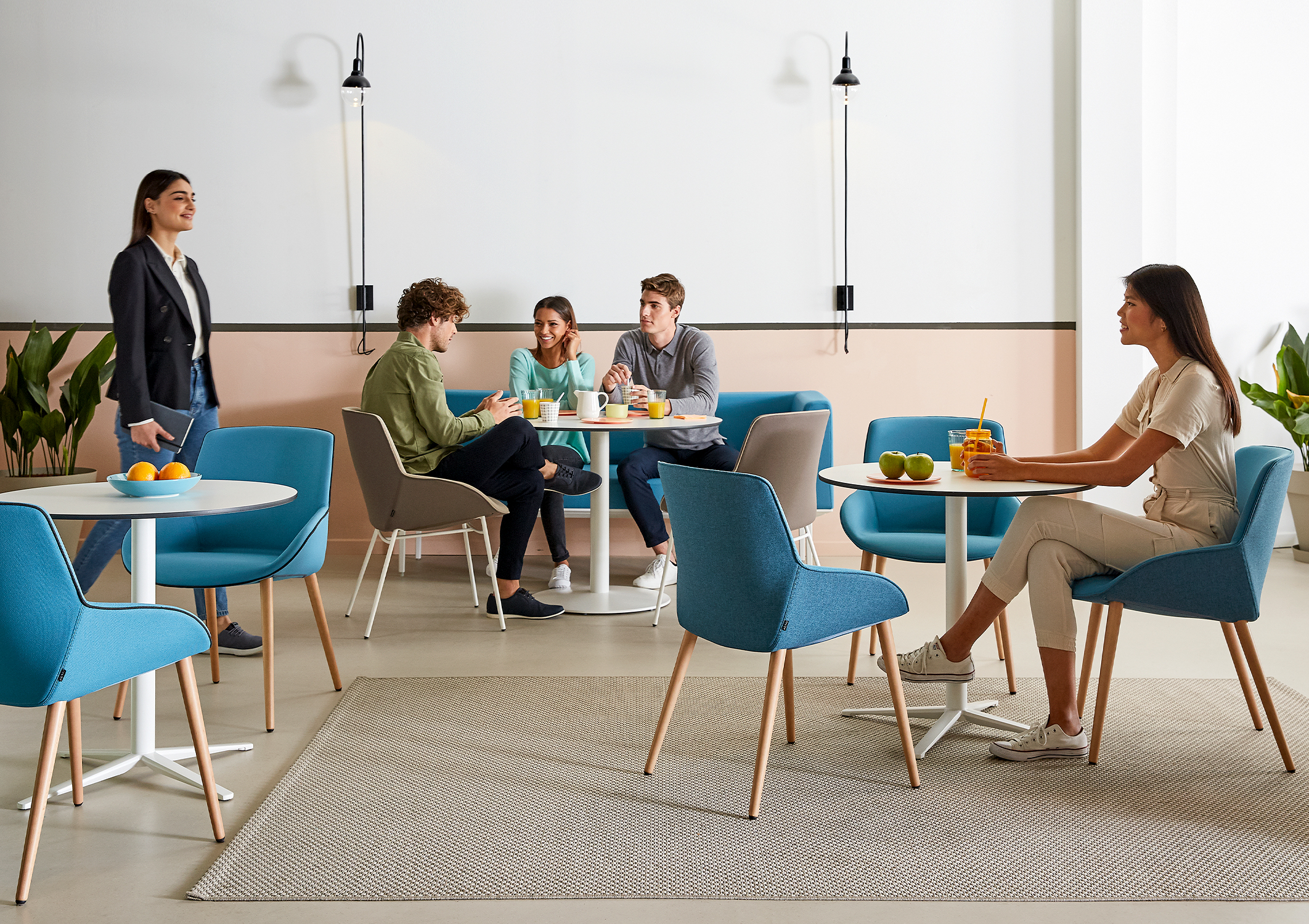 This product line is versatile and has an enormous capacity for customisation, including various options with regard to seat and structure. The chairs, armchairs and stools are available with metallic or wooden bases and in a high version for counters and gastronomic spaces. Noom came about from the need for multi-purpose furniture for different working areas.