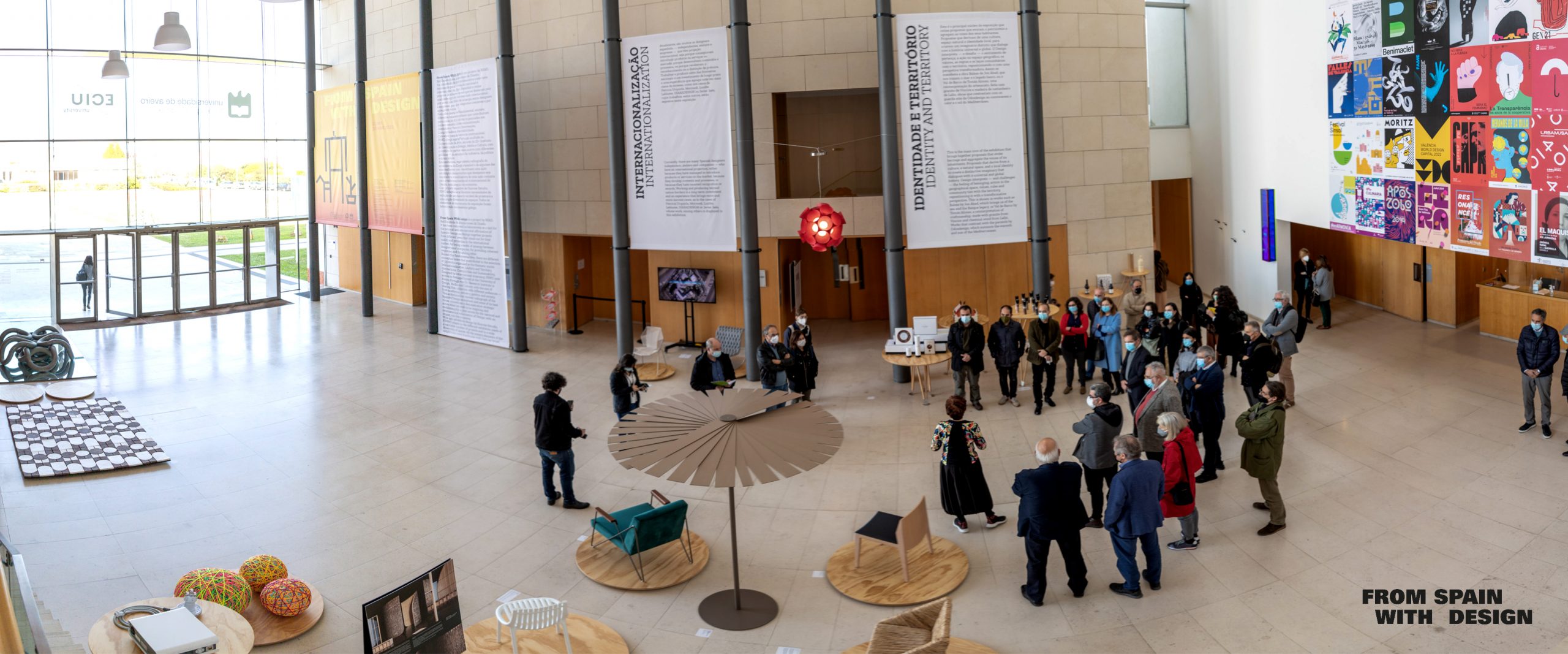 After visiting different cities in Spain, the "FSWD Identity and Territory" exhibition exhibition has travelled to Portugal. And our designs have travelled with it.
Aveiro (Portugal) is the first international stop of this exhibition's world tour. It can be visited until March 31st in the main buildings of the Aveiro University. This project, led by READ, the Spanish Network of Design Associations, highlights Spanish design projects with an international reach.
We, at Alegre Design, have collaborated with this initiative with two of our creations. Both Eyesynth and Eurus are featured in the exhibition. Its mission is to raise awareness of Spanish designers whose work has opened markets around the world.
People's wellbeing, inclusion and sustainability are some of the issues that designers must consider when taking on new challenges. And "FSWD Identity and Territory" wants to show the "synergies created between designer and company, for giving coherent answers and building value" all over the world.