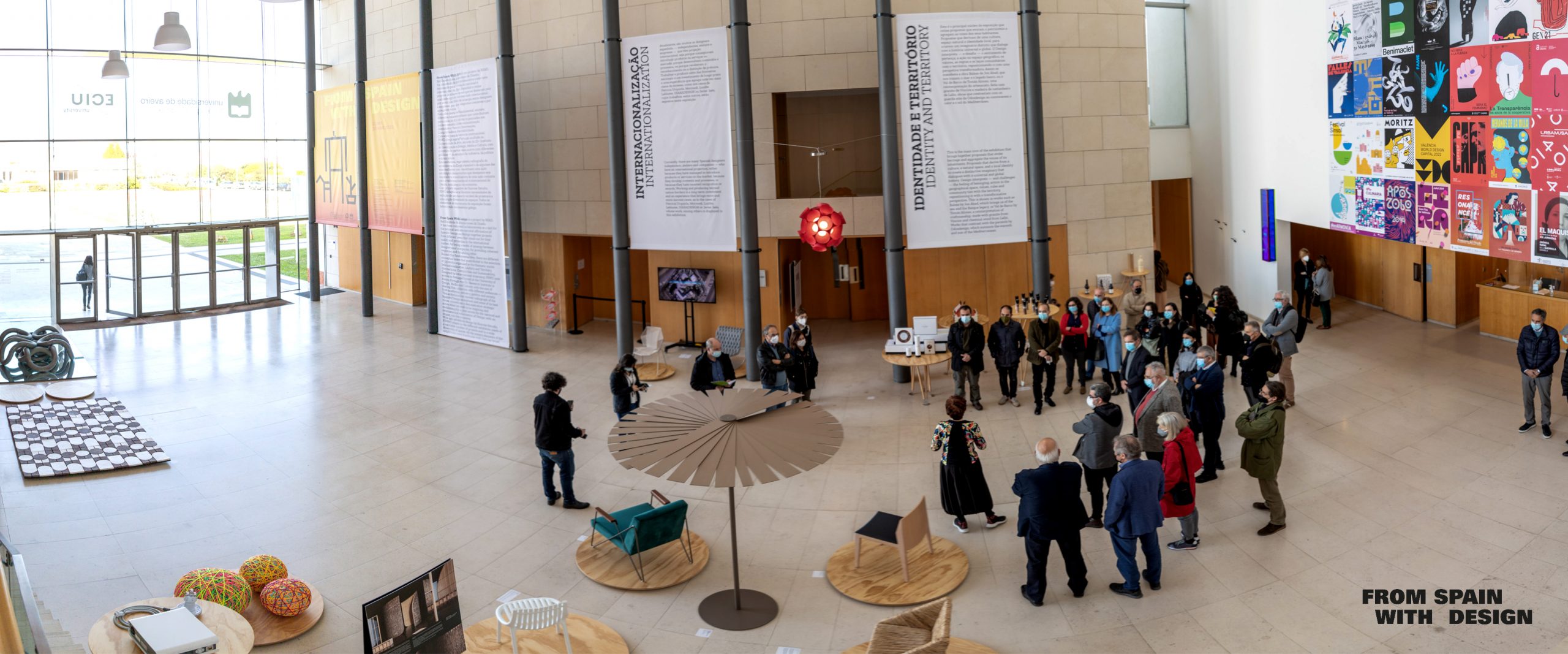 Designers shape the world, but they must do so with the aim of improving people's well-being. In this new era, designers must take on challenges in an increasingly responsible, inclusive and sustainable manner. Furthermore, they must have a global outlook.
From Spain With Design (FSWD), a project led by READ, the Spanish Network of Design Associations, was conceived as a collaborative tool that showcases Spanish design beyond our borders, with a view to raising awareness of Spanish designers whose work has knocked on the door of markets around the world.
This initiative, with which Alegre Design has been working from the beginning, has now been turned into a design exhibition that will be on display at the Centro Galego de Arte Contemporáneain Santiago de Compostela until 23rd January under the title "FSWD Identity and Territory".
According to the organisation, all of the pieces selected for the exhibition "Stand out for their quality, for their impact on the national and international market, for being a model of the synergy between designer and company, for giving coherent answers and building value".
Innovation, adding value to companies and boosting people's well-being has been Alegre Design's guiding principle for more than twenty years.
For this reason, two of our creations have been included in this exhibition. Eyesynth and Eurus.
From Spain With Design's goals include:
To show the creative capacity and potential of Spanish design.
To explain the history, current situation and keys to the future of Spanish design.
To promote contemporary Spanish design internationally by promoting a panoramic view of the sector.
To claim a relevant position in the panorama of international design and achieve a better positioning of Spanish design worldwide.
To bring up to date knowledge of Spanish designed products and to obtain a representative sample of Spanish design by means of the identification and selection of the most relevant products, from the icons that have marked different generations to the most avant-garde production.
To make possible the union and collaborative work of the different agents in the sector: professionals, companies, clients, associations, specialised press, etc.To generate an exchange network that includes public and private entities for the purpose of promoting design at a national level and with a European focus.
To introduce and strengthen the use of innovation through new methodologies, trends and technologies, opening up new opportunities for growth and the consolidation of businesses and professionals in the sector.