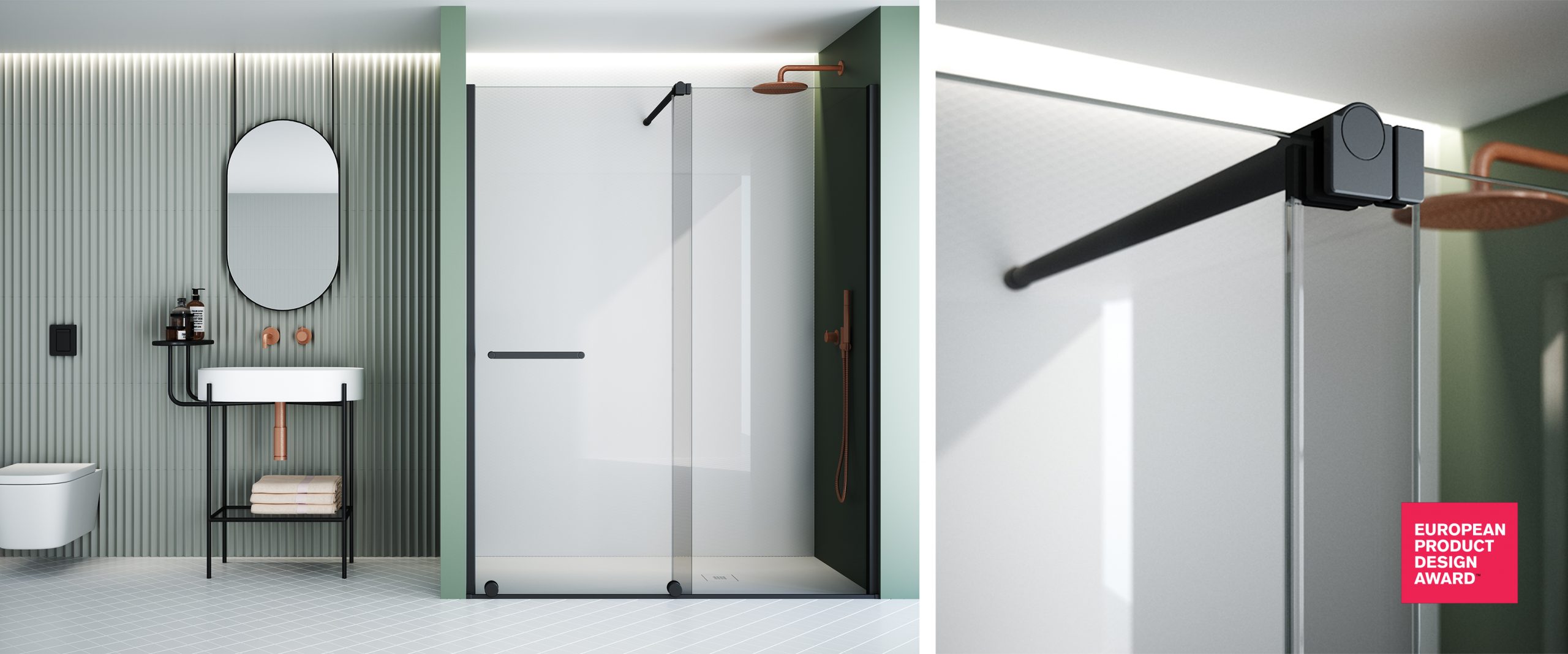 Our Vanity collection, designed for Spanish manufacturer Profiltek, has received an Honorary Mention at the European Product Design Awards, created to recognize the efforts of designers and companies that aim to improve people's lives with well-thought and practical solutions.
With this award, Vanity's design has received an accolade for it quality design that makes the person feels comfortable when it's time to step into the shower, offering up the sensation of safety and spaciousness in its everyday use.
The Vanity system ensures the stability and durability of the structure. It was designed to accommodate large panels of tempered glass. A transparent glass wall can incorporate decorative motifs to improve customization and privacy, according to Profiltek.
The design of the Vanity system makes sure to integrate seamlessly into the architectural space. It applies an efficient and professional concept in a domestic environment. Its minimalist use of structural elements makes it an option for bathrooms of different sizes, since it eliminates traditional construction elements.
All its accessories have been thought of until the very last detail: towel rails and an upper clamp that holds up the system, amongst them. A lateral compensation profile makes the connection to the fixed wall of glass.
Vanity is one of the products that we have designed for the kitchen and bathroom sector, one of the many industries that we are specialized in. 
Our multi-faceted team studies and discovers new trends that we apply on our everyday job, which is to create innovation that brings value to companies and well-being to people. People are at the forefront of everything we do.
The European Product Design Awards bring attention to international product and industrial design and promote the winning designers to the prominent audience in Europe.
Previously, the European Product Design Awards have also recognized our Dida chair in 2021 and our Noom chair in 2019. They were designed, respectively, for Spanish furniture manufacturers Federico Giner and Actiu. Dida is a timeless for active learning whereas Noom is a soft seating solution that combines innovation in design and smoothness in its lines.