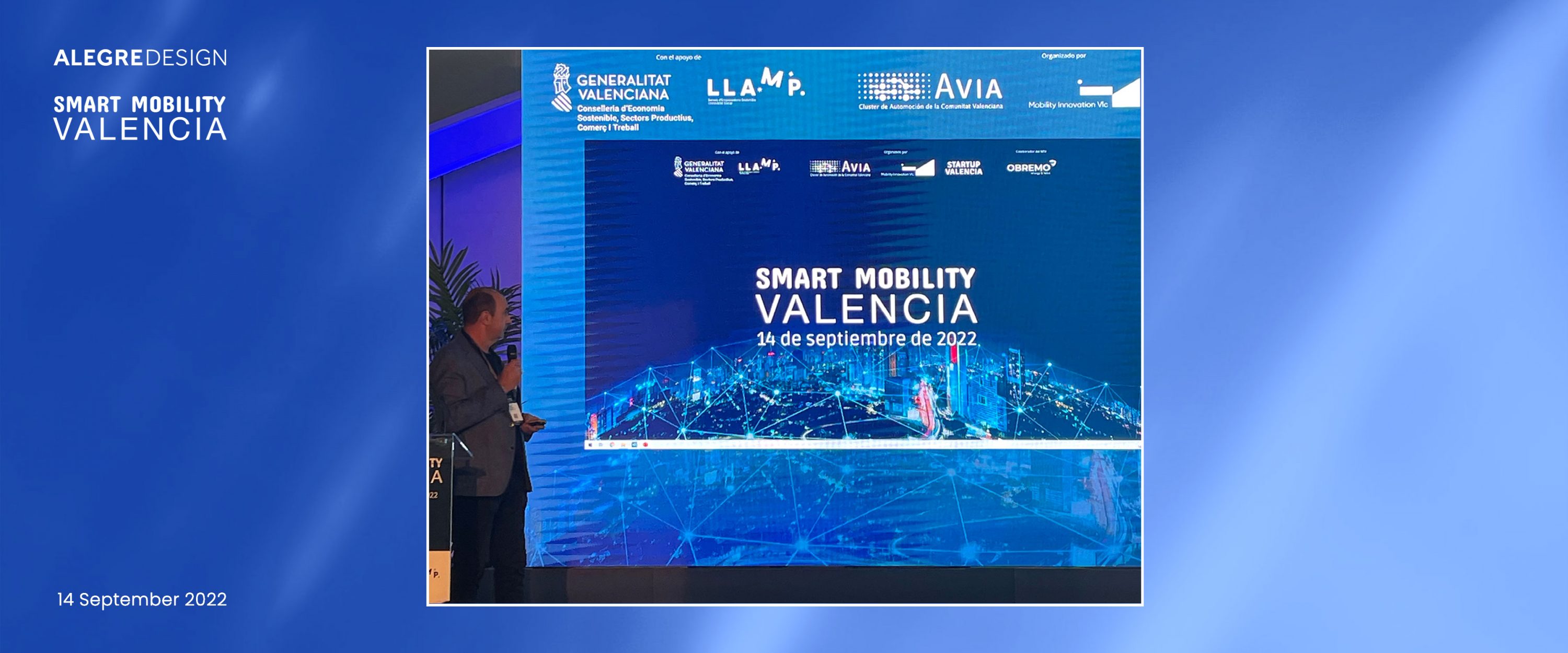 For second year in a row, our CEO, Marcelo Alegre, will share his vision and experience in design for the future of mobility and the Smart Mobility Valencia event, which will take place on September 14th at the Ciutat de les Arts I les Ciències in València.
The Smart Mobility Valencia congress's opening speech will be given by Valencia's regional Sustainable Economy minister, Rafael Climent.
This event will combine a trade exhibition, which will show new innovative proposals, and a congress where a number of experts of different fields with give keynote speeches focused on three topics: Mobility and diversification in automation, New trends in intelligent mobility and Smart Cities.
In the days's agenda, Marcelo Alegre will take part in the Technology Capacities forum and will focus on "Products with expanded uses for day-to-day mobility". He will explain how design interacts with technology to give people what they need and help companies bring value to the market and reach their business goals through innovation.
He will reflect on Alegre Design's success story in design for smart mobility with projects that focus on short, medium and long-distance transportation. He will explain how we can use our experience to foster users' well-being and improve efficiency and sustainability.
As we indicated in our recent "The networked mobility of 2040" report, electrified, autonomous and connected vehicles and networks will become a part of our day-to-day life in less that 20 years. And, in his speech, Marcelo Alegre will shed some light on these topics.
The conference is organized by Mobility Innovation Valencia (MIV) and the Automotive Cluster of the Valencian Community (AVIA) which are striving to turn this region into a European hub for sustainable and smart mobility thanks to the technical, productive and innovative capabilities of its companies, design studios and technological institutes.
Multinational companies such as BP, Siemens, Ford and HP are some of the 70 companies and institutions that will showcase their newest products, services and projects at the Smart Mobility València exhibition. Other 84 companies form 17 countries have also registered for the event.
In orden to attend this event, register using this link: https://app.bipeek.com/registro-evento/DKM3TYm3ZiFKY115CgLXAELUsvY6yxhQuYEV7M1ZXnaNW7pO5WUbBPnxjYwN?tr[]=487