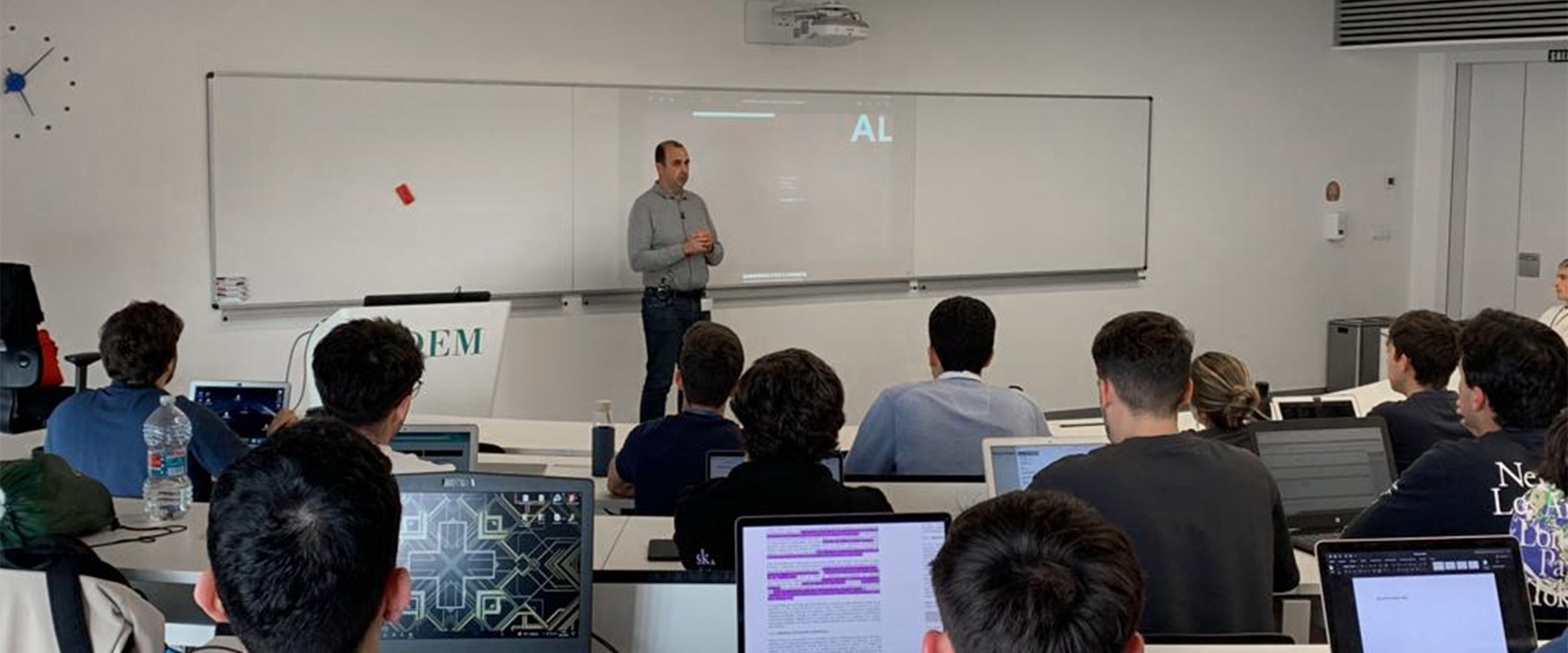 Students from the Bachelor of Science (BSc) in Enginering and Management at the EDEM Business school have had the chance of improving and increasing their knowledge on business internationalization thanks to Alegre Design's success story.
Our CEO, Marcelo Alegre was one of the honorary speakers of the course, attended by over twenty students, in their last year of this BSc, a four-year officially accredited title by the University Polytechnic of Valencia.
For nearly three hours, our studio's founder looked back on Alegre Design's origins and detailed the global approach that has helped us to grow internationally, client after client, market after market, with every project developed by our team.
With each new project and product, Alegre Design has gained the necessary technical and business experience to inspire confidence all over the world and to grow steadily for the last two decades.
Students from all over Europe and the United States attended the seminar and showed a great interest in Alegre Design's agile international approach. This Agile methodology allows us to work easily, efficiently and seamlessly with global companies, providing them innovative solutions and business value.
By sharing knowledge between countries and industries, Alegre Design has helped companies grow and expand, applying design and innovation to new products and projects that improve people's everyday lives.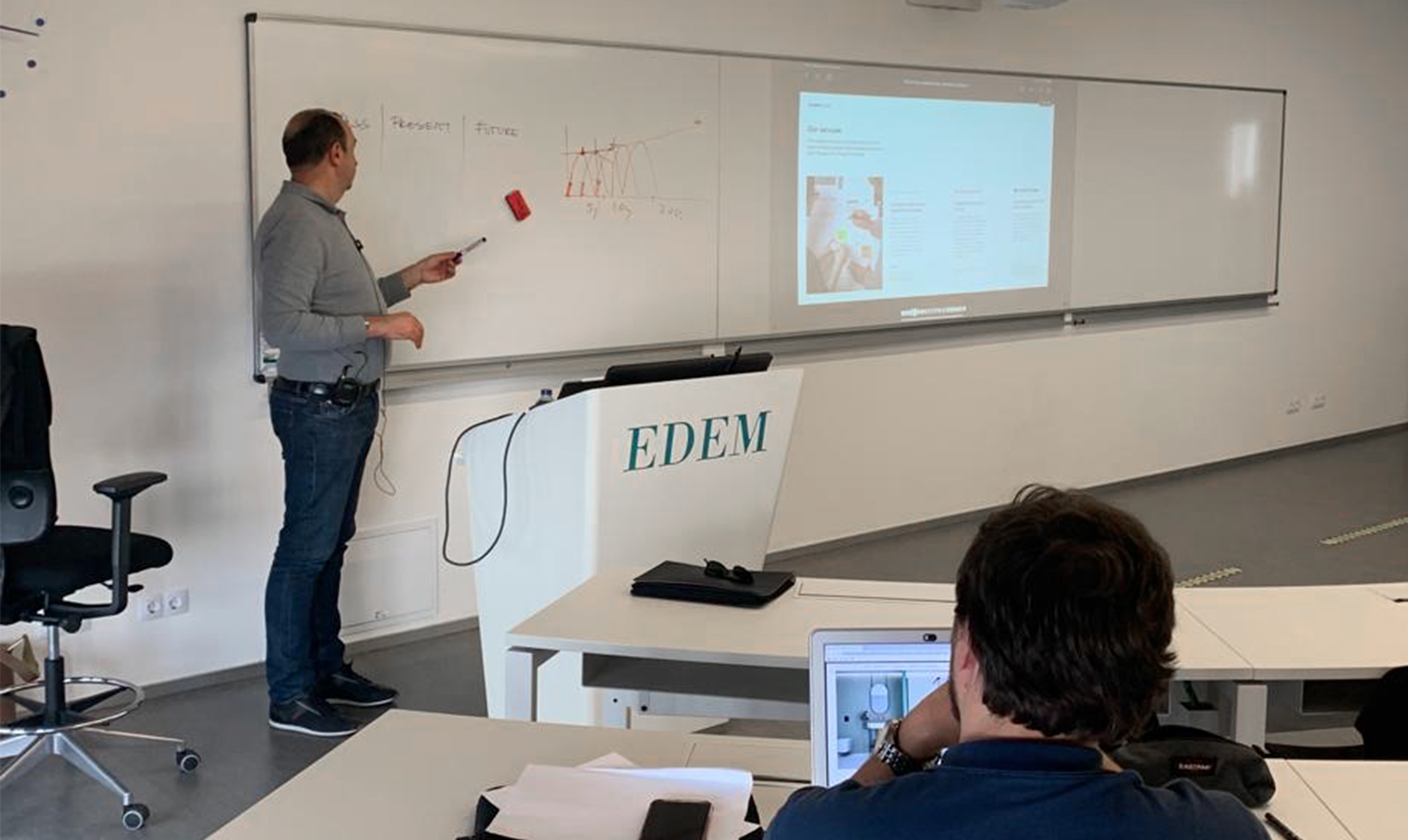 Alegre Design is also committed to companies' corporate development. We know that business evolution is based on knowledge. That's why we collaborate with our clients in order to improve their knowledge, motivation and collaboration processes. With our insight and methodology, they can boost innovation and growth, both personal and profesional.
For the last 15 years, Marcelo Alegre has shared his passion for design, engineering and business internationalization with companies and students that have learnt from his experience and insight of global markets.
He has actually taught different seminars and courses at CEU – Universidad CEU Cardenal Herrera in Valencia (Spain), ELISAVA – Escuela Superior de Diseño in Barcelona (Spain) and University Mirail in Toulouse (France).
Geographically, our business internationalization strategy has allowed to work with companies from different markets such as China, USA, Japan, Latinamerica and Europe, while being a consolidated design studio in Spain.